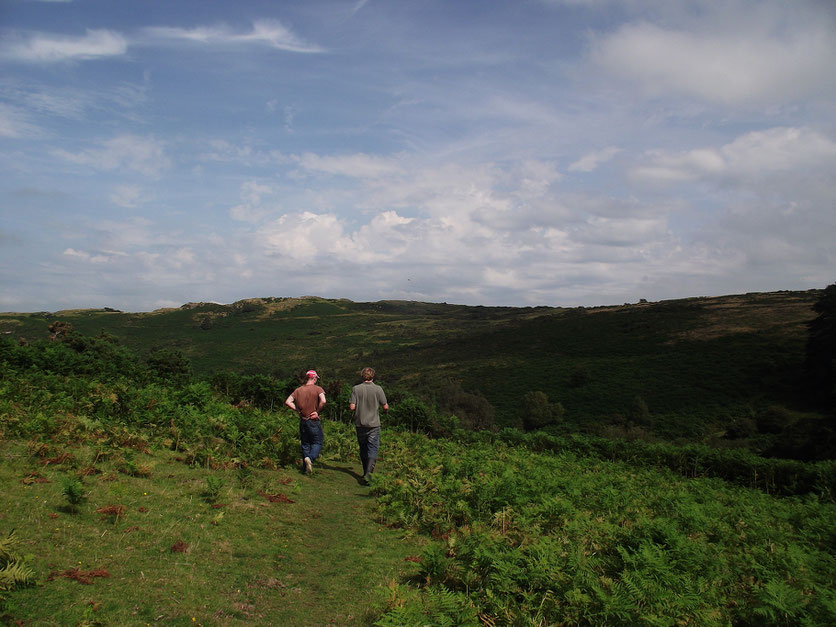 After dragging my pack around a 45 miles Ten Tors* expedition that felt like the closest I've ever come to dying of exhaustion, I've had an interesting relationship with Dartmoor. This is one of the few places in England where it is free and perfectly acceptable to camp almost anywhere you like but, ignoring the rolling hills of desolate moorland, we headed into the forest near in search of a covered clearing to pitch out tents.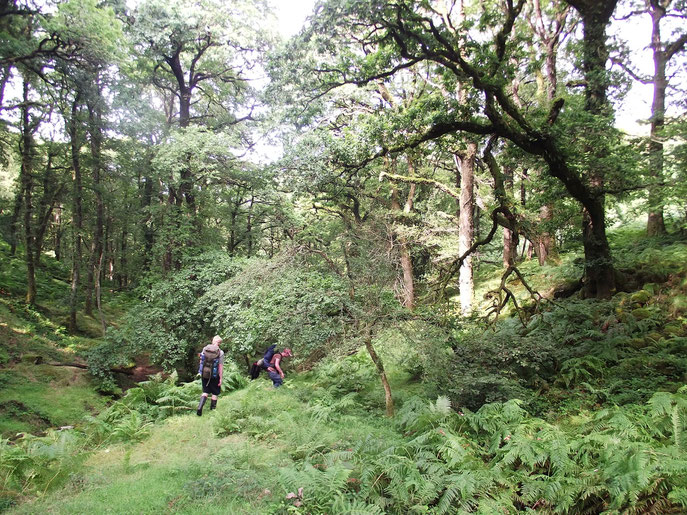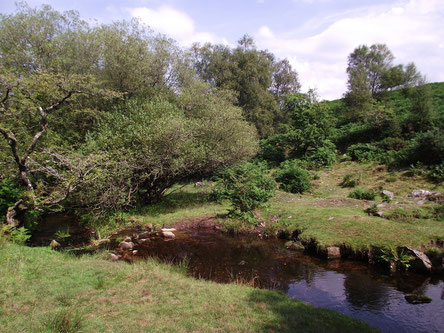 Down next to the river, as we began to walk deeper into the trees, the rocks were carpeted in spongy green moss- it was easy to imagine we were descending into a kingdom of Elves.
We picked our way over fallen logs, over stepping stones and held out until we found enough flat ground to pitch our tents in relative comfort before settling down for the evening's downpour.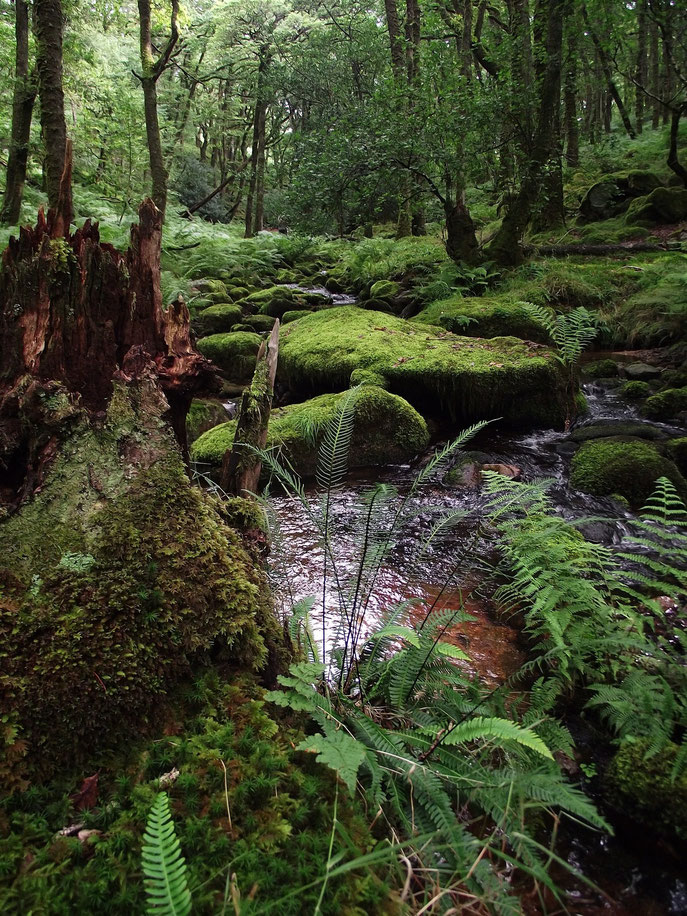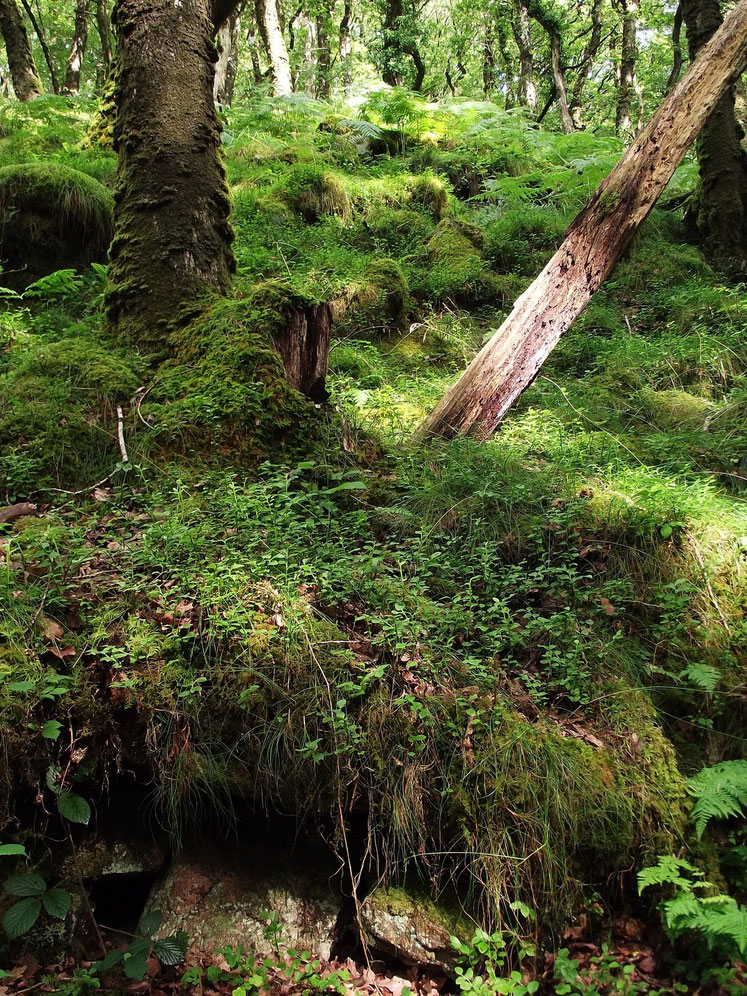 *Due to a rather angry reaction, I have removed any talk of building fires. It was done entirely safely and without leaving damage, but I don't want to upset anyone! Please be aware that we were next to the river and not digging into peat. Good luck trying to start a forest fire in these conditions!*
Common sense camping tips
Be prepared for any weather. Dartmoor is notoriously changeable. 
Don't camp around livestock or on obvious farmland. Farmers might not appreciate it and there are more adventurous, wild places to spend the night.
Don't wash soap into rivers and take your rubbish home!
If you're worried about authorities check here for guidelines... 
Useful travel information
You can get to Exeter from London via train or find cheaper, but slower bus tickets in advance through megabus or national express.
For up to date bus routes and times around Dartmoor have a look at this interactive map.
Hitchhiking is very possible on the smaller roads between villages. Without your own transport this would be the most flexible way of getting around.
*Ten Tors- a challenging walk for young people run by the army. More informations on their website.