For useful strictly travel information see the bottom of this post. Information was correct in 2014 and hopefully hasn't changed too much!
I'm finding it hard to decide whether I love or hate the pompous postcard material photo above, but it gives you a good idea of the grandeur of this city. Ayacucho, a name I´d never heard a couple of weeks before arriving, feels a world apart from other cities we've visited in Peru. Unlike the crumbling concrete structures of other metropolises, here we found well maintained colonial structures, wide, clean streets and an air of independence. With an interesting but troubled history, only connected by a paved road to the outside world in 1999, Ayacucho has developed differently to elsewhere.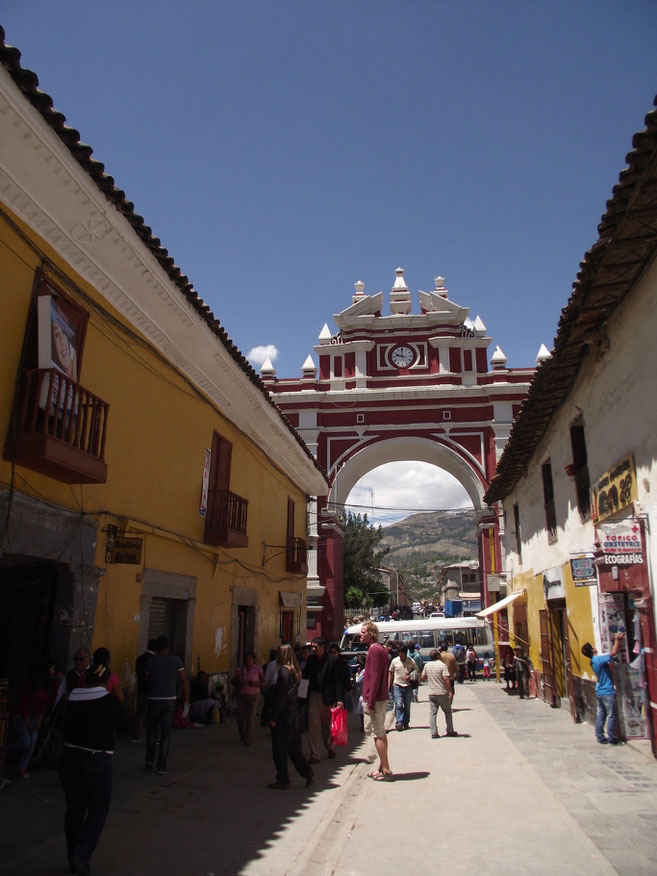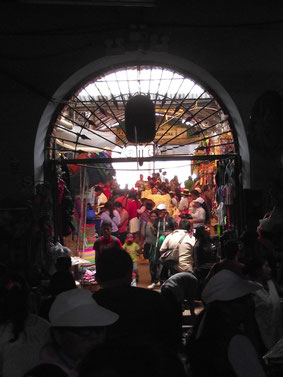 A brief but bloody history of Ayacucho.
Pikimachay "Flea cave", 19km North of the city, has been dated from somewhere between 22,200 and 14,700 years ago  (leaving quite some margin for error, but remaining some of the earliest evidence of civilisation and agricultural methods in Peru).

After this, in another equally vague time frame came the Pocras, the Chancas and the Wari people who fought over the fertile land until the Wari established power. 

Between 500 and 900AD, the region was ruled by the Wari who's ruined capital we explored some 20km away from the city (more below).

By 1200 the Incas had taken over the whole region by force bringing order with their repression. 

Spaniards founded Ayacucho city in 1539 under a different name 

1824 Simón Bolívar "Ayacucho" after the last battle between the patriotic forces and freedom from Spanish royalist forces. ending colonialism in Peru. 

Unfortunately Ayacucho's problems didn't end there as the violent communist group Sendero Luminoso (Shining Path) sprung from the cities university in the 1960s and 70s. The city was used as a base for their terrorist activities for the following few decades and has only recently become safe for tourists to visit.
See references at the bottom if you want to know more.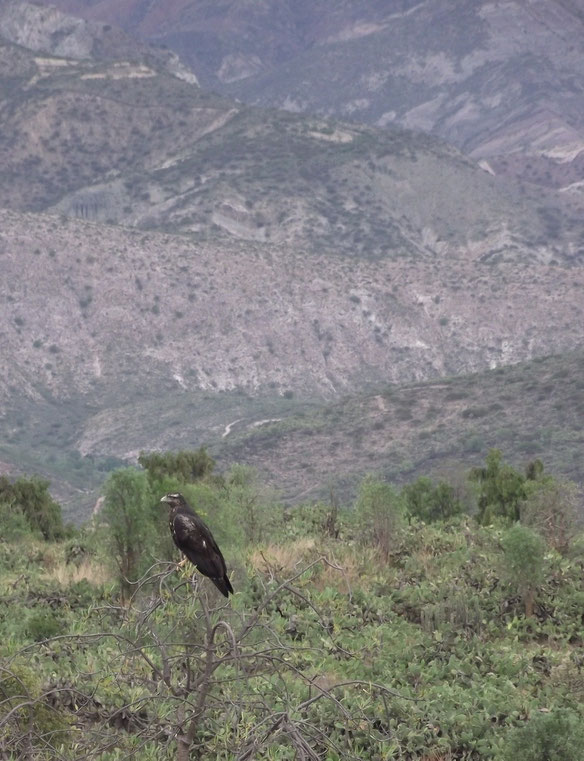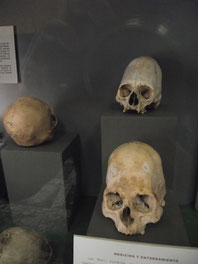 The remains of the Wari city are extensive, quiet and set in the surreal cactus fields you can see below. Although you´ll need some imagination to think what it looked like so many centuries ago, it's a good place to spot wildlife and explore without being bothered by other sightseers.
There is a small, but interesting museum with decorated pottery, a mummy and explanations in Spanish. These, disturbingly, are the deformed skulls of the Wari people.      ->
Entry to ruins and museum- S3
Minibus- S4 each way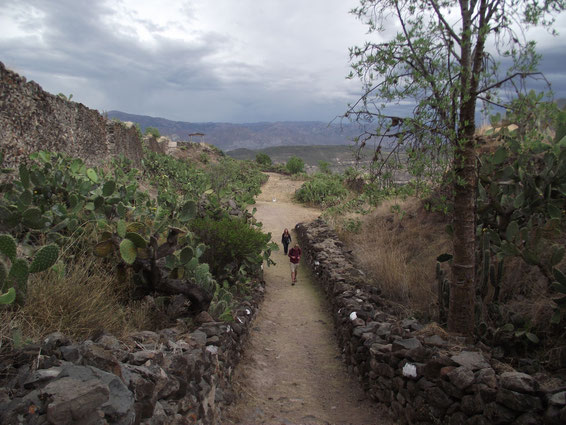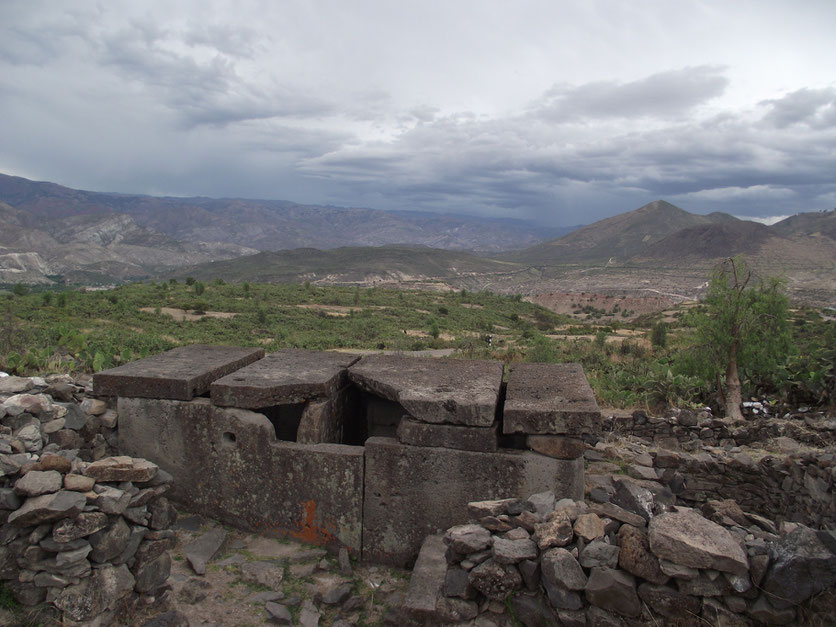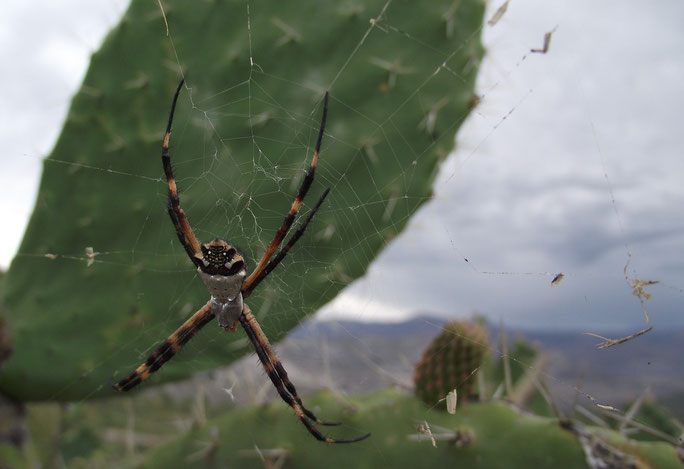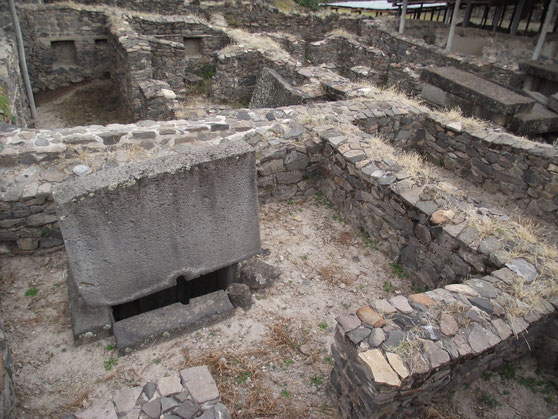 Below is our slow, but rewarding route through Peru's central highlands...
Like the majourity of the route, from Ayacucho to Cusco isn't well travelled or easy. Though we saw some beautiful scenery, the people from the small troubled towns of Andahuaylas and Abancay didn't seem as friendly as elsewhere in the mountains and the road is often unpaved, blocked or along the edge of a terrifying precipice. There is no reason to avoid travelling here but be sure to chose a reputable company if you go through the night.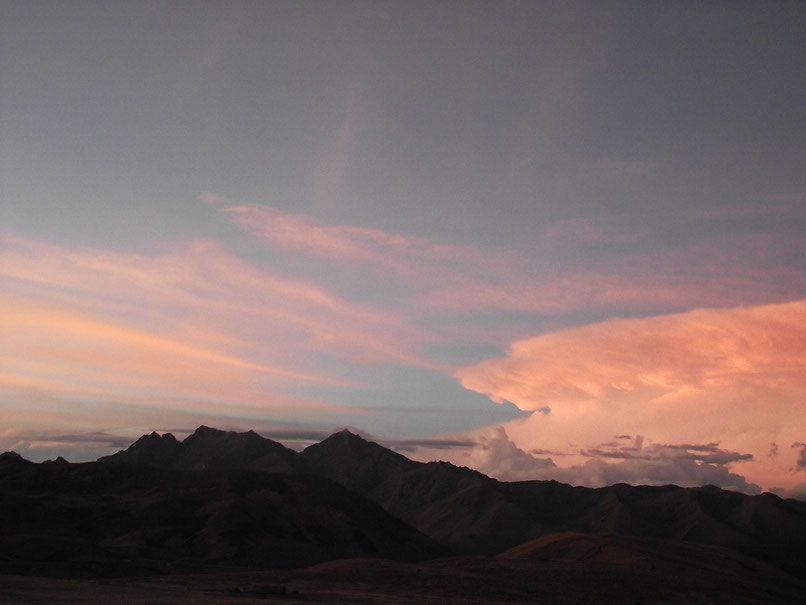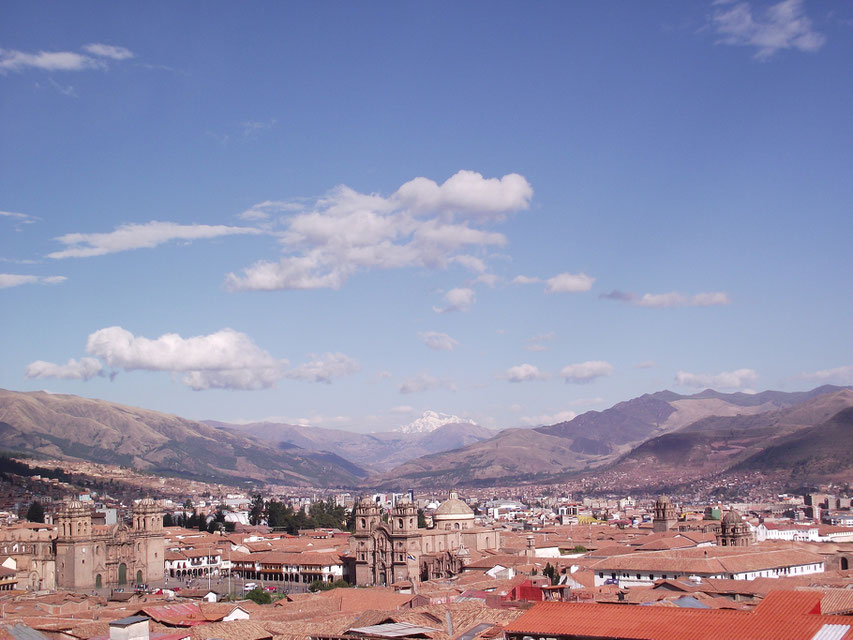 With no money for Maccu Pichu, I was fully expecting to hate the tourist mecca of Cusco.
It's a little expensive and we no longer stood out as a trio of blondes, but I couldn't bring myself to resent this incredible city. I'll explore the architecture in more detail in a later post, but below are the (free to visit) ruins of the Kenko labyrinths. They are assumed to be a sacred place for some kind of unclear Inca worship, with steps, seats and pathways. Wander around and come up with your own theory!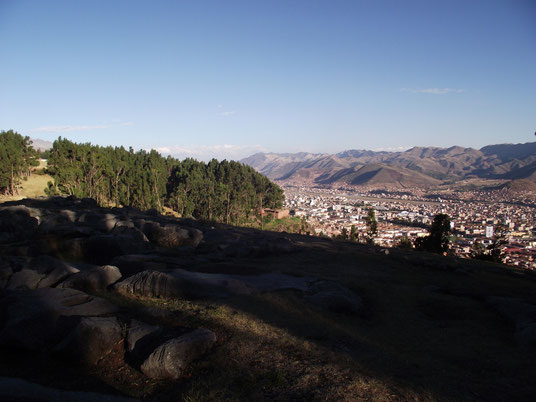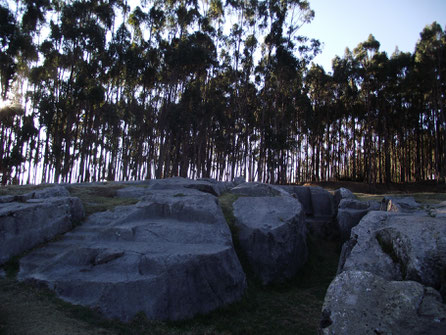 To get to Kenko head up towards the big white Christ on the hill above the city (where you will also be able to see the impressive Sacsayhuaman without paying), then from here head along the road ahead of you and too the right. Ask people for conformation of the right direction too!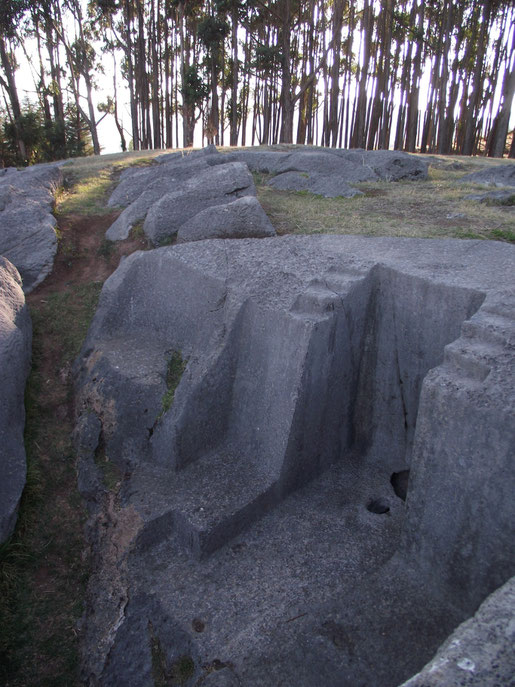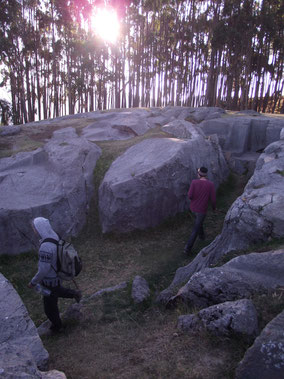 Useful travel information Ayacucho to Cusco
Transport:
Ayacucho to Andahuaylas- very arduous minibus S30 (be sure to ask another passenger for the central plaza before you get out).
Andahuaylas to Abancay- another minibus S15.
Abancay to Cusco- full size bus S20.
Note all transport is subject to delays and bad conditions. Try to leave early in the day and add an extra two hours onto the time you are told to expect.
Accommodation:
There´s plenty of cheap accommodation in Ayacucho and Cusco as well as a phenomenally cheap, but horrible hotel in Andahuaylas near where the bus stops.
In Cusco we found a lovely hostel called Andrea. It has an incredible view over the city, small kitchen, wifi and outstandingly friendly owners. Prices are S15 per person with shared bathroom or more for a private one.