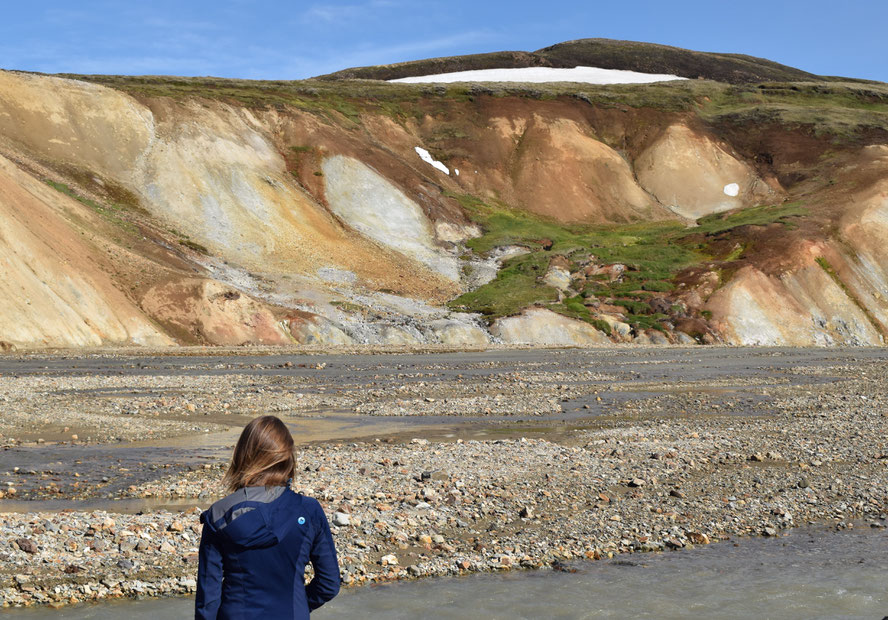 I am starting this with a happy disclaimer - I liked my first Friendly Soap shampoo bar (and the company's ethics) so much that I wrote to them and asked if they'd like to work with me... They sent me some more things to try and sponsored this article. I hope that is fine with you, the reader? If you have a problem with me advertising on this site, please email me and we can talk about it. I have done a lot of research on ethics and sustainability and I will never, ever advertise a company I don't fully agree with.
Why are Friendly Soap so great then?
The soap is biodegradable and doesn't contain synthetic chemicals.
By using a traditional "cold-process" method, the Friendly Soap company can make a biodegradable soap without any waste products. Unlike most shampoos and shower gels that contain synthetic chemicals – which run into our rivers and eventually the sea – they also use naturally biodegradable ingredients. This is particularly important to me as many places I stay lack any effective waste water filtering systems. 

I am not a chemist and do not intend to make any claims about the health dangers of various chemicals, but after becoming mildly allergic to basically everything in a normal bathroom, I am also more selfishly happy that they don't use the foaming agent/skin irritant SLS or any type of parabens.
It's plastic-free with recycled, recyclable packaging.
After the amazing Blue Planet II, more and more of us are trying to cut out plastic. We've always known it doesn't decompose, but footage of suffocating sea-creatures really brought the dangers to the front of our minds. As for Friendly Soap, I have never seen such sensible packaging! They don't use any plastic and their cardboard is both recycled and recyclable. The four different soap bars they sent me arrived in a perfectly fitting cardboard box.
They don't use palm oil.
Rainforests and peatlands in South East Asia are being ripped out to make space for plantations but, if you have ever tried to eradicate palm oil from your life, you will know it is nearly as pervasive as plastic. 
No exploitation of animals or people.
Their shea butter comes from a women's worker cooperative in Ghana and the coconut oil is "not picked by slave monkeys" (apparently this isn't a joke). The actual soap is made in the UK. It is vegan and therefore they are also obviously against animal testing. 
Made by hand in the UK for a lower carbon footprint.
The soap is poured, cut, stamped and packed by humans (rather than big machines) in the UK.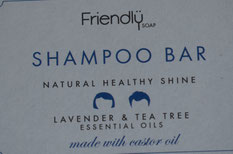 It doesn't seem to be gender specific or stereotyping.
Thankfully, there are not woman/man versions of the same shampoo (one scented strawberry flirt and another plain, "man" flavour...) and everything is packaged in a similar simple design. This may not appeal to everyone, but I like products that are simple, without any unnecessary flounce.  
The soaps and shampoos themselves...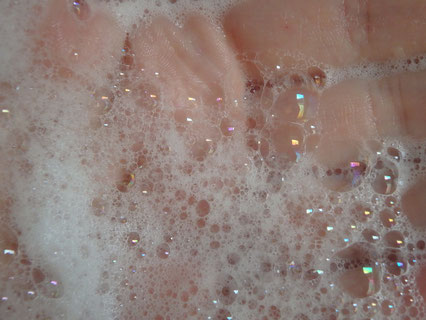 Lather
I initially wrote to Friendly Soap because I enjoyed the foamy lather my new shampoo bar made; it was the first time I had experienced this with a product that didn't contain SLS.
The foaming is not as dramatic as you get with synthetic chemicals, but plenty to rub through my hair. Just put a little onto your wet hands and rub them together enthusiastically and you will get a lather like I have here!
It smells fresh
Funnily enough, my favourite was the travel soap. I have always loved lemongrass and I'm a great believer in tea-tree oil (for just about everything), so this was perfect.  None of their natural scents are overwhelming and though I'm actually not a big fan of lavender usually, the shampoo bars (lavender and geranium or lavender and tea-tree) smelt subtle and clean. I do not go around in a cloud of grandma afterwards which was my initial concern. 

They have a huge range to choose from, but when I finally run out of soap, I am going to order lemongrass and hemp (and try to remember not to eat it).
My hair feels soft and looks shiny.
After rinsing with my favourite diluted apple cider vinegar (I use one part ACV to three parts water as a conditioner), my hair feels nicer than it has done for a long time (probably since way before I finished using regular shampoo a year and a half ago).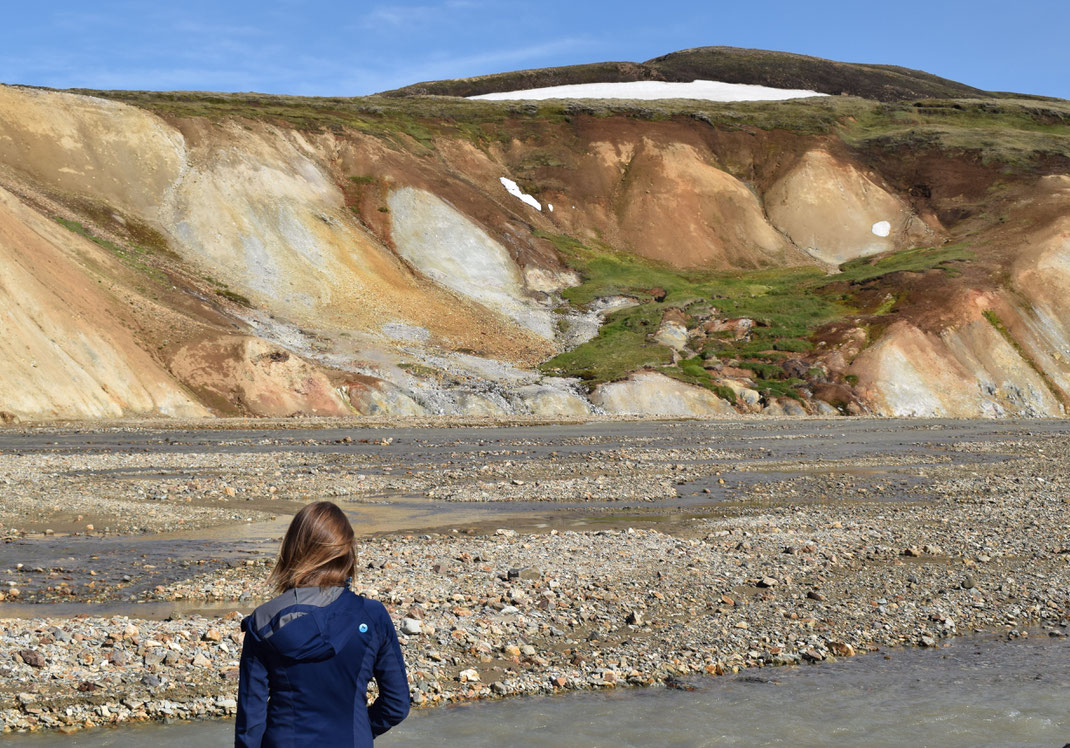 It is practical and seems to last forever...
As long as you let your soap dry (maybe by a window) before packing it away, it will last much longer than anything in liquid form. I am actually excited to run out just so I can buy some more, but over the last month, I can hardly even tell the difference in their size.

Solid toiletries are also less messy for travellers as there is no potential for the lid to pop off in transit. If you are looking to save space in your bag, just buy the travel soap and use it for everything! Make yourself a small fabric bag from old clothes or some kind of breathable box to keep it safe.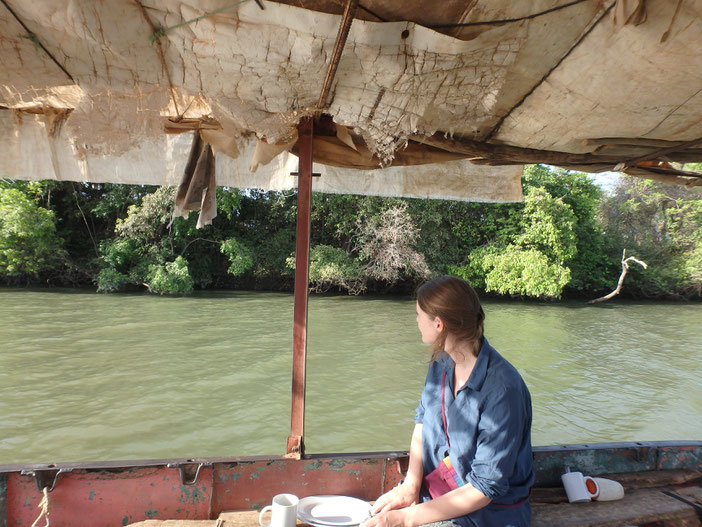 In conclusion...
I have genuinely loved working with Rob and Geoff at Friendly Soap and will be buying their shampoo bars long after I finally get through the ones they sent me (once I can make a little space in my wash-bag)! You can find the whole range on their website or even follow Friendly Soap on Facebook, Twitter or Instagram.