I wrote this post a couple of years ago, so ignore the dates.

I'm going to introduce my series of 'Festival Fact Files' with a bit of a banger. Glastonbury is the biggest, muddiest and undoubtedly most exhausting of all the festivals I've ever been to, so why is it breaking my heart this much to watch the resale date sale past?* Although its size can be a little overwhelming at first, Glastonbury is unbeatable for its unique combination of friendly atmosphere, variety of performances and incredible line-up. I've been lucky enough to make it to the last four, but this year I'll leave the tickets for you- resales are on the 24th and 27th April. Get on it!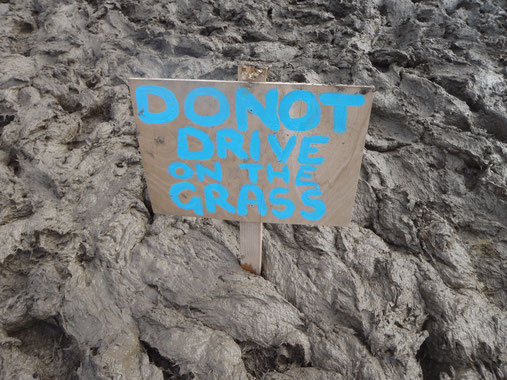 History: Founded in 1970 by the legendary Micheal Evis, and initially giving out free milk to everyone who paid their £1 entry fee, Glastonbury has been swelling in size and popularity for the last four decades. Talk to anyone who went to the early ones and I'm sure you'll hear that it's nothing like it used to be. By the looks of the photo below they'd have a point...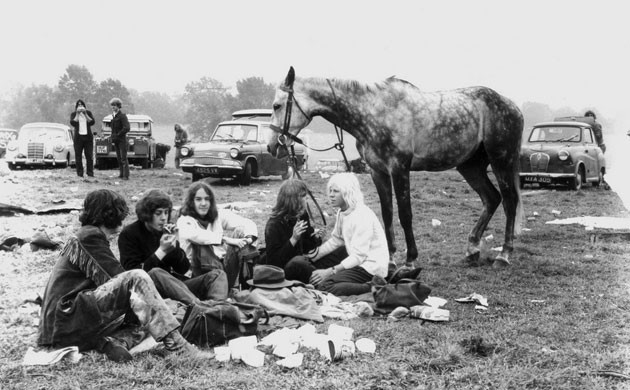 Scale: Temporarily home to 175,000 people, a similar population to that of Geneva, Glastonbury is the largest greenfield music festival in the world. It covers over 900 acres, but if like me you have no idea what that means, you can use this map, to compare it to your town... http://howbigreally.com/dimension/festivals_and_specticles/glastonbury 
The Line-Up: Glastonbury has the most varied and extensive list of performing artists of any UK festival. Below is this year's poster (which I'm trying not to look at) of some of the announced acts so far...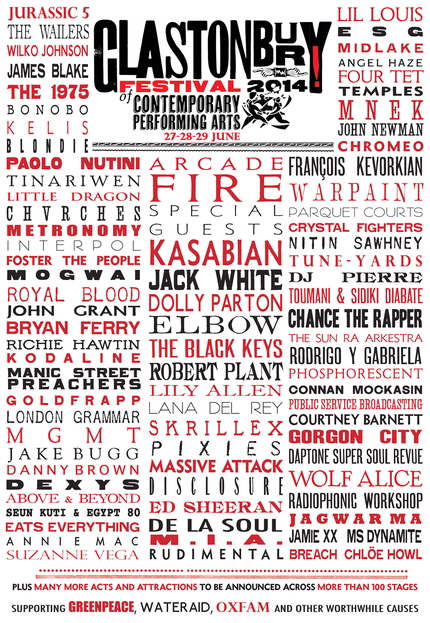 The stages: While the big names are usually on either the Pyramid or Other stages, there are over 100 others to choose from. They all have their own individual characters and there are plenty of incredible acts that don't even make it onto the posters. Places like Croissant Nerf and the Acoustic Tent are great places to find some of new talent in the daytime if you've got a spare hour or two.
Vibe: It's generally relaxed and friendly, but can get pushy in the main crowd for big headliners. If you don't have the energy or elbows to get near the front of The Pyramid, there's a pretty good view from the hill at the back. You'll be able to see better than people squashed in the middle and might actually have enough room to drink your beer without spilling it all down your front.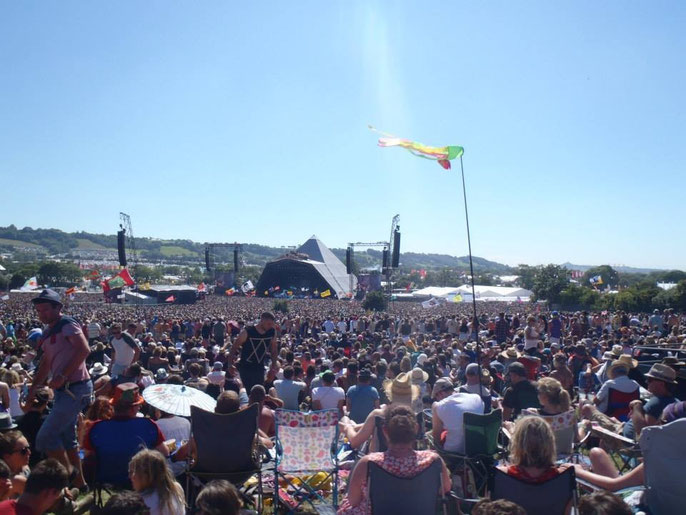 For carnage: Get lost in the labyrinth of Shangri la in the early hours- it's what I'd imagine a bad trip on magic mushrooms looks like, but will keep you enthralled until sunrise.
Secrets?: The Rabbit Hole has to be one of the strangest venues of the festival. After answering a riddle, crawling through a tunnel and entering through the legs of a skirted man, you'll find yourself surrounded by wacky creatures under a chandelier made of cutlery. I can't say I can remember what the music was like, but I don't think it mattered. You can find this tribute to Lewis Carroll's borderline insanity at the top of The Park.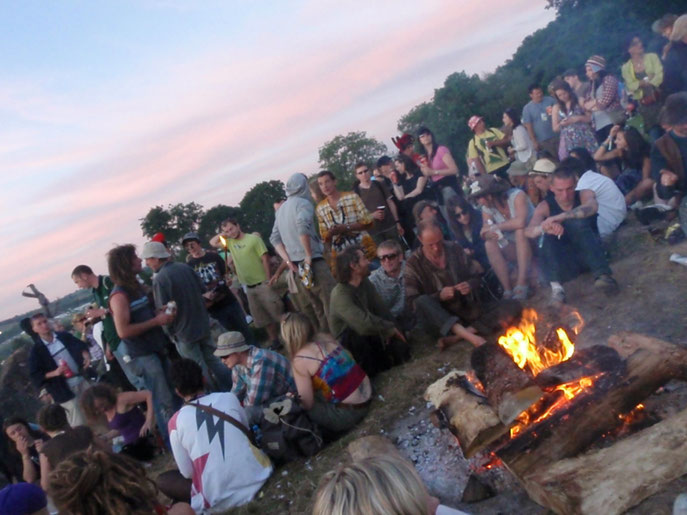 Chill-out spots: The Stone Circle and the hippy-infested areas around the Healing Fields are great places to relax and probably the best representation of what Glastonbury used to be like 'back in the day'. If you've survived the weekend, make sure to join the party and see the sunrise from The Stone Circle on Monday morning. It's worth it even if it's cloudy to watch the few people left standing trying to function as humans.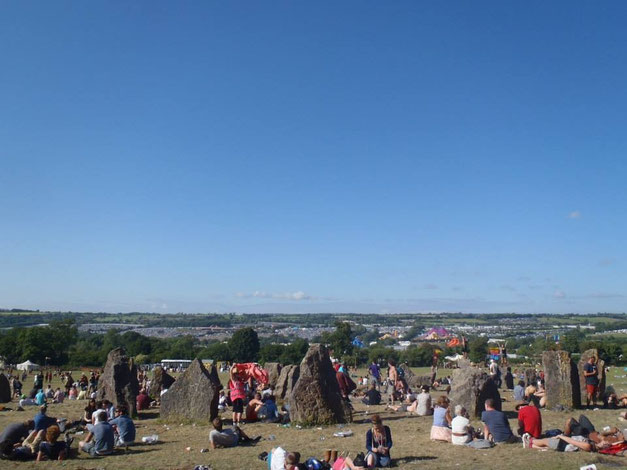 Food: Eating at Glastonbury is generally good, but seriously expensive. Unless you bring and cook your own food or survive on a cocktail of beer and squashed bananas, you're probably going to spend a fortune. Unless, that is, you manage to find the 50p Tea Tent. Other than the obvious hot drinks, this place sells a small but exciting selection of fruit, cake, cereals and juice. Once you've found it (ask around in The Green Fields) you'll never breakfast anywhere else.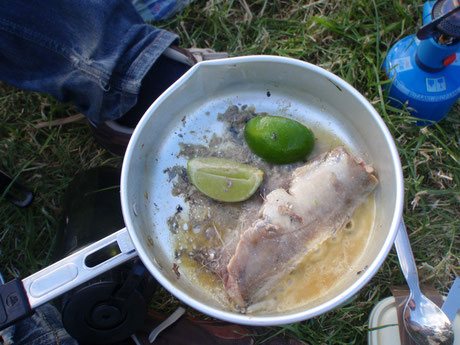 Tips:
Booking tickets: Tickets sometimes sell out in a matter of minutes, so work as a team. Get everyone you know who wants to go in contact and swap details. This way if one person gets through they can bye a maximum of eight tickets. The more people the greater chance of somebody succeeding. 
Getting a tent spot: Get on site as early as physically possible. Even if it means getting up at 5am, you'll thank yourself when you hear tales of people being stuck in the queue for eight hours. It might sound obvious, but if you want any sleep whatsoever, don't camp near the main stages, a walkway or any toilets. You're also best at the top of a hill unless you want to wake up floating on your roll-mat when it rains.
Pace yourself! Glastonbury is five days long. There are no big acts on Wednesday and Thursday so don't exhaust your supplies of beer or yourself by hitting it too hard straight away.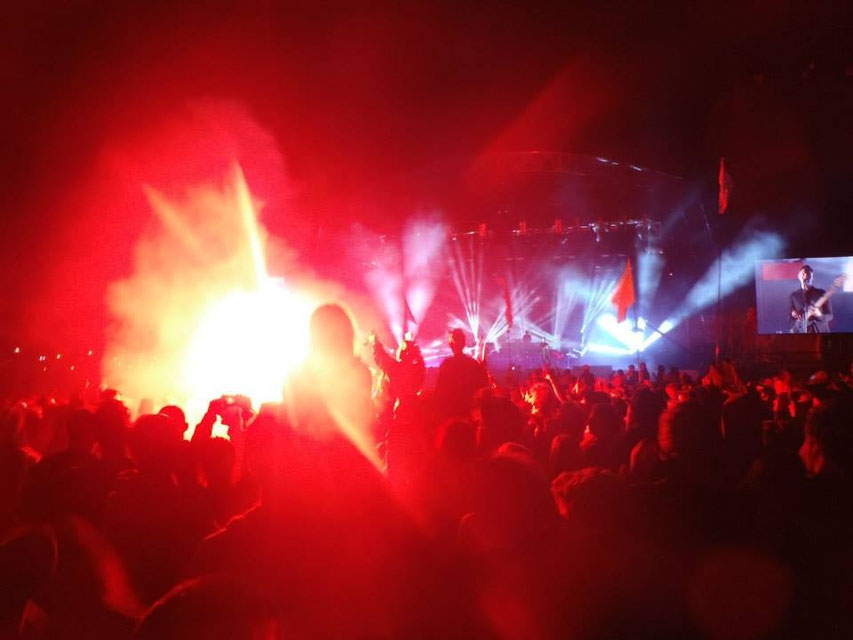 *I am going to be in Trinidad or South America, so I guess it could be worse...