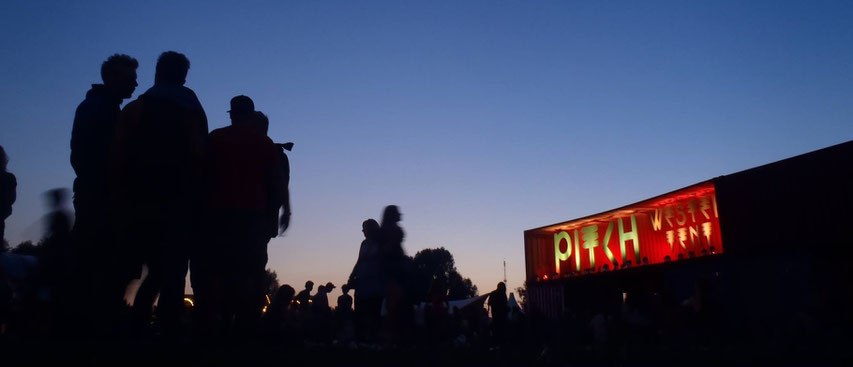 I'd never even heard of Pitch, but had been looking for somewhere to see my hero Bonobo and figured that we could do worse than hopping on the bus to Amsterdam. With no real expectations, money or knowledge of the majority of acts, it could have gone either way. 
In fact, despite having to camp off site, Pitch turned out to be the easiest and most consistently enjoyable festival I went to all summer. It was relaxed, friendly and a manageable size, but with varied enough music to keep the weekend exciting. 
...I'm tempted to make some sort of joke about 'perfect Pitch', but am worried I might lose some of you.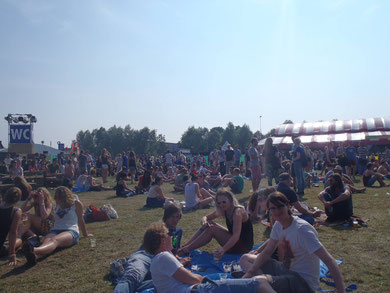 History: Having only been running since 2011, Pitch has been steadily growing in popularity and expanding to include new venues. With previous performances from James Blake, Flume, Maya Jane Coles, Flying Lotus, The Weeknd and SBTRKT the festival seems to be booking a reliable combination of bigger crowd-pulling acts with enough of the underground interspersed to keep it cool. 
Scale: With around 20,000 people spread over the 14 hectare site, it felt just the right amount of busy. Arriving a little early for our favourite acts it was easy to get a good spot, but there were plenty of people behind us to keep the atmosphere energetic. An innovative one-way system around the site decreases bottlenecks and is generally helpful unless you get lost and are forced to go around the whole thing again. There are plenty of green spaces to sit outside which make quiet times more pleasant while it's sunny. 
The Line-Up: Generally focusing on the more chilled end of the electronic spectrum, the music ranges from dub step, house and deep house to UK funk, jazz, electronica and all manner of other genres I probably don't even understand the meanings of. With the exciting addition of Massive Attack and some returning favourites such as SBTRKT and Little Dragon, this year doesn't look likely to disappoint.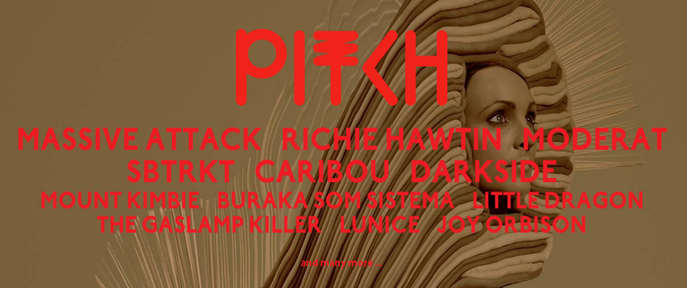 The Stages: The Cultuurpark Westgasfabriek is a redeveloped factory site. Its combination of monumental industrial buildings and large Open Air Stage create an interesting variety of settings. The incredible pillarless iron structure of the Gashouder can be almost as mesmerising as the music.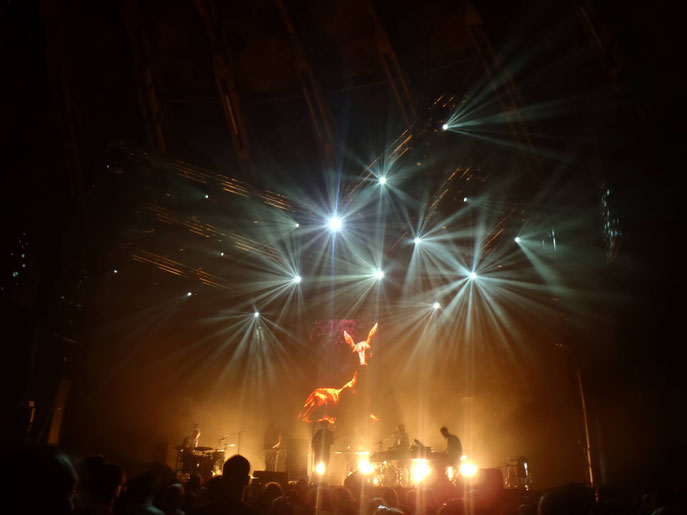 Vibe: The vibe is exactly as you would imagine from a festival with this sort of music, hosted in Amsterdam- relaxed! The crowd is young (most people looked between 18 and 30), nobody gets lairy and the worst sort of drunken behaviour I encountered was people tripping over my feet.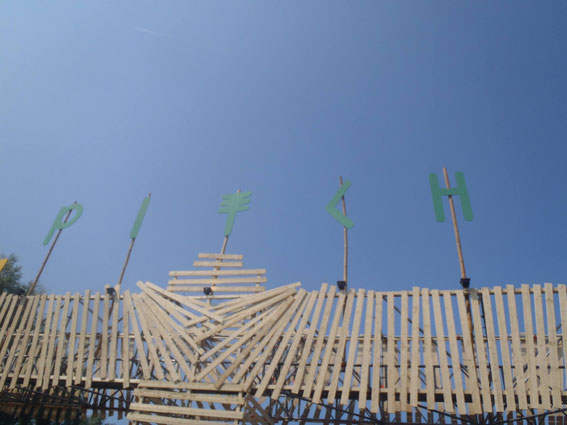 Tips:
Accommodation- You can stay wherever you like, but the cheapest option we found was camping at Zeeburg for 18 euros for two people in one tent. 
Food and drink- they have an irritating coupon system for buying overpriced food and drink on site (not anymore overpriced than any other festival, I just resent it when I'm poor). It's also hard to take food and drink through the gates, so you can either try and hide it on your person of just gobble a load before going through- we did both. 
Tickets- http://pitchfestival.nl/ 
Stay for longer and enjoy the rest of the city!