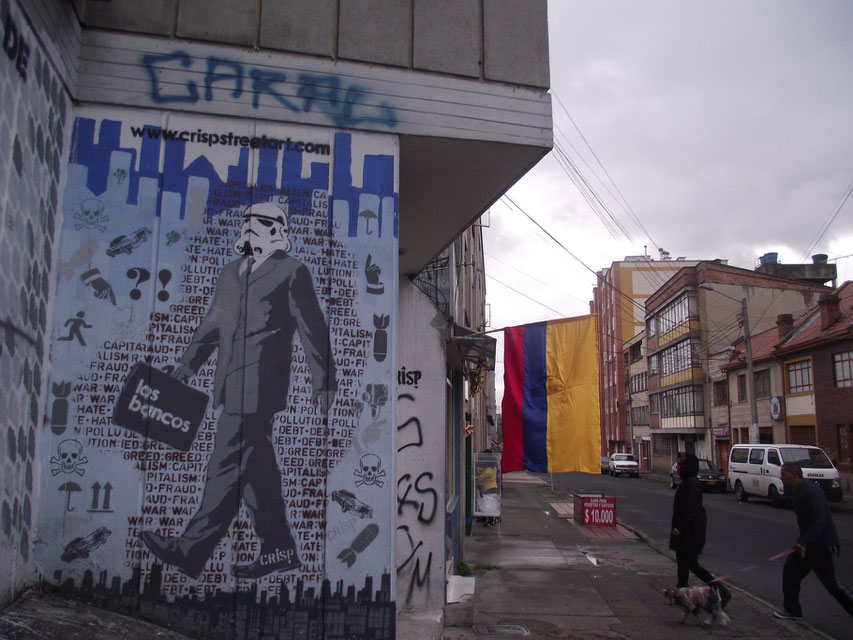 With a mildly dangerous reputation and generally miserable weather, Bogota isn't somewhere I'd have been attracted to had it not been our entry point into Colombia. At a first glance it isn't the prettiest city. The mountains to the East make the skyline impressive from some angles, but the streets generally look a little unloved. Give the city a chance though and look a little closer, Bogota's soul lives in it's people.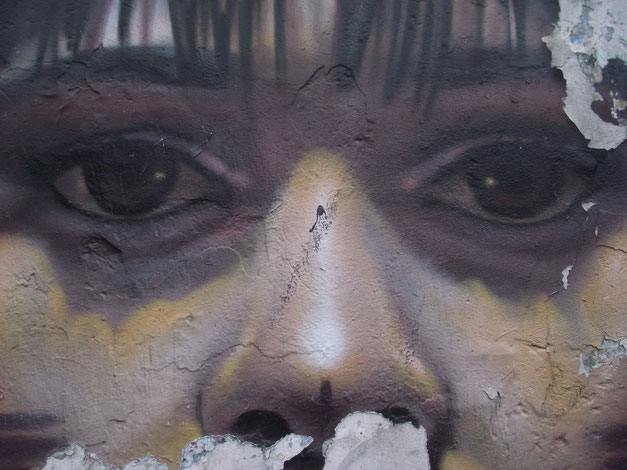 Through couchsurfing* (for the first time) we were able to see the city from the perspective of people who actually live there. It has its problems- we were told how student protests clash with the police and how one of our hosts got trapped in the middle with tear-gas. The other told us about his social work with young Colombians. Since they've cracked down on the export of cocaine there's apparently been more trouble with the small scale dealers selling to kids. Generally though, everybody told us that the country was a significantly safer place than it was ten or even five years ago. According to one of our new friends, in order to find militant Gorillas these days, you'd have to go out especially looking for them.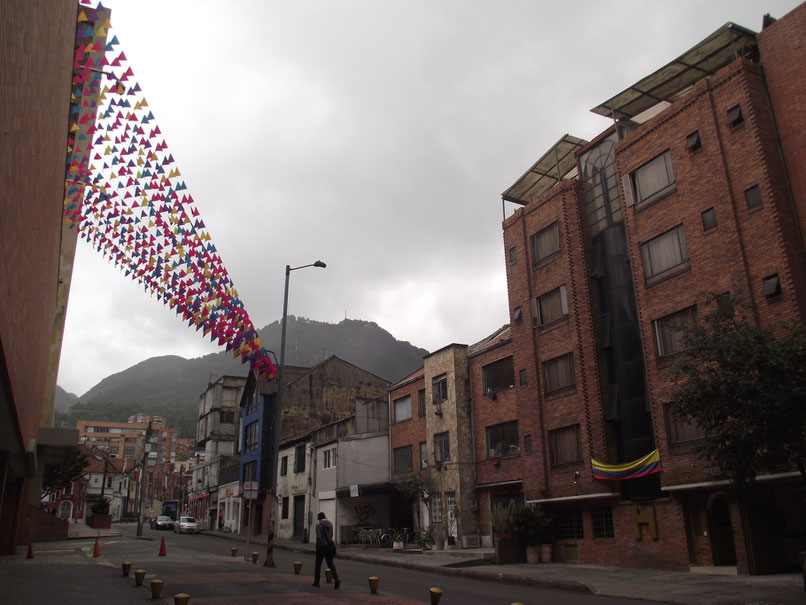 Below is a video we were shown by our amazing host Gabriel. It's an old song remade with a collaboration of talented musicians from all across Colombia. I love seeing the variety of instruments and musical styles from each area and am impressed how well they've been made to compliment each other here. 
Bogota's buildings might not be anything special on their own, but some of the street-art that decorates them is fantastic. Here's some of what I found in our couple of days exploring.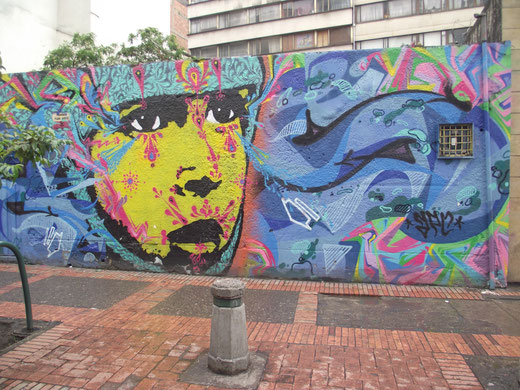 Sorry about this one, but I couldn't resist...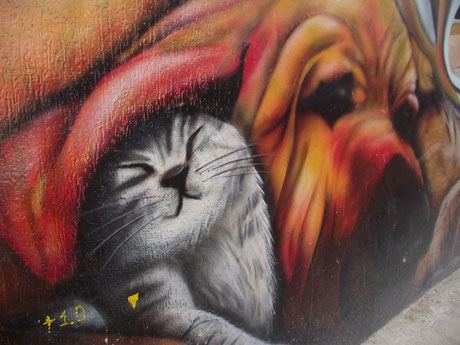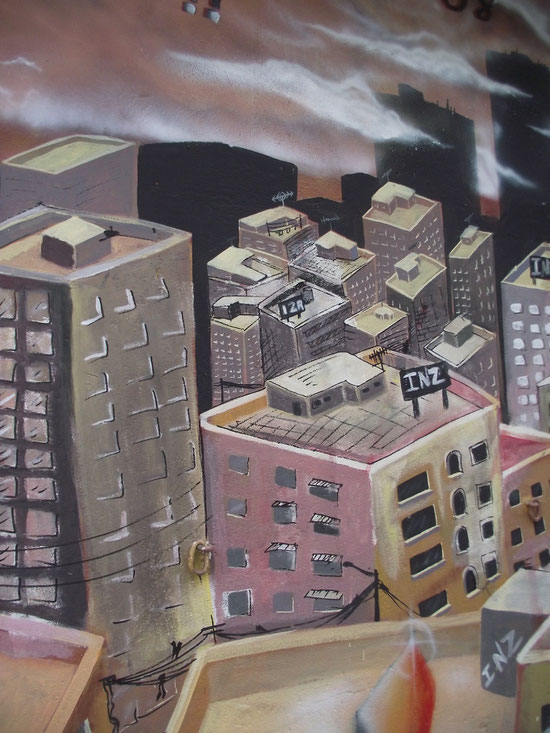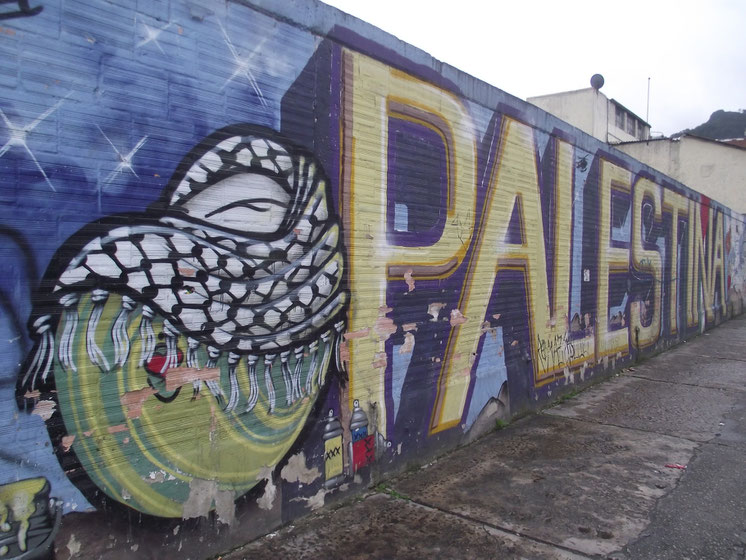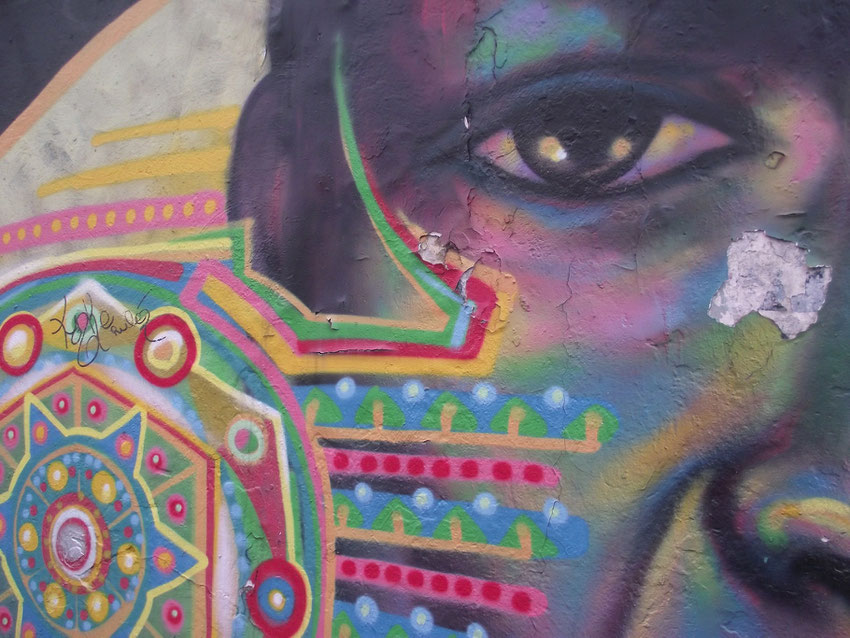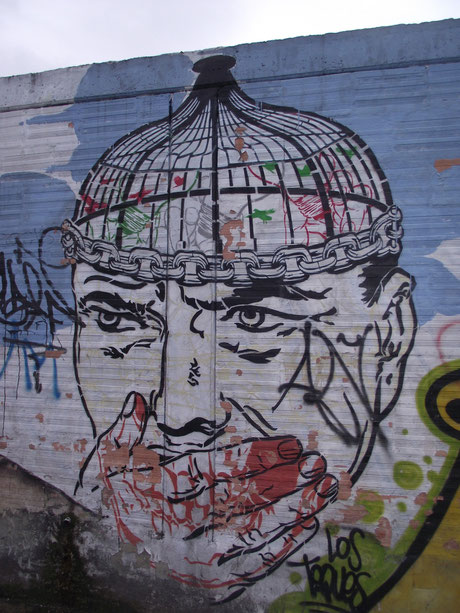 Arriving into a big city in a new continent (woop woop!) and only knowing a negligible amount of Spanish, Bogota should have been pretty difficult to navigate. Had it not been for the many helpful people who showed us which buses to catch, how to find our way through the city's street-numbering system and which areas it was best to avoid at night, it would have been much more difficult. We obviously looked so hopeless they took pity and as a result we never had a problem.
Since being in Colombia, learning Spanish has jumped to the top of my priority list. Not only is it necessary for basic transactions, but I don't want to feel like I'm missing out on conversations I could be having with people I meet here. I feel quite shy going up to people and trying to communicate, but I think it's the only way too learn!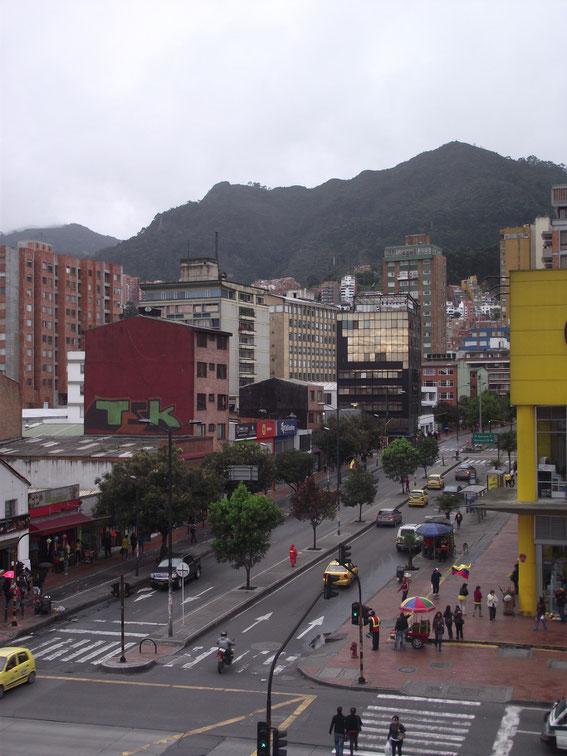 We're lucky enough to be here at a time when Colombia is making history in the World Cup. I've never seen a city so excited as when they won the last game! Streaming the match online we knew when there was a goal even before we saw it from the car horns and cheering outside. As soon as the match was over, everyone took to the streets to celebrate. We went down to 'absorb the atmosphere' (or something) and got ourselves squirted with foam...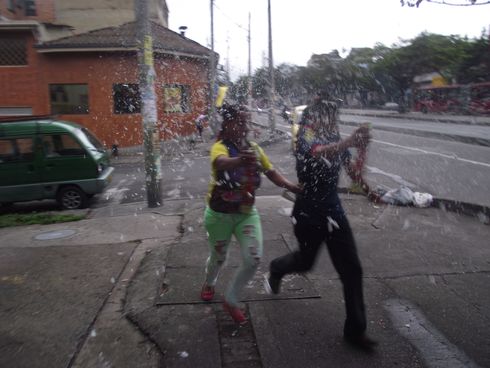 From Bogota we took an overnight bus down South to San Agustin, a small town in the mountains, but I'll tell you more about that next time.
Thanks for reading! :)
*Couchsurfing is a website which allows you to meet and stay with local people across the world. It's obviously sensible to take precautions when using this site: only stay with people who good have references, read their profile carefully and if you are travelling as a solo female it might be better to stay with families, couples or other single women.