Most of the time the weather in Puerto Cayo looks something like this...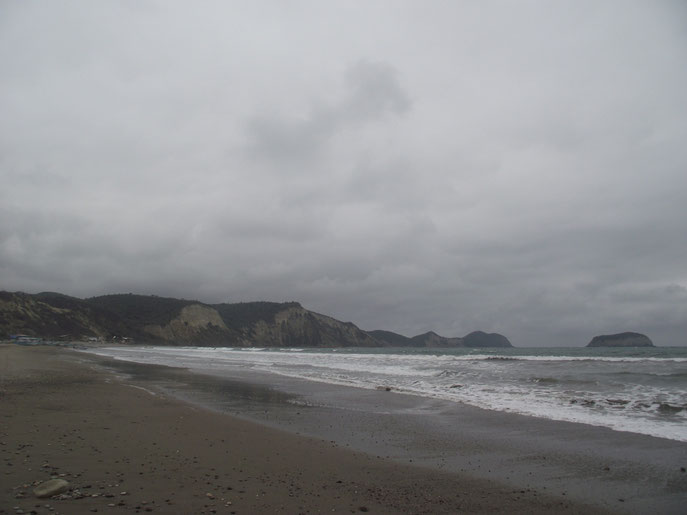 We're 100km South of the Equator on the beach, but it looks more like Scotland in February. I'm actually quite enjoying the dreariness, but we've needed to explore more than the village on our weekends off or it might have got a bit much.*
Initially we intended to catch the bus down to Puerto Lopez, but after being offered a lift in the back of a truck before we'd even sat down to wait, it seemed like now might be the time to start hitch-hiking. So far it's been remarkably easy- we've never had to wait for more than five cars to pass and nobody has tried to charge us for the ride. Meeting random people has been a good excuse to practice our Spanish and we've explored the coast 50km to both the North and South of Puerto Cayo without paying a cent.
Puerto Lopez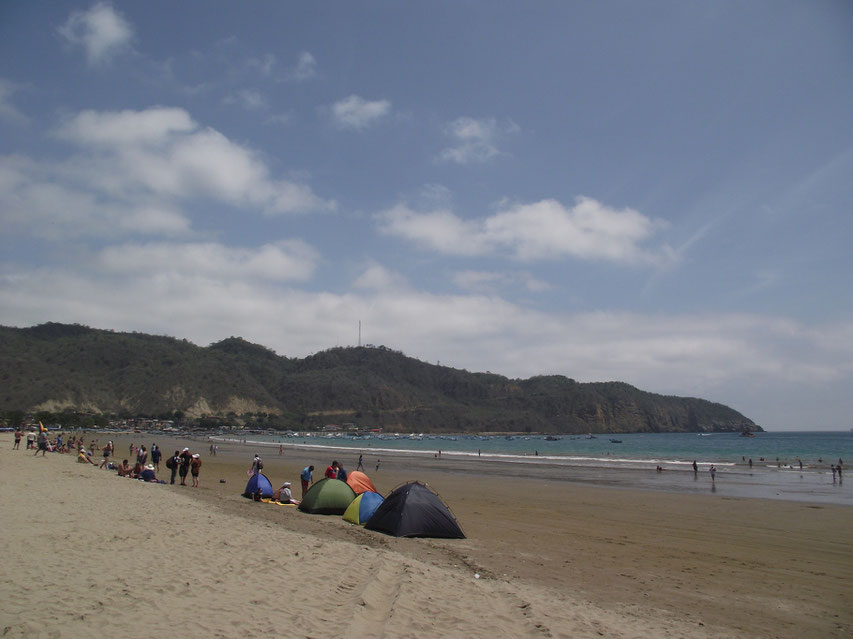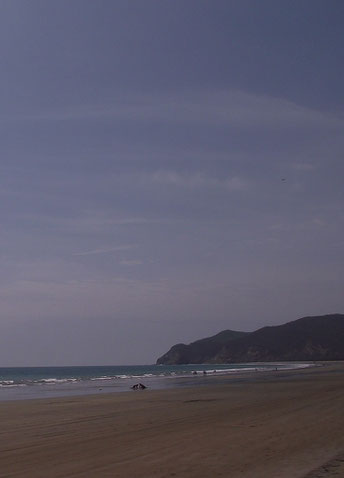 Puerto Lopez, the most Southerly point on the map above, is a holiday destination famous for it's whale-watching excursions.
The waves aren't good for surfing, but if you're staying in the area it's a good place to stock up on provisions, go for a swim or buy an ice cream.
There's a place on the main street which sells slices of pizza for $1. They're pretty good!

Los Frailes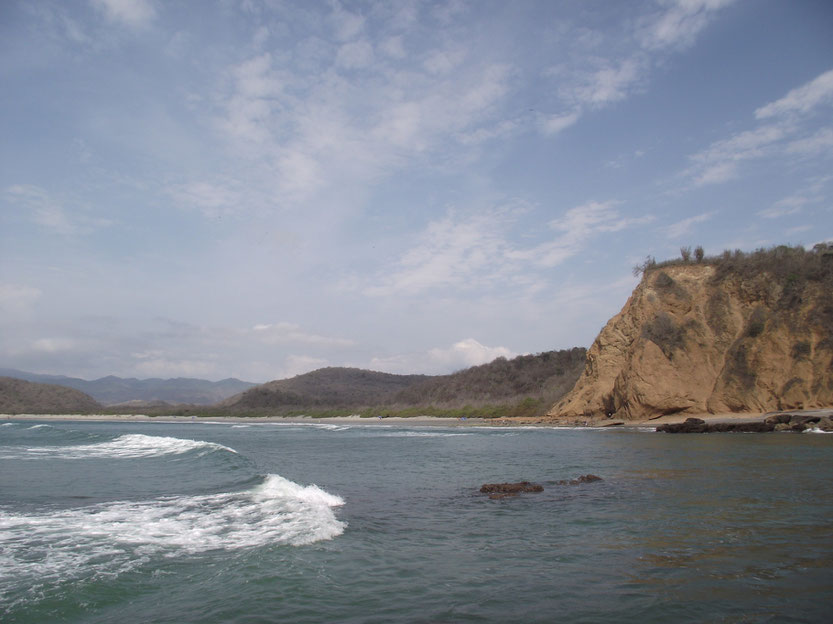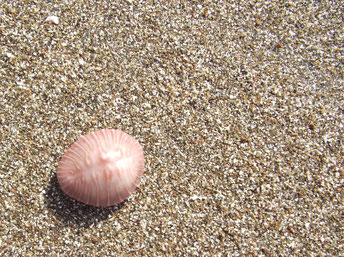 Los Frailes is by far the most interesting, untouched beach we've come across on this stretch of coastline. It's clean, devoid of vendors and a great place to swim.
If you're driving North and reach the village of Machailla, you've just missed the turning. Even if you've caught the bus this far then it might be worth hitch-hiking down the track as it looked like a pretty long walk.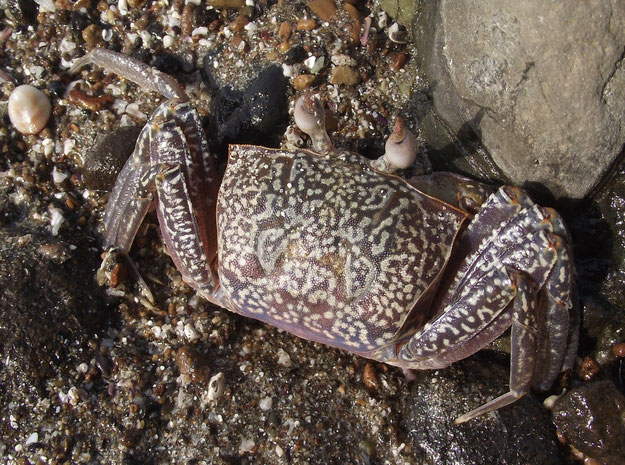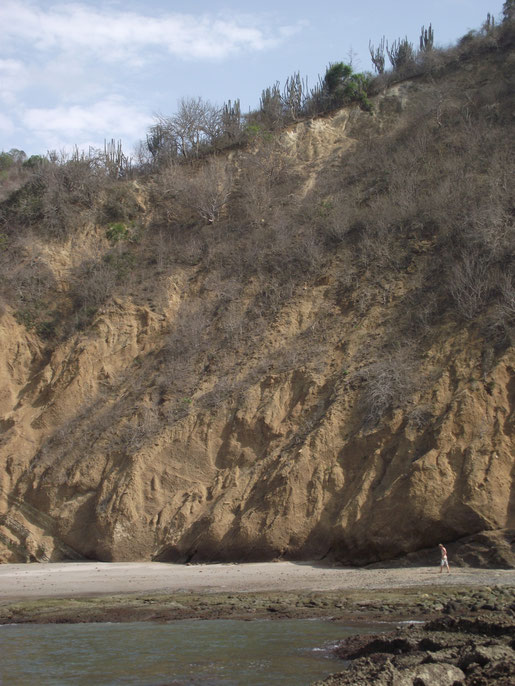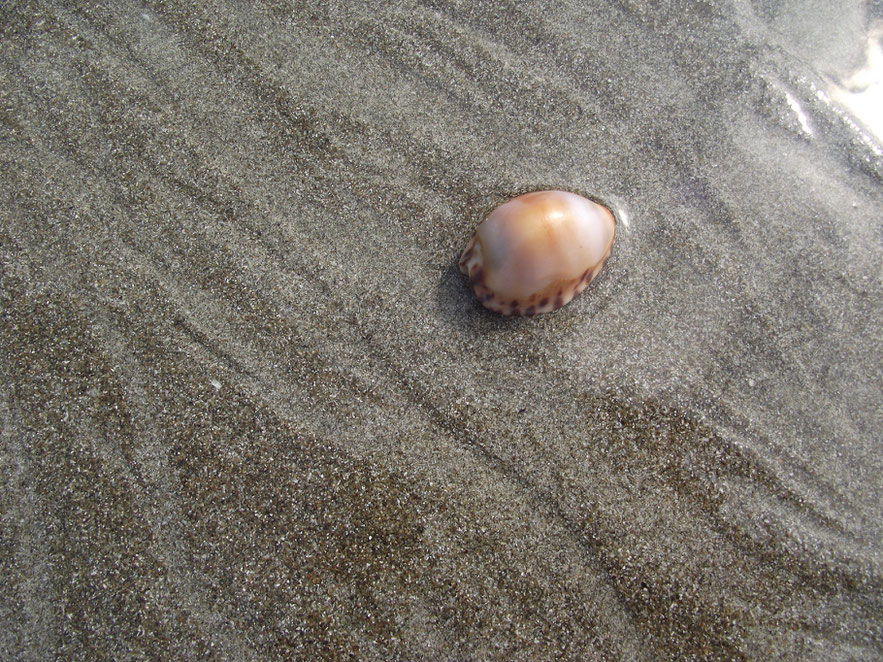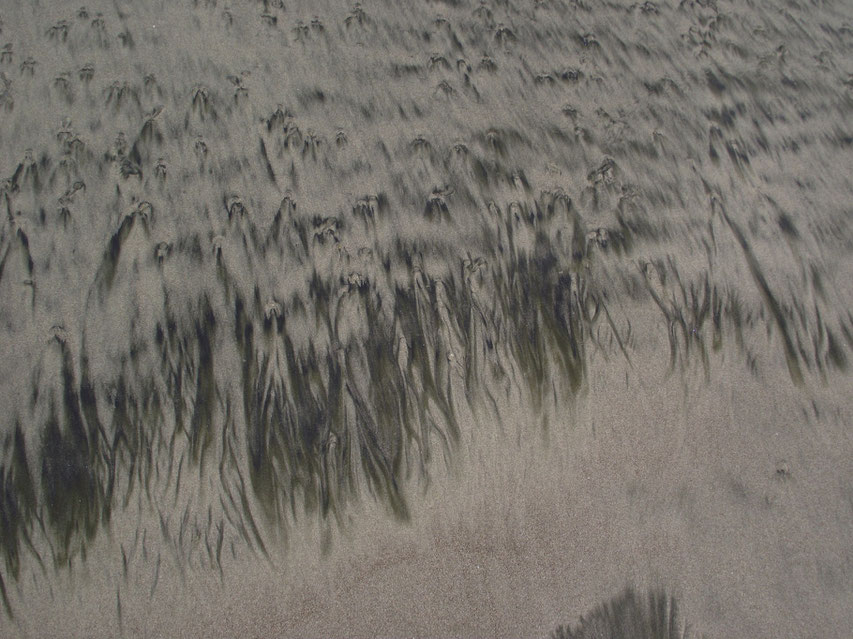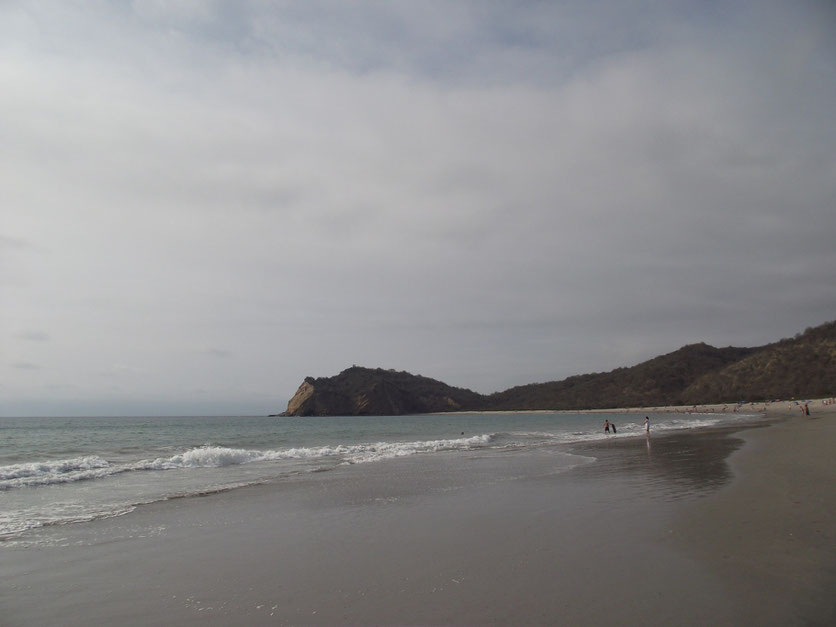 Machailla
A little, run-down fishing village where you might be able to buy fresh seafood at the right time of day. There's probably nothing to keep you here unless you are particularly interested in boats.**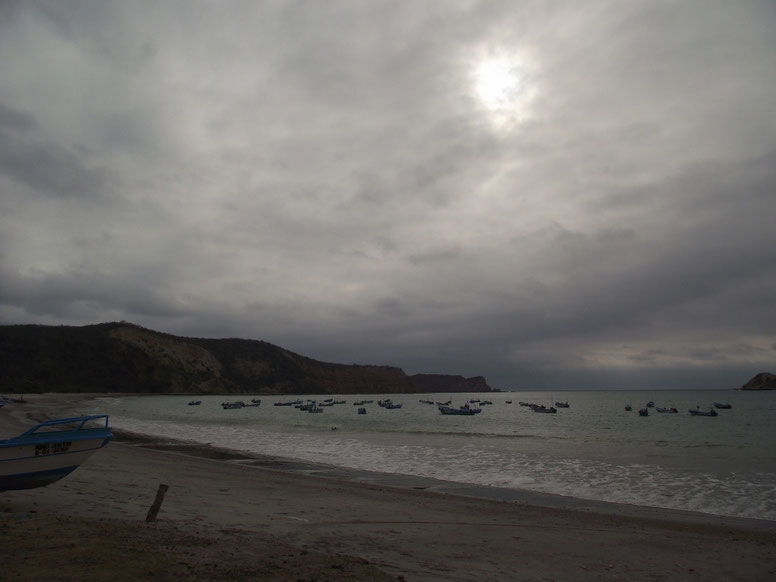 Puerto Cayo
Somehow, after living and working in Puerto Cayo for the last couple of weeks, we still haven't found a lot to do here. Possibly our association with the wealthy expat community (who our employers are part of) has made it difficult for us to integrate with the locals or maybe we're just a little far out of town, either way we haven't made many friends this time.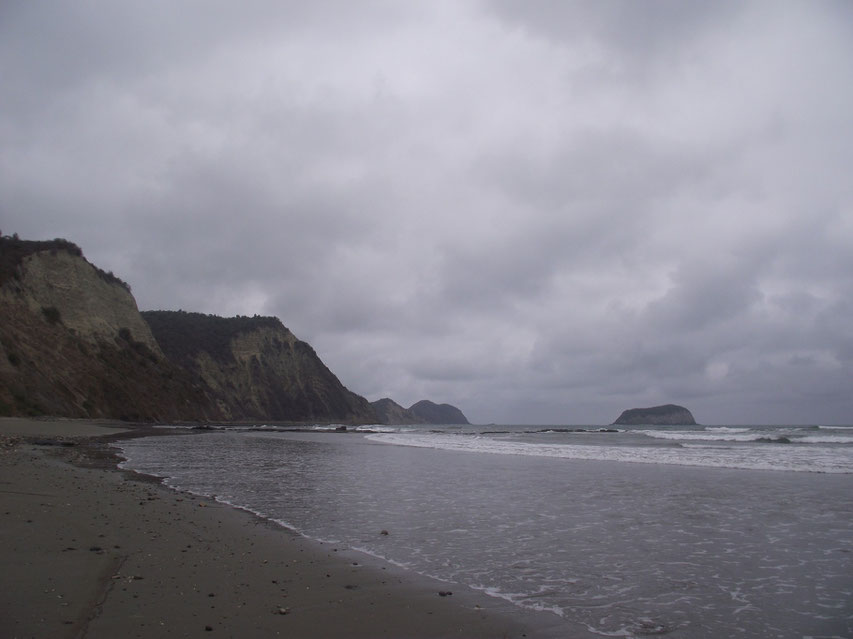 If you don't mind the excess of dead puffer-fish on the beach, the waves are fun to swim in- we've been body-boarding a lot and one day even saw a whale in the distance.
Walk to the far South of the beach and you'll find hundreds of these guys. -> 
I'm not sure if they're something to be excited about or just destroying the environment for all other life. Looking around it could be the latter.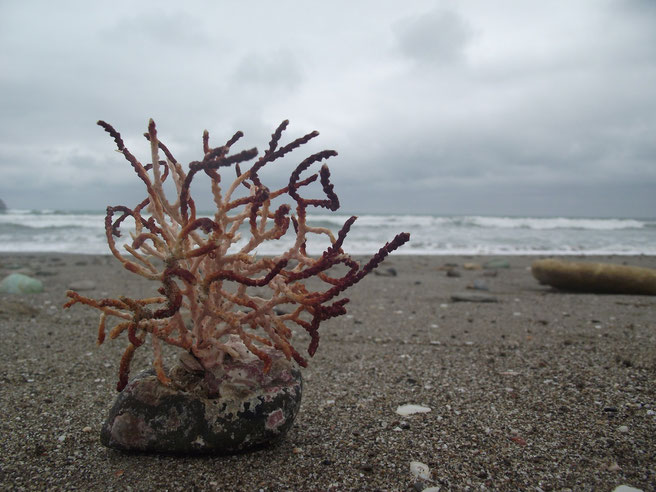 San Lorenzo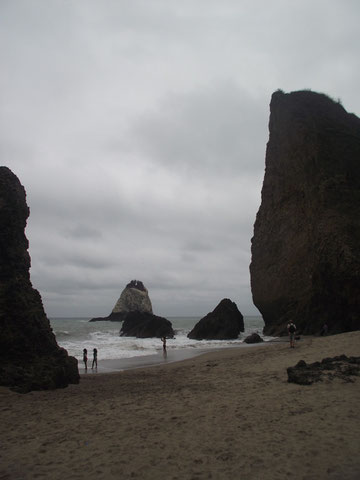 With cactus topped rock formations the height of three story buildings and sand that actually looks clean enough to lie in, San Lorenzo is an understandable place for foreigners to be drawn to.
Although it remains relatively undeveloped, like many of the beaches we've come across in Ecuador San Lorenzo would probably be more picturesque without the half-built concrete constructions that line the high tide mark. Cut those out of the picture and the skyline remains impressive.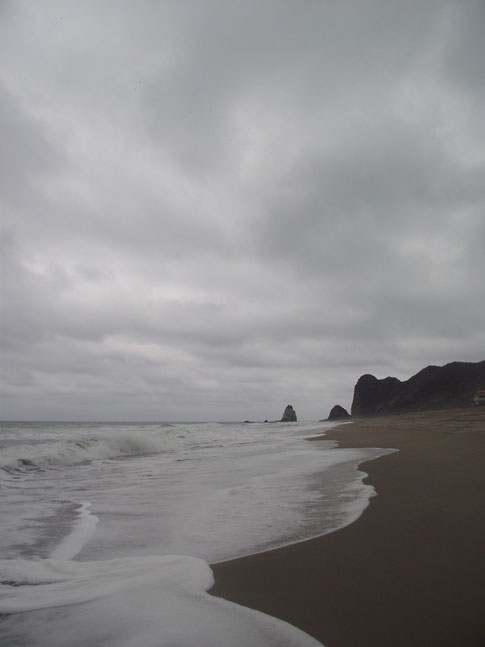 We may not like the development here on the coast, but it's easy to see why the pace of life could be attractive.
Yesterday we got a lift from a Chilean man and were asking him how different it is for him to live here. The answer is entirely. "Look around." he said pointing outside, "Do these people look stressed?!"- glancing out the window I saw someone in a hammock outside their shop, a couple of men playing chess and a group of ladies chatting around a table.
"Ask them what stress means. They won't be able to tell you."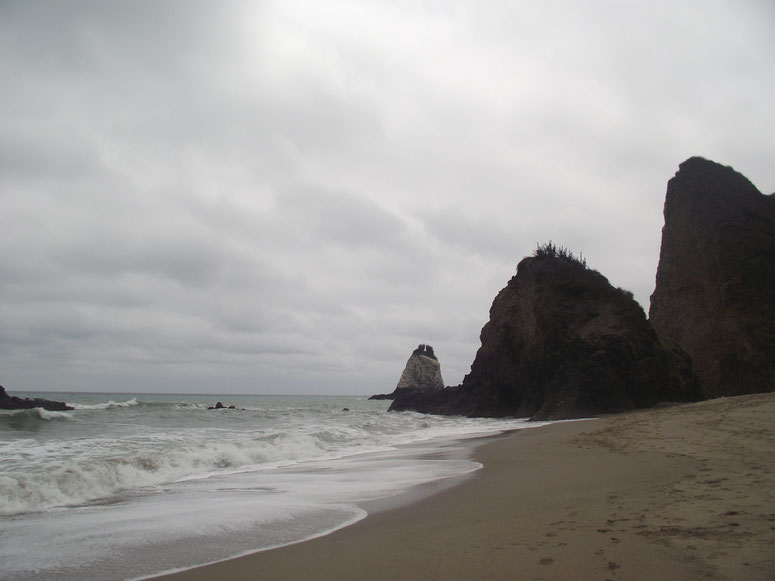 *Another workaway project.
**If you are (by any chance) stay tuned for my next post.