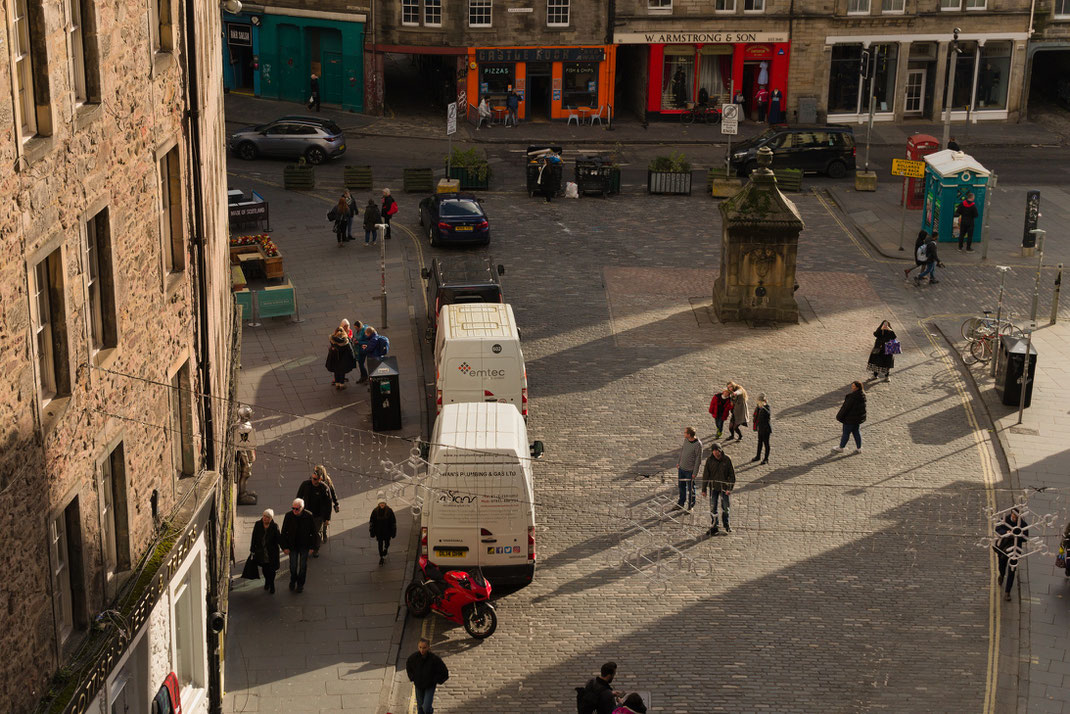 Despite the impression my lifestyle portrays, I don't actually hate cities… which is a good job really, because I'm currently tasked with updating the Edinburgh chapter of a guidebook. Freelance travel writing, especially for general guides, is full of contradiction: you have to cover every traveller's budget, all the while surviving yourself on poverty wages. My current gig isn't badly paid, as they go, but I couldn't afford to do it if I hadn't worked all summer in Iceland.
This is how I end up catching the Megabus to stay in a luxury floating hotel.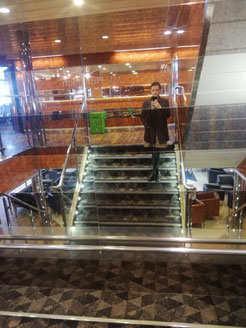 Anyone who's been following me for a while, will be familiar with my normal mode of travel. In 2019, while researching my Inner Hebrides book, I hitchhiked 250km down the west coast of Scotland—from Mallaig to Kennacraig—because I couldn't justify the cost of a B&B. In Iceland, I scrounge lifts off friends in tour companies, shamelessly pulling in the favour of making them coffee every once in a while. Before all that, while I was actually 'travelling' full time, my life was a succession of long bus rides, peculiar camping spots, and crowded dorm rooms… I slept on people's sofas, survived off the 'free food' shelf, and often walked for hours on end to save the price of taxi. In short, I know how to travel on a budget, but the finer things in life have remained elusive, nor have I made much of an effort to find them; concerning people, I have an often-reckless disregard for personal safety, but remain inwardly terrified of social interaction.
For sanity's sake, I usually try to consider my appearance as little as possible. Unfortunately, second-hand hiking gear wouldn't cut it for a week of meetings with city hotel managers, so I cobble together a selection of old office attire, from another previous life, and the grey, wool coat I'd bought for a funeral.
Cities are full of jarring contradiction: homeless people beg outside the windows of luxury department stores; ancient stone buildings stand across from glistening office blocks; a pigeon shits on the statue's head. Despite my fears, I fit right in.

A 31-year-old woman, feeling like a child, I introduce myself, 'Hi, My name's Katie. I'm updating this book.'—as I thrust the old edition towards a slightly panicked receptionist at the welcome desk. I've done this hundreds of times before, but it's been a while, and I never really got used to it anyway.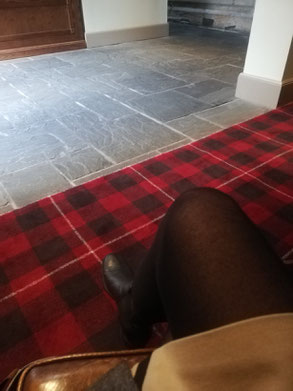 Fortunately, the time and money restraints involved in writing a guidebook mean that there's not much opportunity for social anxiety once I get going. I have a whole list of places to visit and, after a while, I just have to put on someone else's hat: a someone who walks into the most expensive hotel in Edinburgh and politely requests a tour. They don't know that I had peanuts for breakfast, or slept in a bunk bed the night before. One night I'm lounging in a fluffy white bathrobe, the next I'm using my old t-shirt as a towel to save £2 on renting one. I look old enough, now, that people usually take me seriously, unless I actually show them that I'm not; I try my best to maintain the illusion.
For the best part of a week, I walk from morning until beyond the fall of darkness, surviving mostly on hospitably offered coffees and the occasional free meal. I'm in the zone: the one where I can't sleep, I can't stop, I work late into the night. On the second day, soaking wet after walking for eight hours, I sit down at 4pm to write at my computer and don't stop until after midnight. It's utterly unsustainable, but I'm scared to break the spell.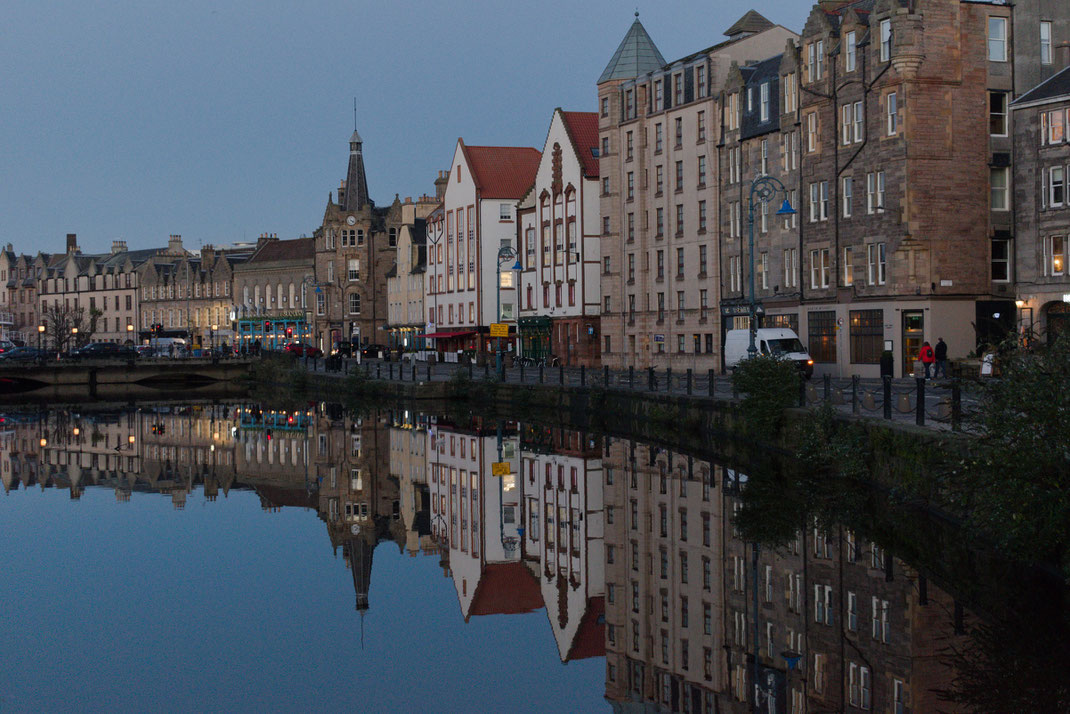 The next evening, I walk 5km to the luxury boat hotel, pausing for a moment at the imposing sight of its polished black bow reflected in the water. I gather my courage, and stride up the soggy red carpet with purpose, trying not to feel self-conscious of the tattered brown backpack which is making my shoulders ache: smile nicely, talk about the weather... We ride a glowing circular elevator, made to echo the glass of a lighthouse.
Dinner is less intimidating than I had feared.
'Hi, I'm Katie.'
'I know you are ma'am.'
There are Americans in jeans: when you actually have money, you don't need to prove it. I'm not particularly hungry, but I try to enjoy the food, putting my fork down carefully after every few bites, trying not to let it clank on the plate. A glass of wine would probably help, but I don't know if it's included and I want to avoid an awkward conversation about the bill. 

After dinner, I'm offered a tour of the ship. It was previously used by the Northern Lighthouse Board, and I don't have to feign an interest; I'm obsessed with Scottish lighthouses, and can hold my own in a conversation about the coast. Suddenly everything seems remarkably easy.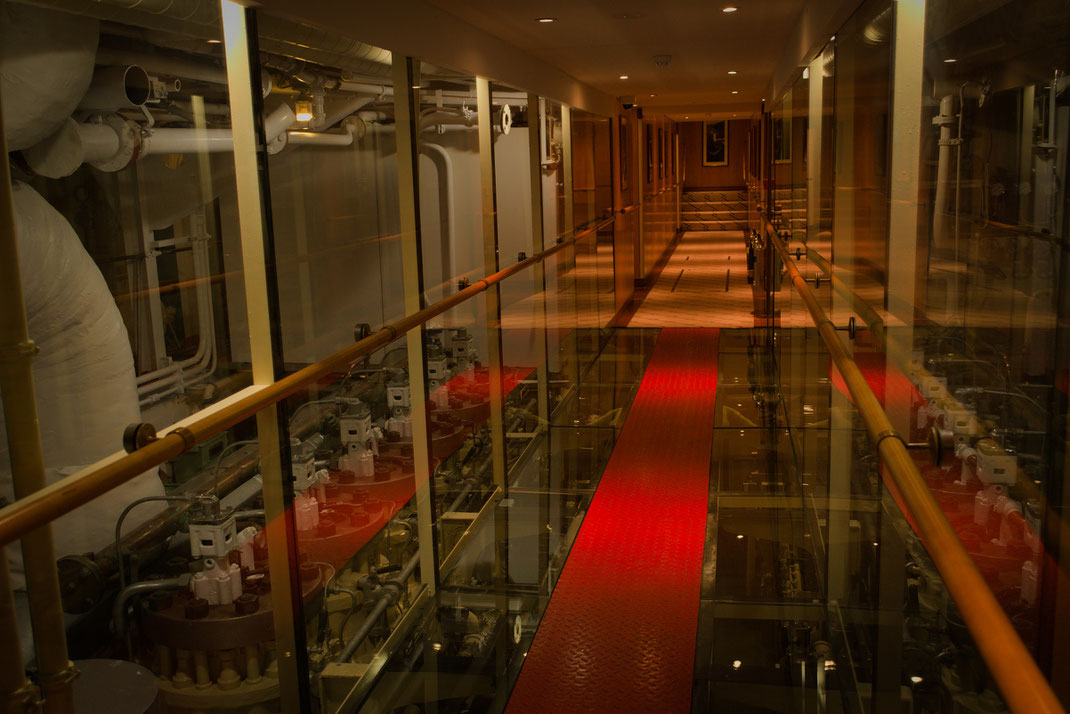 By Saturday, I'm back in a different hostel, an old prison, and getting tired. I would happily go to bed at 7pm, regardless of whether I could sleep, but I've been invited to 'underground whisky tasting' at 8.30. What does that mean? I haven't a clue but, for a short while, it becomes clearer as I, and a medley of other tourists, are led underground, into the dark rooms accidentally discovered during building work.
I've not eaten again and, several whiskies in, my professional demeanour starts to slip. 'Charming' turns to over-exuberant, the annoying student I used to be who interrupted the teacher with stupid jokes and adjacent observations. My scrawled notes become less and less legible, until the evening culminates in a 10pm meeting with the stone-cold-sober guide who wants to tell me about the hostel's various activities. I try to maintain my composure, to ask sensible questions, as the cracking, white lime that covers the old stone walls swims like drowning worms in the corners of my eyes.
Traipsing the streets at 11pm, angry electronic music from 2012 blaring in my ears, I return to a more comfortable identity: a slobby drifter, anonymous in a crowd of drunks. I'm searching for take-away food and trying to resist the urge to go clubbing on my own with my camera and a week's research in my handbag. The existential crisis can wait until tomorrow.