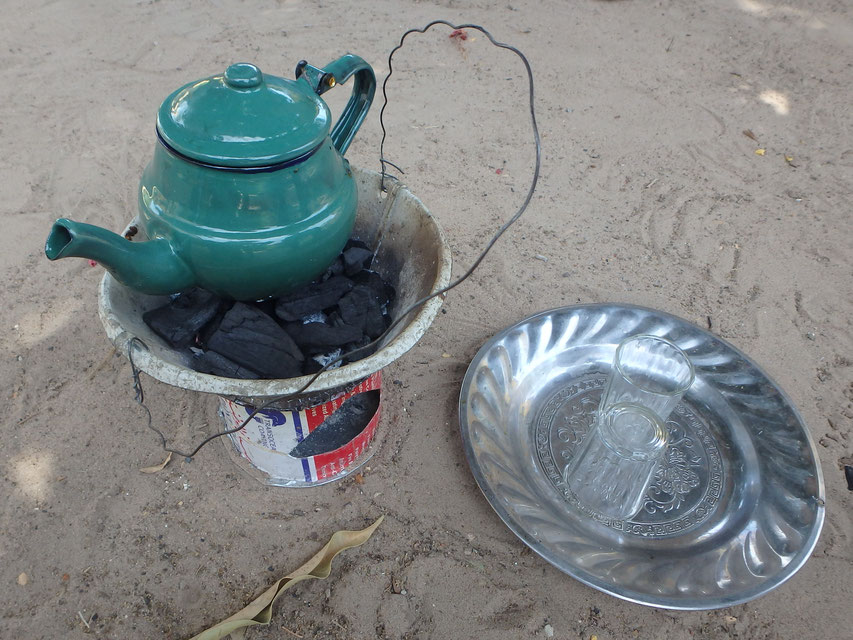 From Fass to Amdallai (The Gambia), the border crossing to Karang (Senegal), changing money and onward travel to Dakar/elsewhere:
Information relevant and true (in my individual experience) as of May 2018.
Hoping to be settled in Senegal before sunset, we left Fass at around 6.30am. The shared taxi was 25 dalasi per person for a very short journey to the border (around 3km).
Coming to the border in Amdallai, the Gambian immigration office is on the left. The official actually came out to collect us and showed us to the correct room in the back of the building. There was no queue and it was a very friendly experience.
The Senegalese immigration office is a few hundred meters further along the road, but also on the left hand side. It is a bit more of an official looking set up. For us, this process was also fast, though somewhat more aggressive. They did not check our Yellow Fever vaccination certificates, but I would recommend having one as it is a requirement.
There was a lot of hassle around the border crossing, but we just ignored everybody and walked straight out towards Karang. It was probably around a kilometre and there were plenty of offers of transport, but we were happier walking.
In Karang, we changed our Gambian dalasi into CFA (Senegalese Francs usually referred to as "sefa") in a groceries shop opposite the gare routière (bus/transport station). It was a very slightly worse rate than we'd found on the internet, but the difference was insignificant. Do not get involved with independent money-changers (those walking around in the streets) as they are well known to be scammers.
We found a sept-place (car converted into seven-seater transport) from the gare routière and paid 6000 CFA each + 2000 CFA for the large bodyboard bag to Dakar (probably that was too much for the bag, but we were keen to leave). Sitting in the back (what would normally be the boot/trunk converted into seats) in the sept-place was not a good idea for a tall person! I would advise waiting a bit longer to find one with free seats in the front or middle if you can.
We only went as far as Rufisque (around 25km from Dakar), as we wanted to go to Toubab Dialaw, but the journey in the sept-place took around 4.5 hours.