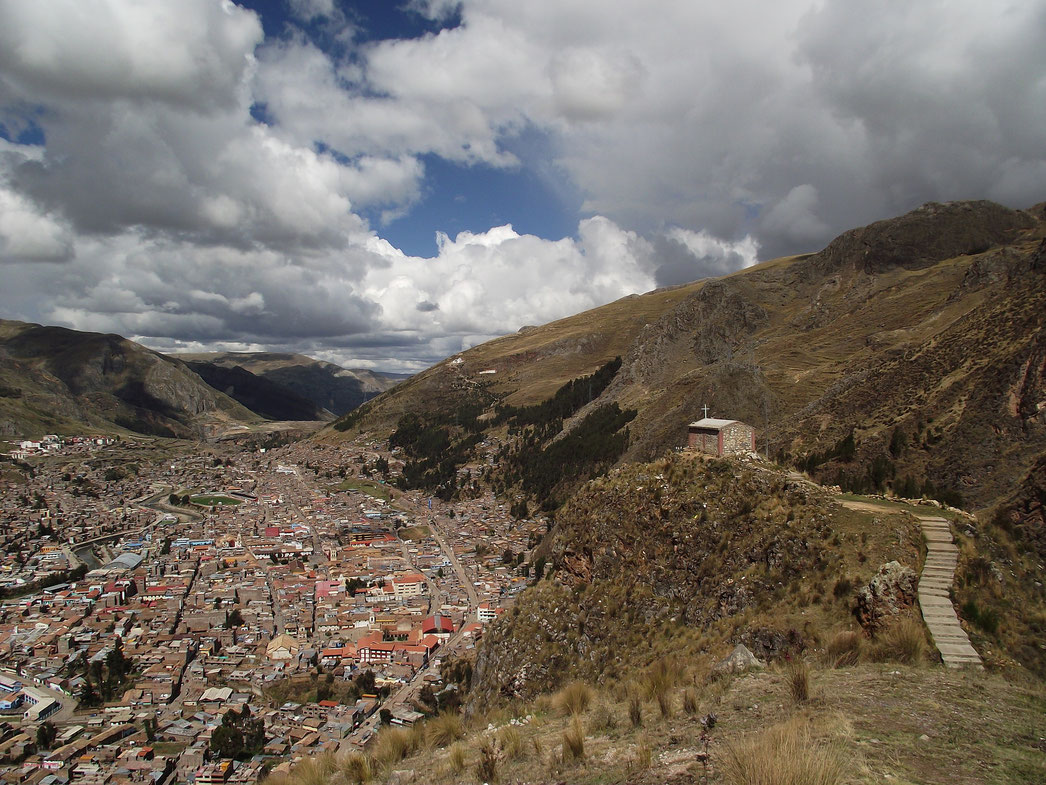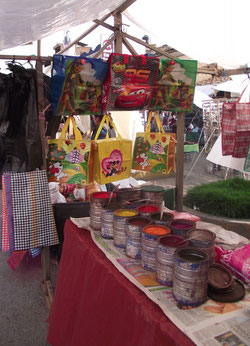 After arriving in the North of Huancayo (a city of over 300,000 people), trekking to the East only to find an enormously overpriced campsite and then finally walking all the way down to the South with our bags, in the dark with rain lashing down on us and thunder in the background, we were exhausted and predisposed to dislike the city. Luckily a fantastic Chifa (Peruvian Chinese food), meeting up with our friends Coraline and Greg and exploring the never-ending market improved our experience greatly. 
This market, possibly the biggest I've seen in South America, was a great place to buy anything from reasonably priced knitted handicrafts and delicious snacks, to a new lead for Dan's camera. It took us the best part of a day to explore.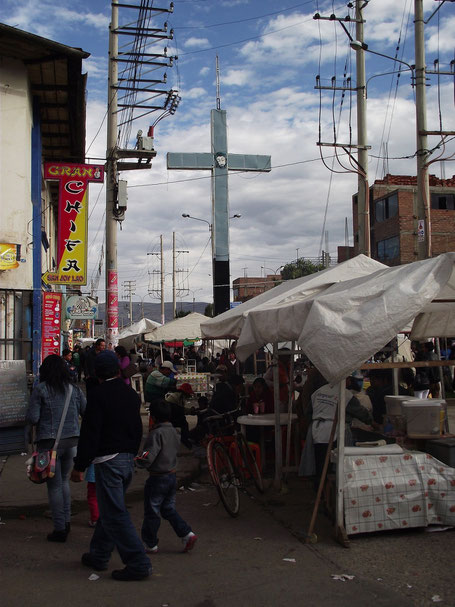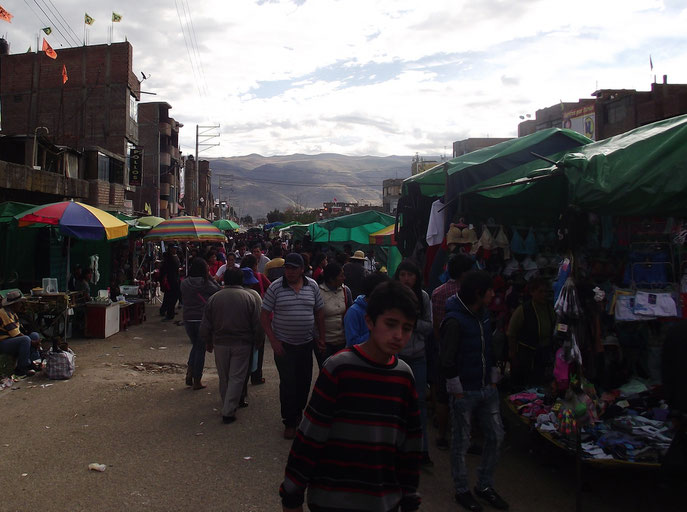 Nevertheless, I was still pleased when the time came to catch the train for Huancavelica (even if it did leave at six in the morning). Although the journey was exceptionally slow, the novelty factor and ever changing landscapes kept us entertained as we chugged noisily through the valley, leaving startled llamas and sheep in our wake.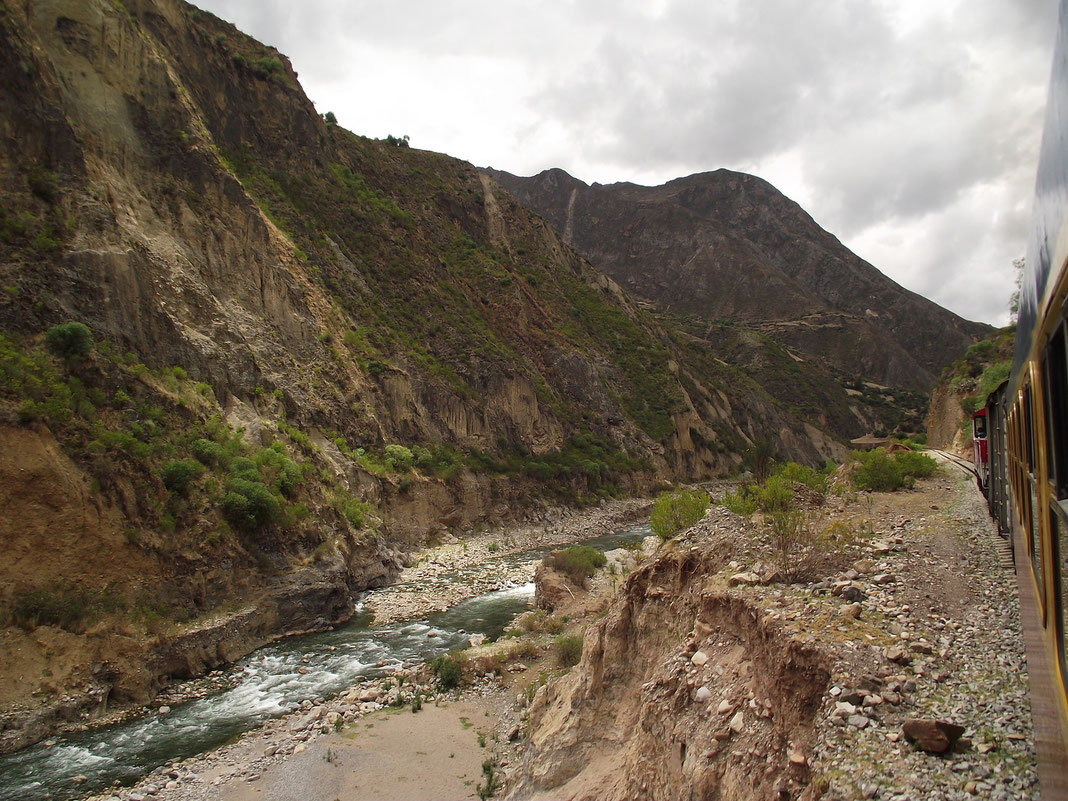 Huancavelica is described in my second hand guidebook as the 'poorest town in Peru'. I don't know how this was calculated, but it certainly didn't come across that way. Filled with ornate churches and picturesque plazas, the streets are clean and people are abnormally friendly.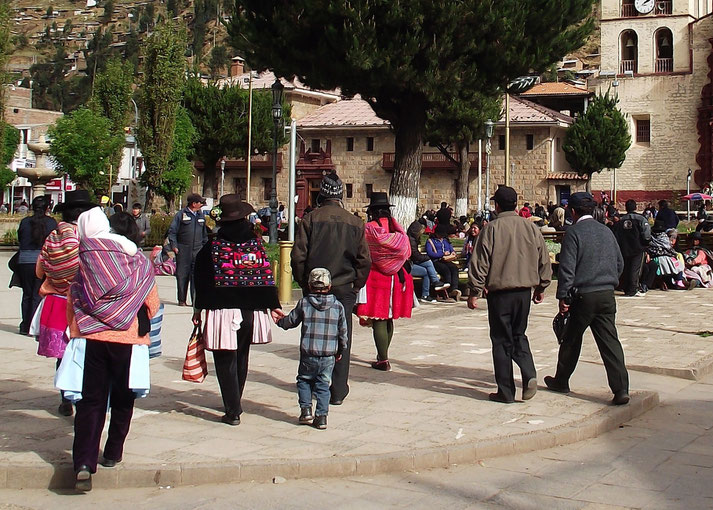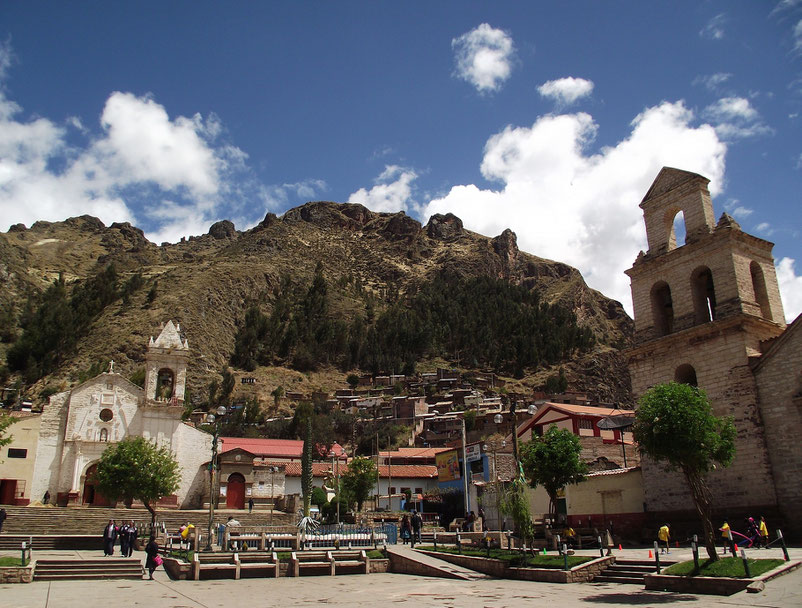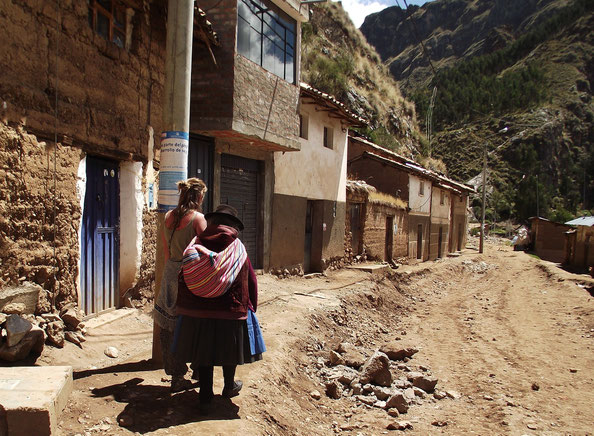 Other than the beautiful mountainous backdrop, some of the most rugged we've had the pleasure of seeing on our way through the central highlands, Huancavelica captured my imagination with it's details. Carvings and decoration appears in the least likely places, giving a walk around town the feeling of a treasure hunt.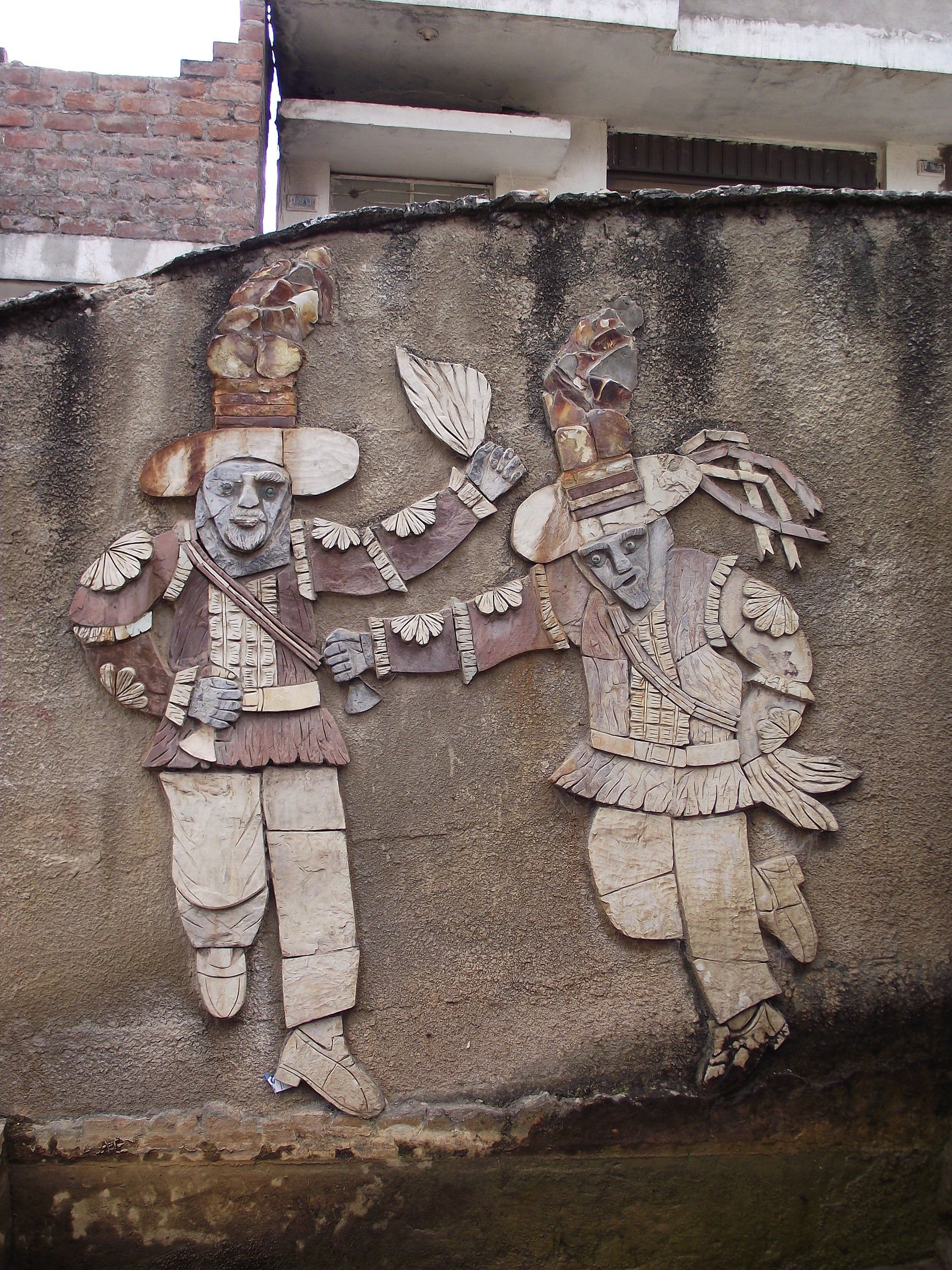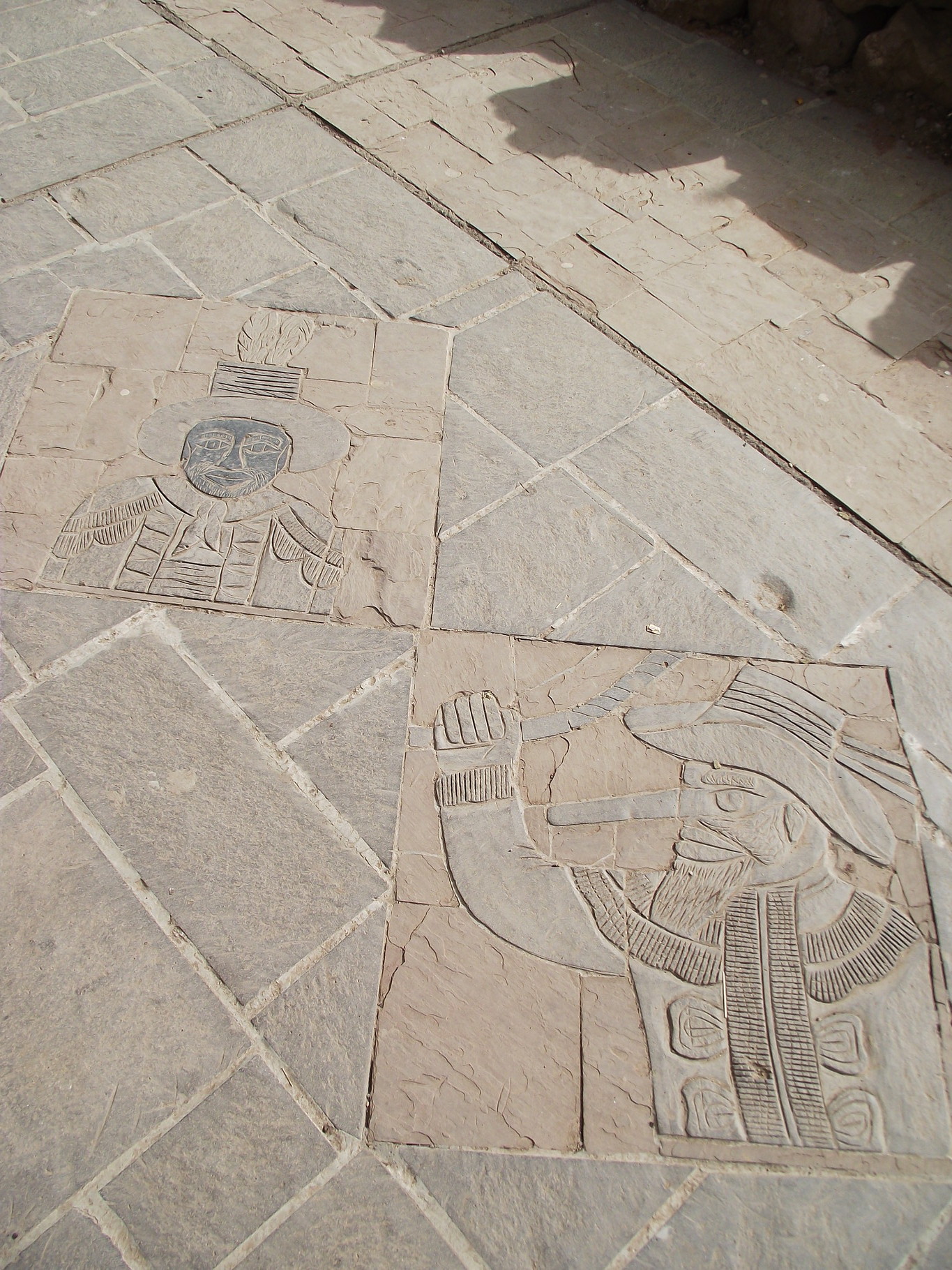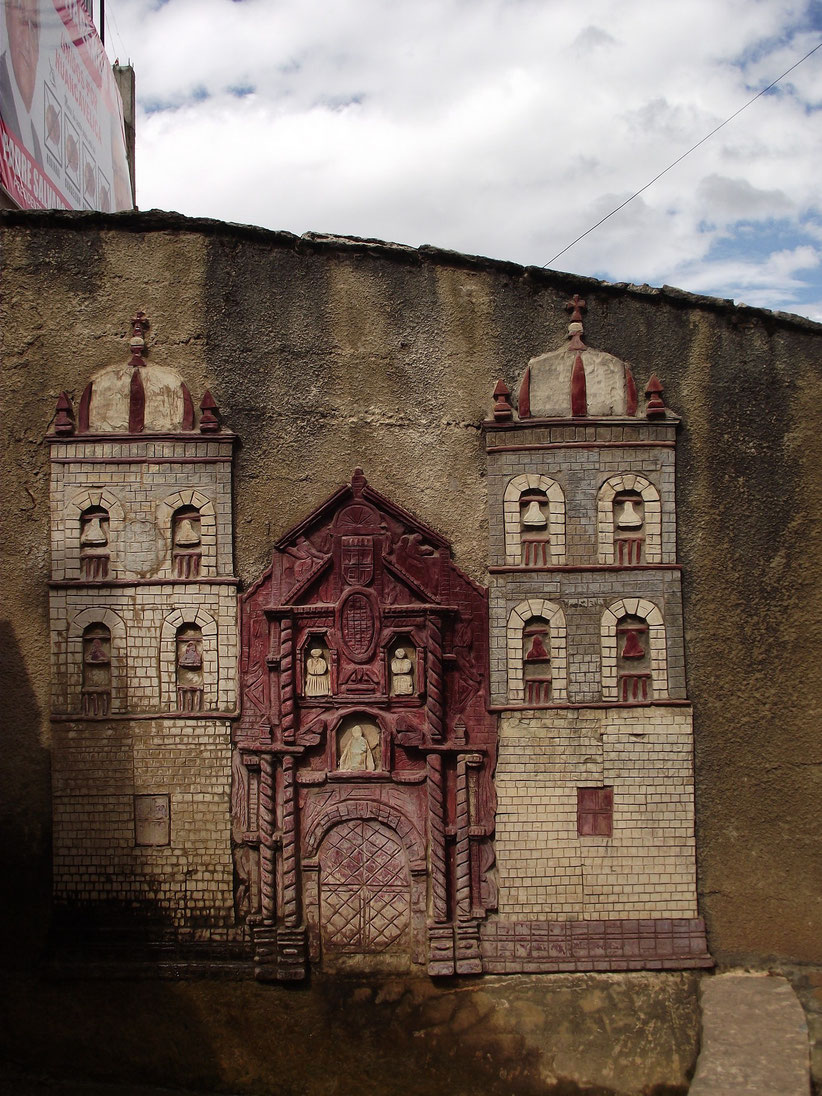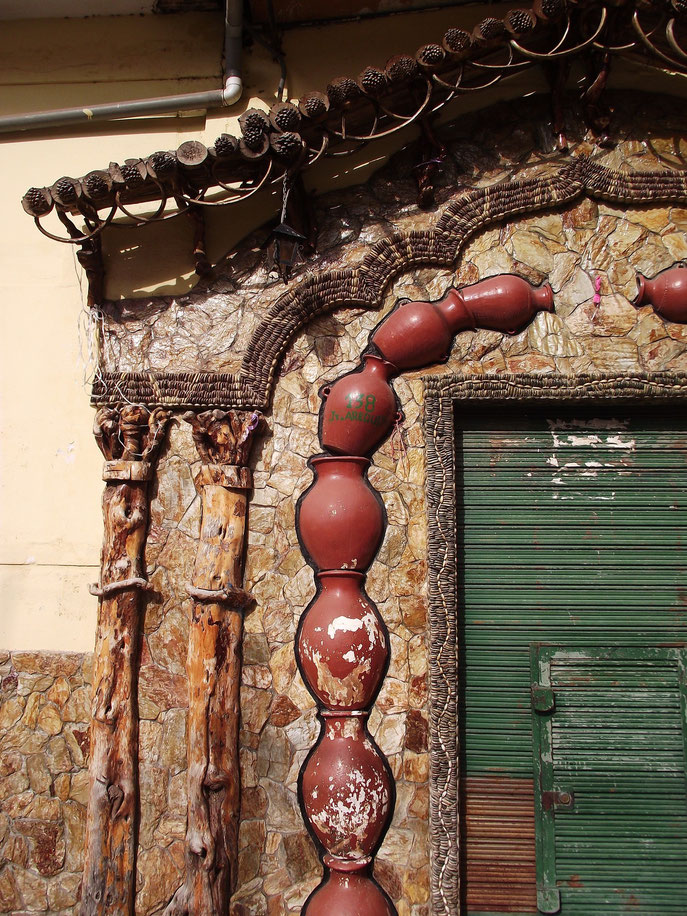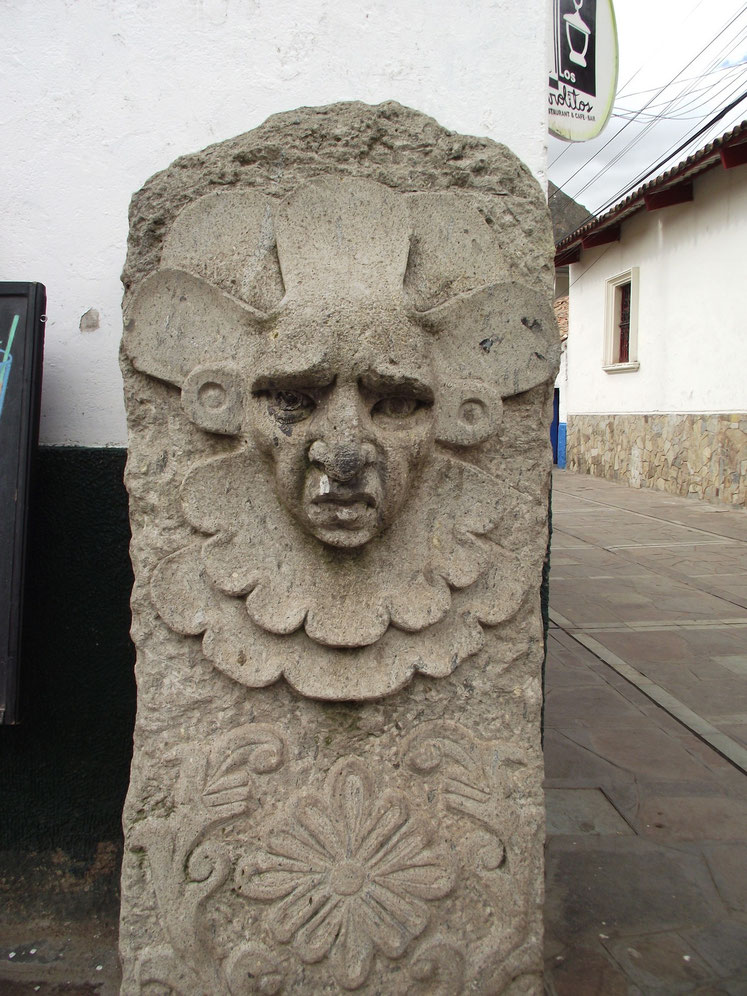 Huancavelica is 'famous' for it's thermal baths, which are open to the public for an insignificantly tiny entrance fee. By far the most attractive, with a scenic location  just outside of the city is Tres Boas. Here the setting of the pools looks much more natural than the grubby children's paddling pool appearance of the baths in the city. Although the water is a little green and not all that hot, it was the first bath I've had since May, so the whole experience was pretty fantastic.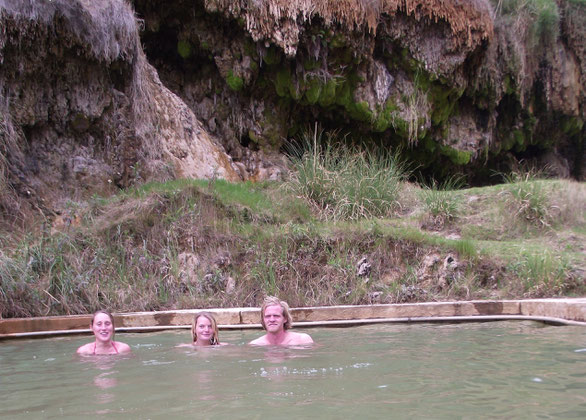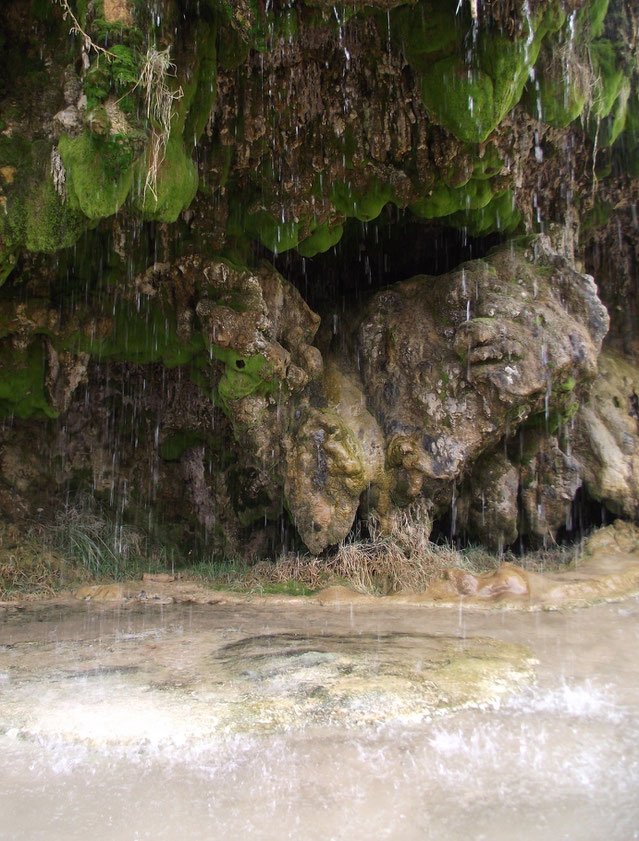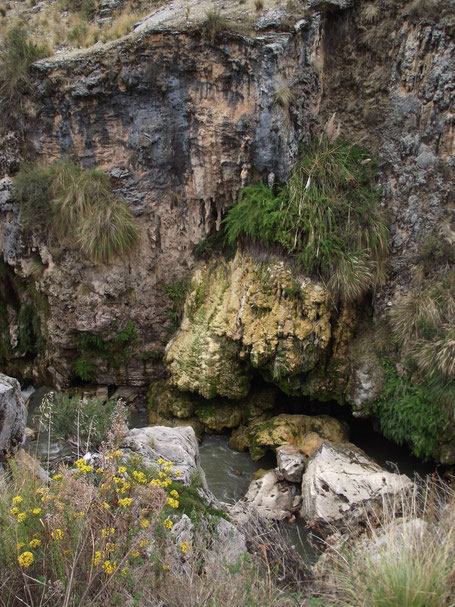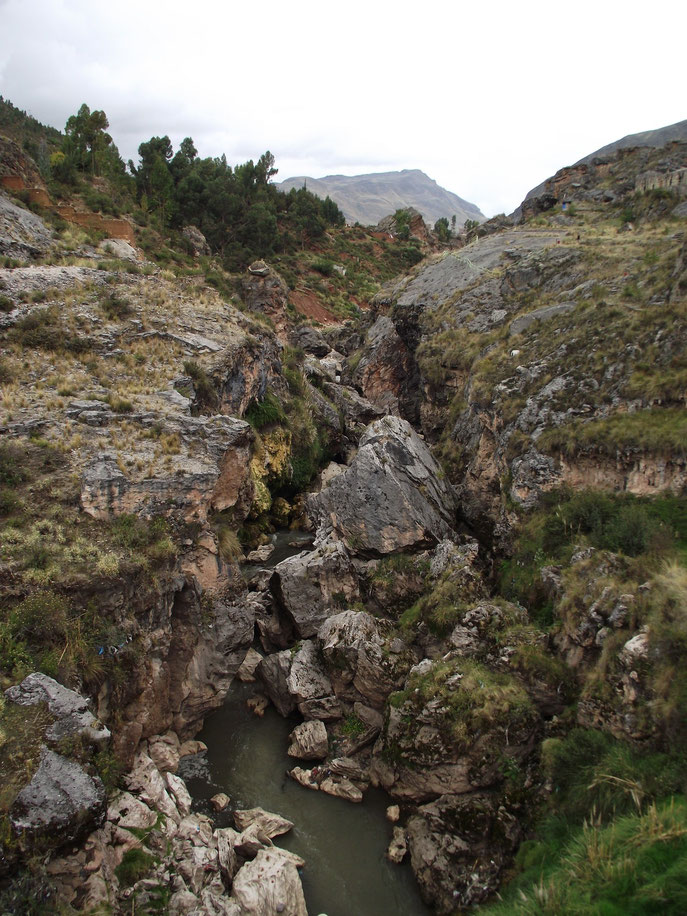 Obviously the best way to see a town surrounded by mountains is to climb one. There are infinite possibilities for this, all of which will test your lung capacity, but I was happy with our spot.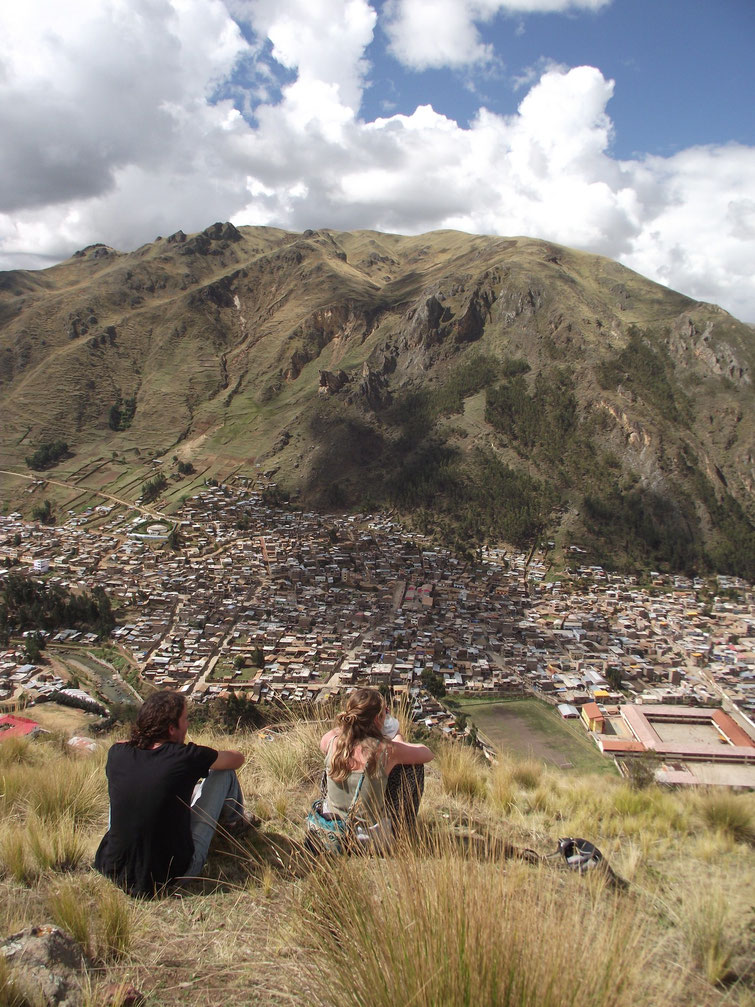 Useful Information
Transport:
The bus from Cerro de Pasco costs S20, leaves regularly and takes around 5 hours.

From Huanuco it should be S31.
The train for Huancavelica leaves from a station in the South of Huancayo and costs either S9/S13. For S13 you have a guaranteed seat and the option of ordering food. It takes about 5 hours to reach Huancavelica. There is also the possibility of a bus if you prefer.
The bus from Huancavelica to Ayacucho cost S40 and travels overnight. Expreso Molina is a reputable company with no stops (advisable as there have been some reports of robberies on non-direct services). This journey is tough as it's very difficult to sleep with sharp corners on unpaved roads all through the night. 
Accommodation:
In Huancayo we stayed in Hotel Villa Rica in the South of the city. It has little to recommend it apart from being secure and costing only S17 for a double room, S20 with a TV or S25 for your own bathroom.
In Huncavelica we stayed in the pleasant Gran Hostal La Portada which costs S25 a night for a double room with TV and shared bathroom or S17 for a similar single room.

To hear the beginnings of our adventure through Peru's central highlands see my previous posts:
Thank-you for reading! Stay tuned for the difficult journey and highlights between- Ayacucho and Cusco.