I've never had a guest post on FeatheryTravels before so this is new for me, but when Jess offered to write me a guide to Panama I thought some of you might find it useful. She seems as genuine and down to earth as I try to be here and I think her advice will be invaluable for anyone heading that direction "on a shoestring" in the future...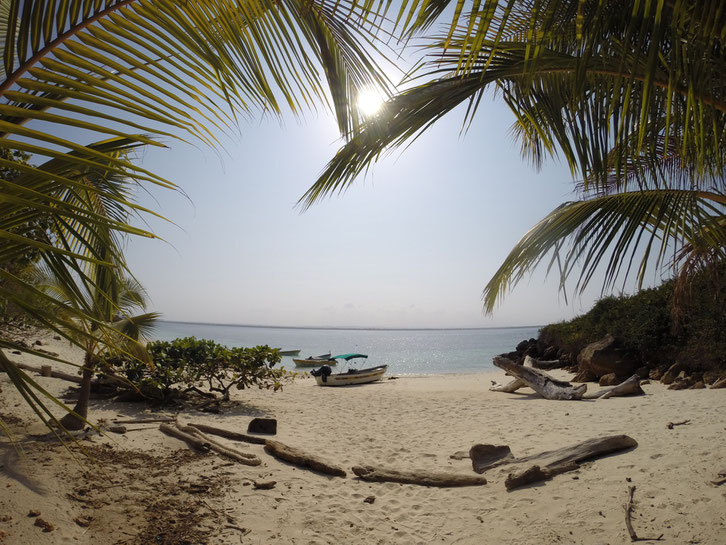 Panama is well known for its canal, beaches and tropical climate, but there's more to the country than that! The landscapes are beautiful and offer plenty of opportunity to participate in activities like rock climbing or rafting, but head to Panama City and you'll find yourself in a bustling metropolis where you can explore the country's Spanish roots as well as dance the night away.
It's a complex country, and its beauty and history should put it high on your bucket list, but unfortunately, I and many other travelers have found that it's not as cheap to travel Panama as it is to travel around other countries in Central or South America. Having come to Panama from Nicaragua, I was a bit dismayed to find myself spending on average three times as much for a similar style of travel, but that said, it was definitely all worth it!
To get you started with planning, here's an idea of the costs involved:
Flights
You can get remarkably cheap flights from the US to Panama if you shop around, and especially if you use a VPN! A Virtual Private Network (VPN) will allow you to change where your computer appears to be located by changing the IP address that's sent to the site. Often, you can find cheaper fares flying to a country if you appear to already be located there. That is, if you set your IP address to read from Panama, you might find cheaper flights than if you set it to show your normal US IP address. It's worth playing around with. Still, you should probably budget at least about $500-1,000 for your flight.
[Jess is from the US, but you can try the same tip wherever you're based]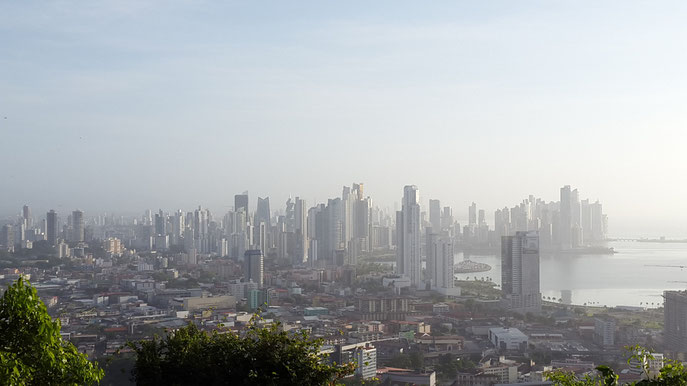 Accommodation
Accommodation in Panama can be found at a variety of price levels. If you're comfortable with it, couch surfing or work-for-rent programs (eg. WWOOF*) could get you free accommodation with a local. There are some really great opportunities to get immersed in the culture through these programs, and I loved my time WWOOFing in the morning (I helped paint a house!) and heading to the beach for warm, lazy afternoons. 
In the cities, I stuck to hostels, which start around $12 per night for a dorm room. A lot of hostels are starting to offer private rooms for a fraction of the cost of hotel rooms, so that's another thing to keep in mind if you're looking to stick to a tight budget and you aren't comfortable staying in dorms. On the other end of the spectrum, there are guesthouses and hotels. These of course offer a range of services - from breakfast to tour guide services and more - but you should be able to find something you like that fits into your budget.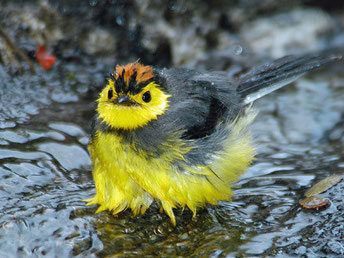 One of the things I loved about Panama was the abundance of eco-friendly places to stay - and they were a lot cheaper in Panama than they are in, say, Europe! There are so many unique places built right into the natural landscapes. Los Quetzales, an ecolodge set in the middle of a rainforest, is one of the coolest places I've stayed in to date; at night, the sounds of the rainforest were absolutely unreal, but that's only one of the many options.
*World Wide Opportunities on Organic Farms
These 4 images are from www.losquetzales.com
Visas
If you're from the US, Australia, Canada and many EU countries, you won't likely need a visa to visit Panama for up to 180 days, which can drastically cut down your total adventure costs. That said, no matter where you're from, you will still probably be asked to show proof that you'll be exiting the country within that 180 days and may also be asked to show proof of funds in excess of $500 in financial solvency. How strict or lenient they are about this kind of depends on which immigration agent you have, but I booked a cheap flight to Costa Rica just to be on the safe side, figuring that even if I decided cancel it (buses are cheaper, but you generally can't buy tickets online, especially not for six months in the future!), it wouldn't be too much of a loss. 
[See this post from Along Dusty Roads on how to create "proof" of onward travel if you're comfortable with cheating the system]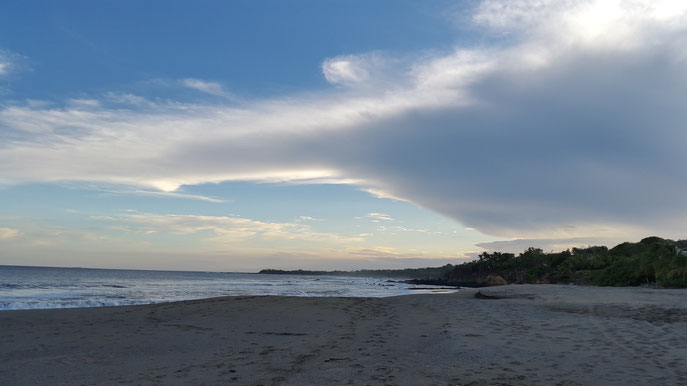 Currency 
If you're coming from the United States, you've got it easy; businesses and individuals in Panama will actually accept your US dollars without your needing to exchange them. Although Panama mints its own coins for coinage, US currency is generally usable in both countries, and one US dollar is exactly equal to one Panamanian Balboa, though they're referred to differently. 
General Costs
Again, be aware that some costs in Panama can be higher than other places in Central or South America, and this is nearly always the case when items need to be imported. Restaurants in the cities will often set you back about $10 or more per person, and going out for coffee or evening drinks can get expensive as well. What you will save on are things like transportation, with a one-way ticket costing about $0.25 or a monthly pass costing just over $20. If you keep your eyes peeled and go where the locals go, you can find deals like meals at the fondas, where a plate of rice, beans and meat will cost you half the price of anywhere else. I also saved money by buying fresh food at the markets and cooking it in the hostel kitchens and doing other basic travel hacks.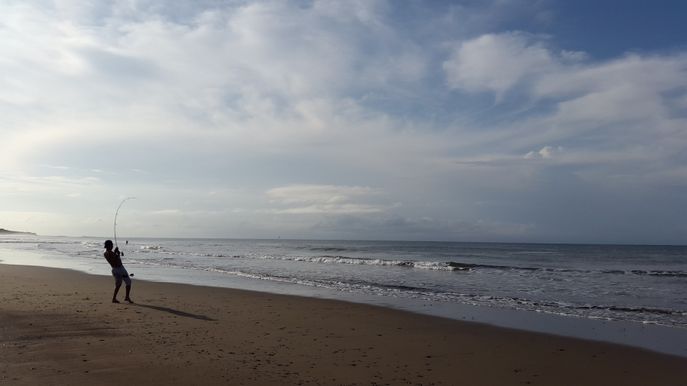 Activities
One of the main activities in Panama is to visit bustling Panama City, where you'll find everything from historic Panama Viejo (Old Panama, originally founded in the early sixteenth century) to the Panama Canal (built in the early twentieth century) and everything between. The country borders both the Caribbean Sea and the North Pacific, so there are plenty of beaches to explore as well, for swimming, snorkeling and scuba diving. Make sure to explore the countryside too, whether it's visiting native tribes, trying exotic coffee or exploring the rainforest! Activities run the gamut from free to expensive, but whatever your interests are, you should be able to find something perfect for you.
Although Panama gets a bit of a reputation for being an expensive place to travel to, especially in comparison with its neighboring countries, you definitely shouldn't let the potential cost deter you. There's a lot to explore, and it's definitely possible to do Panama on a budget as long as you're realistic about the costs ahead of time. I loved my time there, and you definitely will as well!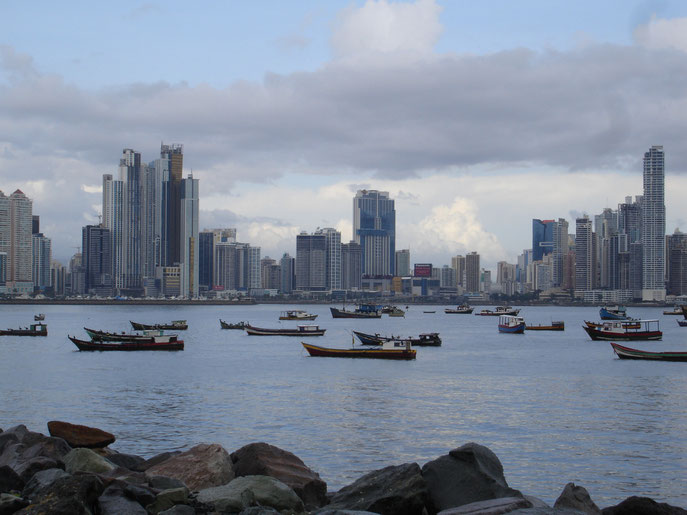 About the Author: Jess Signet is an avid traveler and enjoys writing about her adventures. Knowing there's more to the world than the bubble she lives in makes her want to travel even further. Traveling is her drug, and she's addicted. (Please, no intervention!)

      -You can find her on twitter.
 -------------------------------------------------------------------------------------------------
Photos thanks to Shelly from SellAllYourStuff.com 
      -You can find her on twitter or facebook.
--------------------------------------------------------------------------------------------------
*None of the links above are sponsored in any way. Jess chose them herself to help you out and I've certainly learn't something from them too.
If you want to know more about Latin America, try some of my previous posts.