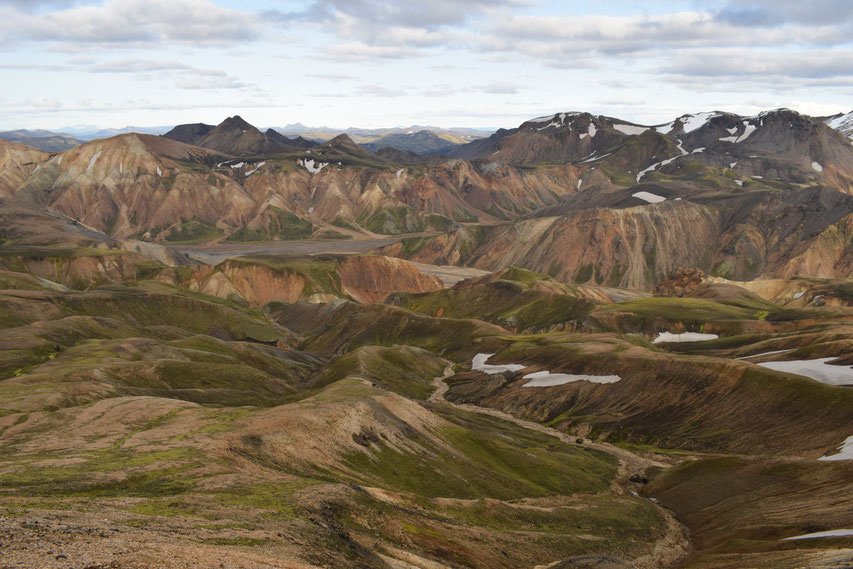 Skalli is a marked, 15km day hike from Landmannalaugar. The peak is around 1027m, but the path skirts around it on the southern side. Landmannalaugar is at 550m, so the elevation gain is probably something around 460m. Depending on your fitness, pace and ability, you should allow between six and eight hours to complete the loop. 
Unless you have a GPS devise (with the route saved into it), it is only advisable to attempt this hike in good weather and later in season — towards the end of July, August and early September — once most of the snow has melted [and you can see the stick markers]. The wardens in the information center can advise you whether conditions are suitable on any given day, so you should always talk to them before you set out. Don't be disappointed if it is not possible for you to do this hike as there are many other amazing day hikes around Landmannalaugar which are less weather dependant. 
Please note the the majority of these photos were taken on two incredible days of sunshine. You would be very lucky to experience such weather on a short trip to Landmannalaugar, but it is definitely worth checking the forecast before you arrive and planning your trip around it.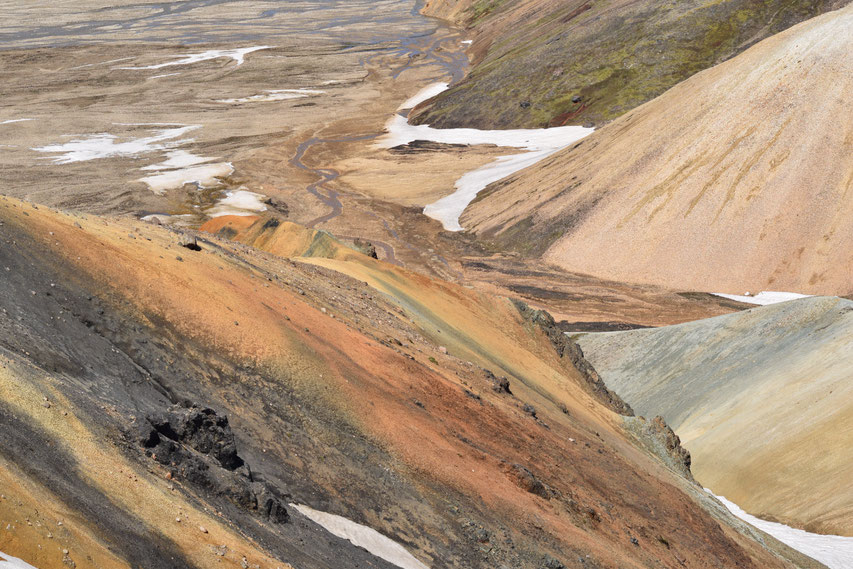 I have organised this post for you to imagine walking the route clockwise. There is no practical reason I can think of to go one way or another, but I like to start this way as I prefer the first third of the walk and will not be too disappointed if the weather changes and I need to go back the same way I have already walked.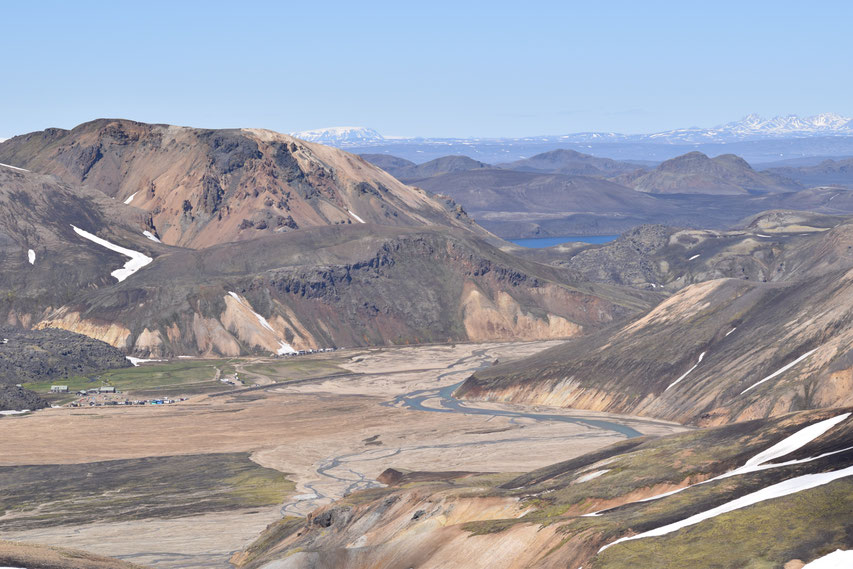 I don't understand why people don't get more excited by Barmur; I think it's the most beautiful mountain in the area. You don't even need to leave Landmannalaugar campsite to see it, but the beginning of the path to Skalli gives a great view further south.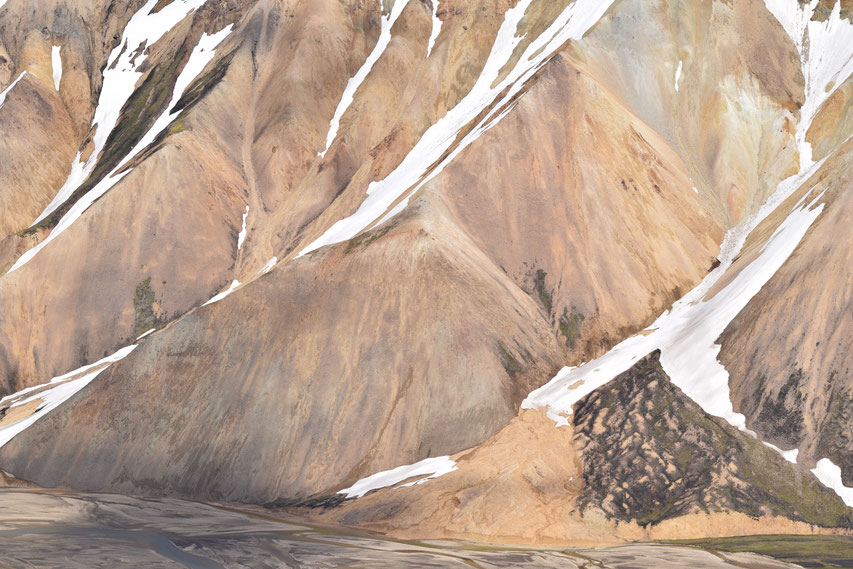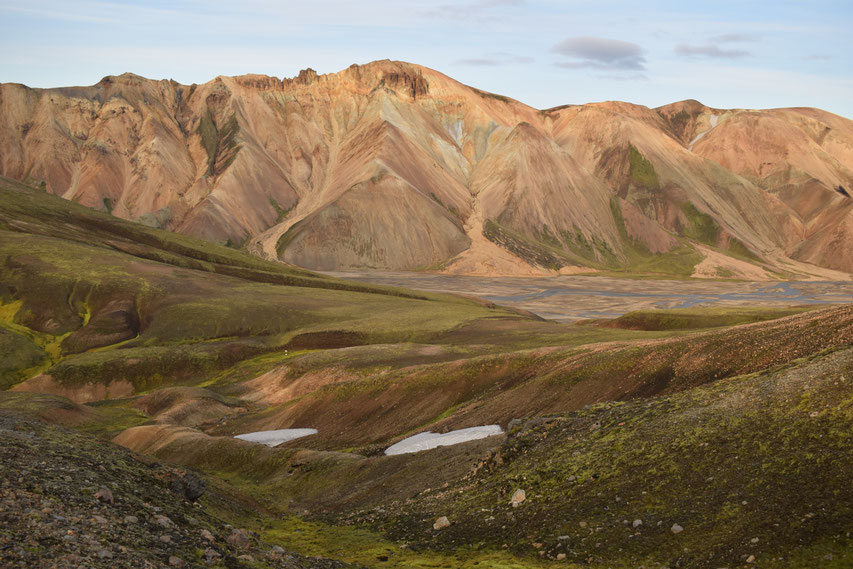 You are more likely to see the florescent moss lindaskart (spring jewellery) on this path than on many of the shorter hikes around Landmannalaugar...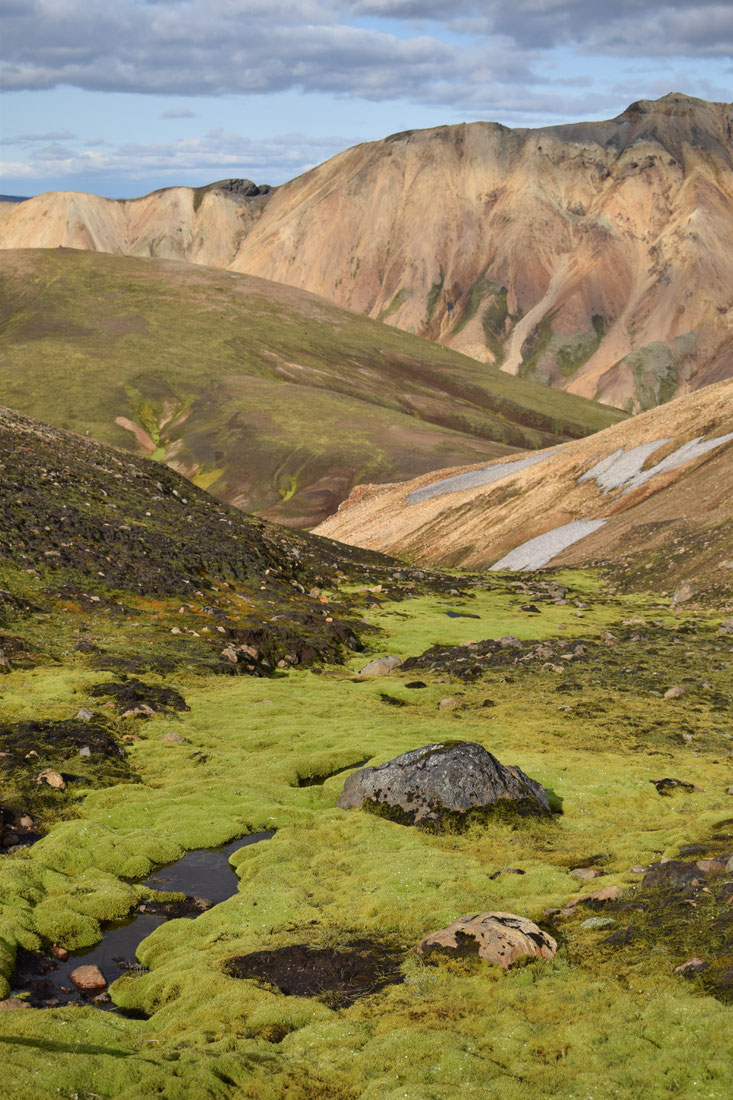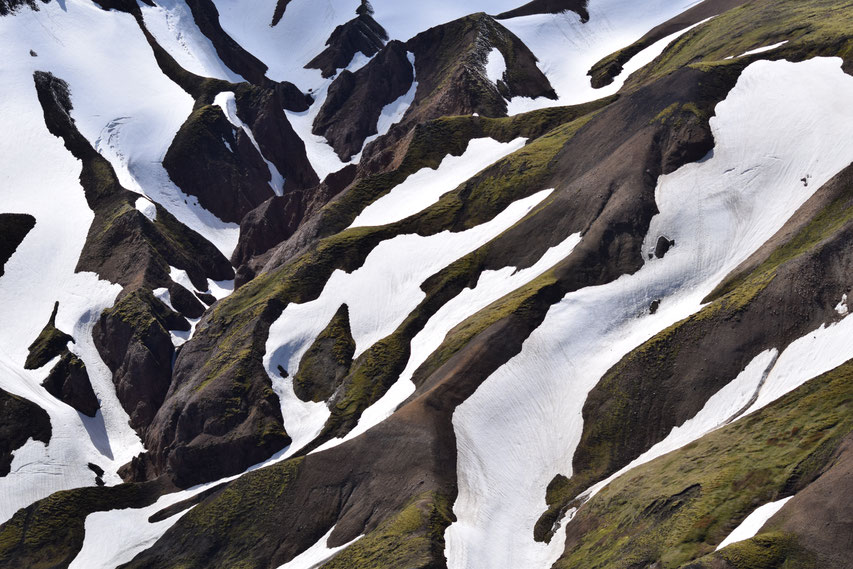 I took the following photos of Skalli (the mountain itself) in late June this year — you can see how the limited foot traffic has cut a path into the snow. It is not uncommon for fresh snow to fall at this altitude until early July or a warm day to melt the existing tracks; in these cases you will need to rely upon a GPS or good navigation skills (on a clear day).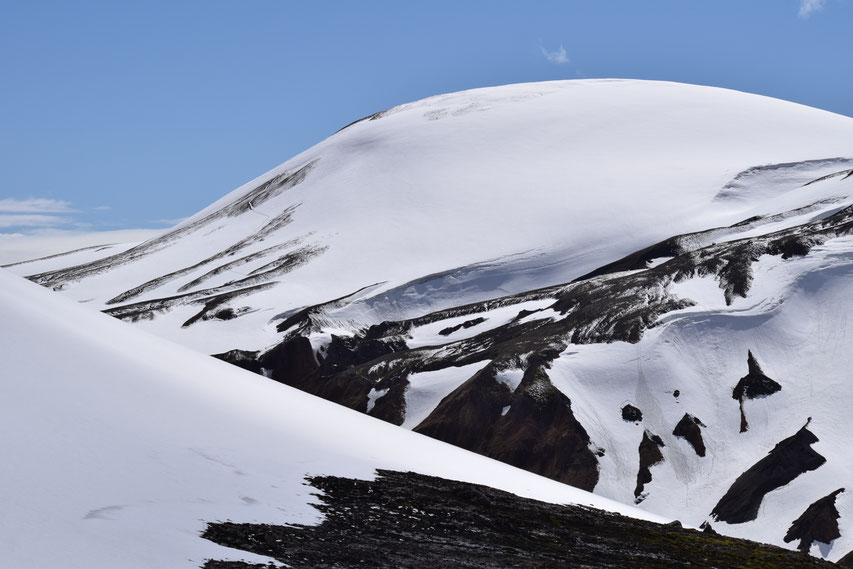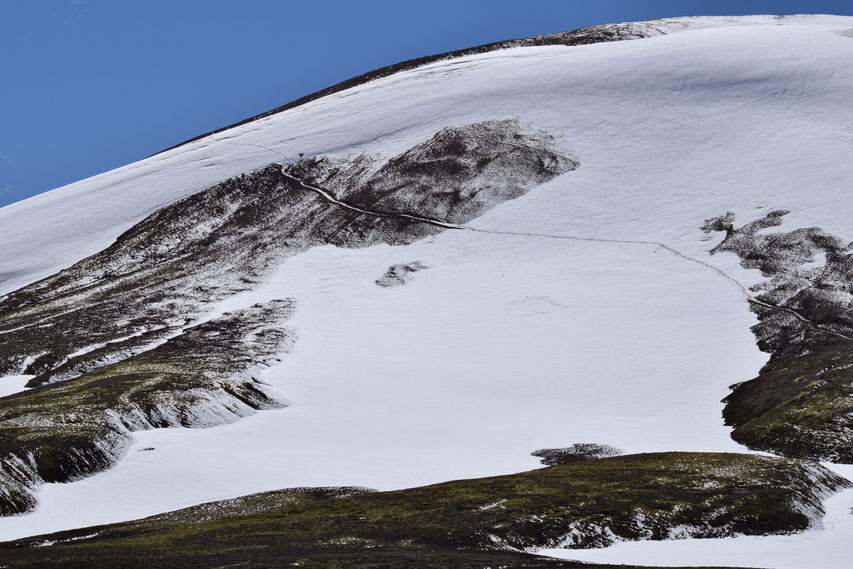 The photos below give an impression of the difference in snow-line over the season.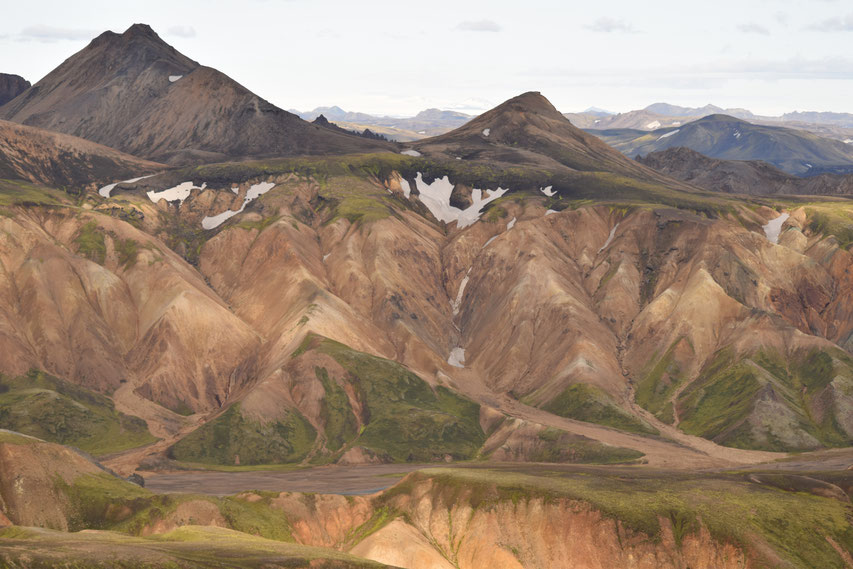 The trickiest part of the hike is usually skirting around Skalli itself. In icy/snowy conditions, the angle can feel quite steep and you must kick your feet in to make places to step. Later in the season this is not a problem at all and the path is quite easy.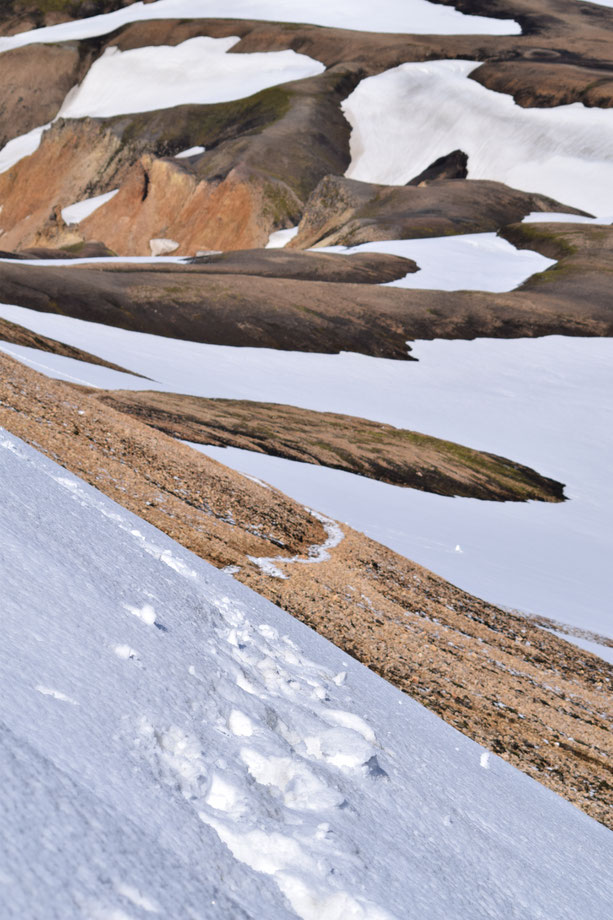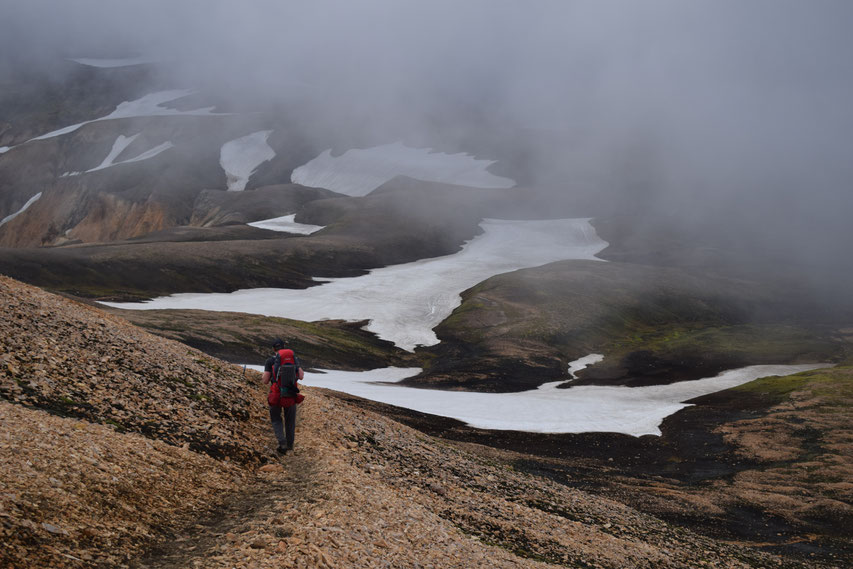 Coming around Skalli, you will get great views of Torfajökull glacier on a clear day.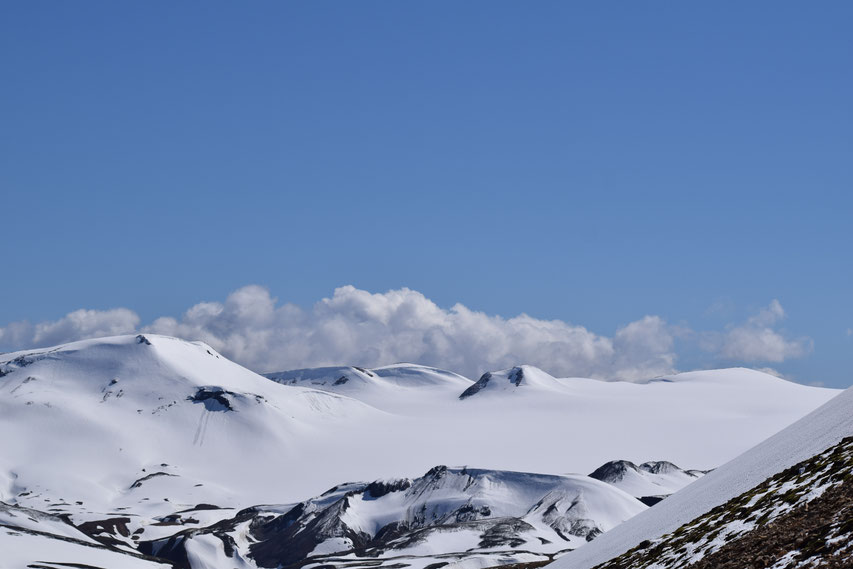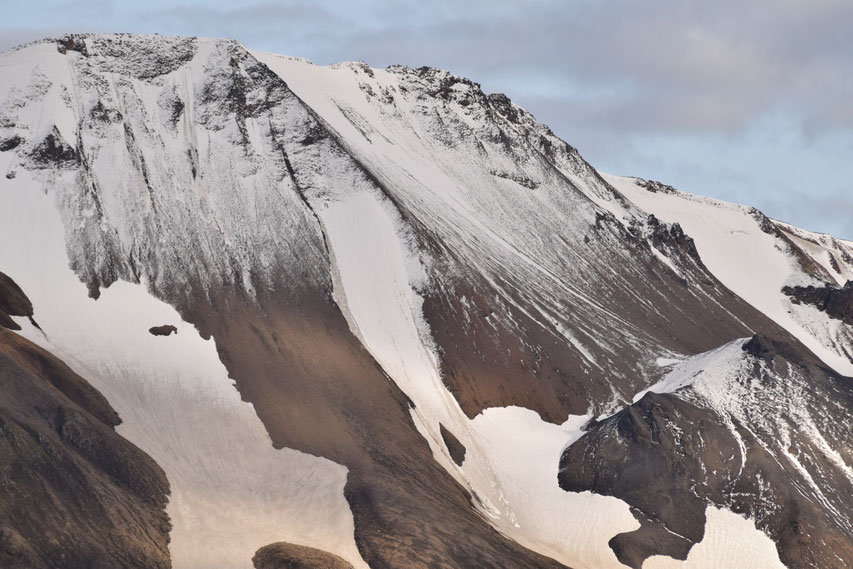 Once you have passed Skalli, the path runs west overlooking Jökulgilsbotn (the beginnings of Jökulgil – the valley that runs all the way to Landmannalaugar). You will then come down to a long plateau, which eventually leads back to the Laugavegur path.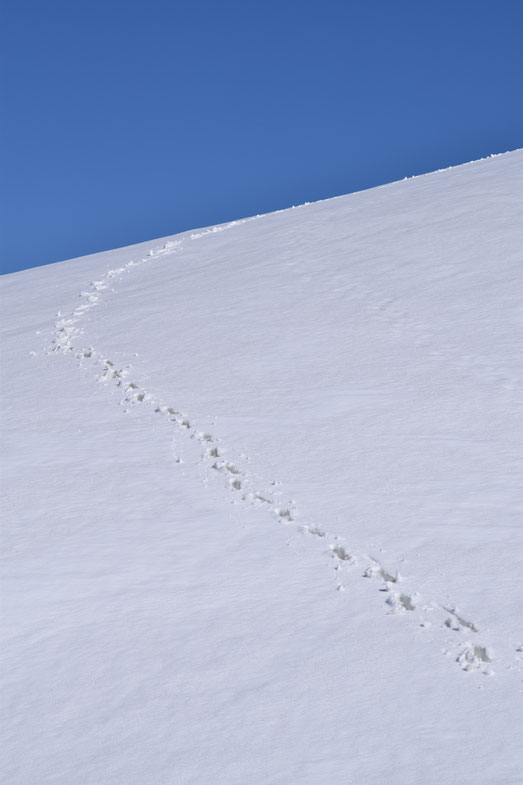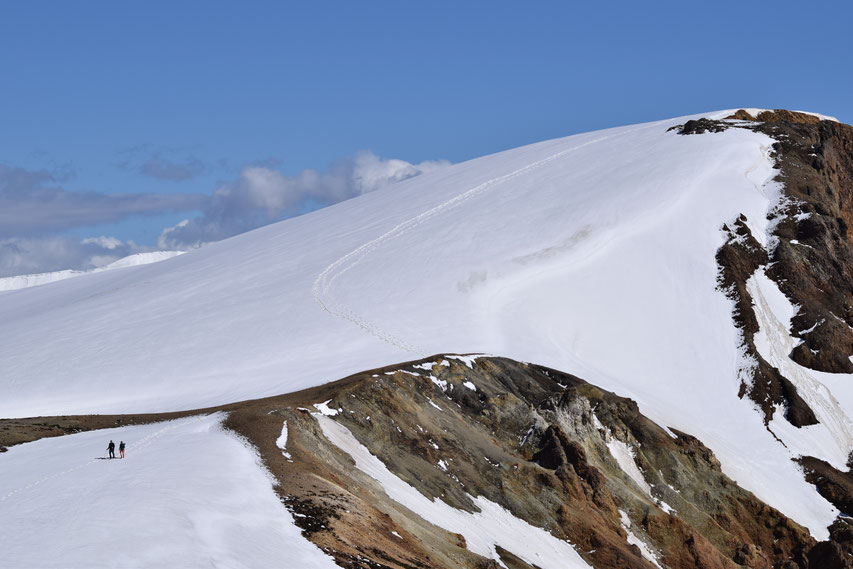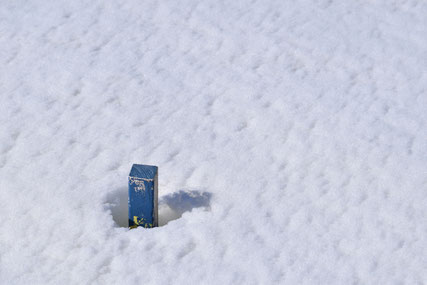 Even on this brilliantly sunny day near the end of June, I was pleased to have a GPS with me. It was not possible to follow markers on large portions of the trail and although I had hiked this loop several times before, the path from Skalli back to the Laugavegur trail is counter-intuitive. You see Bláhnúkur to your right (north) and imagine that you must go towards it, but the actual route carries on much further west.
This section of the hike is flat and can feel like quite a slog when there is still a lot of snow or the ground is very wet.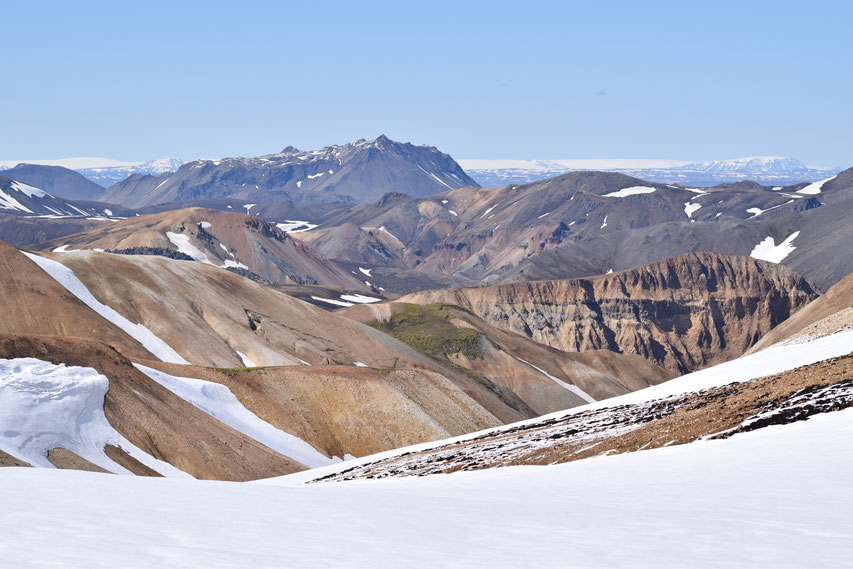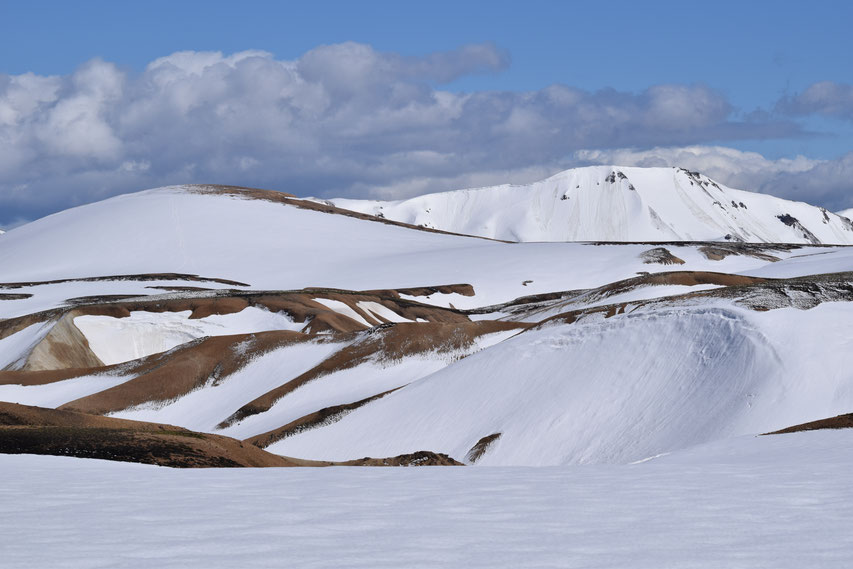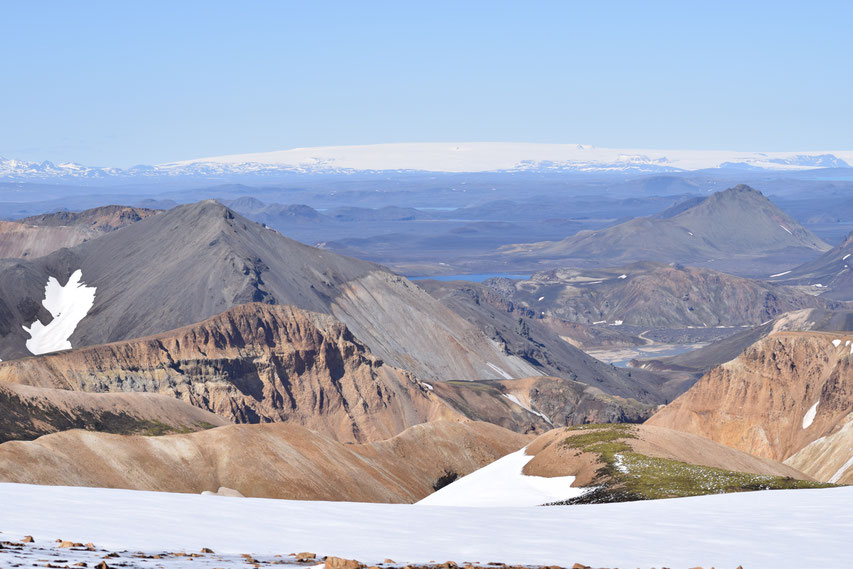 The final third of the Skalli hike follows one of the more dramatic sections of the Laugavegur. You will see plenty of geothermal activity, steam vents, colourful rhyolite mountains and finally shiny black obsidian in the lava field just south of Landmannalaugar.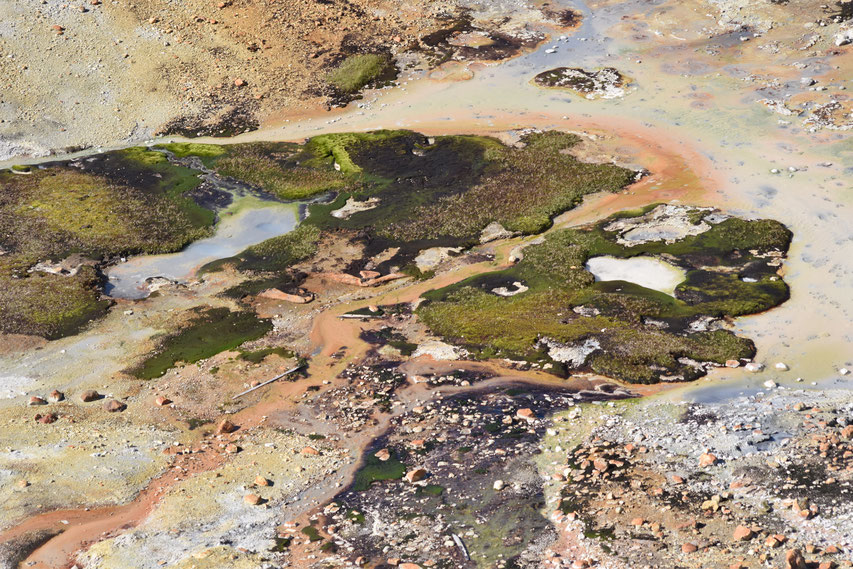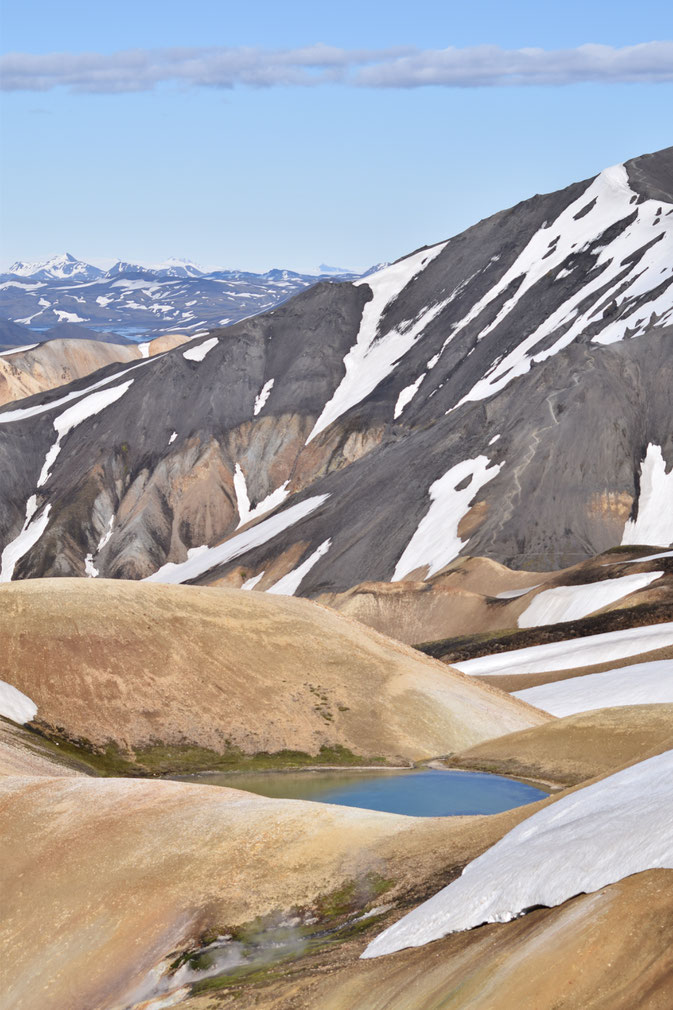 Clothing:
You should bring these things to Landmannalaugar and carry them with you if you are too warm to wear them. The weather can change quickly.
Walking boots and comfortable socks. 
Waterproof jacket AND trousers. 
Layered clothing on top including a base layer, jumper/fleece and windproof outer shell.
Trousers you feel comfortable in - hiking trousers are obviously best and jeans are not recommended as they become very cold and heavy when wet. Wear long thermal underwear if you are often feeling cold in Iceland/when hiking, late in the season (the end of August/September) or if you just prefer to. 
Hat, gloves and scarf/buff. 
Other things to bring:
A small backpack
A water bottle of some sort (you can refill it at Landmannalaugar and again in a small stream along they way (once most of the snow has melted). I would carry at least one liter.
Lunch and a snack. 
A dry-bag or plastic bag to keep your things dry if it rains.
A map of some sort (visit the Information Office at Landmannalaugar).
A GPS device (loaded with the route) will allow you to walk the route earlier in the season or in less clear weather.