Usually when I see signs outside a hostel stating it to be my 'Home Away From Home' or similar cliques, the sceptical voice in my head replies with something sarcastic.
Thankfully this time I was proved entirely wrong!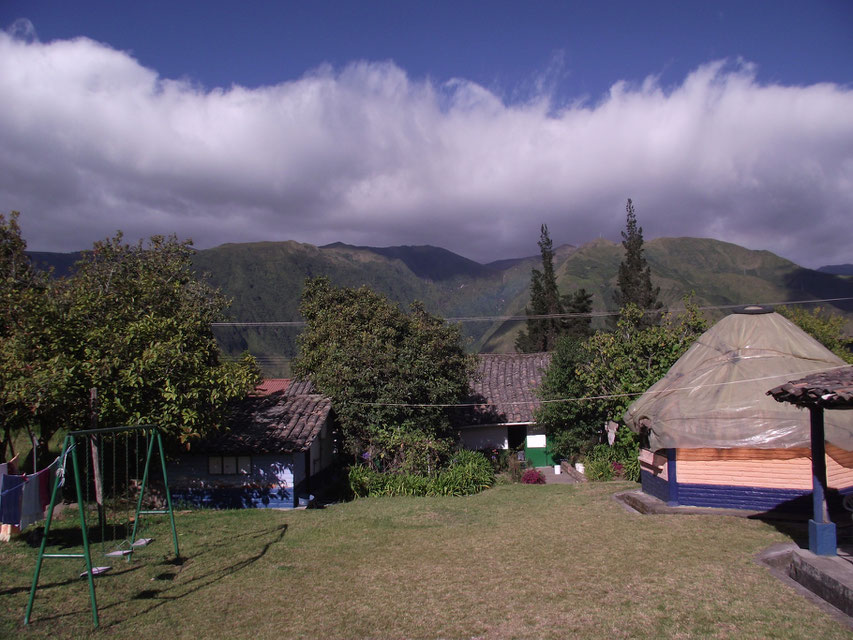 As I've mentioned before, Aida and her family have treated us as good friends from the time we arrived. With three generations of the family, ranging from eight to seventy-seven, four crazy little dogs and a spoiled cat welcoming you into their home, it's natrual to feel like you belong. In addition to a comfortable environment and the best food we've eaten since the beginning of our travels, before we knew it our two night stay had turned into a month.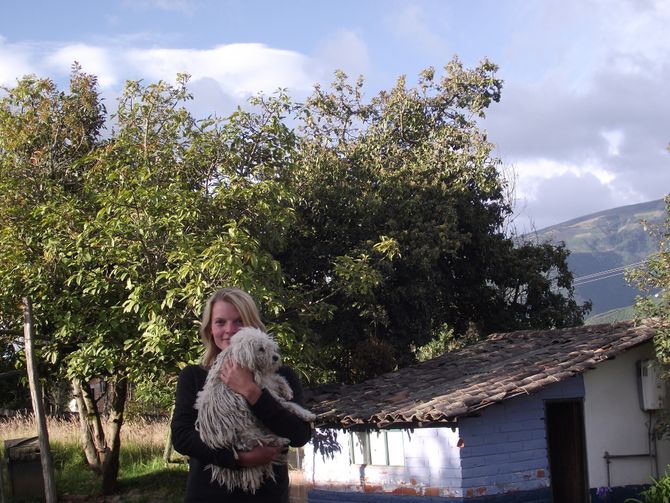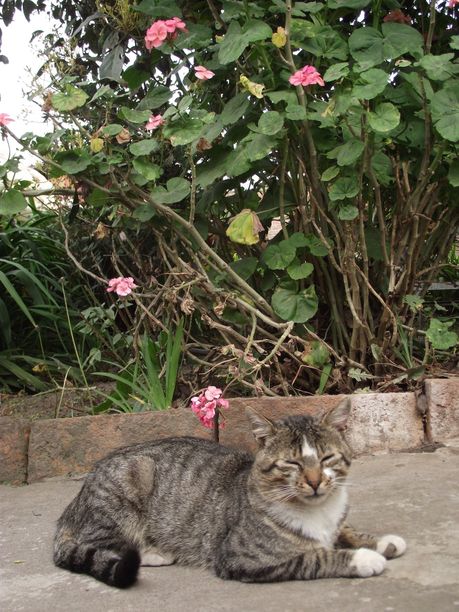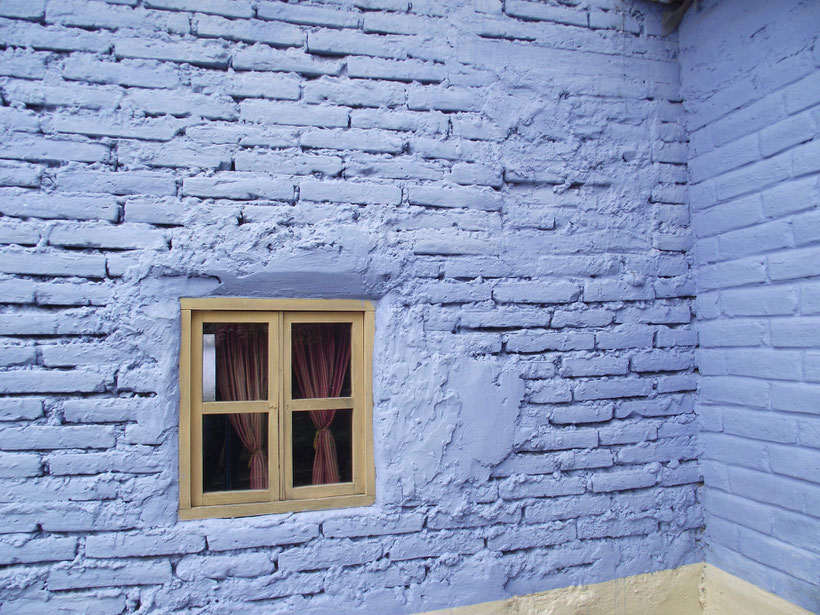 For $4 a meal (around £2.50), Aida makes delicious breakfasts and dinners. In the morning it's usual to have pancakes and freshly homemade jam (raspberry, blackberry or even banana ), bread, coffee and sometimes even yogurt and fruit too. The menu changes every day as she often cooks with produce from the garden, but for dinner there will always be a soup with bread followed by a delicious and filling main meal. Since we've been staying, we've been given everything from lentil and green banana soup to home-made burgers, rice, fried plantain and salad. Nearly everything is made by hand including various fruit juices, the tasty ahi (spicy, chilli salsa) we get with most meals and even freshly fried maize toastadas as a snack throughout the day. There's always an excess of avocados from the two trees in the garden which, coming from England where they cost £1 each, is pretty exciting too.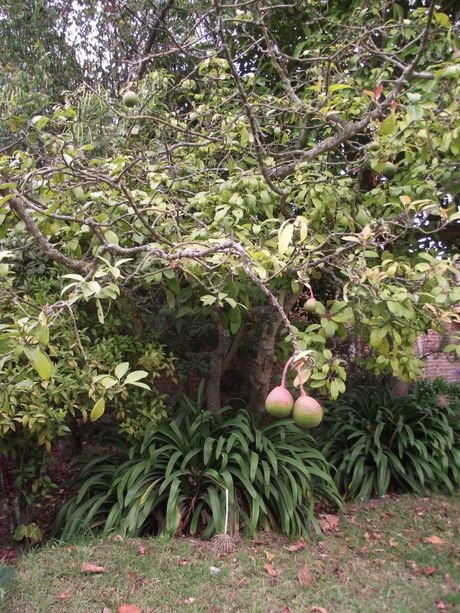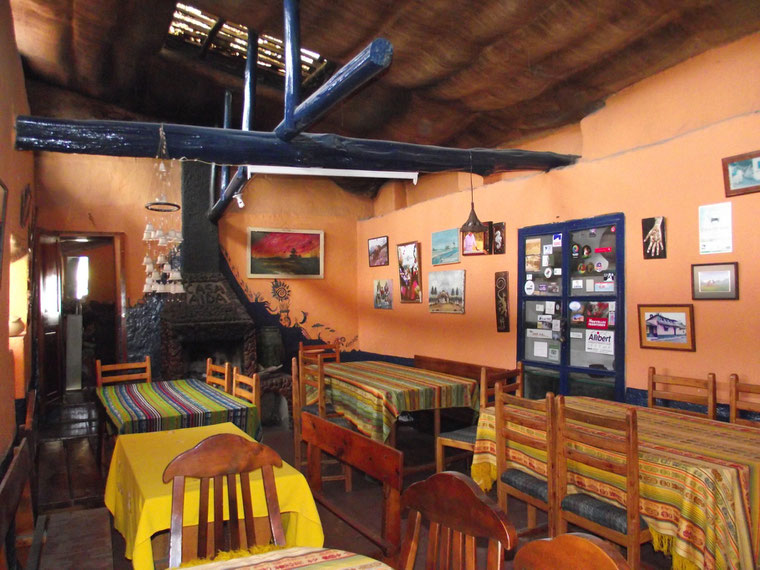 The interior of Casa Aida is colourful and tastefully decorated, but my favourite place is the garden where there is plenty of space for both families and independent travellers to relax without getting under each-others feet...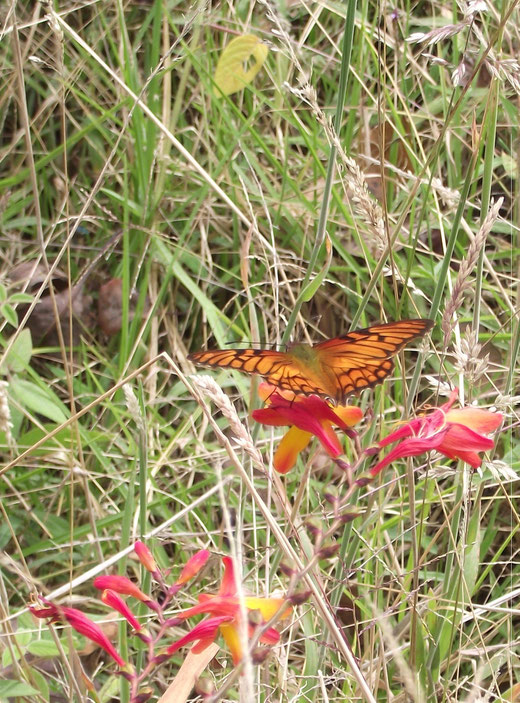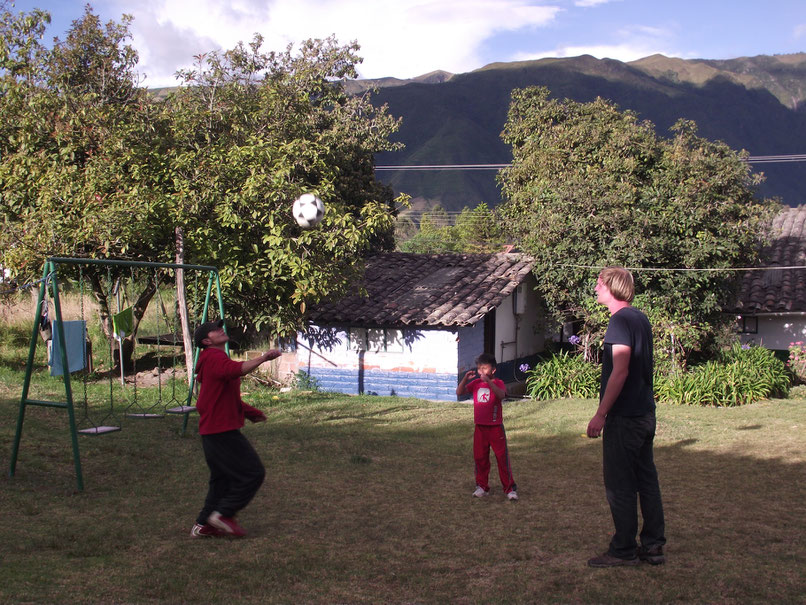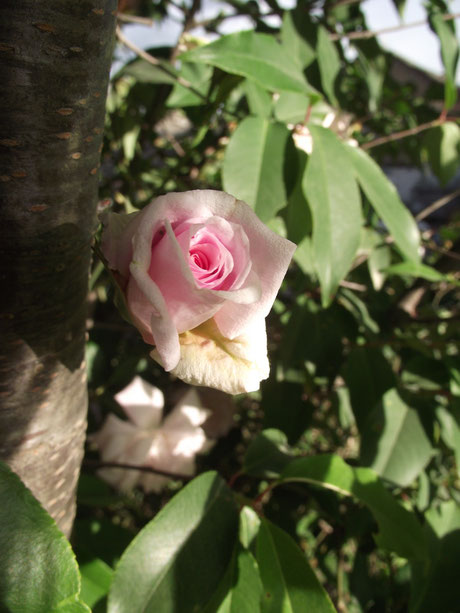 I think I've probably made it quite clear that I would recommend this hostel to anyone of any age.* Aida and her family will made you feel at home and your stomach will thank you.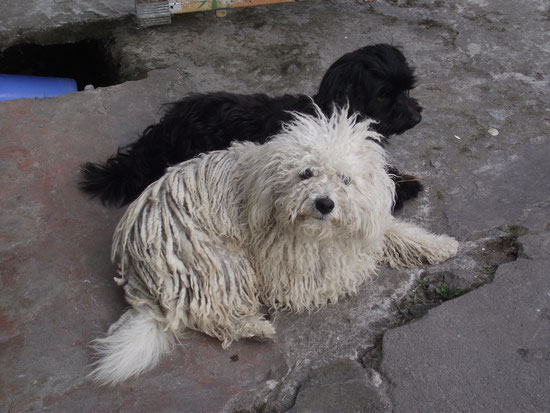 *...unless you hate dogs!
Practical Information:
To get to La Esperanza, you must probably first pass through Ibarra. There are regular buses to Ibarra from Quito's Carcelen terminal (in the North of the city), Otavalo or if you are coming from the North, Atacames or Tulcan (and the border with Colombia). From Ibarra there are a multitude of buses coming from the main terminal and also the small station near Park German Grivalja. All will have La Esperanza written on the front, but ask the driver for La Esperanza City. Don't get off until you have gone up into the mountains a little and get to a large concrete square on your right. If you are worried simply ask the driver for Casa Aida and he will probably tell you when to get off. The bus cost 25c, but don't worry about paying until you get off. From the square walk down hill (to your left) until you get to a newly painted terracotta and blue house. From here Aida and her family will look after you.

Once you're there, Casa Aida it is a perfect base for exploring the nearby Andes, volcanoes, hot springs and waterfalls. If you would like a guide to help you up the volcano Imbabura then Jose has been walking in the area all his life and offers the best prices around. 
Prices:
Camping- $4
Bed in a private room- $8
Breakfast- $4 (Aida will prepare this for you especially at whatever time you like. For people climbing the volcano she will get up as early as 5.30am!)
Dinner- $4
Use of the kitchen if you are too poor to pay for her lovely food- $1 per day

Phone number: 2660221
(As there is space for a whopping seventy people, it probably isn't necessary to book ahead unless you are a large group.)