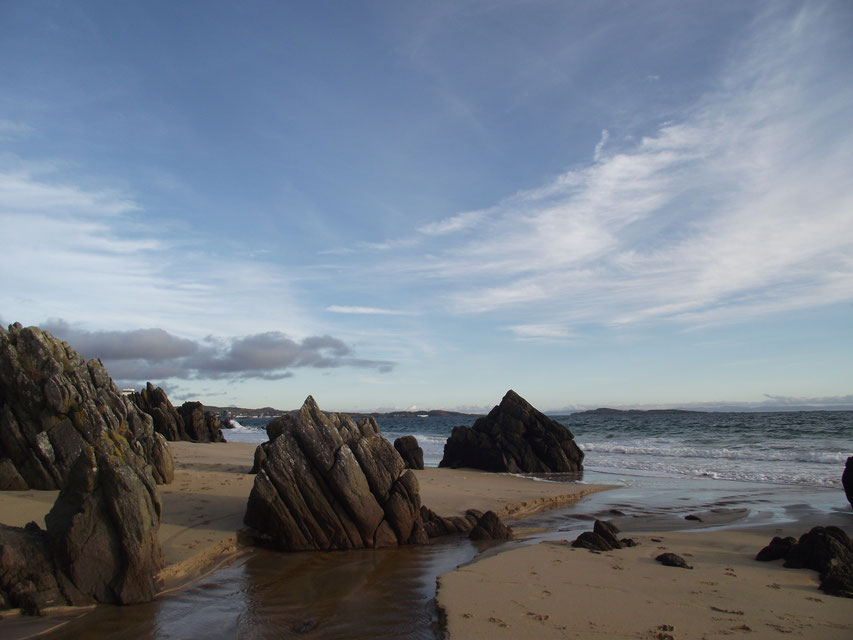 Dan and I have spent the last two Christmases far away. Firstly in Australia back in 2013 and then somewhere in a Bolivian forest last year. This year we made the journey up to Scotland, narrowly dodged the UK's December storms and squeezed onto one of the few remaining ferries that made the crossing to the island.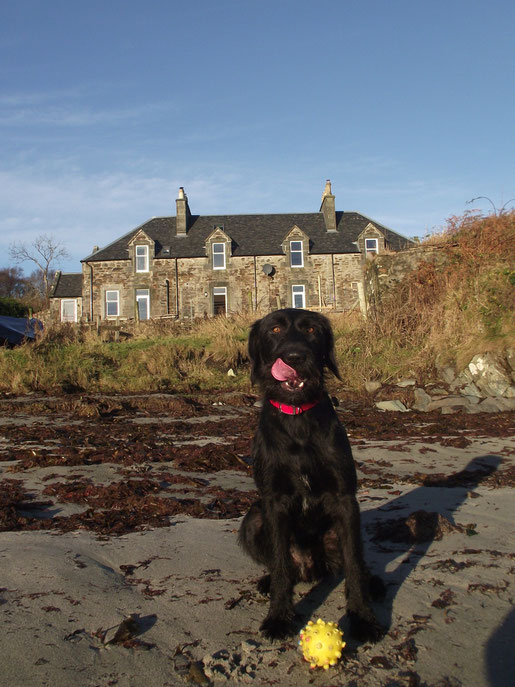 Thankfully my family's home has changed from the frigid shell of fungus and missing windows it was when we lived there two years ago, to something comparatively luxurious inside. With a new roof of reclaimed West Highland slate, multiple functioning bathrooms and even a miniature art studio, their new life is now remarkably comfortable. It's no longer necessary to boil kettles and fill up a shower bag to scrub off the dust and the house is so well insulated that we could exchange our triple layered jumpers to sit in front of the wood burner in a t-shirt some evenings.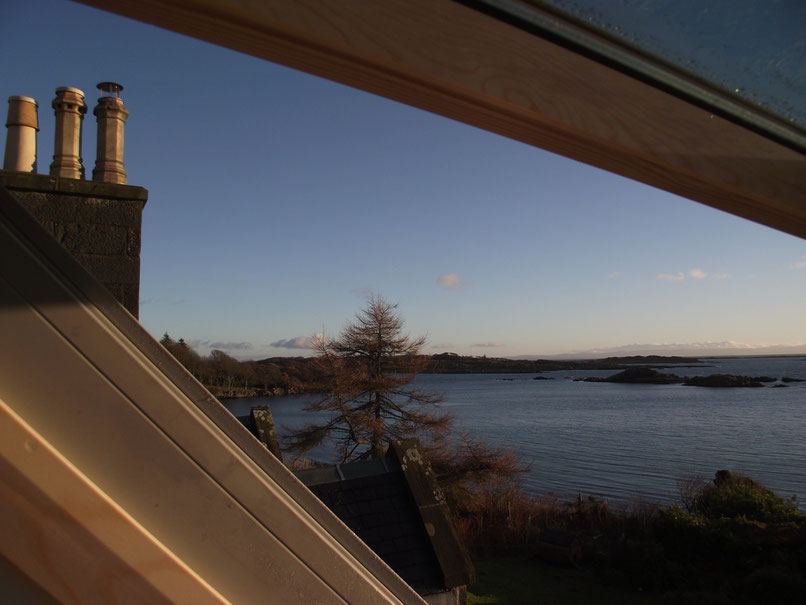 (this is the view from the attic)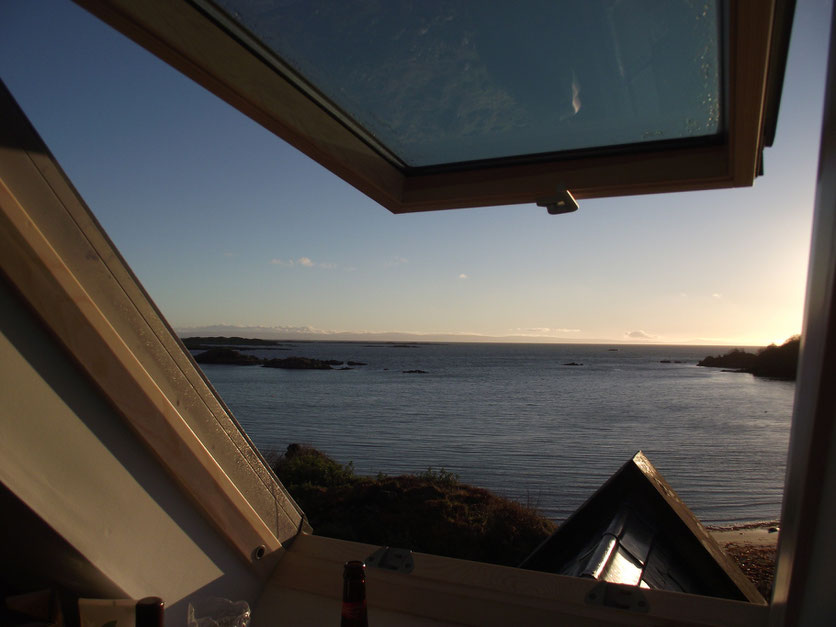 We trundled about in their van, to the beach or maybe eat sausage rolls at Topsy's house, waiting for gaps in the deluge to go outside. The spells of sunshine don't last long at this time of year, but the relief when they come makes them all the more wonderful.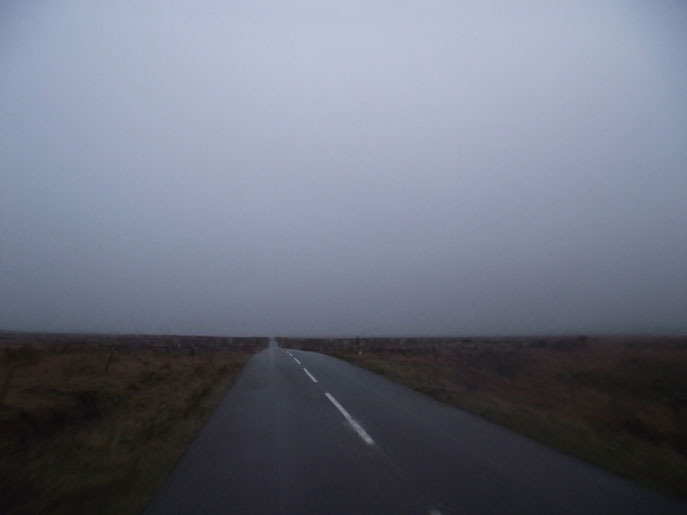 This is Singing Sands which is better for sunbathing in July, but also home to wild goats, birds and otters which you'll be more likely to see if you're the only people on the beach. You probably have a better chance without the dogs...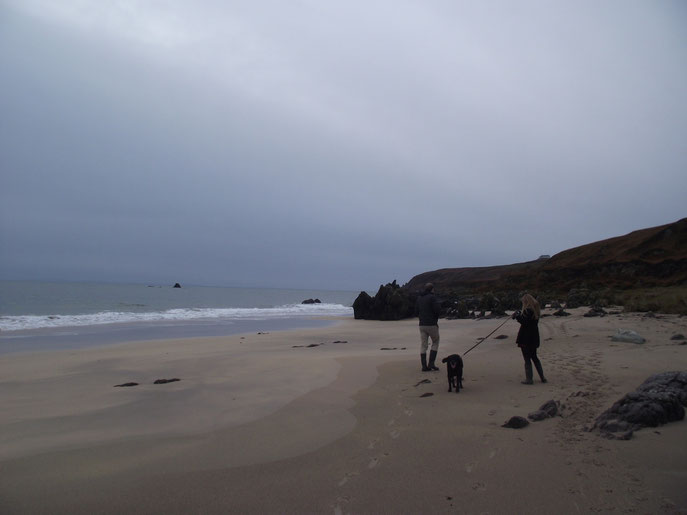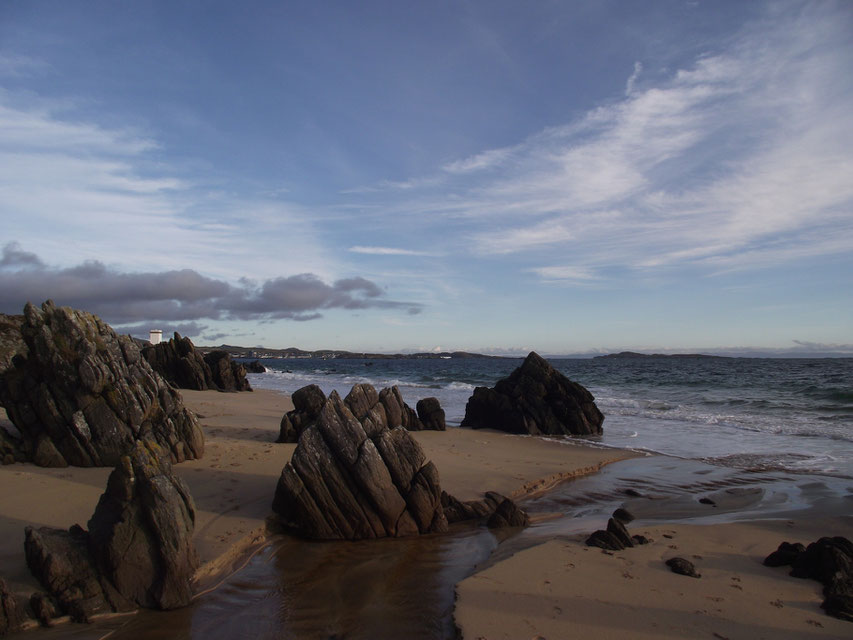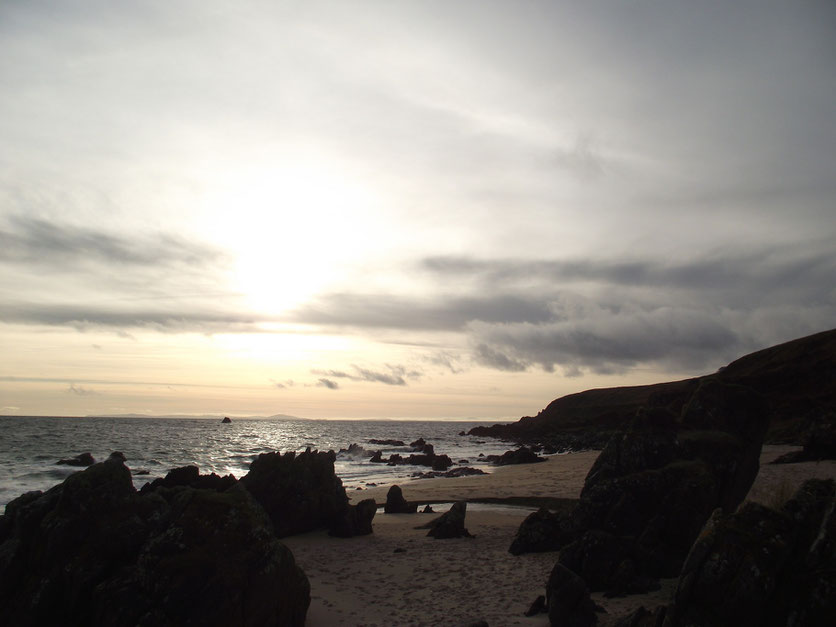 The Featherstones have their own Christmas traditions, an eclectic range from those which are normal in other British households to the slightly bizarre: a morning walk on the beach; stockings from Father Christmas; turkey, roasted vegetables, cranberry sauce, pigs in blankets, haggis stuffing balls and yorkshire puddings; Mum's selection of Christmas waistcoats; a very quick swim in the sea(?!); lighting brandy onto the Christmas Pudding...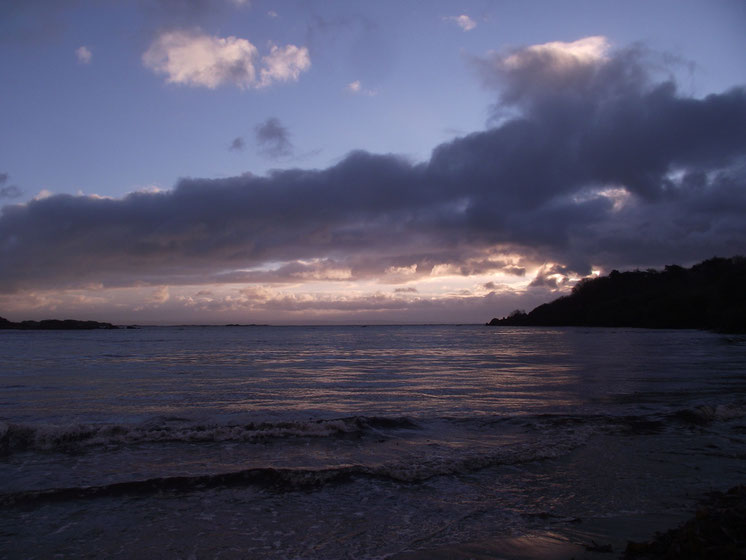 Our family friend Andrew has been experimentally restoring this 120 year old piano that they bought for £10 in Islay's sizeable reuse and recycle centre- Rejig. As it can be difficult to ship things to or away from the island, this place is a veritable gold mine of unwanted treasure and uses its profits to help clean up the beaches and recycle the population's waste. Dan and I found £2 Christmas jumpers!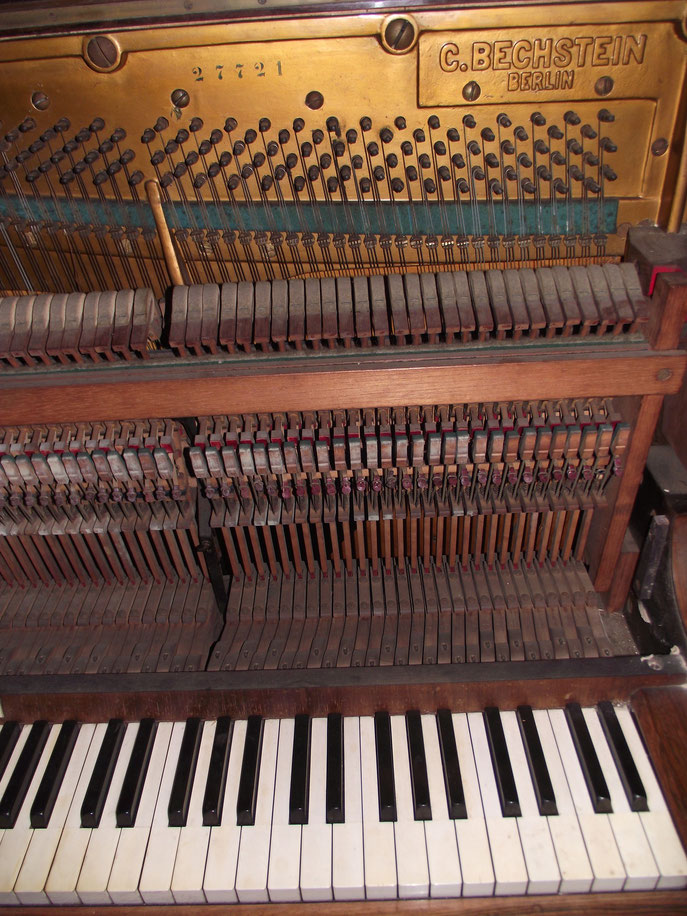 We spent the rest of our time alternately eating and making token attempts at walking it off. Luckily Islay has so many beaches that some of them are close enough to the road to reach in December without catching frostbite on the way. Sorry Dad I know it wasn't what you could call cold.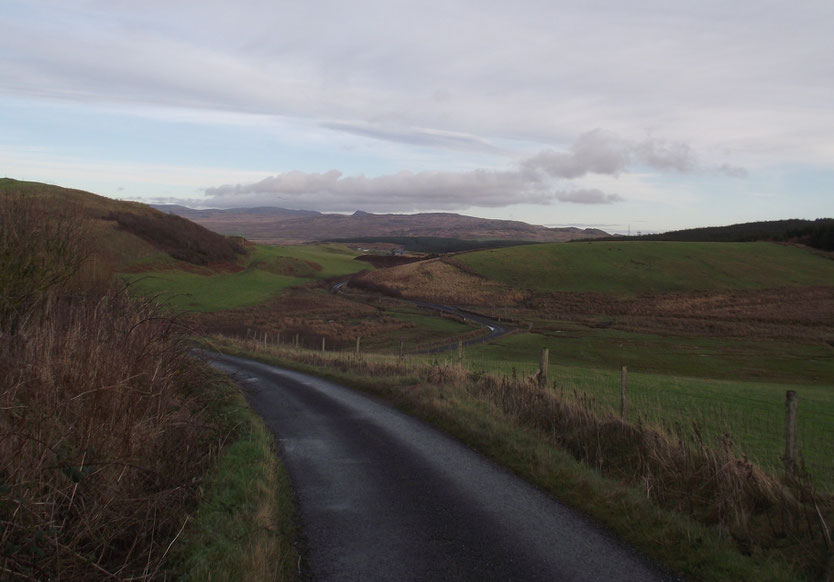 A Boxing Day bumble near Laggan, not too far from Islay's tiny airport: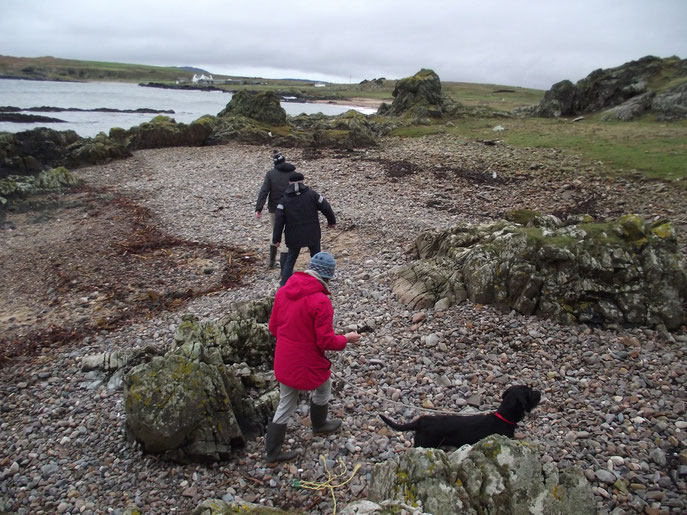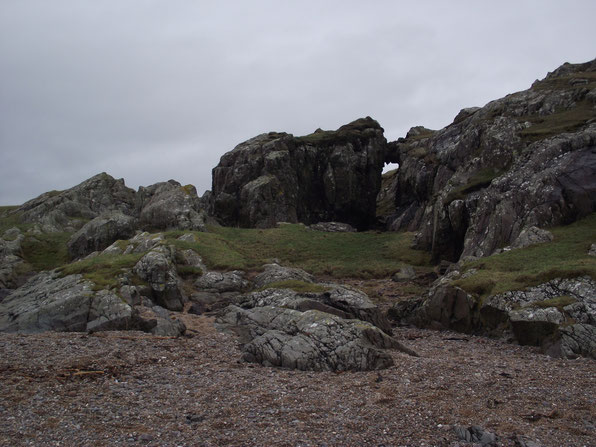 We spent our final twilight chasing the massive waves that often crash onto Kintra beach (missing them entirely after miscalculating the wind direction) and managed to escape the island just before storm "Frank" hit with 80 mile-per-hour winds stranding the ferries yet again.
After years of laughably calm conditions, the rest of the county is obviously ill equipped to deal with the floods which have now splattered devastation across the country. Has anyone been affected by the weather this holiday?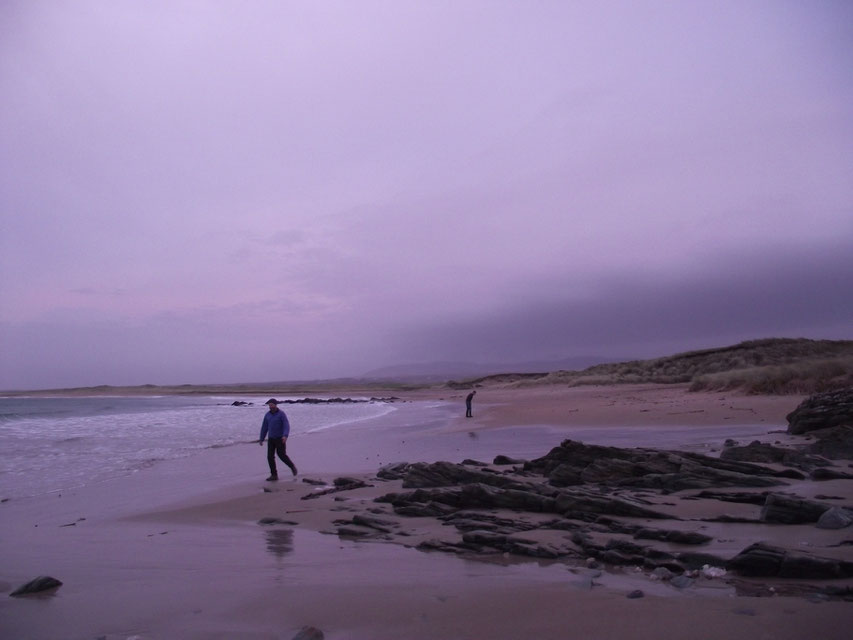 Useful information:
Check the weather before you travel. Wind speed is more important than rain.
If you are travelling as a foot passenger on the ferries (timetables and more information found here) it's a better bet to travel on the earliest crossing you can make. This will give you more opportunity to catch one during the day.
To get from Glasgow to Kennacraig you can travel on the Citylink bus. It might be cheaper to book in advance (though trying to juggle that with the weather is a challenge). 
Hitchhiking is easy and safe on the island or there are some local buses. 
You can camp anywhere away from farmland and out of site of buildings. It would be freezing at this time of year though!
Our friend Topsy rents out Tigh Cargaman cottages which are conveniently located for ferries, shops and buses.
There are also a couple of youth hostels which may be the cheapest form of accommodation. I can't recommend them personally as I've never stayed there, but it could be worth looking into.
My family blog about the Dower House restoration project here.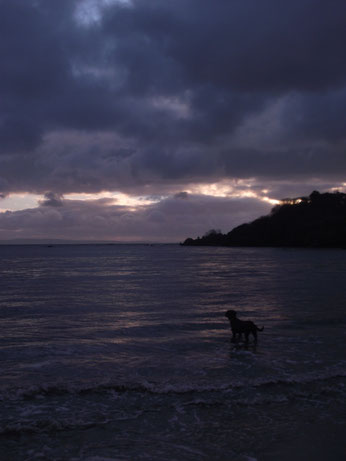 For more of the Islay and the Inner Hebrides try:
Where I spent my last two Christmases: