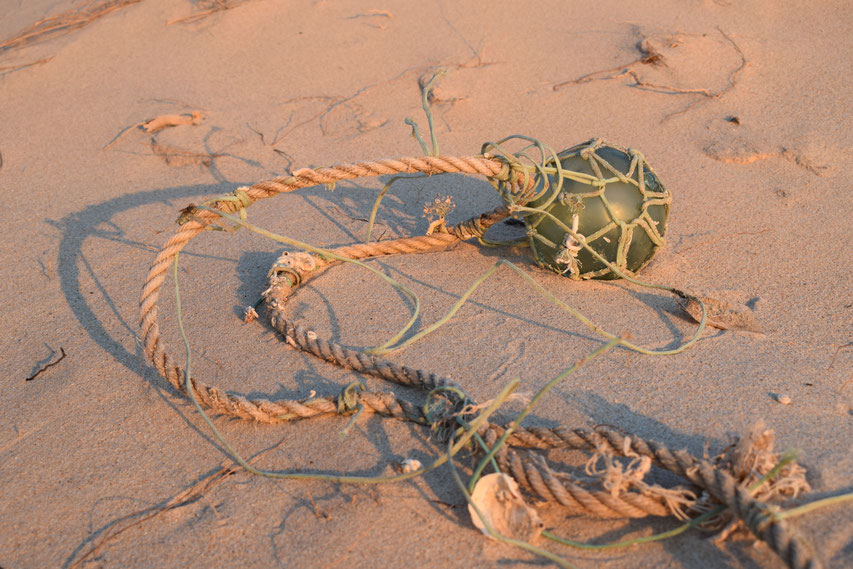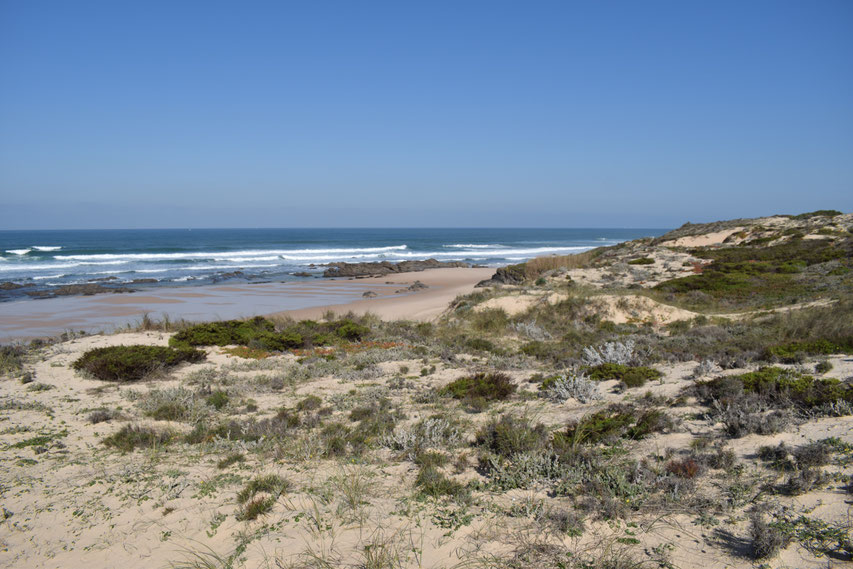 Having lost my notebook and without access to the internet (to check this site) we found ourselves following a frustratingly similar route [to the one we took last year] without quite being able to remember which dead-ends we'd already explored.  If possible, we don't like to intrude near houses and usually try to stay out of most people's sight when we sleep. I'd forgotten the name, Malhão, until I saw the sign.
It was beautifully deserted again.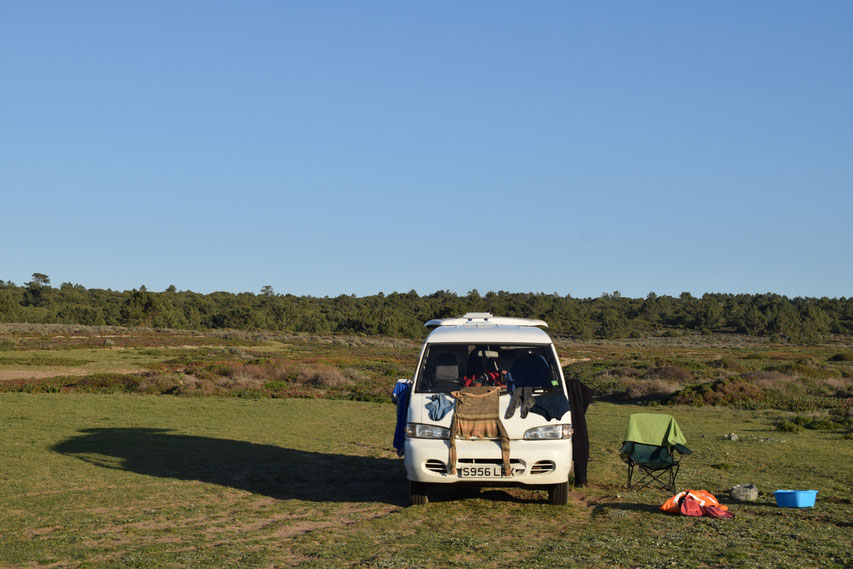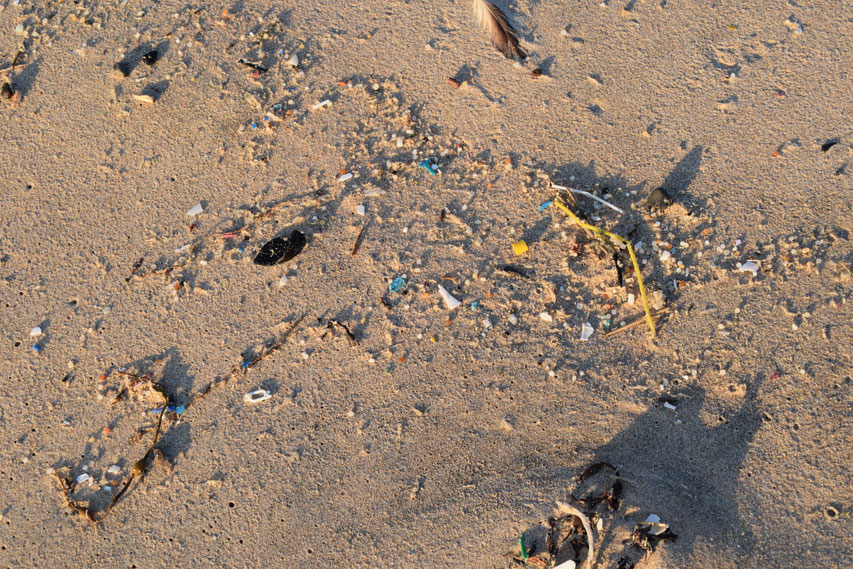 This time I collected as much as we could stuff into Burt (the van) without mixing it up with our bedding. When we left, the smell of rotting fish (from the barnacles) accompanied us for several hours, until we could find a suitably voluminous and unclaimed bin.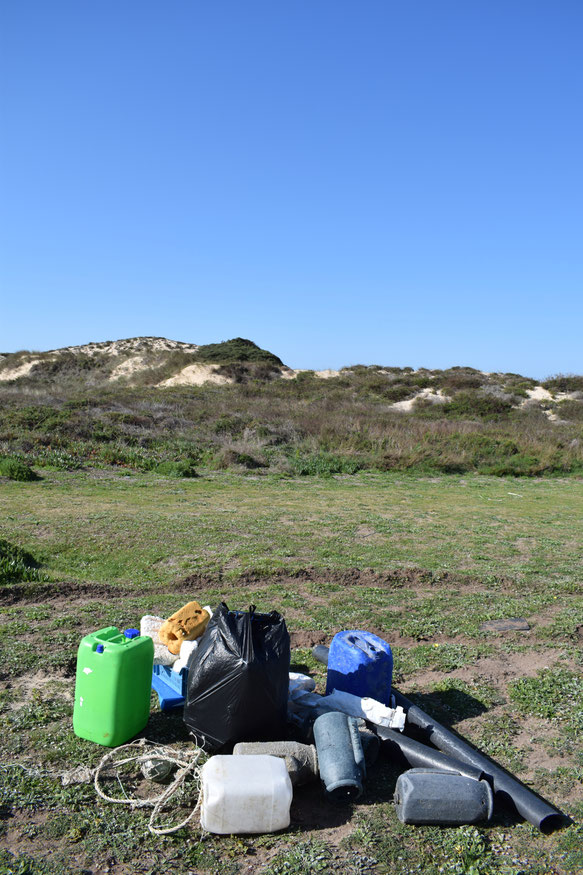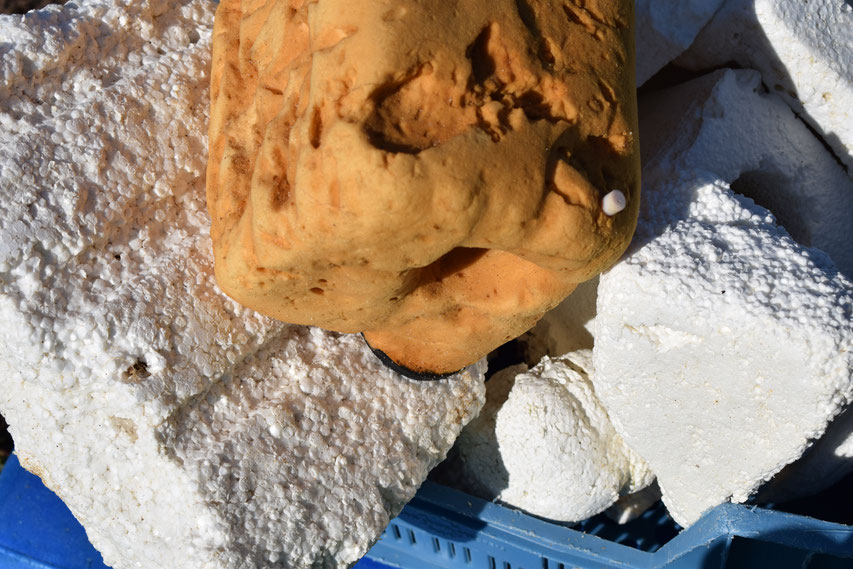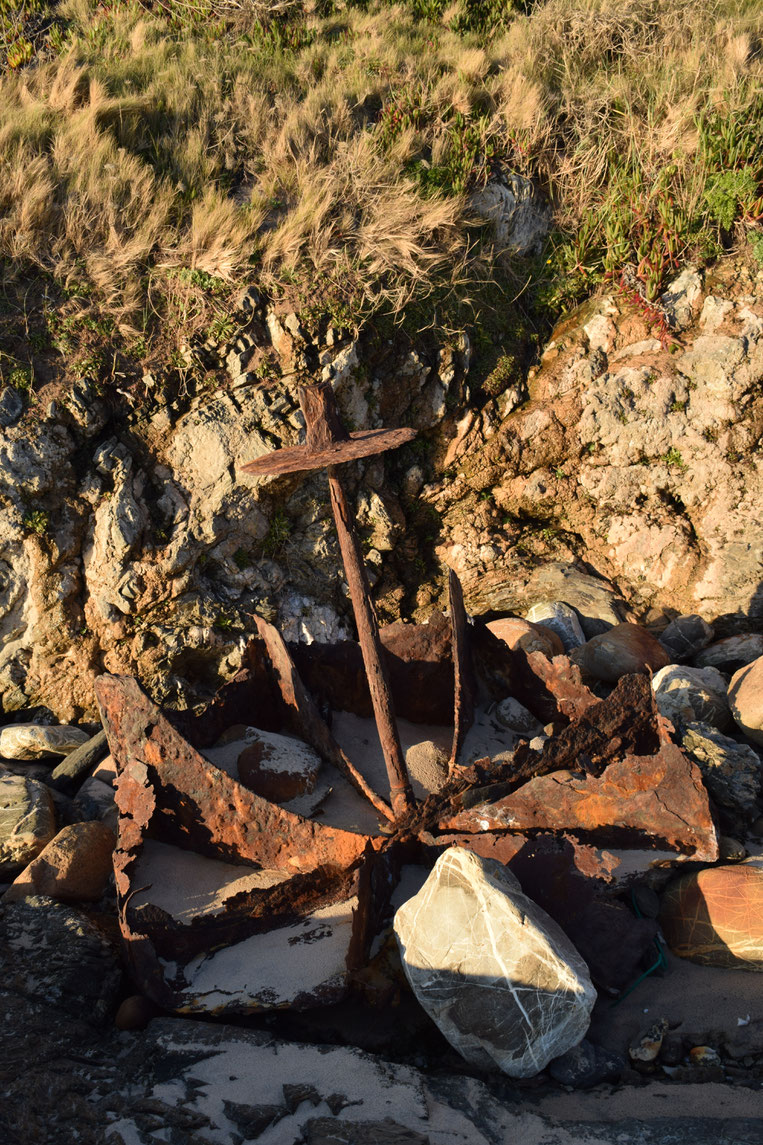 Forgetting about rubbish for a while, I just enjoyed the beach. There was more alive here than around Sagres.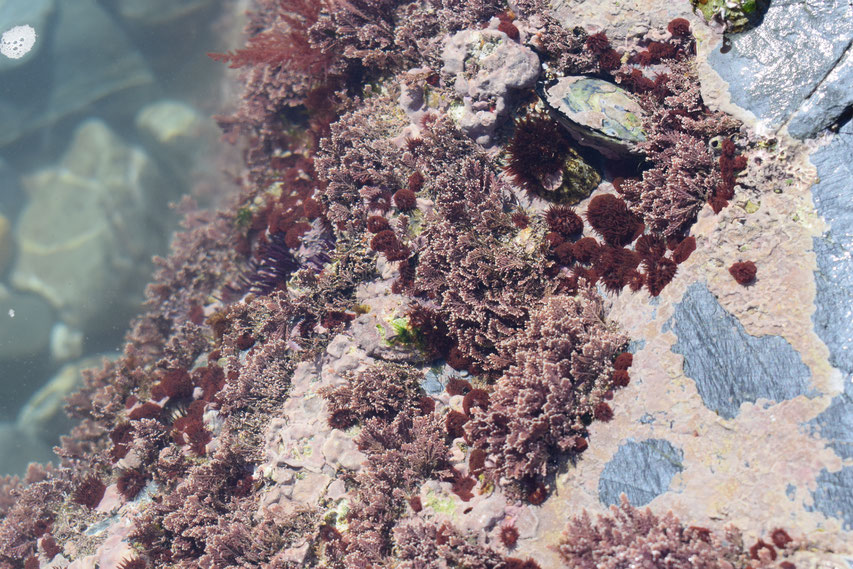 For me, the height of "van-life" paradise is being able to go for a sweaty run and then swim in water like this afterwards, even if it's still a bit cold.