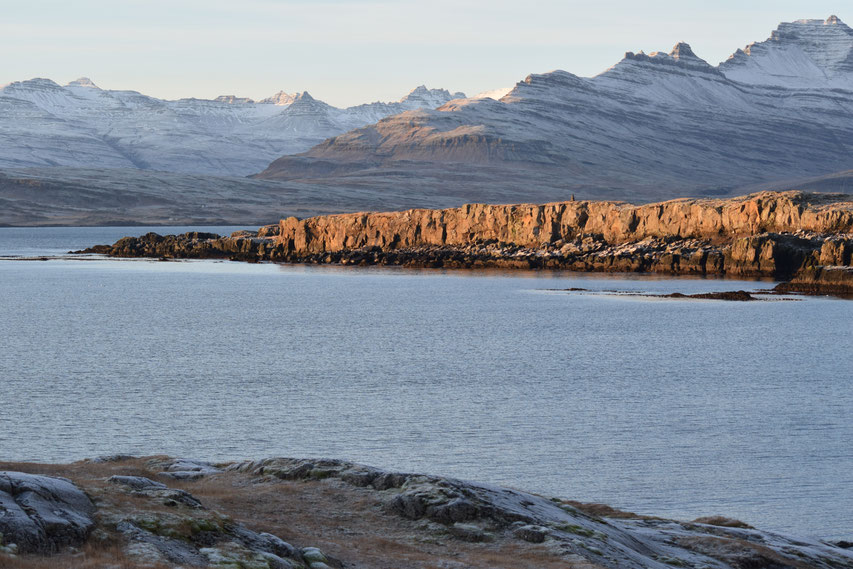 Sometimes I feel like my words are just a vessel to facilitate sharing a collection of (far too many) photos with you.
This is one of those...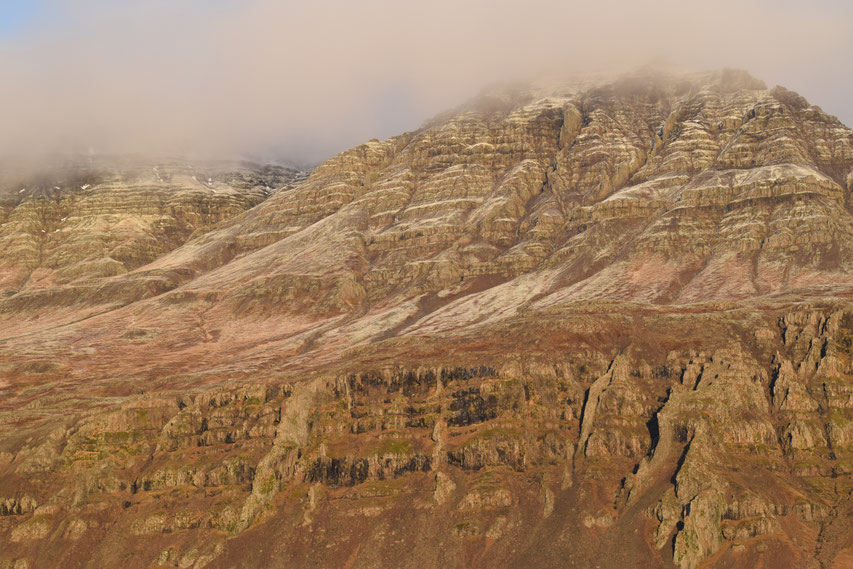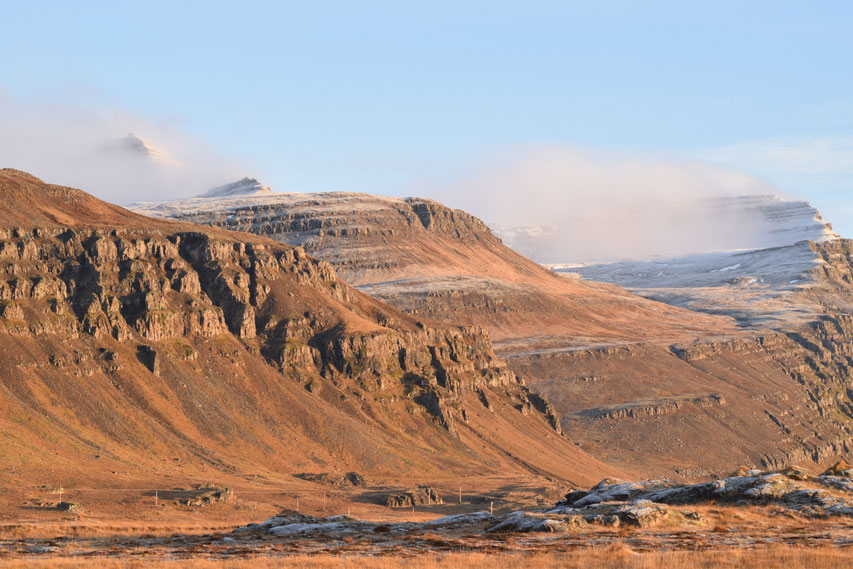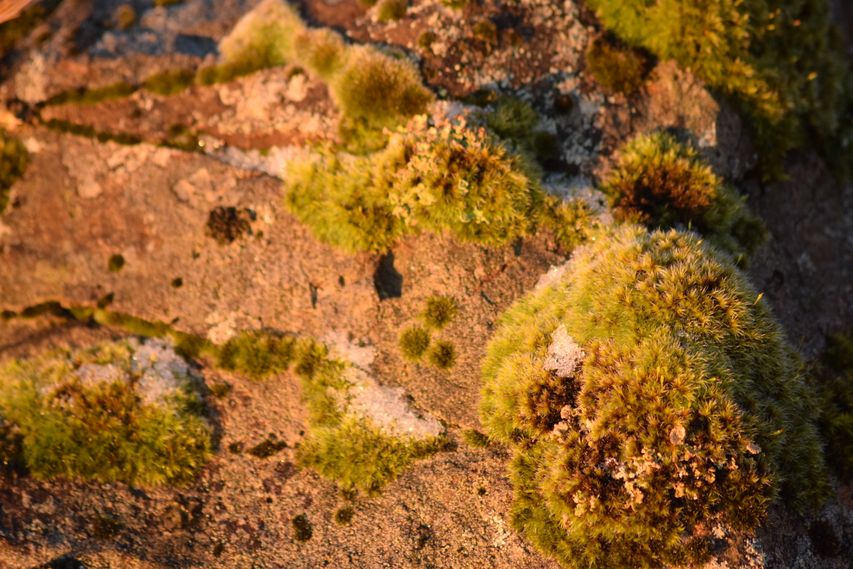 The days have been shrinking and—whereas two months ago I was awake at seven on the dot, my day mapped out, gleefully wriggling in satisfaction at my manic productivity—the lethargy is now growing. Like an indefeatable blanket of sleep, the later I get up, the harder it is and bed time is lagging from 11pm to one in the morning or sometimes as late as three. 
Apart from the humans (sometimes), the most important parts of my life* have been happening through the screen (this one I am typing into now). There is only so much time I want to live through this glaring window. When I've been free to do so and the weather was agreeable enough that my face wasn't half frozen twenty meters out the door, I've tried to spend the six, five, four hours of light [or half-light] outside. 
*Writing projects; Phone Credit for Refugees; everyone and everything I care about that isn't here.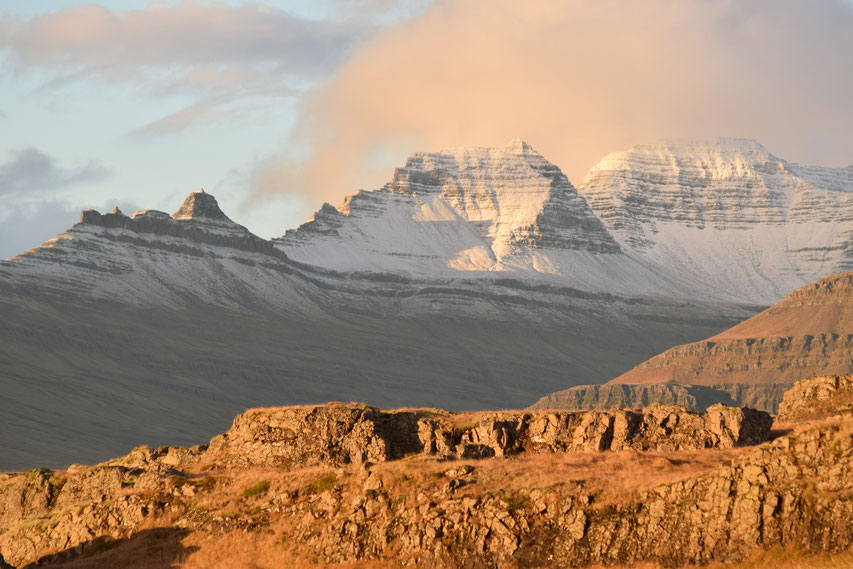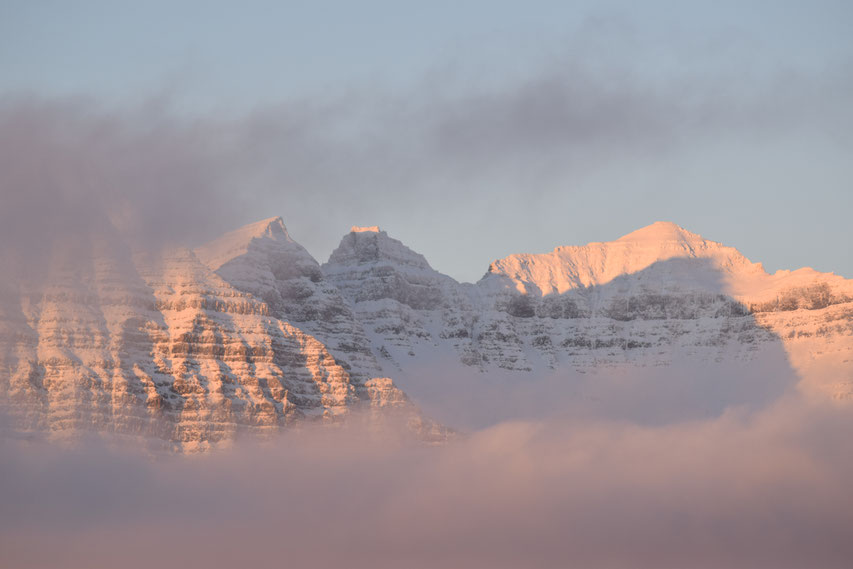 Sunrises, having rarely featured into my life bar one long Winter in Scotland, became a main event through October and November. On the best mornings, they made the mountains glow.
Please consider how these photos would look strung out from right to left: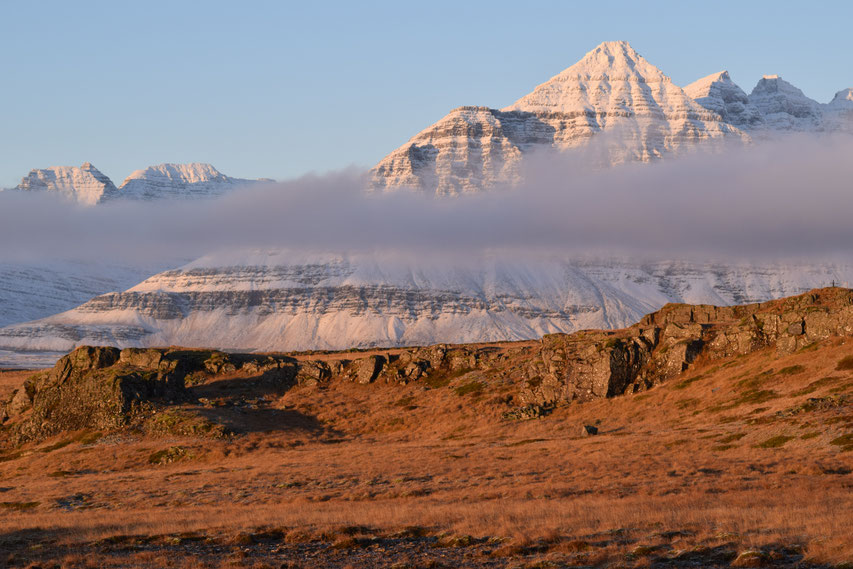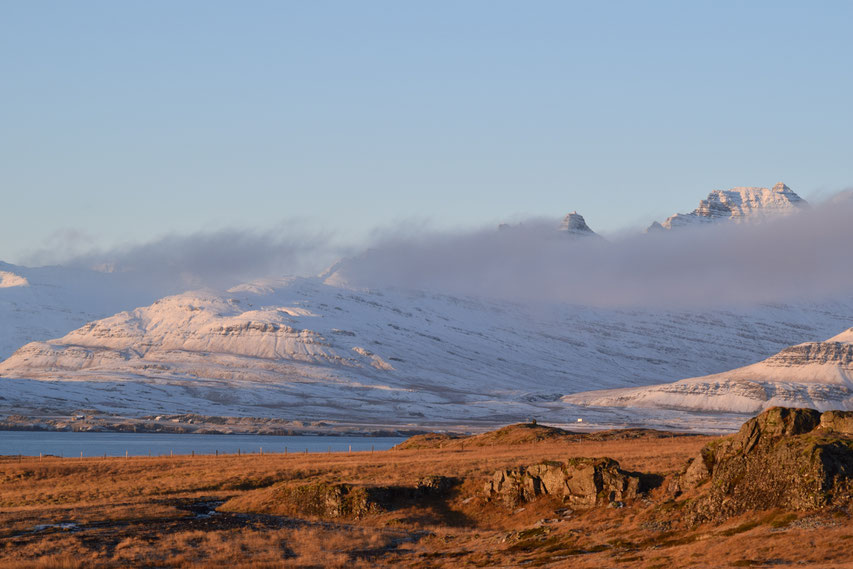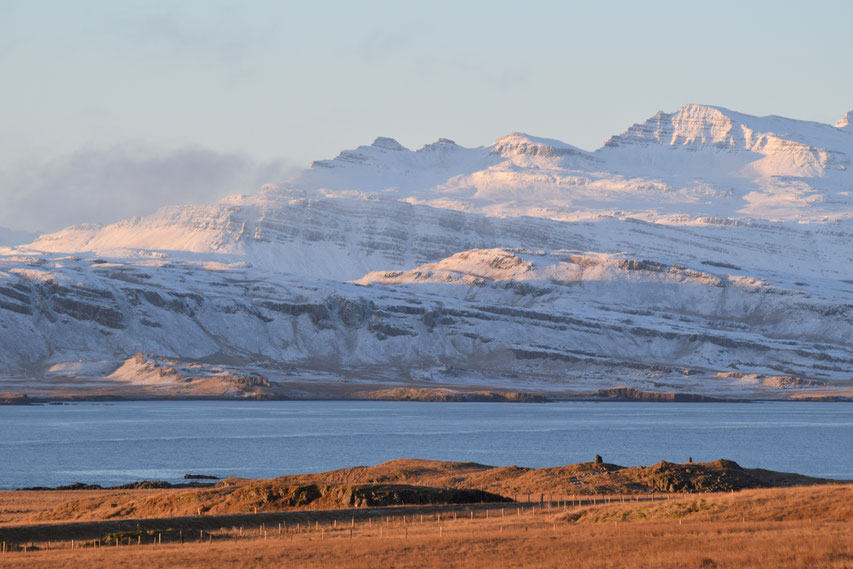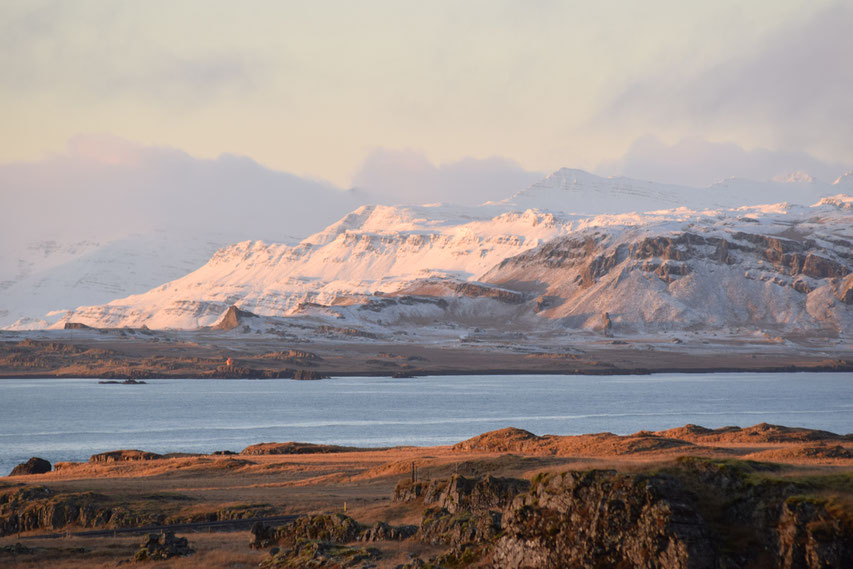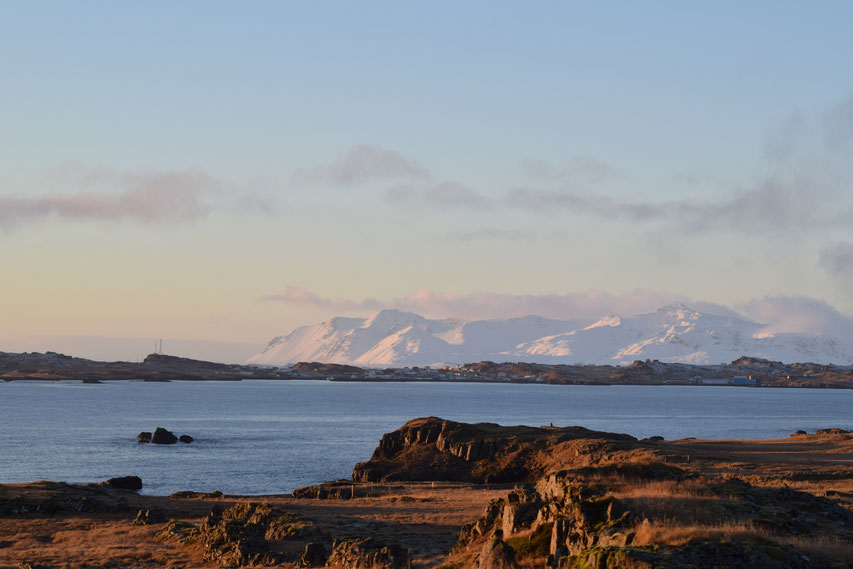 Sometimes it was followed by blue skies.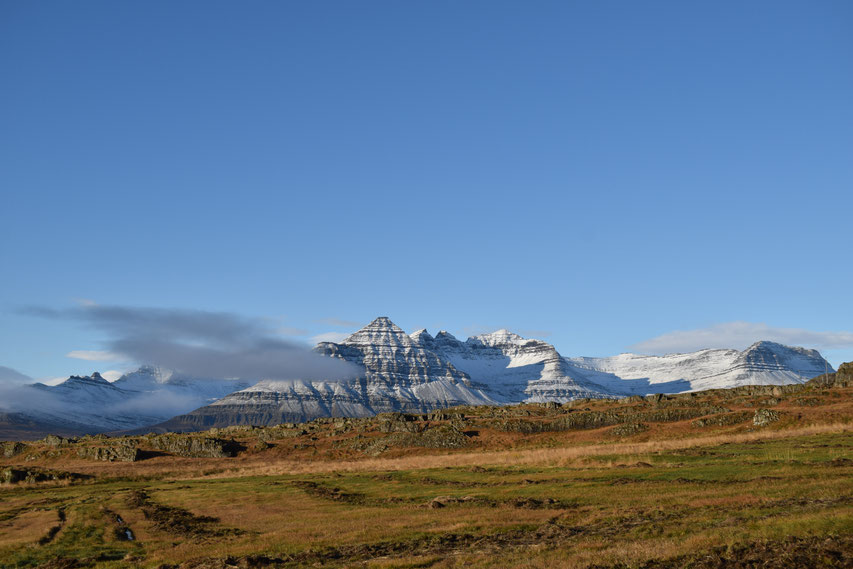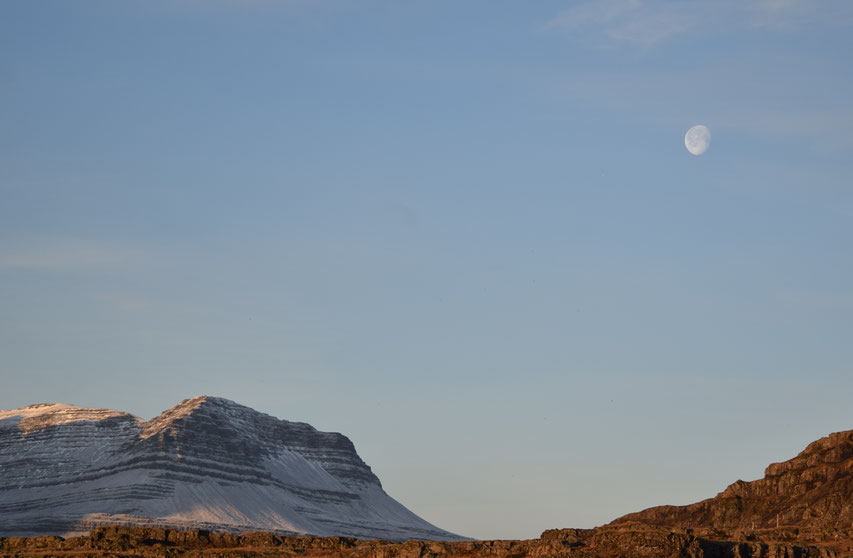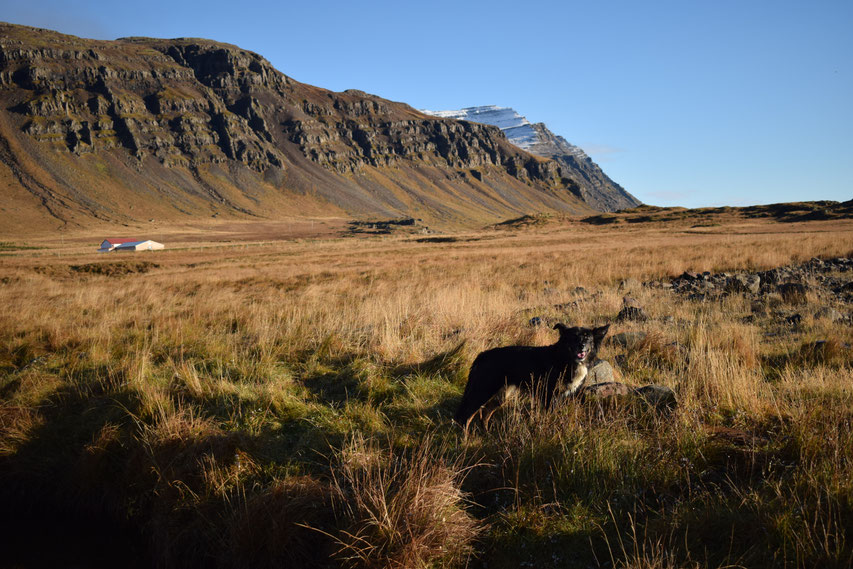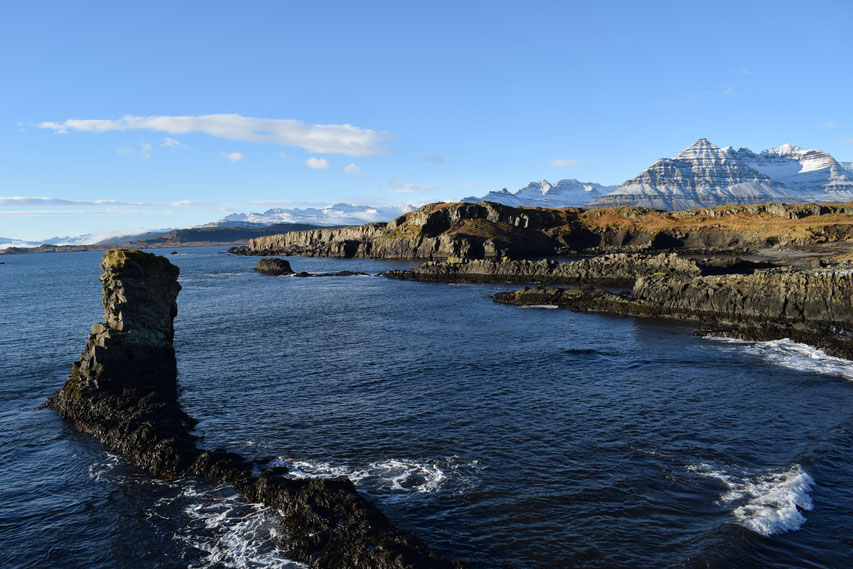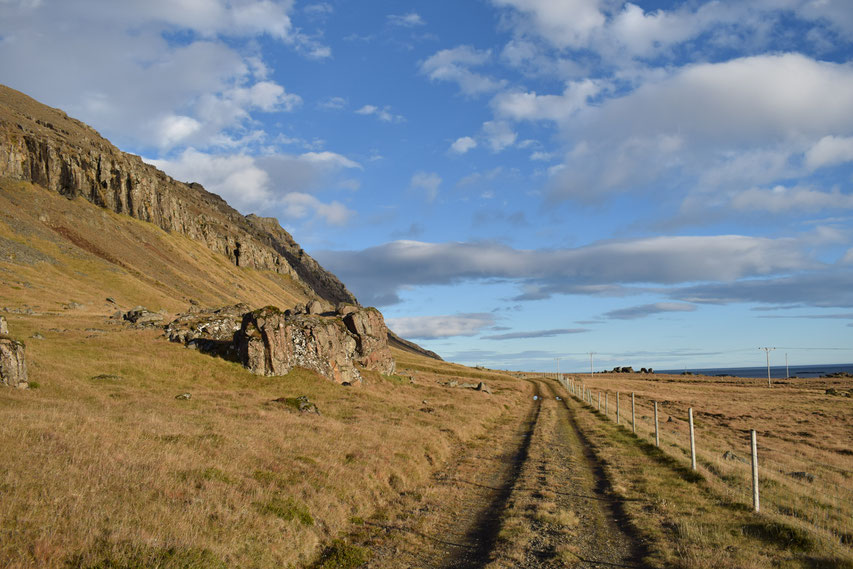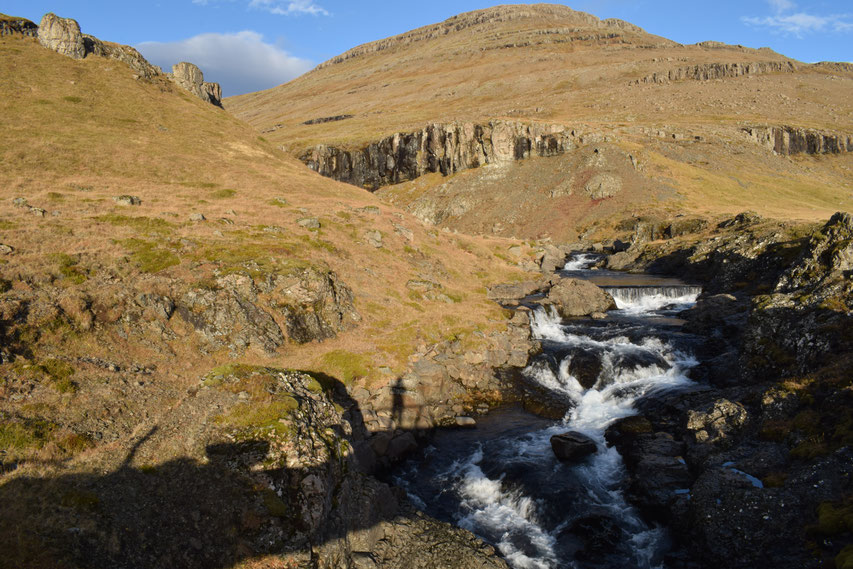 It's important to note however, that for every one of the clear days depicted here, there were several of savage wind and murk.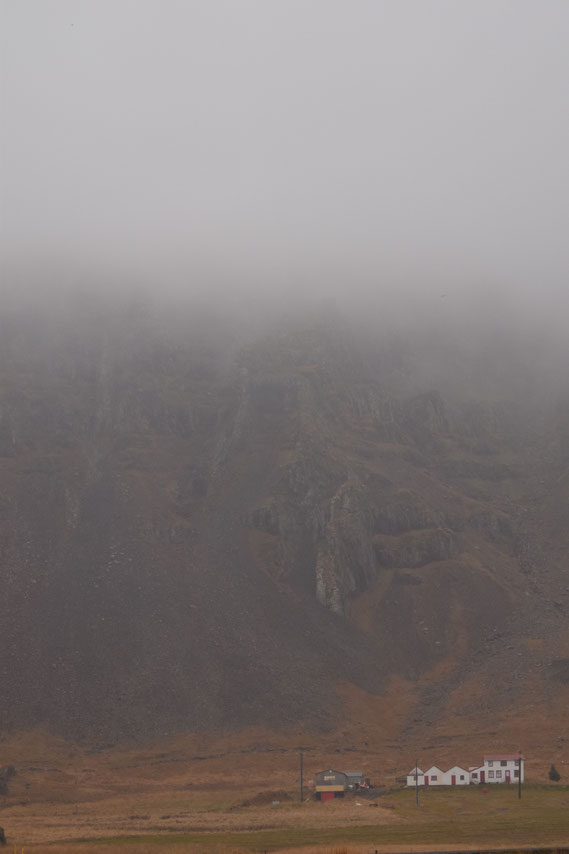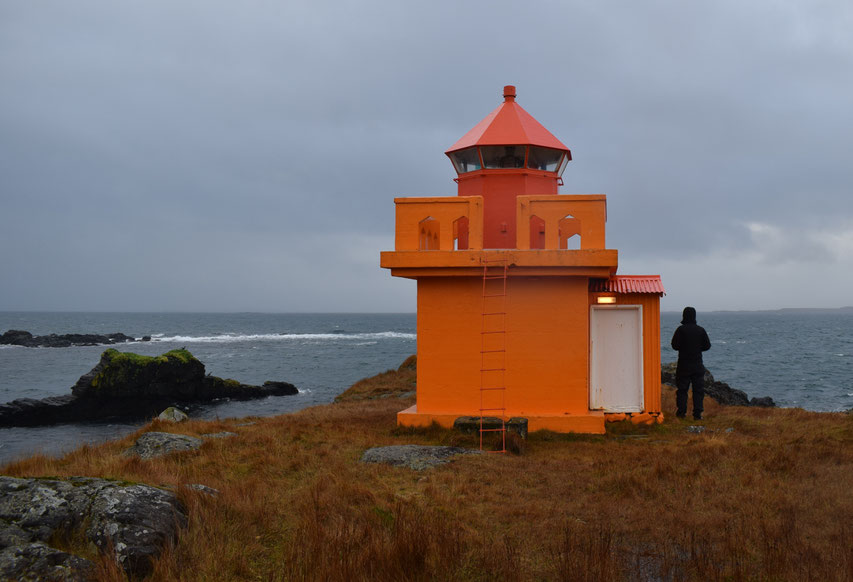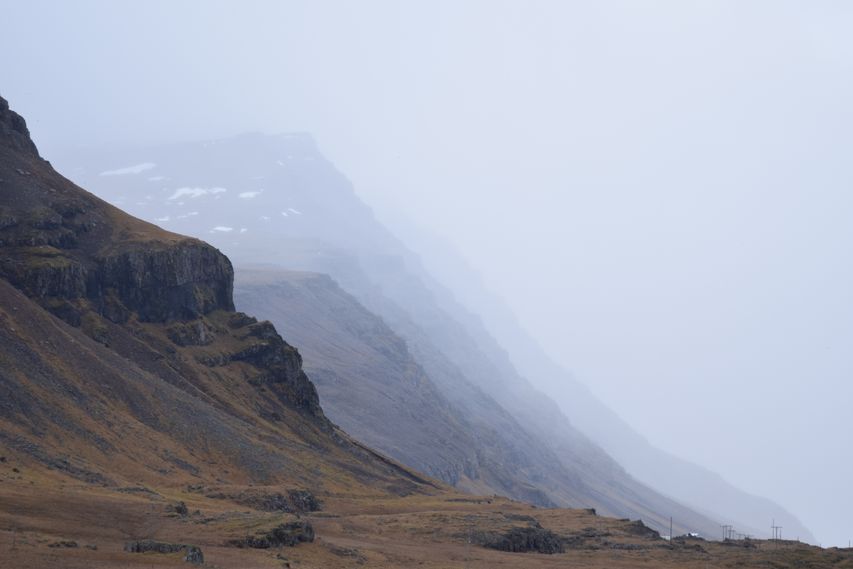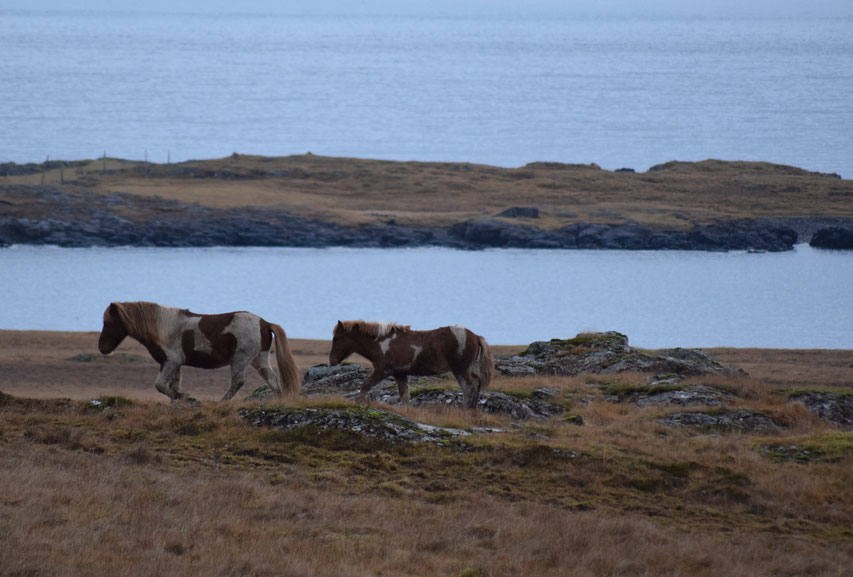 One morning we woke up to find that the snow had settled.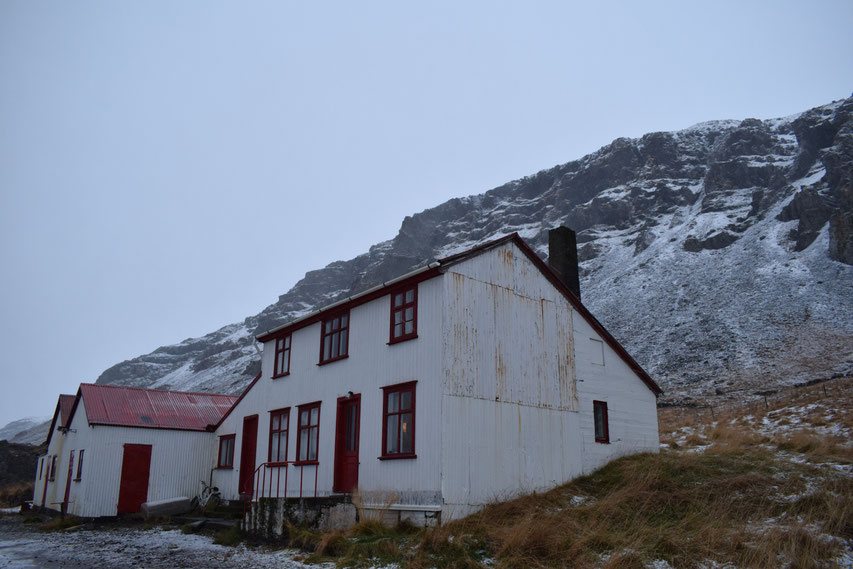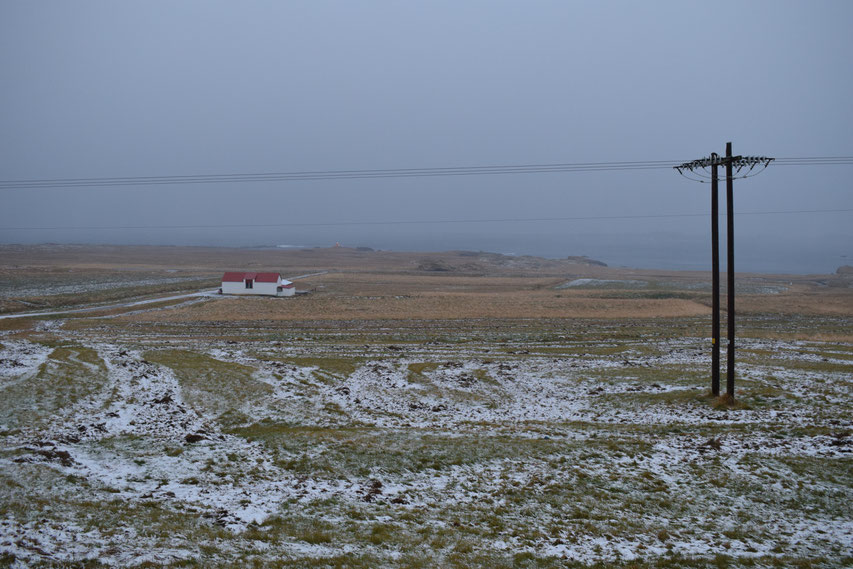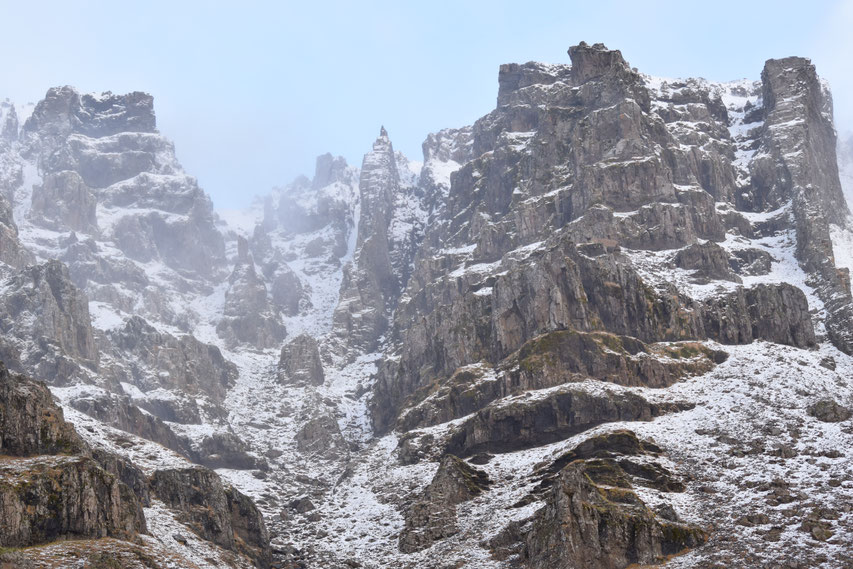 I was still hiking whenever I could. I'd been a frequent visitor to the valley Krossdalur, but had never seen around the final corner, over the last hill to the back. The day I finally did was tinged with regret, as if my swimming stroke had been broken by the end of the pool. There were more mountains to climb, but probably none safely within a four hour round trip from the house. I'd mapped a circumference around where we lived, and was working the circles more tightly now, tracing the contour lines in turn.
I exaggerate.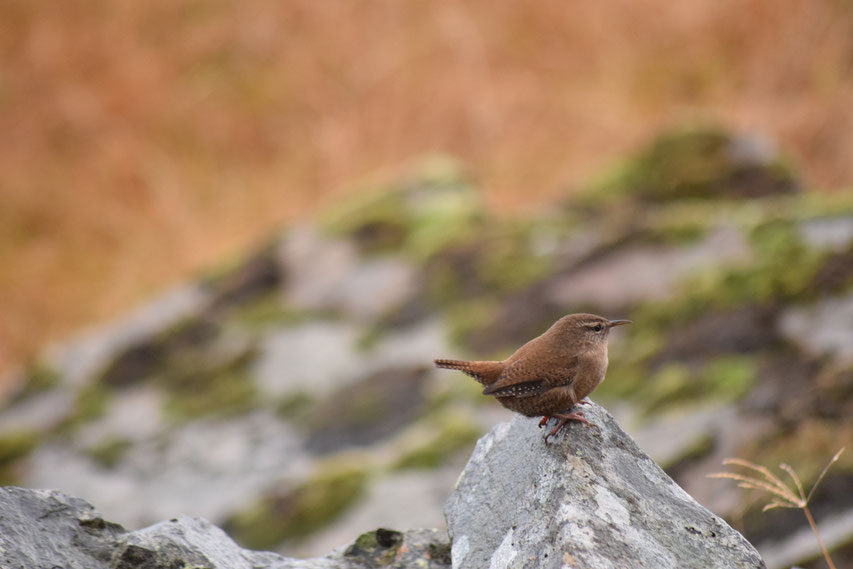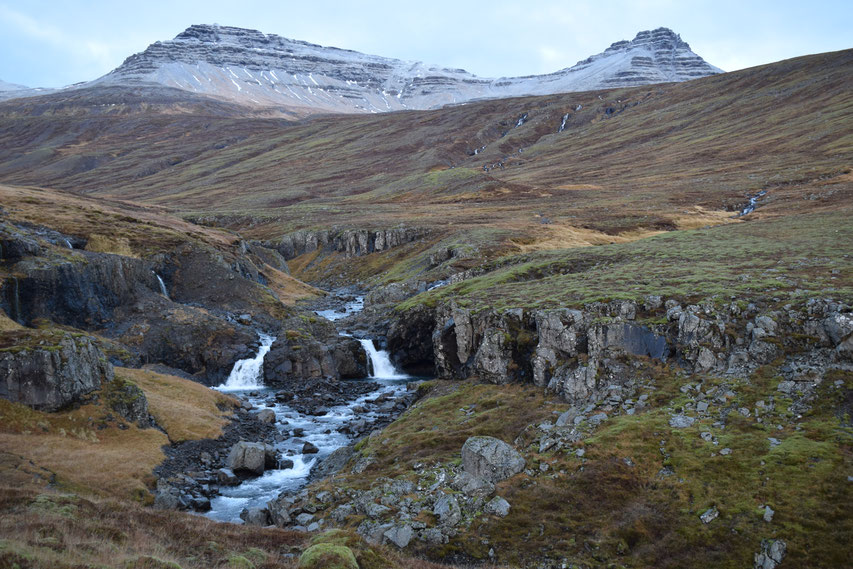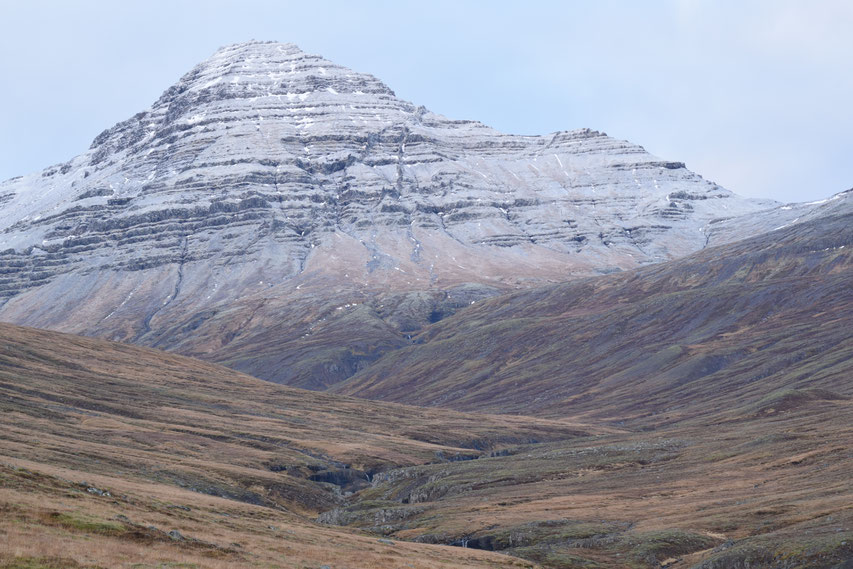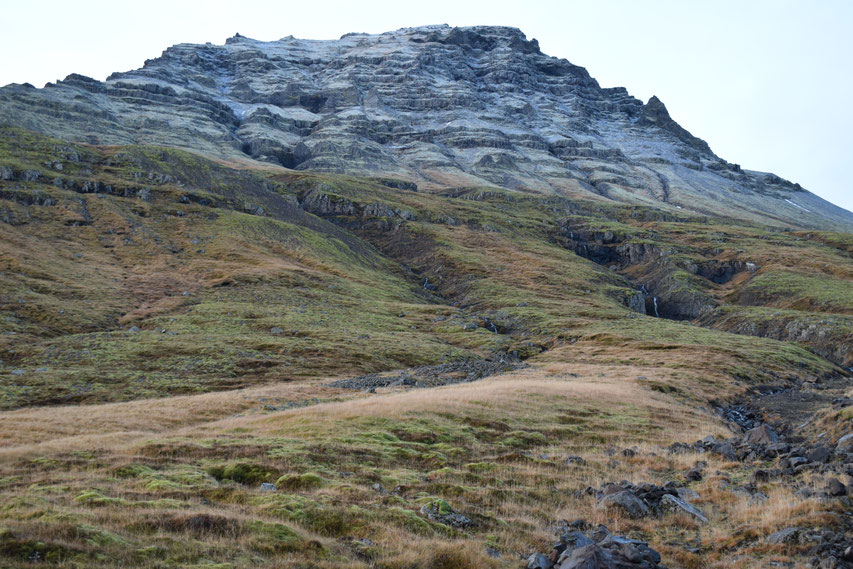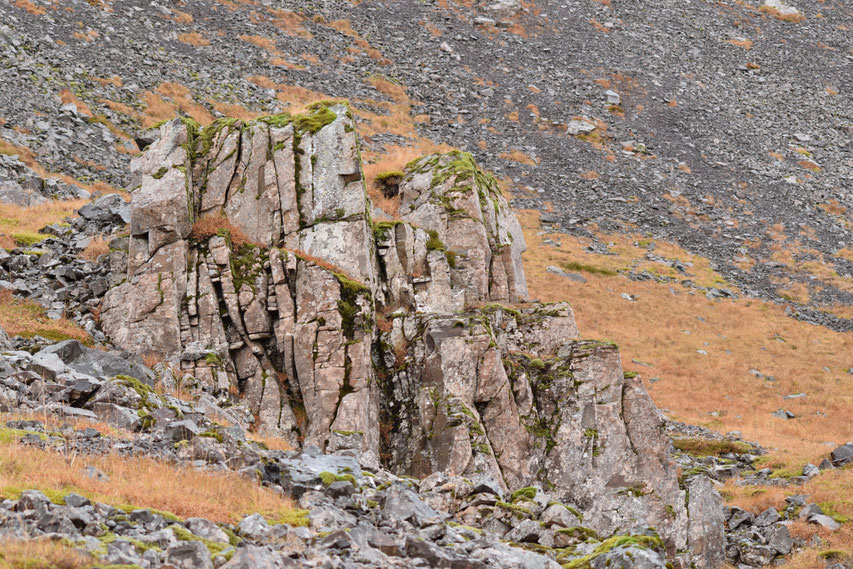 As the mountains faded to brown, sometimes dusted with a little snow or frost, the every-day changes along the shoreline were more dramatic. Surrealy beautiful on a calm day, a scene from Wes Anderson film, there were other times when the kilometer and a half walk to the lighthouse was a battle; the wind was so strong that I could barely see out of my eyelashes or a penetrating chill seeped through more layers of wool than I could fit under my jacket.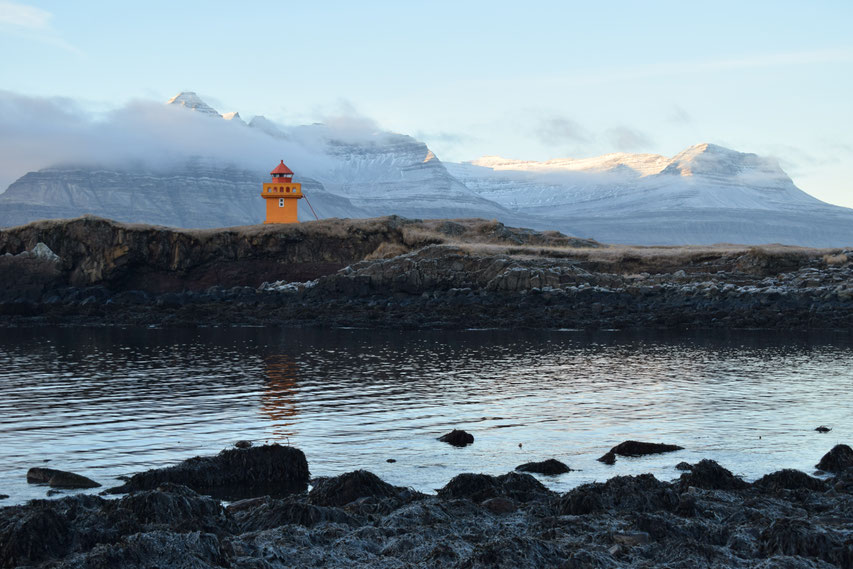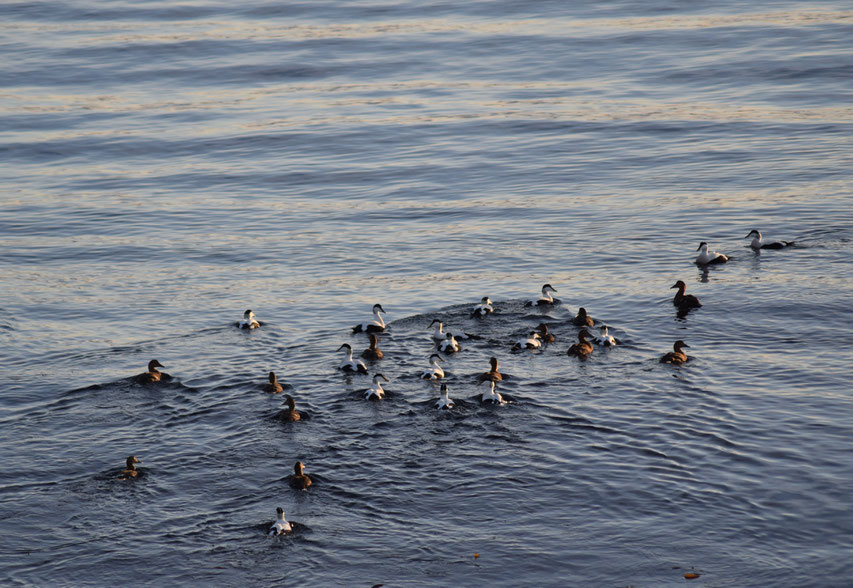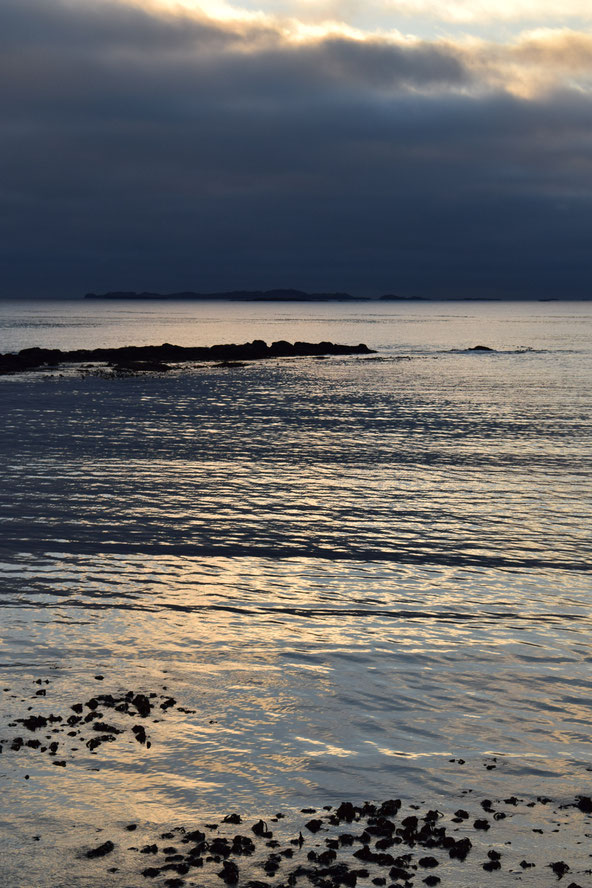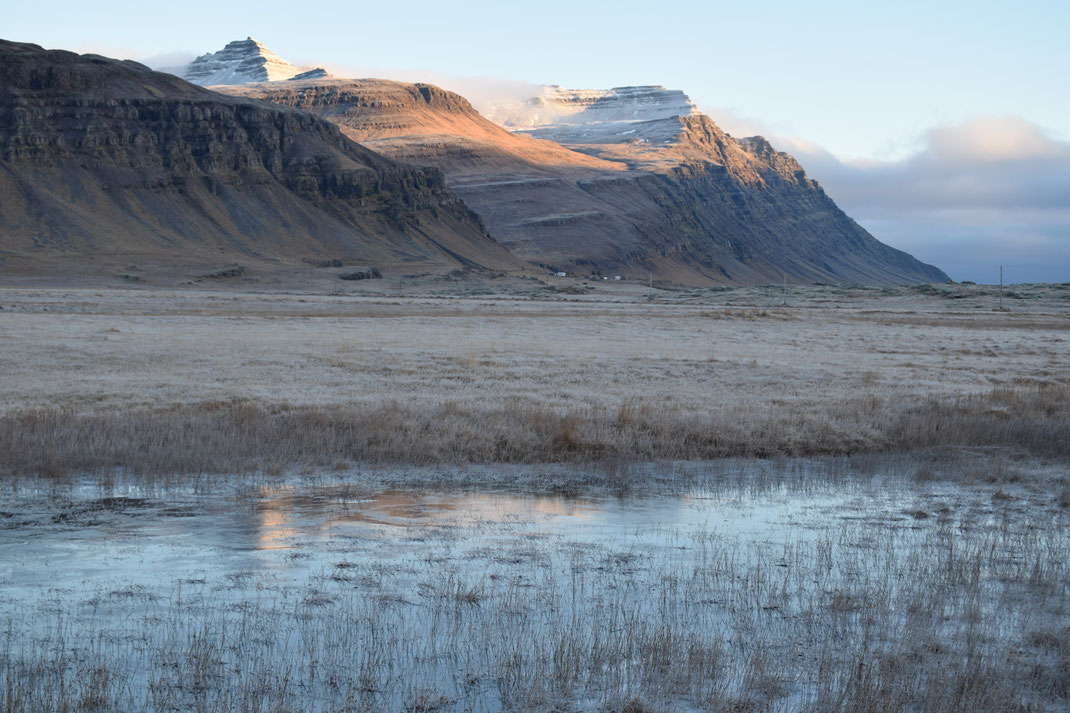 The frozen things were slightly white from a distance, but the closer I looked, the more absorbing they became.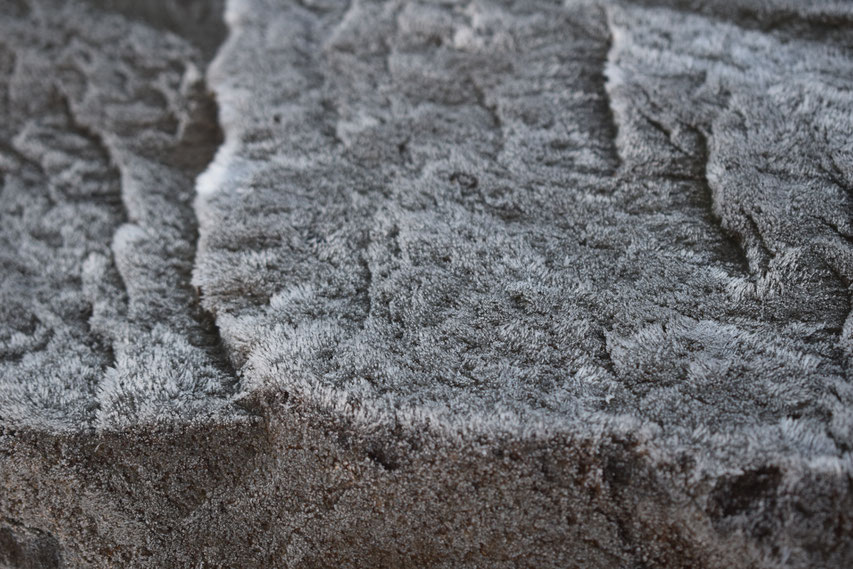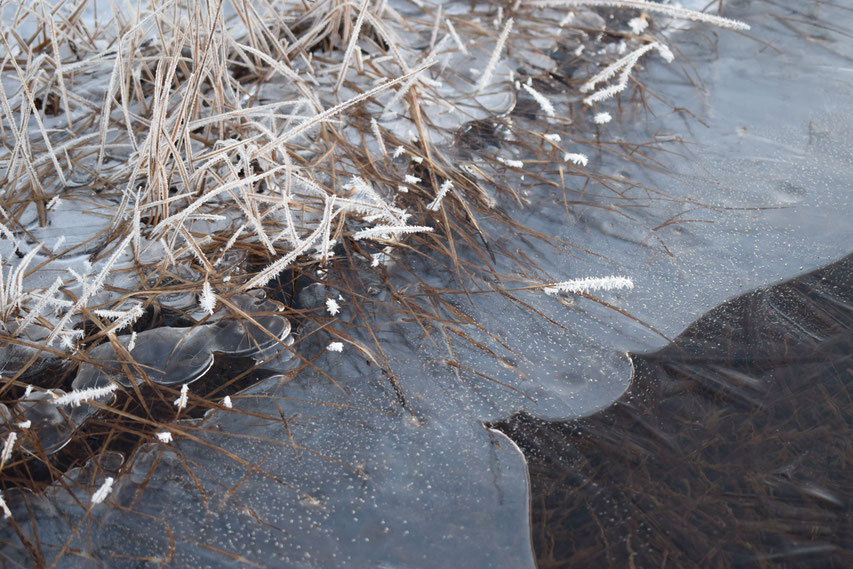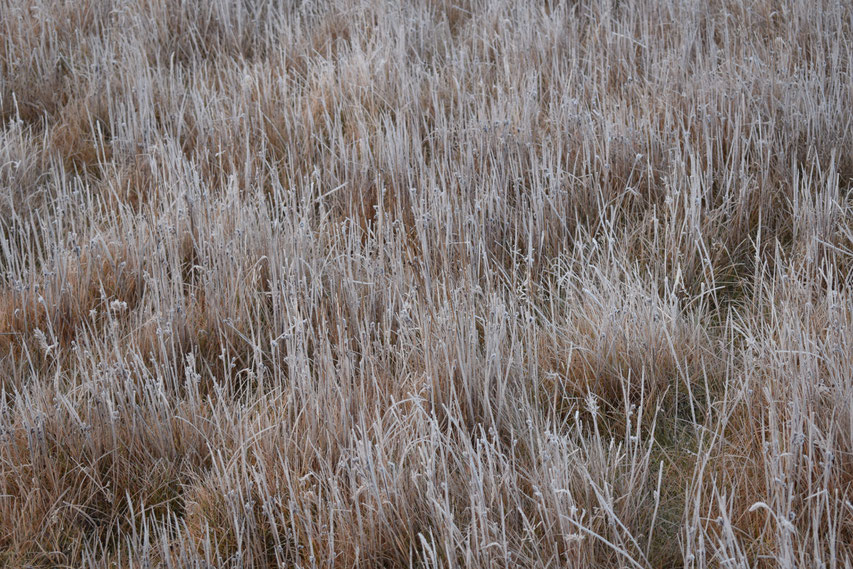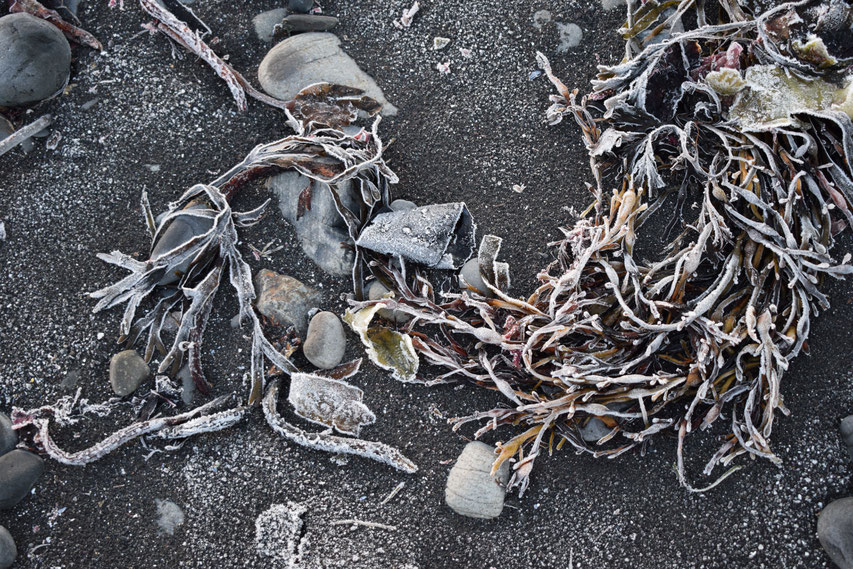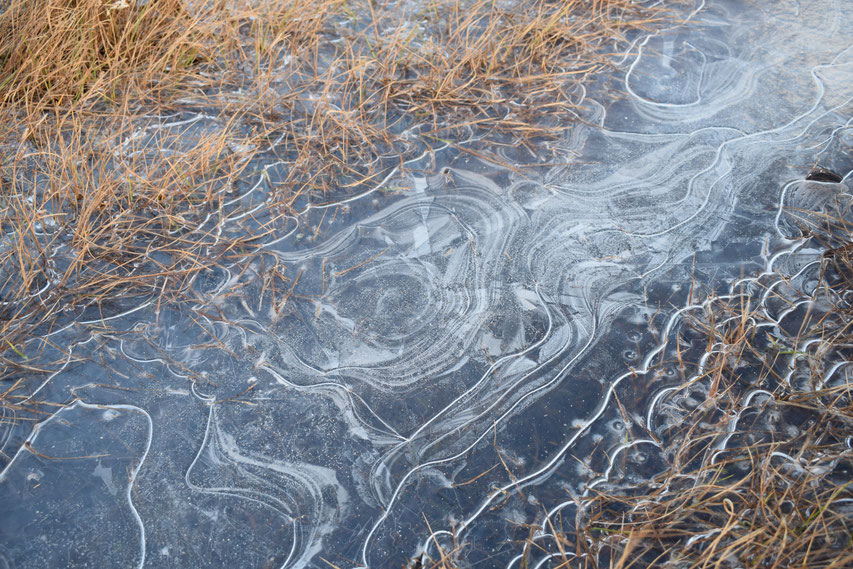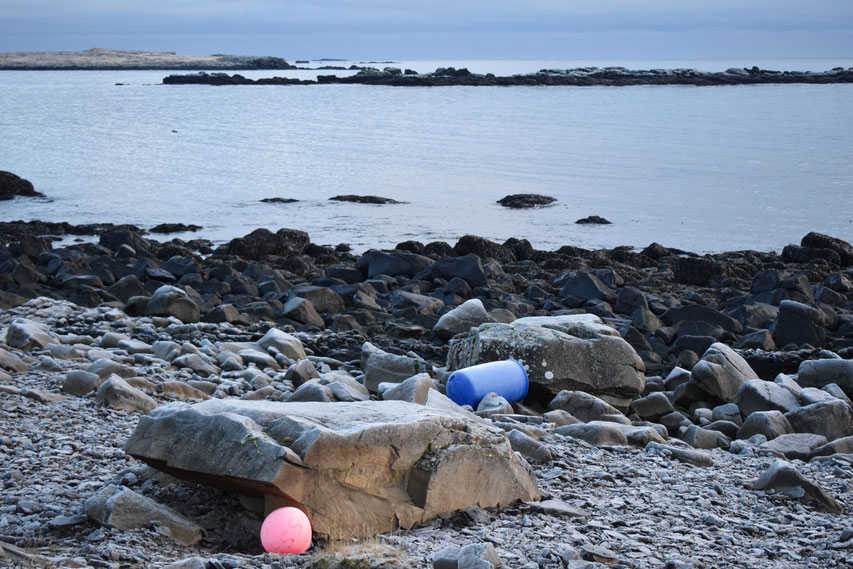 I collected what I could, but my efforts were less dramatic than they had been in warmer places. Prizing icy plastic away from the rocks it was frozen onto added another layer of difficulty and my fingers started to freeze into claws half way back to the bin. I soon learnt to wear gloves and only to collect what would fit in a bag.
Though getting earlier each week in alarming increments, the clear day's sunsets were always magical...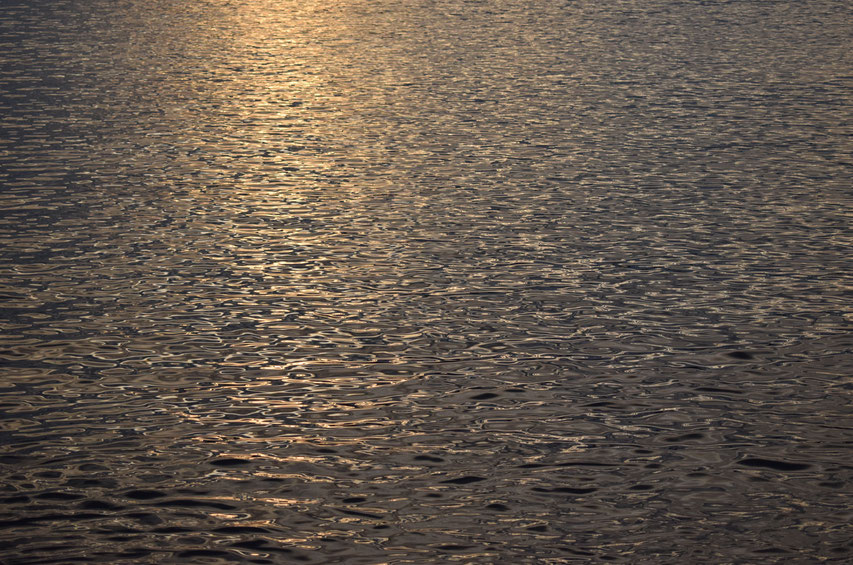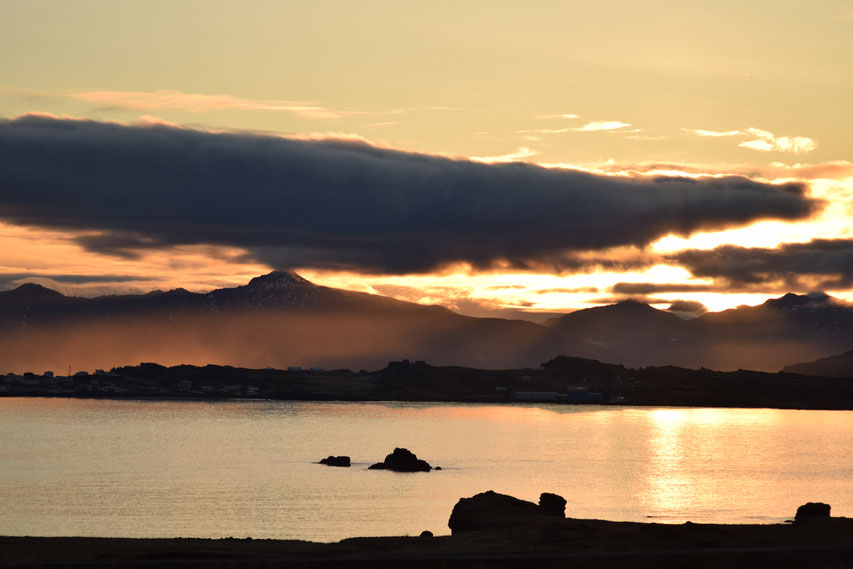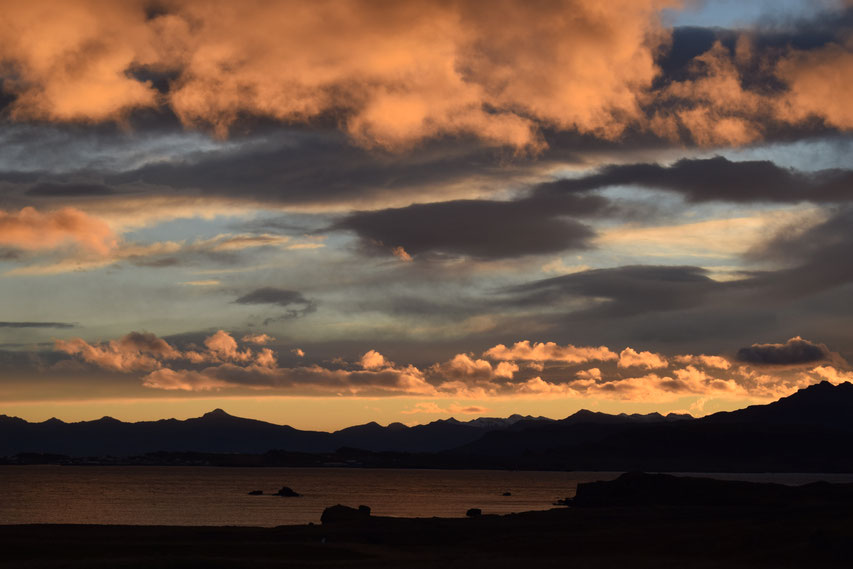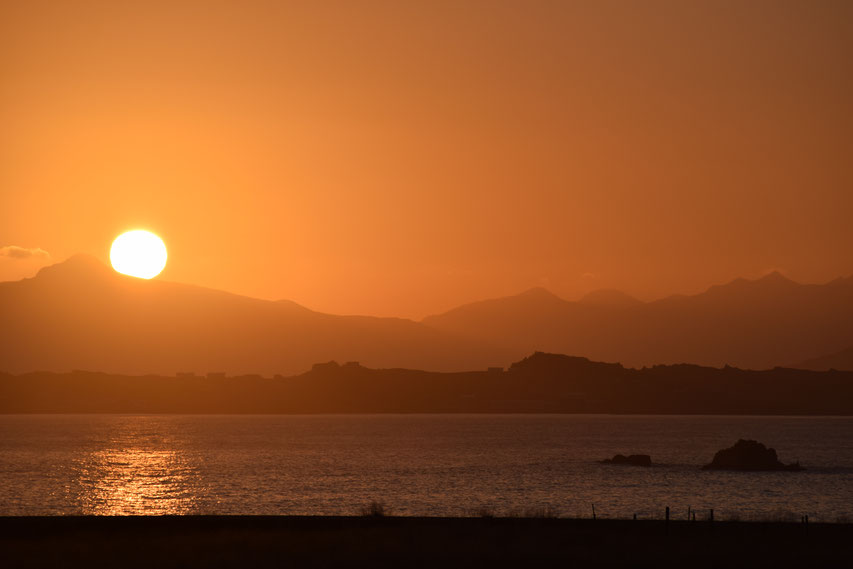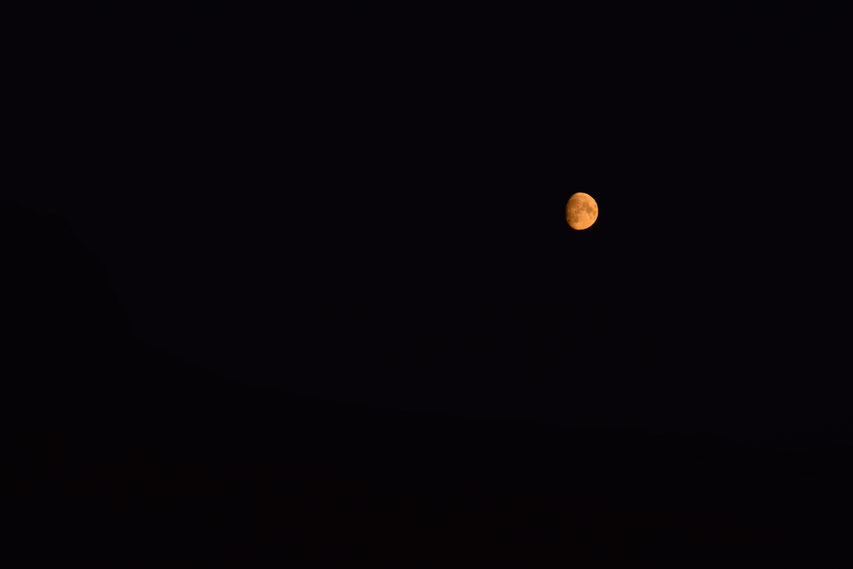 More about Iceland that you might also enjoy:
Specifically about hiking in Iceland: