There have been few places in the world that have brought tears to my eyes when it came to time to leave.  As I'm sure I've made quite obvious in my last four(?!) posts about La Esperanza, Dan and I really loved living there. This post isn't going to be very informative, but mostly a thank-you to the friends who made us feel so welcome in the village. 
We finished painting the house just in time for fiesta of San Juan. This was the third fiesta we'd been part of in La Esperanza and by far the most extravagant. There were lavishly decorated vehicles throwing out sweets and roses for spectators and several parties of costumed dancers; everyone was wearing their finery and some people even brought their animals along to display.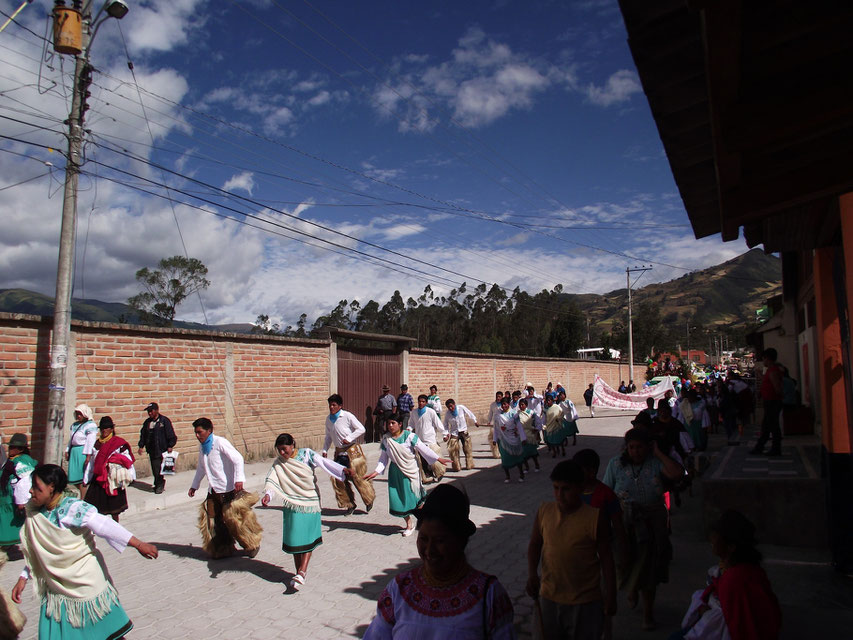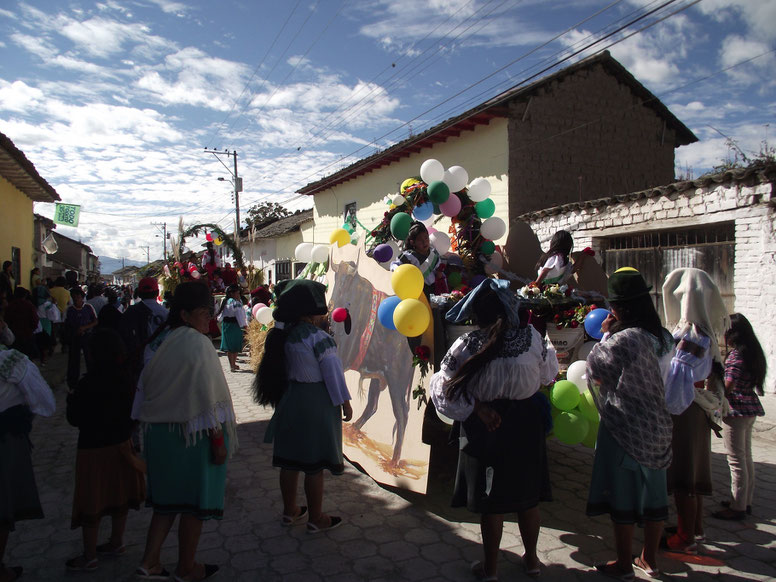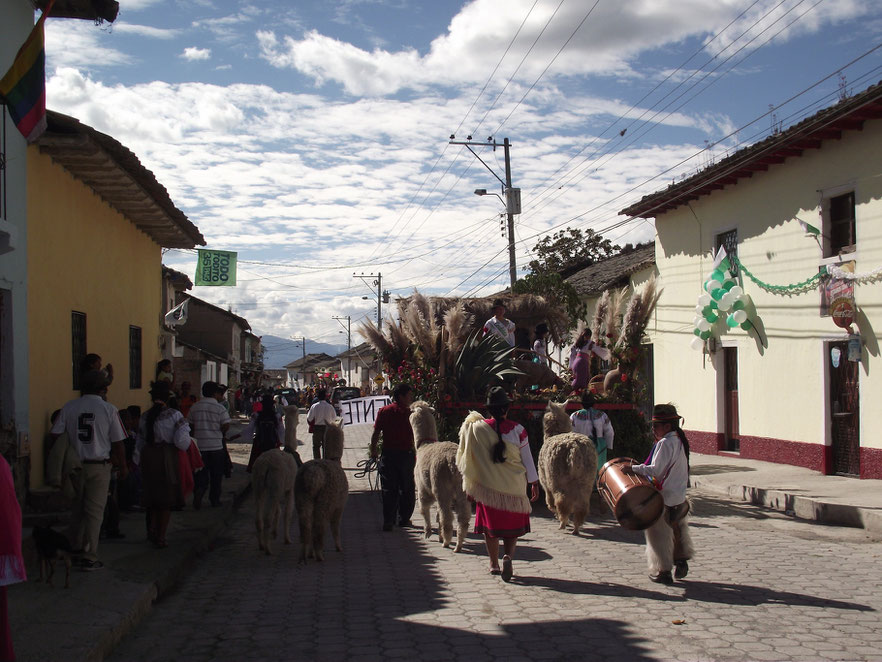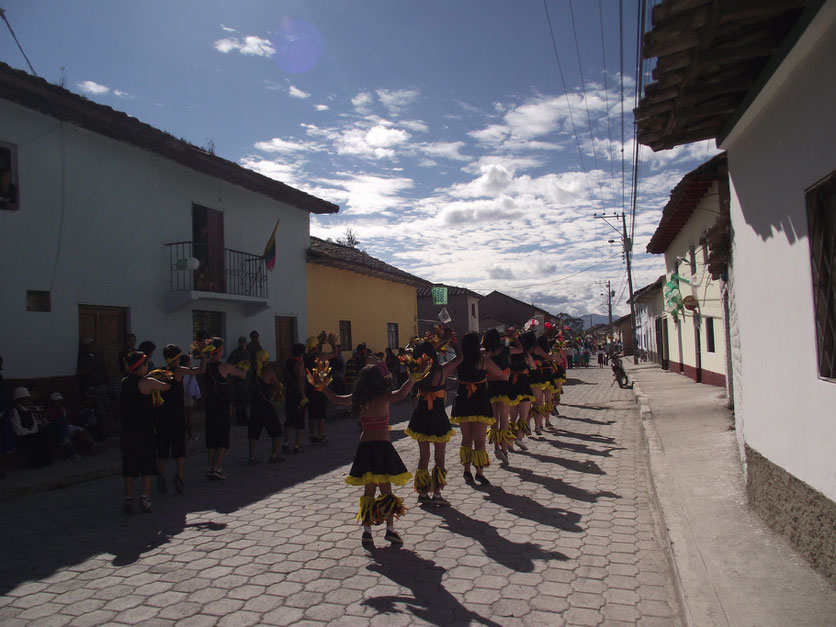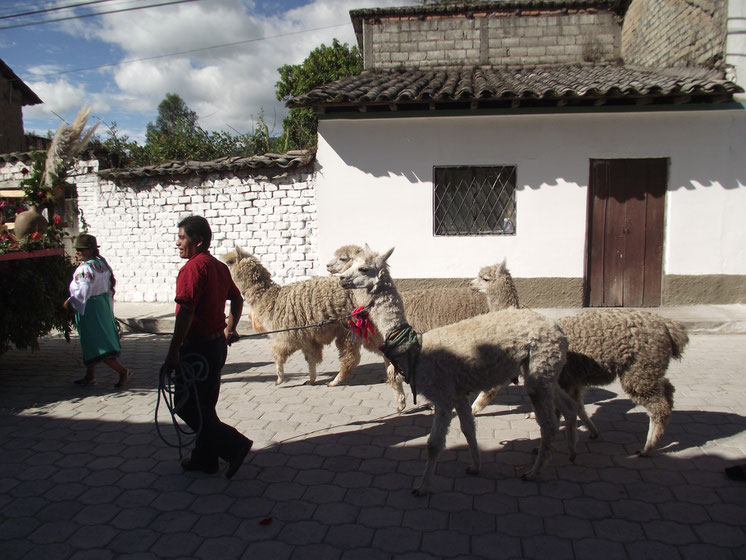 The 28th was my birthday. Aida and her daughter Tammy gave me flowers and we cooked a roast chicken for lunch. It seemed to go down well and we spent the remainder of the day relaxing with friends. The Spanish/Ecuadorian version of Happy Birthday sounds much nicer than ours!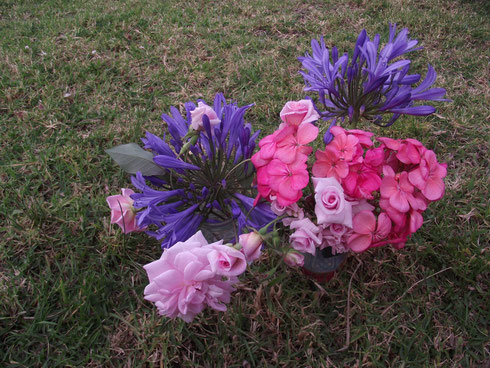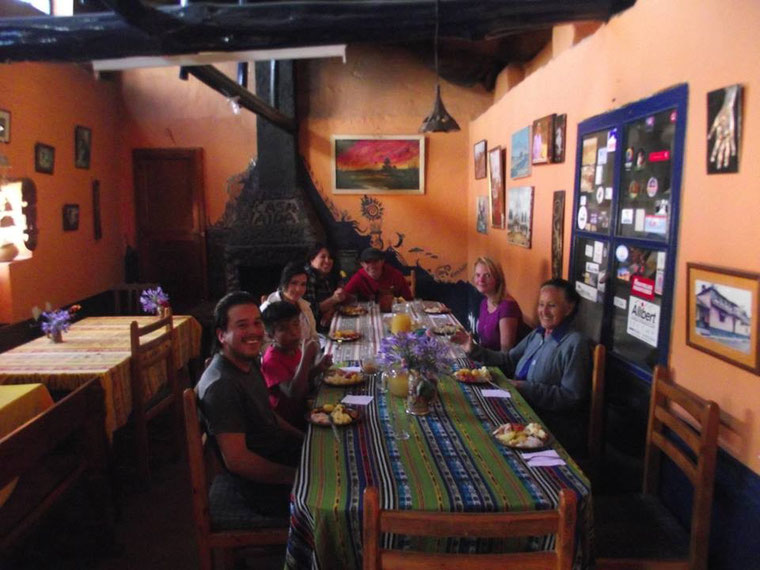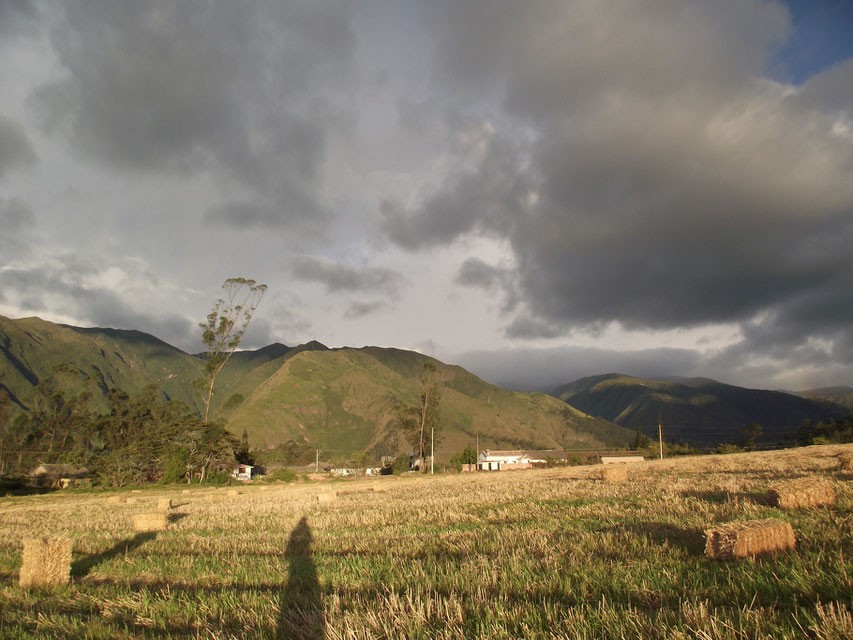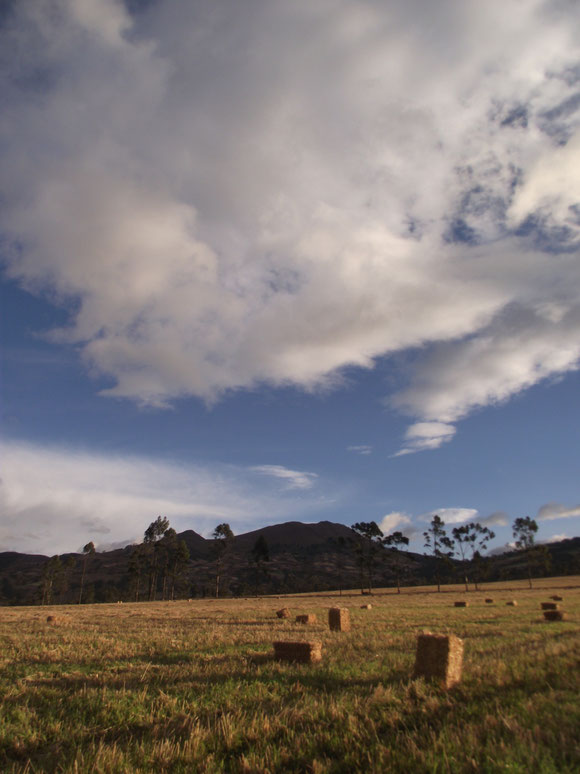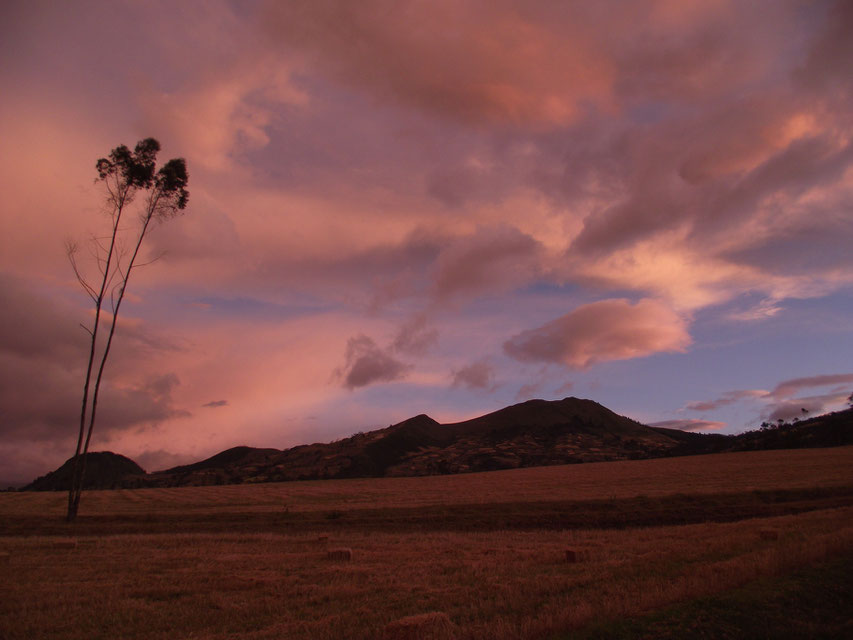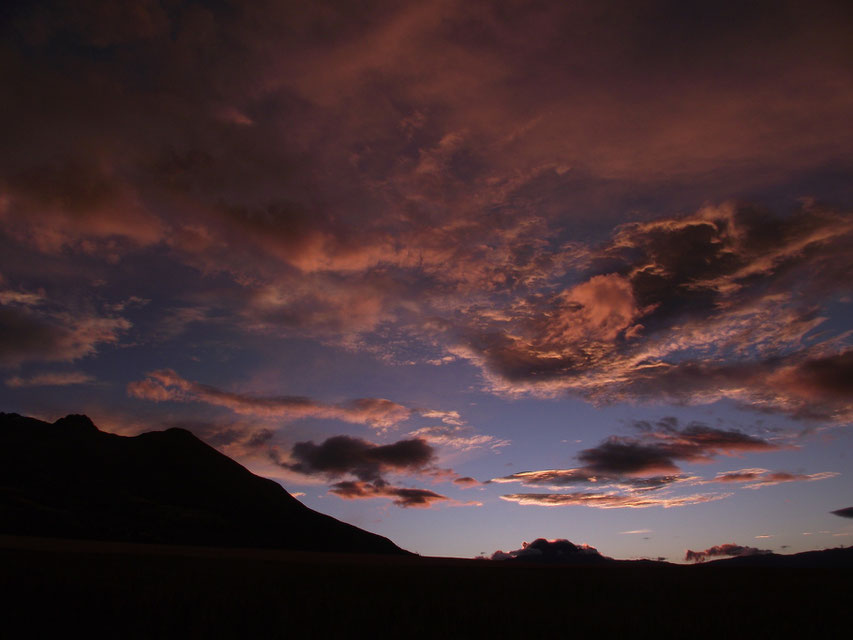 Ibarra only ever really looks pretty at night...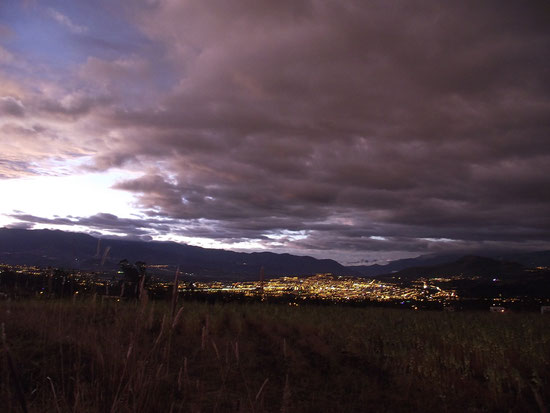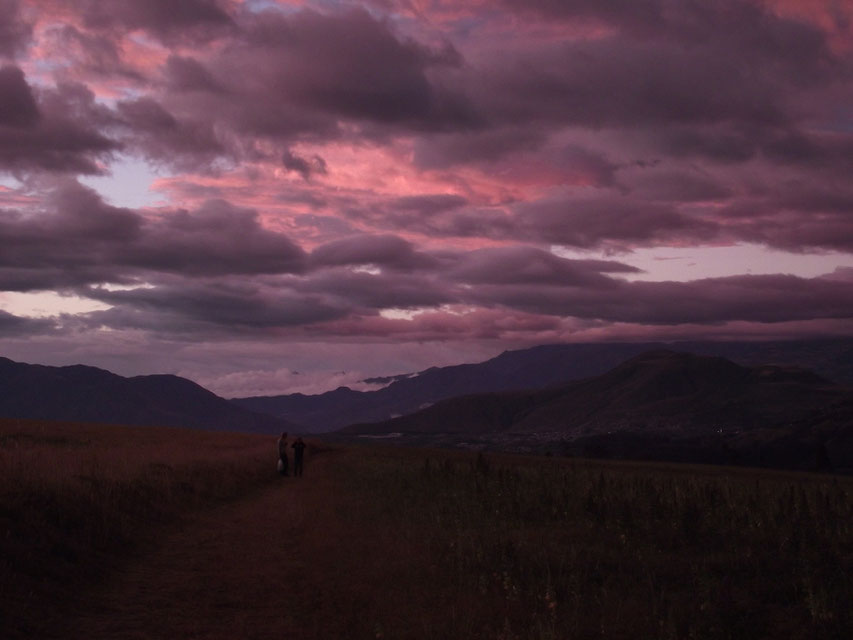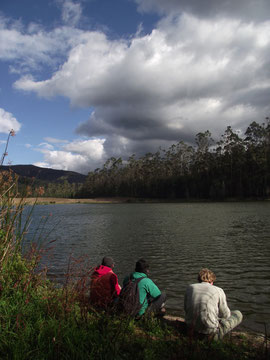 Coincidentally, our final day in La Esperanza was also our friend Roberto's birthday so, after helping Aida around the house, we headed out to a nearby lagoon. I'm not sure it is technically open to the public, but we just asked the family who were fishing there and it seemed to be fine to wander around. 
If you want to get the bus to the lagoon, you should wait at the bridge for buses going in the opposite direction to Ibarra. The bus should say Zuleta on the front, if you stay on for about 15 minutes and ask for the lake then hopefully someone will help you know where to get off!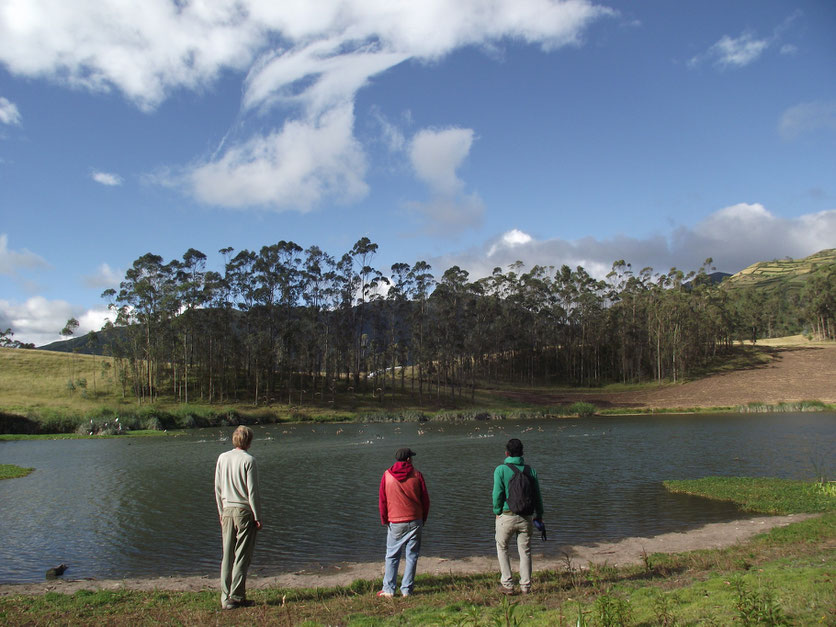 That, I promise, is my final word on La Esperanza. If you still want to know more you will have to visit yourself. :)