At weekends, the stretch of beach directly in front of Canoa's town centre is mayhem. There are hippies selling jewellery, places to buy fresh fried octopus and the usual pot-bellied middle-aged men lying prostrate on the sand. Occasionally you might even see clueless tourists bobbing along on horses which will only move if chased by a man running behind with a whip. You'd be lucky to find a couple of square meters to lay out your towel and turn your head away for a second too long, your bag might disappear.*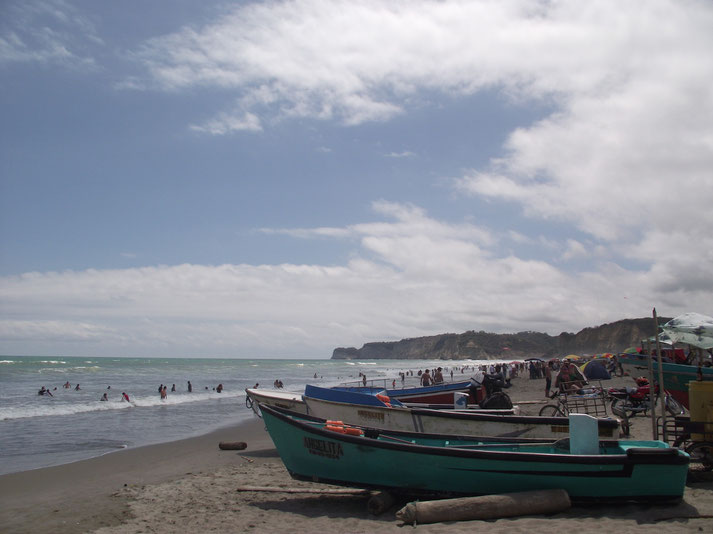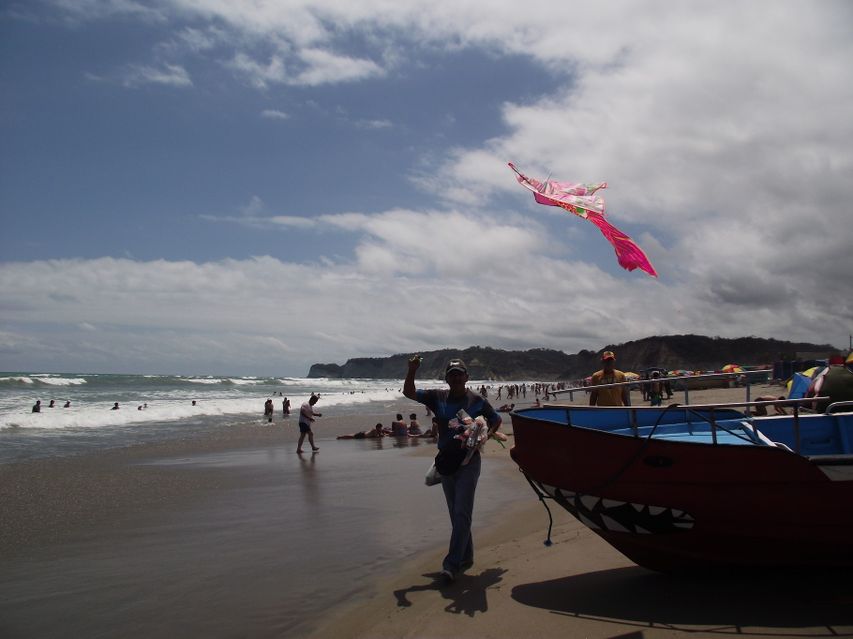 If this isn't your scene, it doesn't take long to escape the crowds. Unlike on busy English beaches, where everyone fights for their own piece of sand and is willing to walk the whole length of the beach to find a gap, holiday makers here don't seem to mind sticking together in the middle. Anything further than a five minute walk is generally left to us unsociable Brits and a couple of underage drinkers.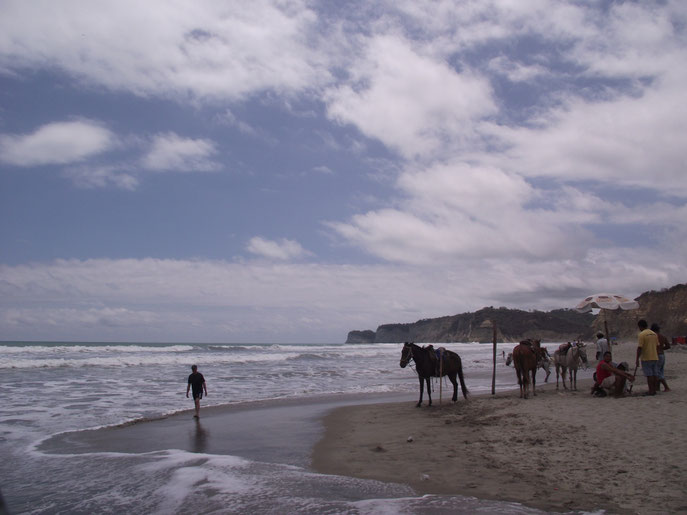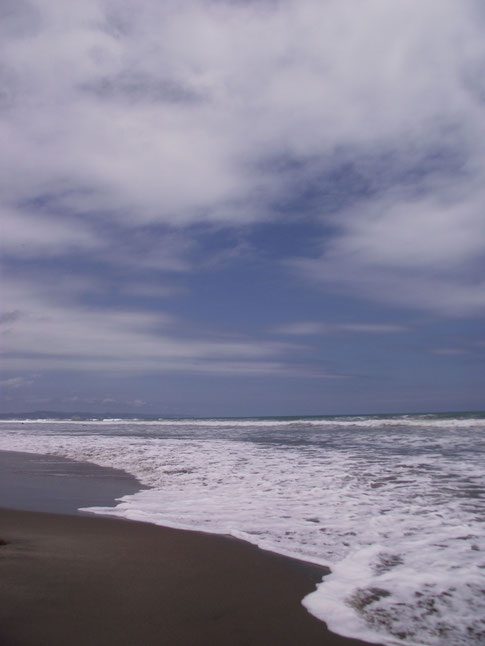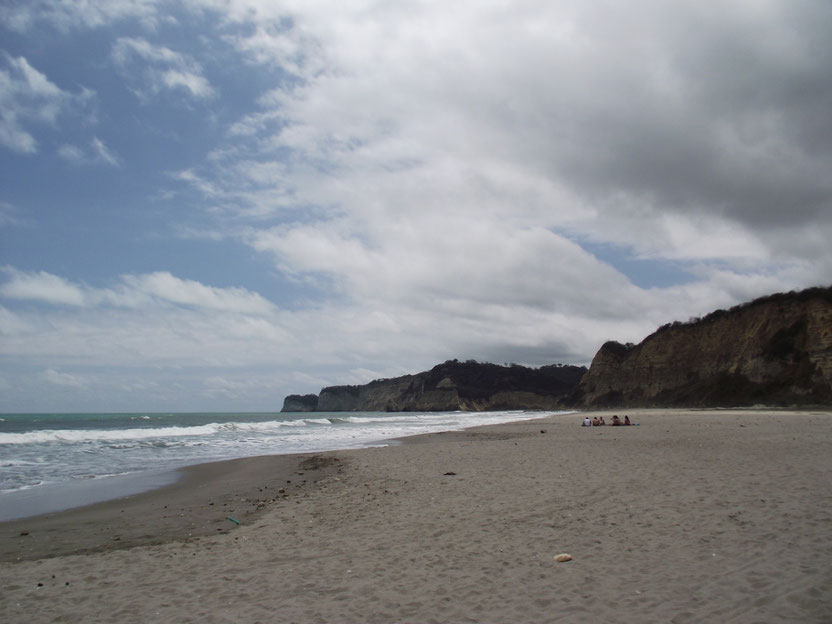 Considering how geared towards tourism Canoa is, I was surprised at how inexpensive we found it. Occasionally we probably got the Gringo price, but generally everything was just as affordable as elsewhere in Ecuador. With an abundance of street food and fresh fish, food was certainly cheaper than the $10 lunches in Mindo.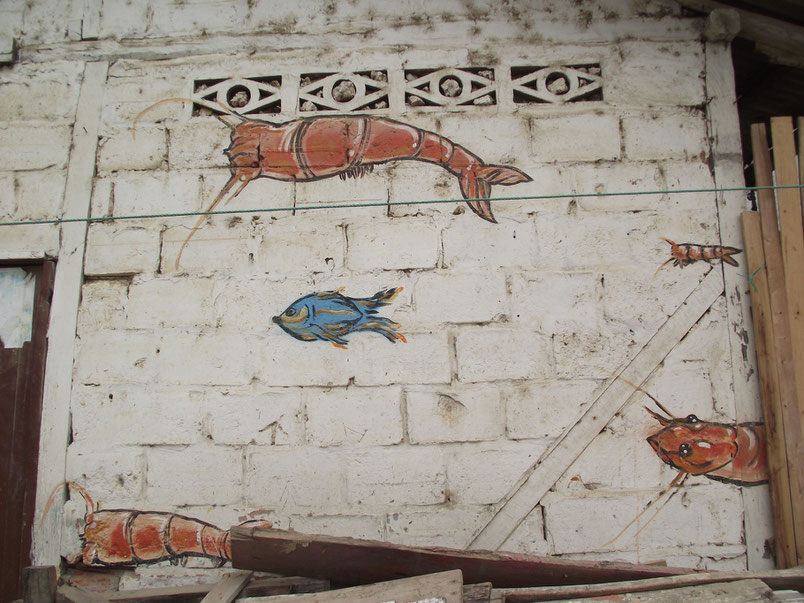 Far from being overdeveloped with all-inclusive resorts and over-priced restaurants, the surfer/hippy crowd has encouraged the growth of small businesses here. The beach-front is lined with low-key sea-food restaurants and there's a few small 'clubs' pumping out loud cheesy pop at night. Away from the beach and main streets, Canoa looks like any other small Ecuadorian town...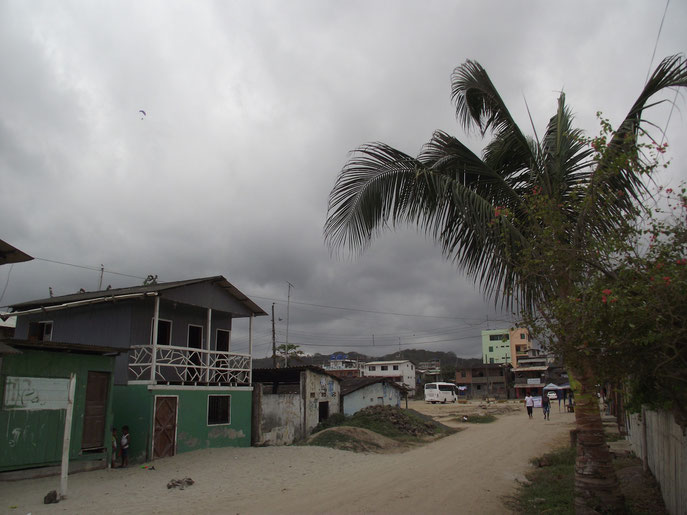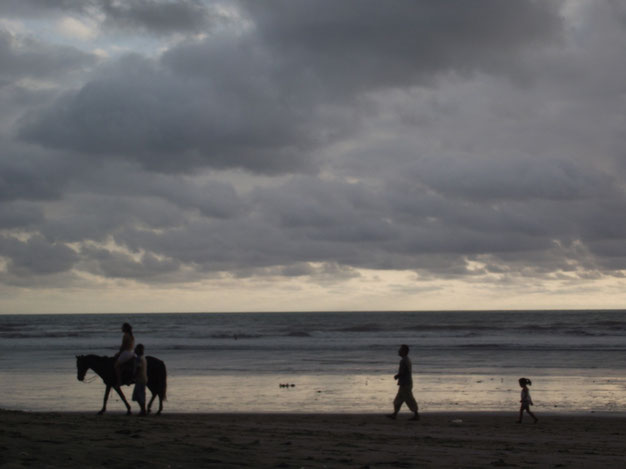 Apparently this isn't the right time of year for good surf, but we made the most of being back by the sea again by swimming every day. Some of the waves were certainly big enough for me!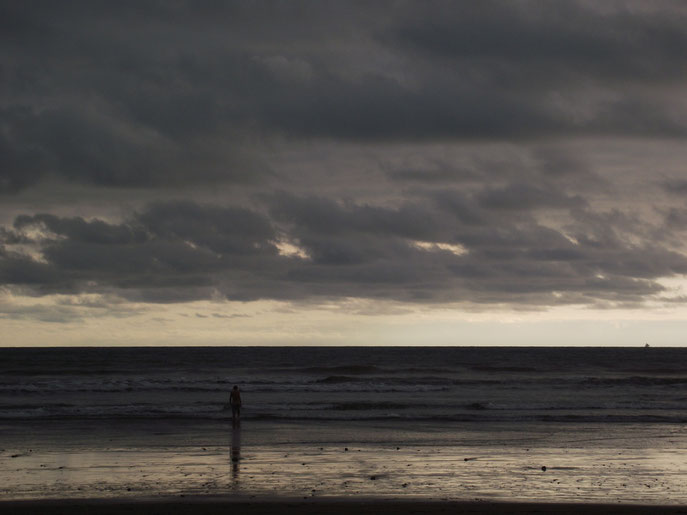 Dan and I stayed in Iguana camping which cost $3.50 per night. There is at least one other campsite and every other building seemed to be a hostel, so I think there are a variety of other cheap beds to chose from too. Iguana had a relaxing atmosphere with hammocks, a small kitchen and plenty of places to sit and chat. We met some interesting travellers, shared food and tried to practice our Spanish with limited success. 

If you're looking for a spot to take a break from your travels and chill-out, this might just be it.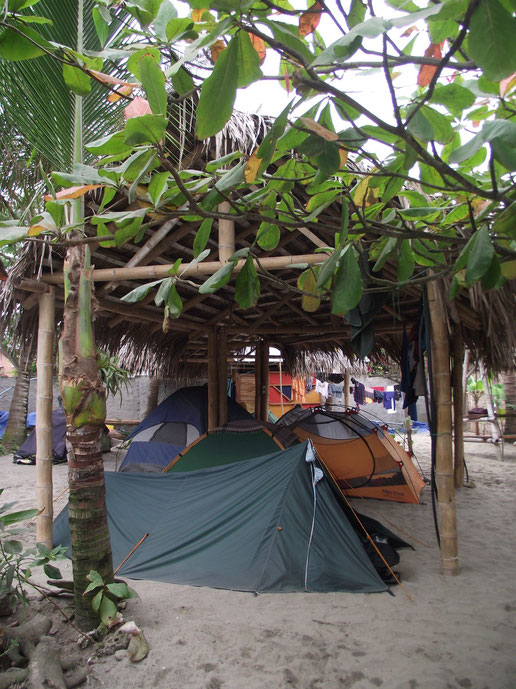 Thank-you so much for reading. Next time I'll show you some more difficult to find, off the beaten path beaches and tell you about our first experiences of hitchhiking in South America.
For pictures of incredible beaches, you might be interested in the islands of Islay in Scotland, Trinidad and Tobago or the coastline we found hitchhiking between Sydney and Melbourne, Australia.
For more about Ecuador try some of my posts about La Esperanza or Mindo.
*Unfortunately this happened to a friend of ours. Leave your valuables in a locker or with a friend- Canoa is not the place to just hide your wallet in your towel and go for a swim.