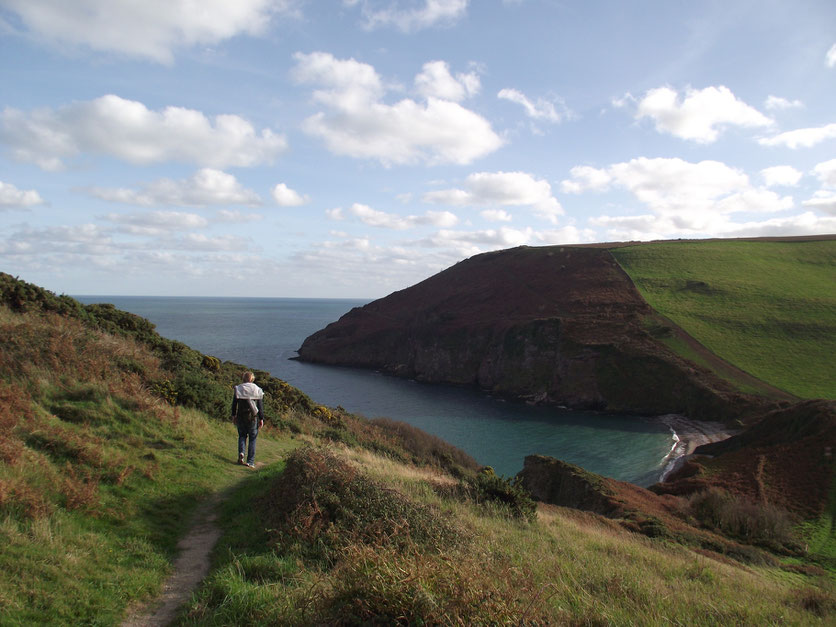 In the third part of my intermittent mismatch of a series, weird and wonderful things to do if you find yourself in Exeter, I'm looking at a couple of ideas for the city and some beautiful places further afield. With the weather drawing in for Winter, it seems even more important to make the most of those last flecks of sunshine. I've tried to keep outside as much as possible...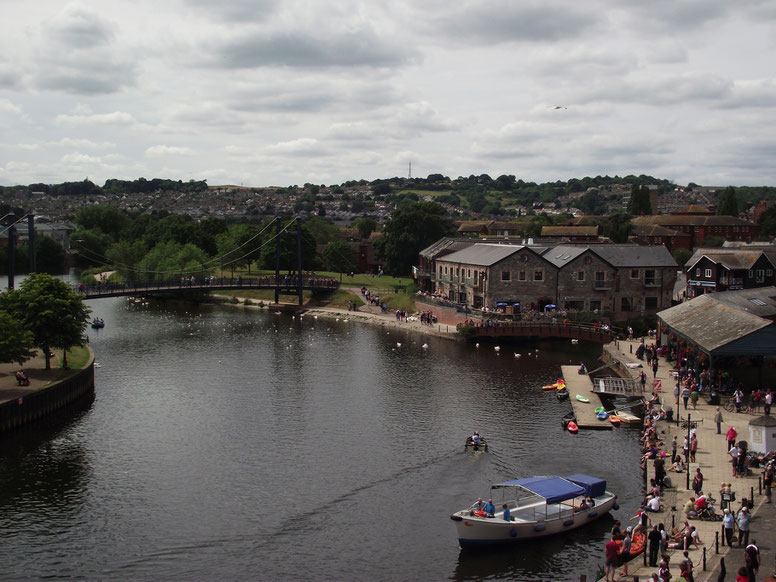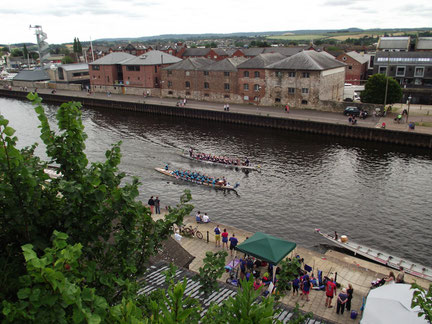 Dragon Boat Races
Even after countless painful hours running along the Exe's banks, this part of the river is still my favourite part of Exeter. One particularly bizarre spectacle I've chanced upon is dragon boat racing.

Drum beats resonate throughout the surrounding area and as you get closer you can see the sweaty crews beasting upstream. If you're intrigued, there are annual races in September and various chances to see them training throughout the year. In summer, the July rowing regatta which mostly consists of smaller boats, but includes some token dragons, is believed to have existed in some form since the 1800's making it Exeter's oldest sporting event.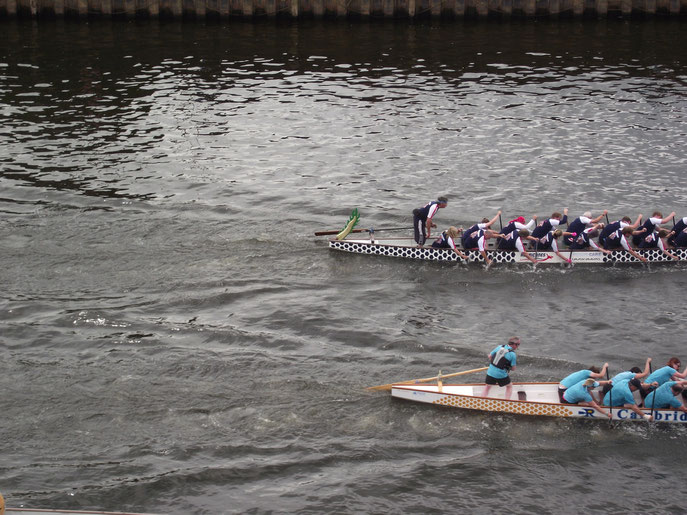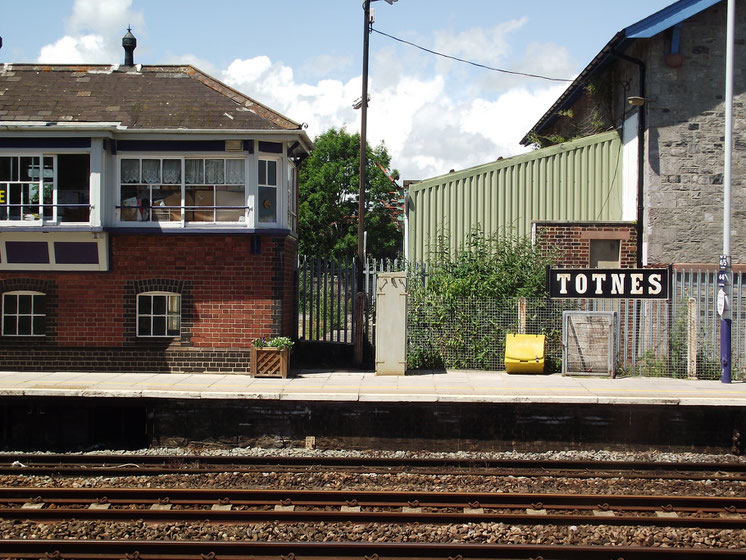 Totnes
Primarily Totnes is a haven for middle-class hippies. If you are looking for alternative therapies, locally grown organic mushrooms or some of those colourful ball fairy lights (that seem to have made their way over here since my first visit to Thailand) then this is your town. 
Although I'm mocking the vibe, there's a real alternative community thriving here; green and ethical issues are firmly routed at the forefront of their consumer psyche, there is an emphasis on local produce and the integrated art scenes are obviously thriving.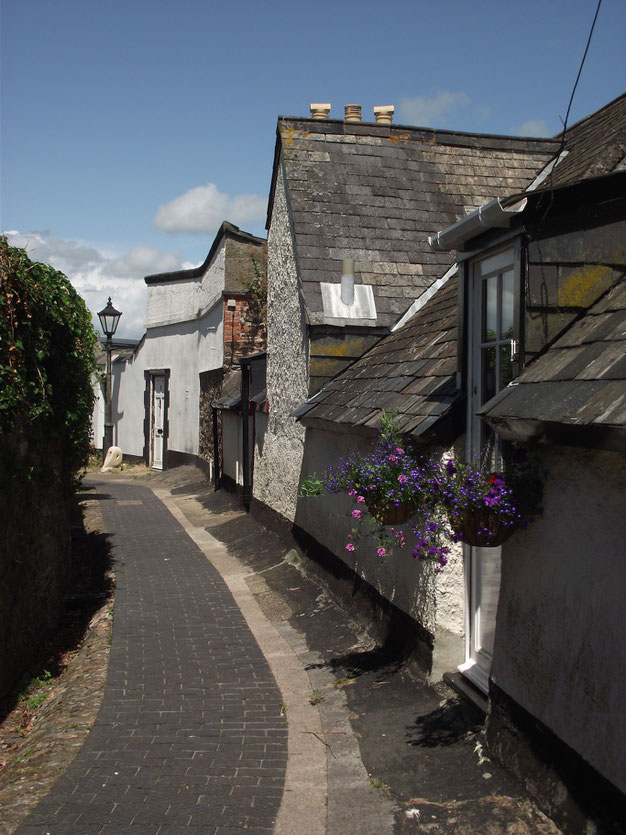 Totnes has recently branded itself a Transition Town, planning to work towards a more sustainable future with the local community. You can read more about the organisation behind this on their website, where there are many intriguing projects focusing on food, energy, housing and ideas for improvement. 
I particularly loved the idea of community gardens. The small plot in my photos below was planted by school children, there are labels explaining the properties of different species and most importantly, it's open for anybody to enjoy and relax in.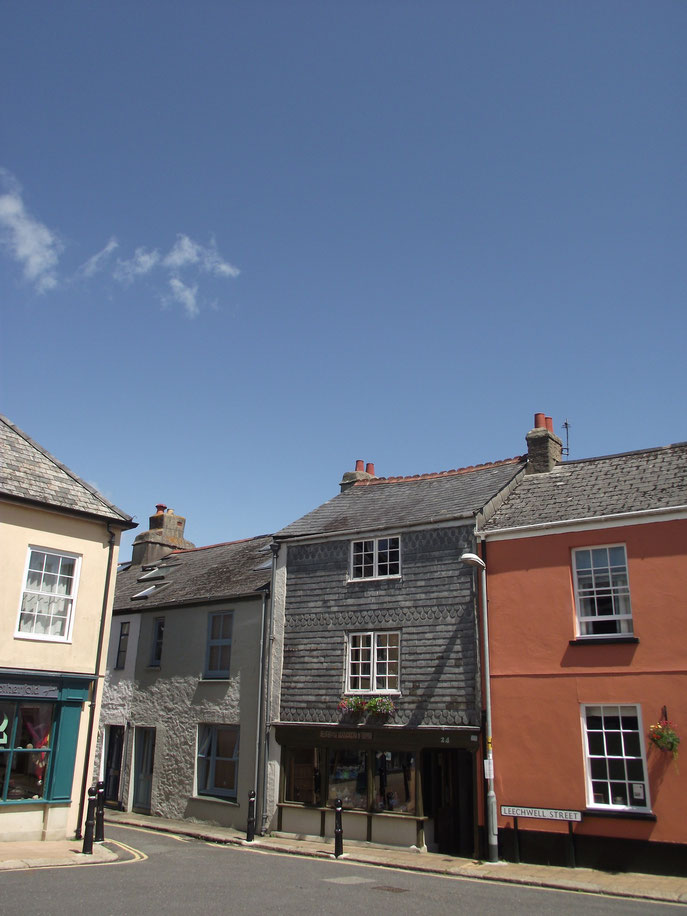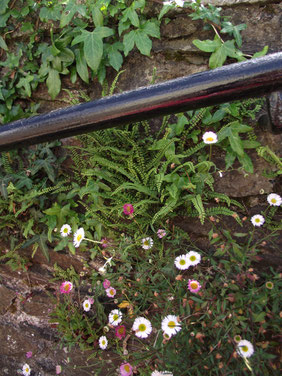 Although the bohemian thing is more recent, Totnes as a town dates back to 907 CE (AD) when its first castle was built. By the 1100s it was an important market town due to its strategical position on one of the main roads in this corner of the country and you can see historical buildings all through the centre.

I have to say I didn't know what a motte-and-bailey castle was until I started reading about this one. The motte part is essentially the hill built underneath to give strategic advantage and the bailey is an adjacent enclosed courtyard. This part of the castle in Totnes is Norman, making it nearly one-thousand years old, though the crowning stone keep* in the picture below was built a few hundred years later.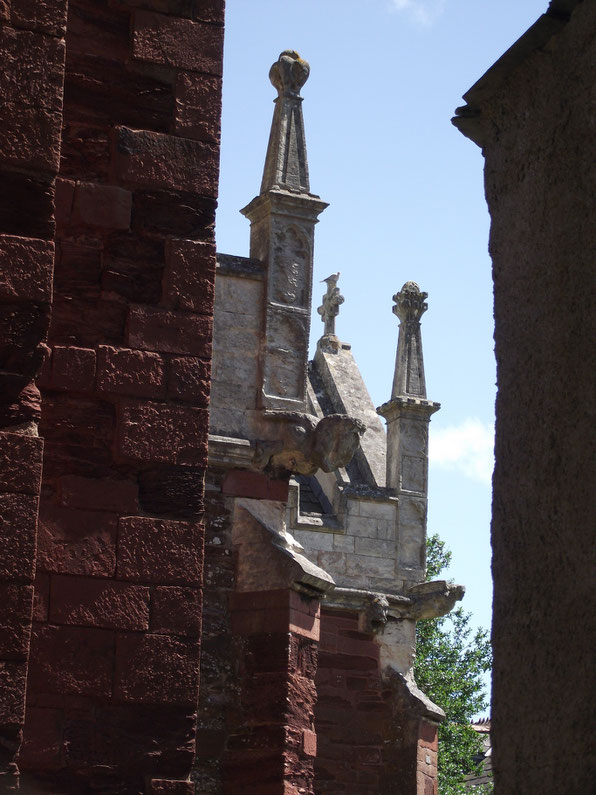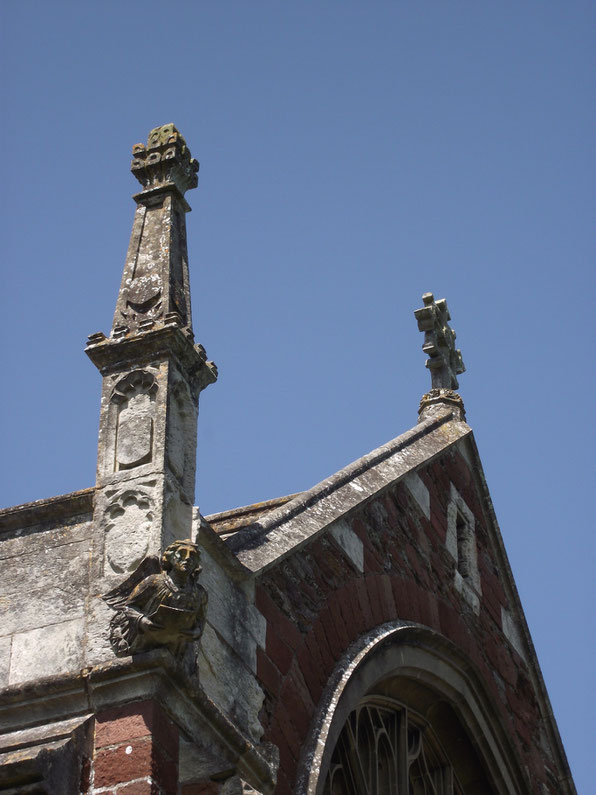 *Keep: this is a fortified tower built within castles during the Middle Ages in England and elsewhere in Europe.
Quiet beaches on Devon's South coast
If the retro-tat sea fronts at Paignton and Torquay aren't quite your scene, then head further West towards Man Sands. This undeveloped stretch of beach is smack bang in the middle of Exeter and Plymouth, but thankfully not the most simple place to get to (see below for instructions).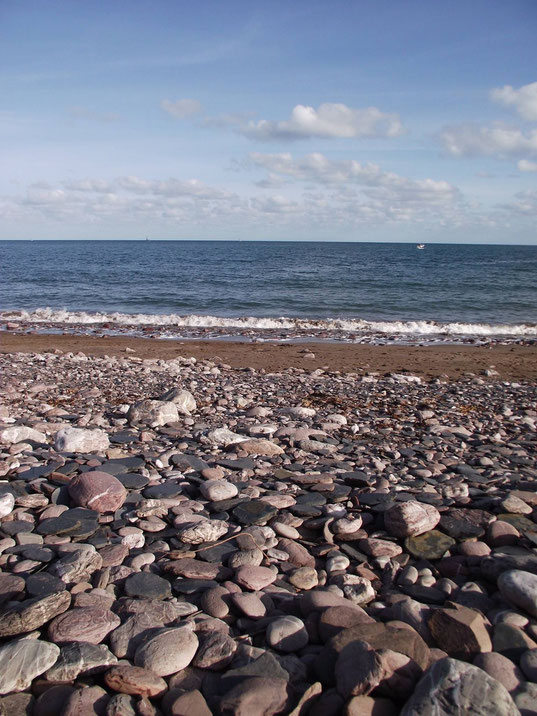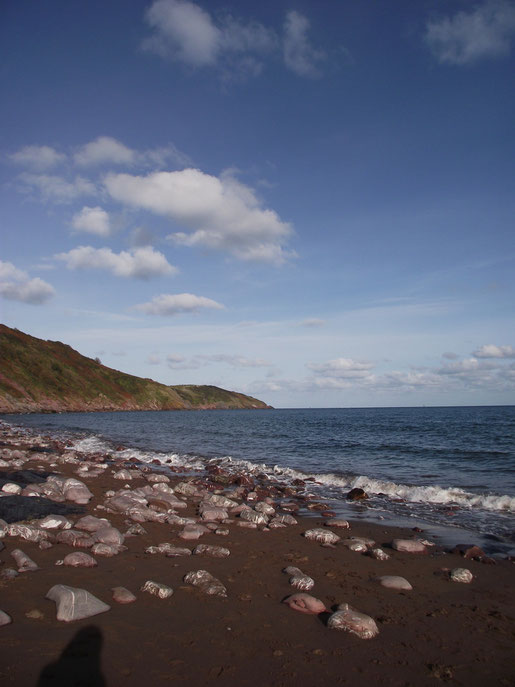 Though I love the red cliffs and colourful pebbles at Man Sands, we were looking for somewhere to camp (sorry internet police) and headed further along the coast path. This is the magical Scabbacombe Sands...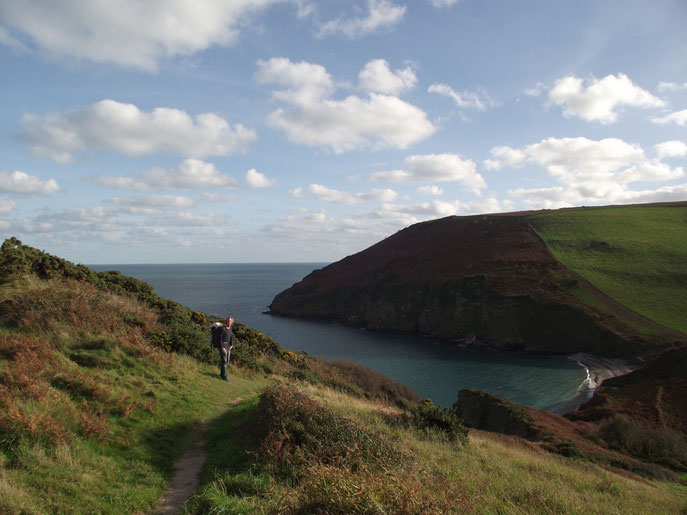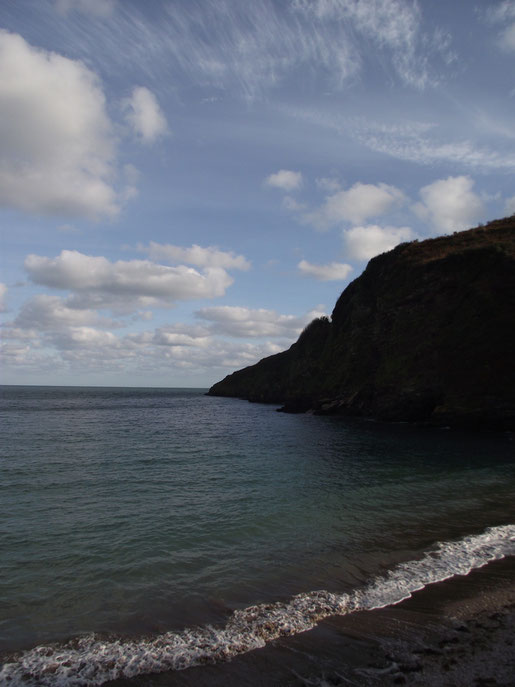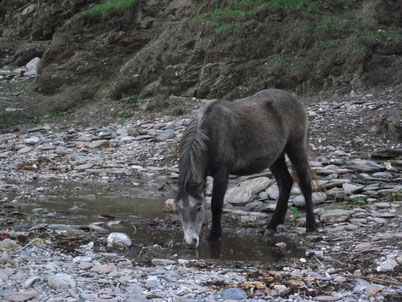 We found this little stretch of sand totally deserted until the sun began to set behind the hills when we were joined by some ponies, evidently frequent visitors at dusk. Though it's not as colourful as Man Sands, Scabbacombe feels magical in its isolation. It's rare to find yourself somewhere wild in an area of the UK as popular as Devon, but there we were alone with the wind and the sea. 
Regardless of our night-time worrying, we weren't swallowed by the howling wind and rapidly growing waves in the night and survived until morning to boil coffee in the misty sunrise.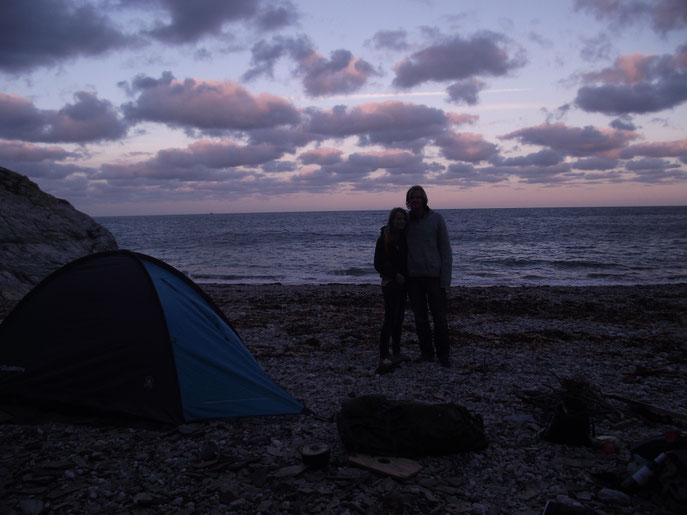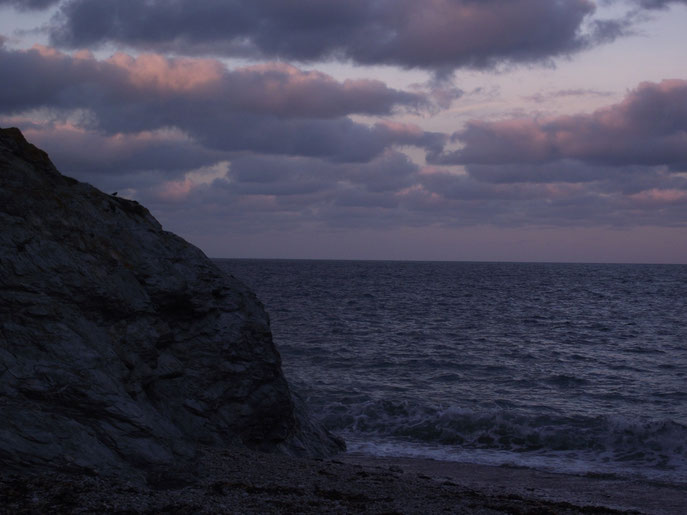 Useful information & links:
Don't camp anywhere you might annoy people. Put your tent far from roads and buildings, avoid livestock and set up as the sun sets. Pick up your rubbish and don't leave a mess when you go. Ideally you should ask the landowner. 
There's only a couple of buses to and from Brampford Speke, though your could try to hitchhike. Here is the bus timetable.
There are regular trains from Exeter St Davids to Totnes. They come twice an hour, take around 30 minutes and cost £6.50 for a single or £6.60 return. You can check for up to date times and prices here.
Totnes castle costs £3.80 to enter or less for children, families and concessions. Check opening times and prices here. You can see the outside of the castle without paying to go in.
To get to Man Sands on public transport, we got a train to Paignton and then the number 12 bus to Laywell Road, near Brixham. Trains go several times an hour on week days and every hour on Sunday. Here is the time-table for the number 12 bus. From there the walk wasn't more than an hour or two, but be sure to take a map.