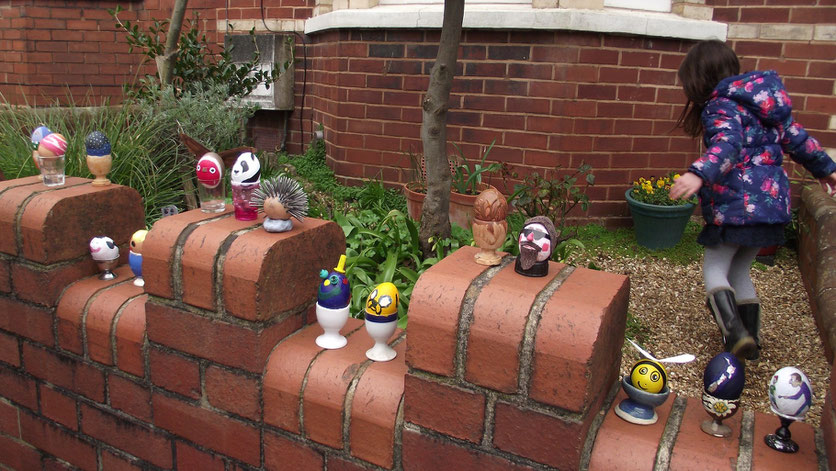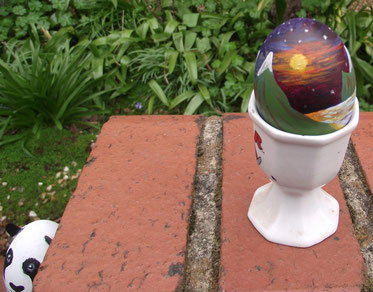 When I'm travelling I am always so excited to find unique little celebrations within the communities I pass through. I thought this one here in Exeter deserved a mention too... 

Every year, the inhabitants of Morley Road celebrate Easter by hosting an egg decorating competition followed by egg and spoon races down the length of the street. There are separate categories for men, women and children, with the overexcited adults taking their participation even more seriously than the kids.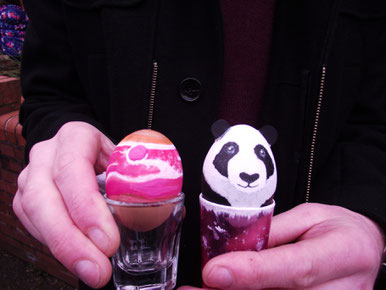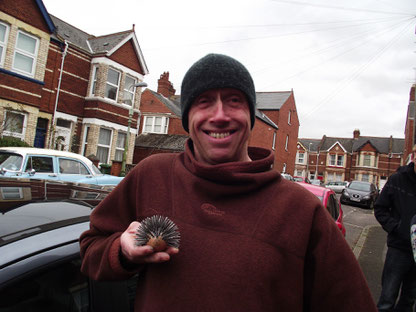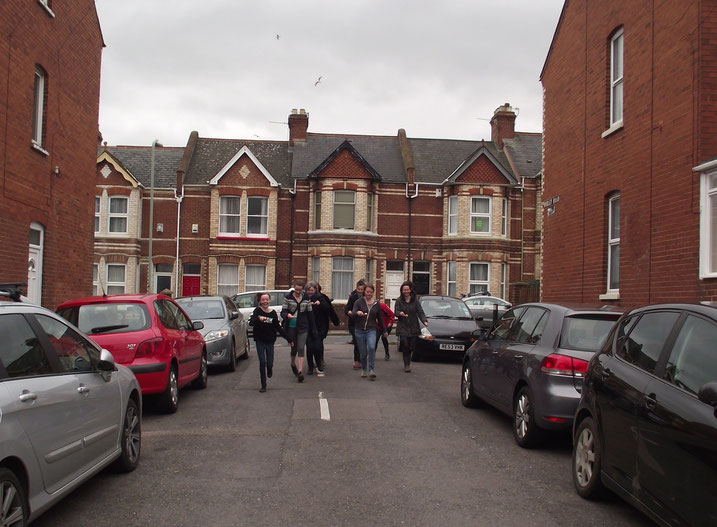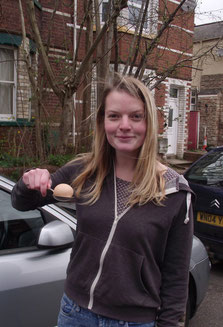 Despite being impostors Dan and I were invited (by handmade, egg shaped invitation) this year and embarrassed ourselves by winning both races with over-sized spoons and inappropriately fierce competitive spirit. 
The imaginatively painted eggs were judged by an impartial visiting child, and although I was disappointed not to win with my mountains and sunset, the nail-spiked hedgehog above was a simple work of genius. 
With sunny weather ever since, the Morley Road Easter celebrations were a fitting event to mark the coming of Spring- I'd like to thank Ruth Lloyd for her vital part in the organisation and delivery of this little community building event year after year and all the inhabitants of Morley Road for making us feel so welcome. We hope to see you all next year and promise to bring smaller spoons!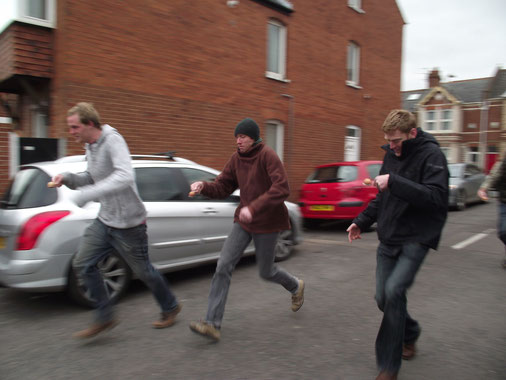 I'd never been to an Easter event quite like this one and would be interested to hear if you've come across anything similar here in the UK or elsewhere in the world. Let me know in the comments below! Thank-you as always for reading. :)