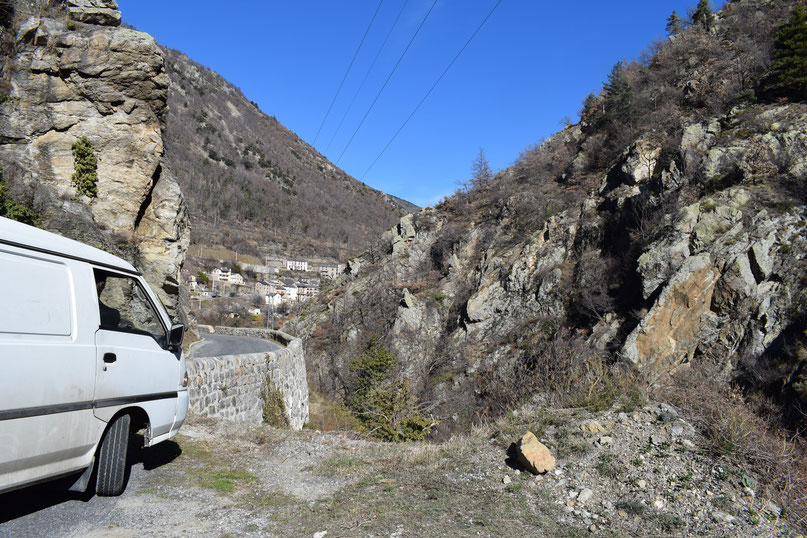 The morning of our intended departure from Morgins, Dan discovered that we (he) had left the head-lights on all night. Burt was in a coma. The oldest vehicle in the village by a good fifteen years you can imagine the spectacle we made heaving the van to the top of an icy hill and then charging down again with only the hand-brake to rely on. The slope out of the car park wasn't enough, but the only remaining gradient was right down through the middle of the village, road lined with kit laden skiers and troops of school trip children. A kind old man helped me get up some momentum and we watched as Dan hurtled a good hundred meters before bellowing out a puff of smoke. I hadn't been keen to be in the drivers seat...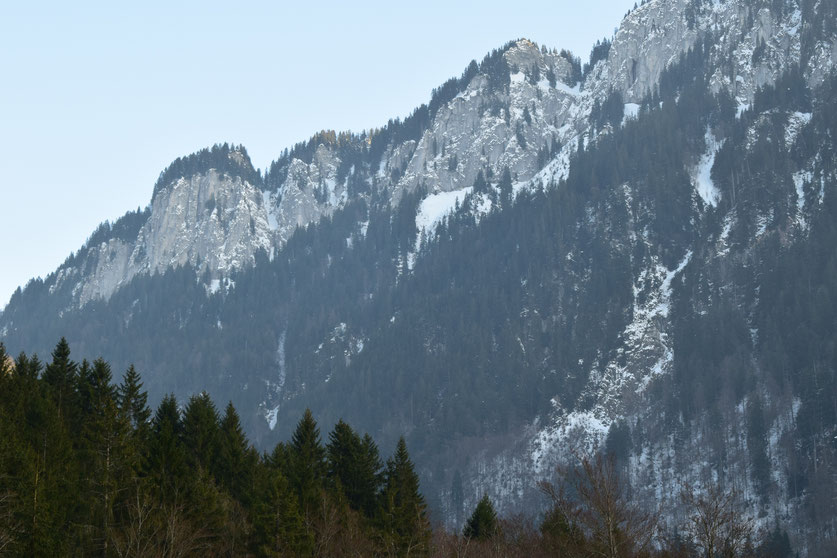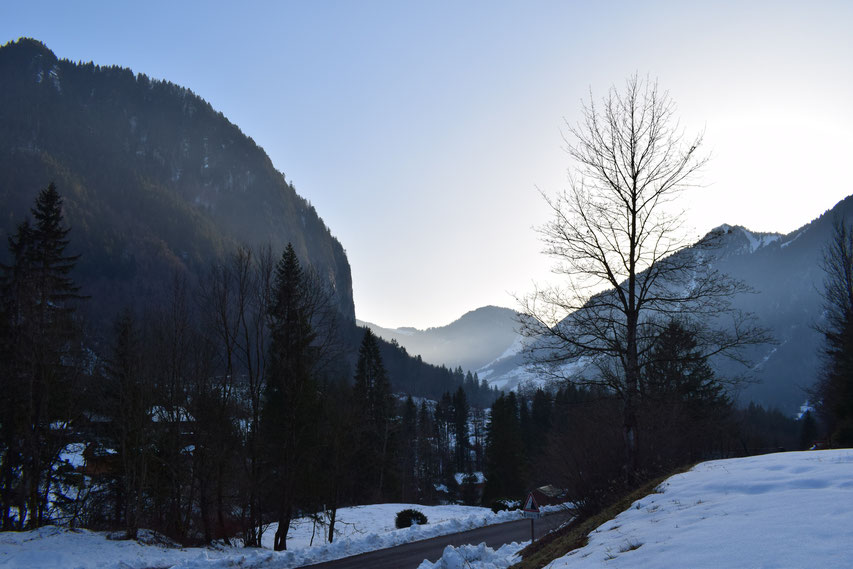 Passing through Chatel again, we picked up a succession of ski lift workers on their way home and got somewhat lost in our attempts to evade Geneva. In the dark we headed in the direction of a mysterious Frangy, nowhere in particular, but far away from cities and toll roads. Crawling through Germangy, Epangy and a range of similarly named villages, we couldn't resist stopping when we saw "Frangy Pizza". Eight euros for a cowboy hat's circumference of stringy, melted cheese, just as thick as the base supporting it, seemed pretty reasonable when you could pay the same for a punnet of tomatoes in Switzerland. Re-fuelled, we wove around mountain hair-pins towards Lac du Bourget. We didn't realise until morning that we hadn't quite made it, but were only two minutes away.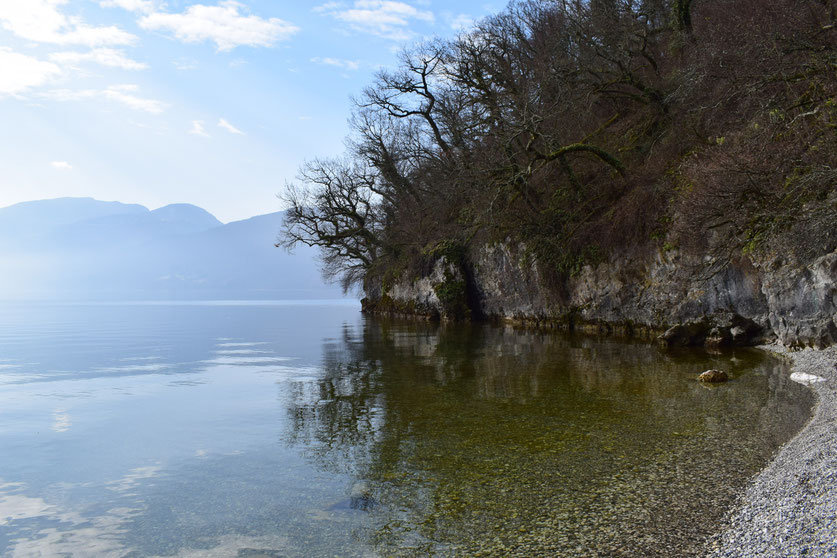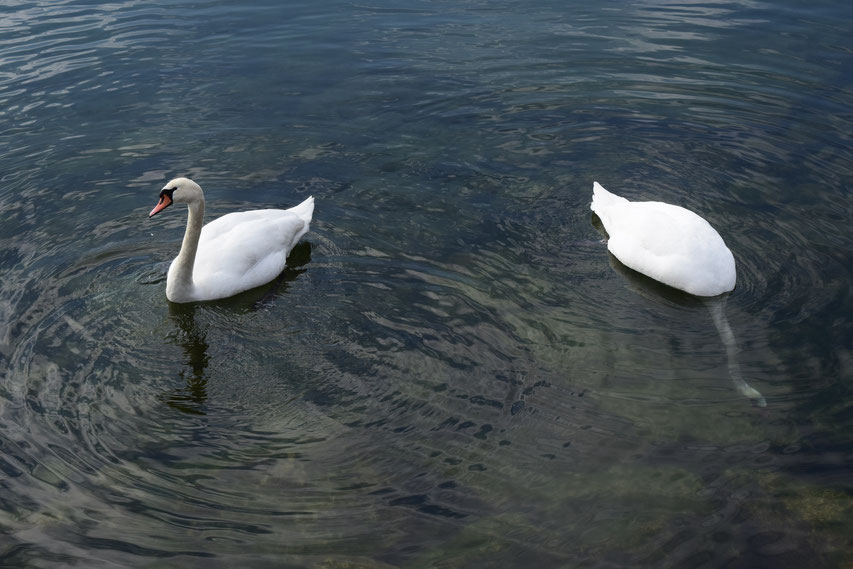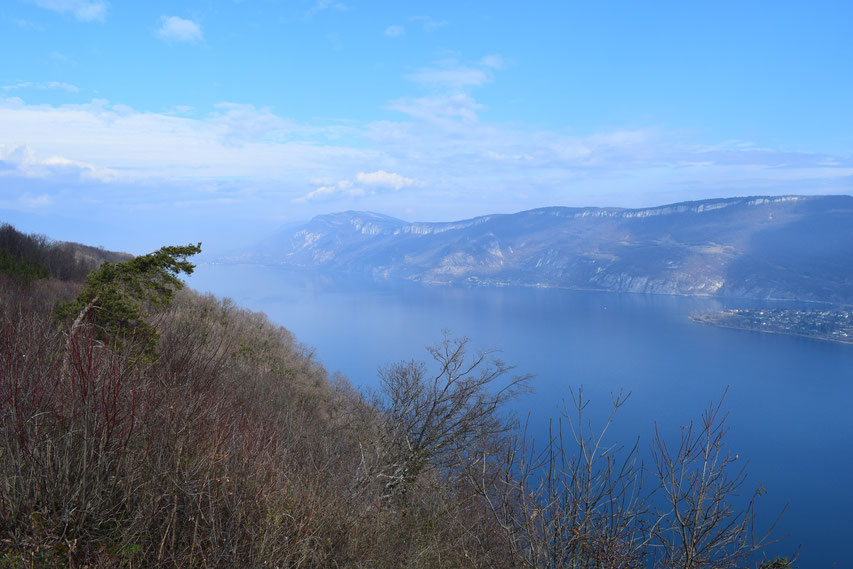 As we travelled South, winding around the the Rhone, over countless speed-bumps in tiny hillside villages and the gorges of the Ardèche, it felt as if we were skipping forward months through the year. 
By the time we reached Vallon Pont d'Arc, it was shorts and t-shirts weather (for English people). We were still stumbling a little at finding nice places to park up for the night; not that there was a lack of them, but the temptation to drive just a little further, in case the most beautiful spot was just around the corner, often left us settling for the nearest lay-by once the sun was set.
Following the symbol that marks sites of historical or natural interest, we stumbled upon a selection of unimaginably picturesque villages, despite our total lack of research or preparation. Europeans live amongst and take for granted the kind of historical buildings that would be considered archaeology on a different continent and I wondered how long these had stood more or less un-tampered up in the mountains.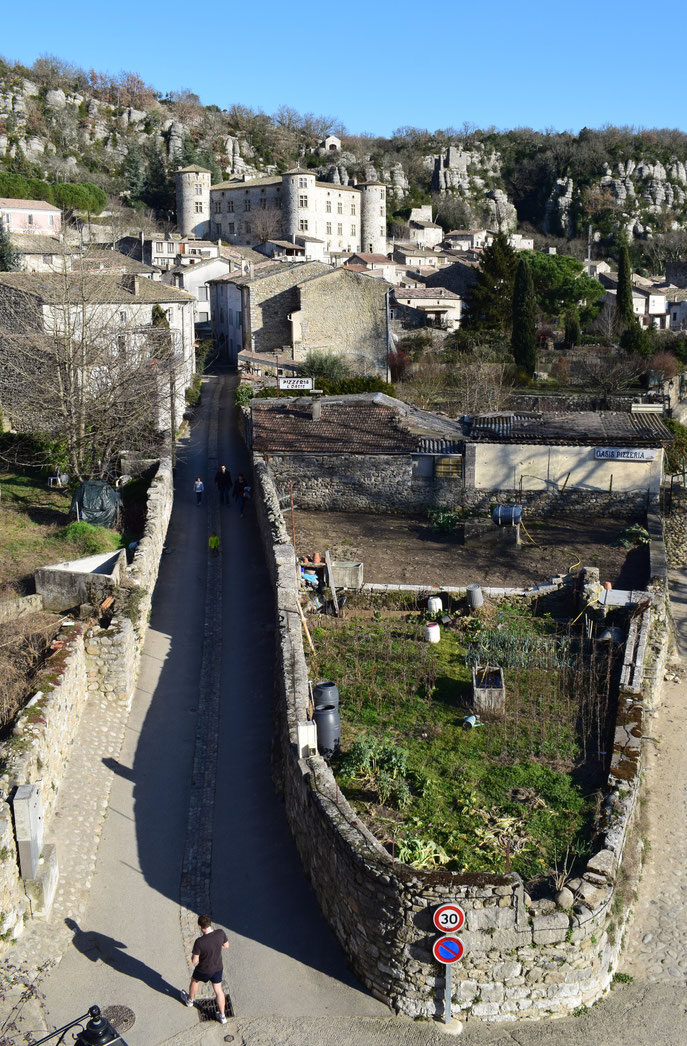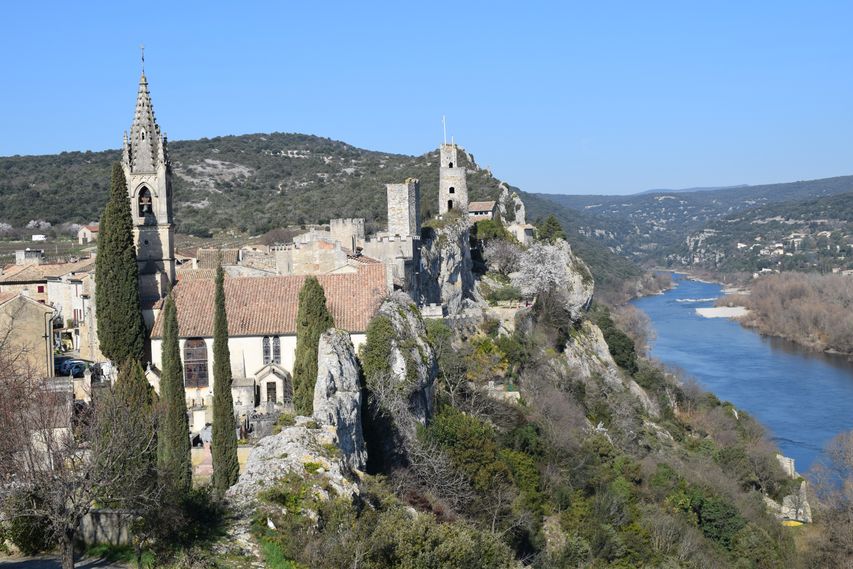 On the promise of flamingos and potentially sun soaked beaches, we took the long route down to Carmargue and the Mediterranean, picking up a forlorn hitchhiker on the way to the hospital to visit her boyfriend. When we got there we found the strange pinkish birds, but only very far away with the backdrop of a shipping port. There were probably nicer parts of the park, but we took a long look and headed straight back through Montpelier towards the mountains.

Too late to consider cooking, we went to sleep in a lay-by promisingly close to windy Lac du Saligou; another noisy resting spot which in the light of day was probably the least appealing for miles around. I'm sure I describe landscapes as surreal or alien too frequently, but with red earth, clumps of cacti and numerous teen lovers names and exclamations spelt out in white rocks on bulbous hillocks, it couldn't have felt further away from Switzerland. We parked our noses into a couple of surrounding villages, for fresh pain au chocolat, bread, eggs and even a deliciously smooth coffee (compared to our ninety-nine cent bag that sticks in the back of your throat).
The lake itself was just as bizarre as the landscape. Dwarf surf waves smashed against the trunks of quarter submerged leafless trees; a flock of cormorants defending one which had somehow found itself a hundred meters from the shore. Somebody was growing grapes down here and a couple of much bigger, but equally decrepit "Burts" had made the doughy parking field their home for now.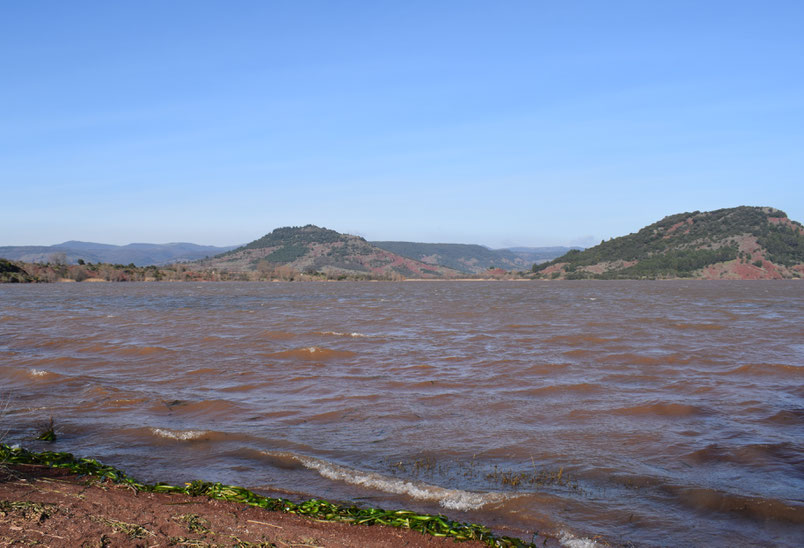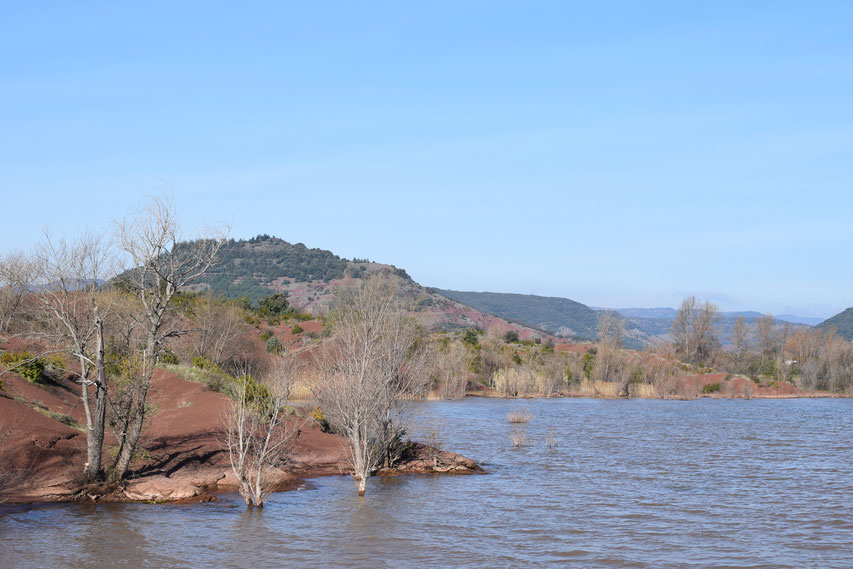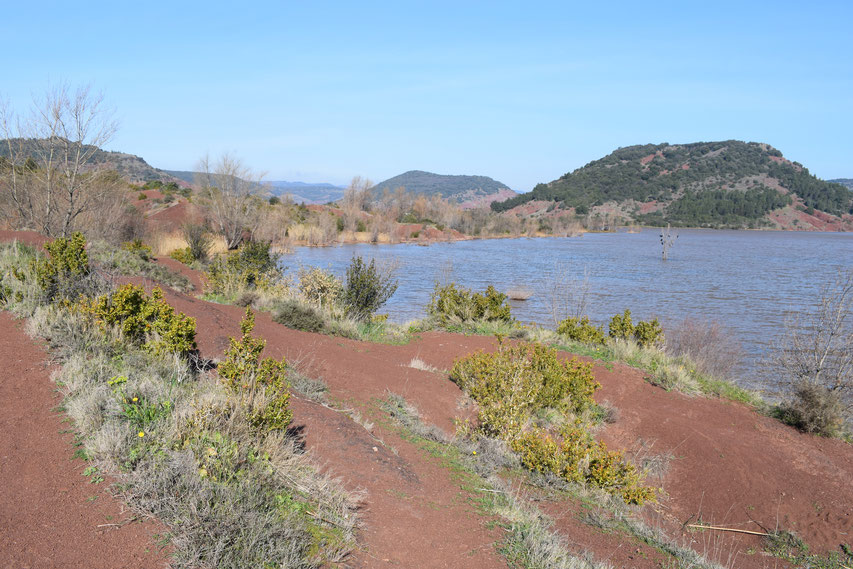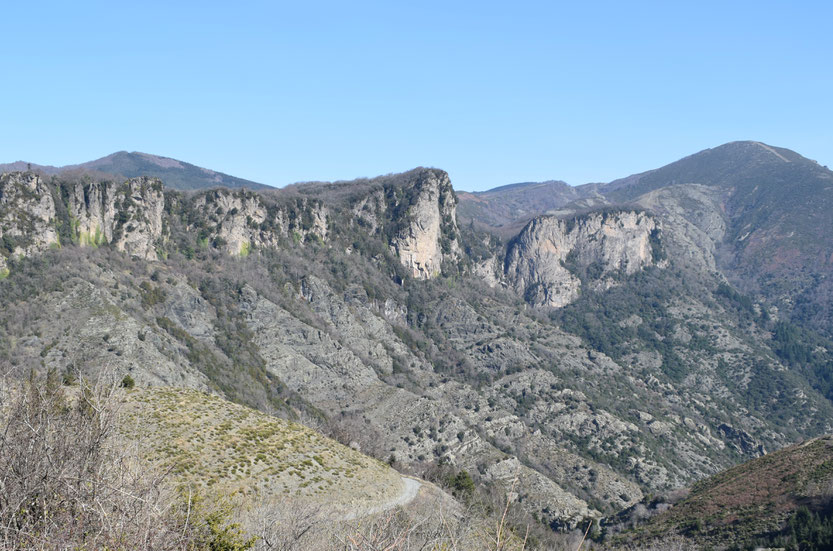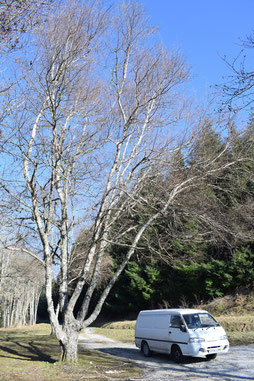 After Salago, Lac du Lauzes was pleasantly unremarkable; tall, bare trees and a flat expanse of slightly murky water, the Monts de Lacaune might have been anywhere in Europe or the US. It was blissfully quiet on the banks, or it had been for the beaver before we startled it.
Beneath the ramparts around Minerve (apparently site of the massacre inflicted by Simon de Montfort during the crusades against the Cathars in 1210) we dunked our heads and feet into the river. It wasn't really warm enough for swimming, but the longer we live in Burt the more it becomes apparent that if ever there is an opportunity for washing, a toilet, getting fuel, water, gas for the stove or cheap food (not forgetting somewhere nice to sleep as previously mentioned), it's best to take it before that becomes our only objective.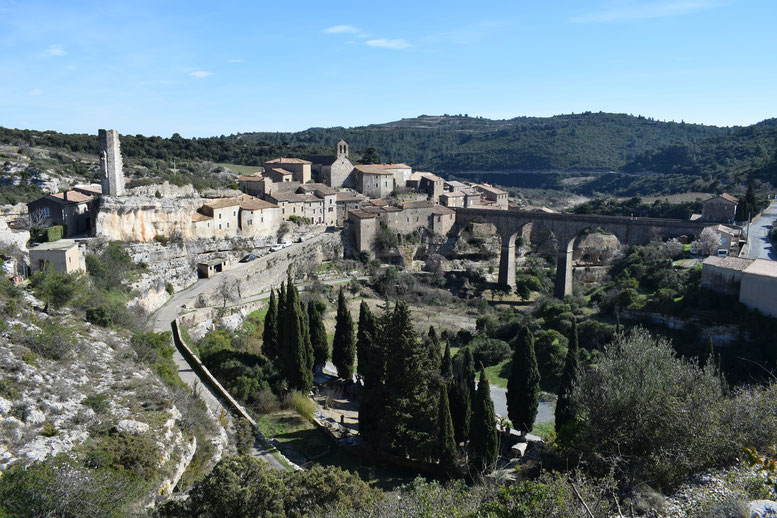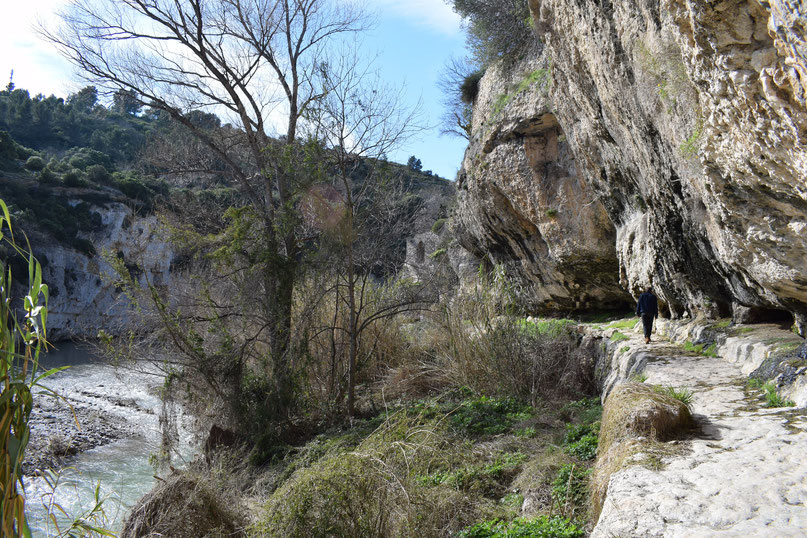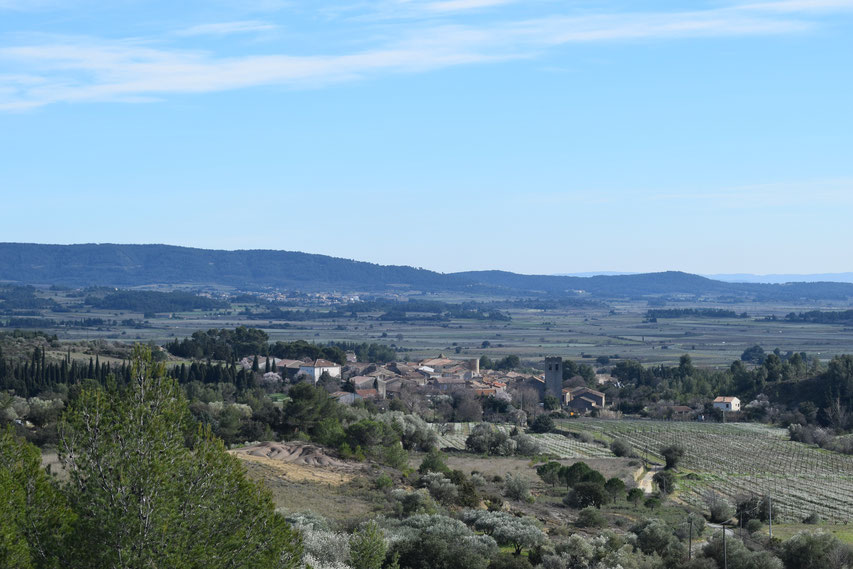 I excelled myself in the fishing village Bages, down on the Mediterranean again, by driving the wrong direction around their one way "centre", much to the excitement of the locals. Panicked, I tried to manoeuvre around the corner of a steep slope and got wedged, blocking the road completely to any thankfully absent traffic. After the original shouty man had walked on, two amused ladies instructed me not to bother turning (probably as I was in danger of careering down into one of their cars) and kept an eye out for oncoming traffic as we escaped.
We slept that night overlooking the Canal de la Robine, unsightly port town across the water and sea beyond, on the brow of a gigantic herb garden; there was thyme, lavender and rosemary in abundance, so I stole some springs for the van in vague optimism of a more fragrant future.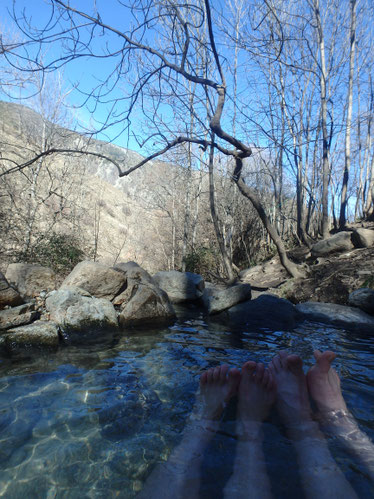 Now having gone nearly a week without showering, I was feeling quite uncomfortable in my own skin. I can't describe how excited I was to plunge into the steaming hot springs in the mountains near Fontpédrouse.
Unsurprisingly we were not the first to hear of this free bath in the Catalan Pyrenees; crusty camper-vans, a few small tents and groups of more traditional hippies, who might have needed the wash even more than us, were clustered around the area. We had a soak beneath the dream catcher in isolation for a while anyway.
I hadn't been pleased to see us returning towards snow, but despite the warning signs for snow chains and slipping, it was so hot I was wearing a cotton dress without tights and the only white was far up above us. The next day the road signs changed to Spanish...