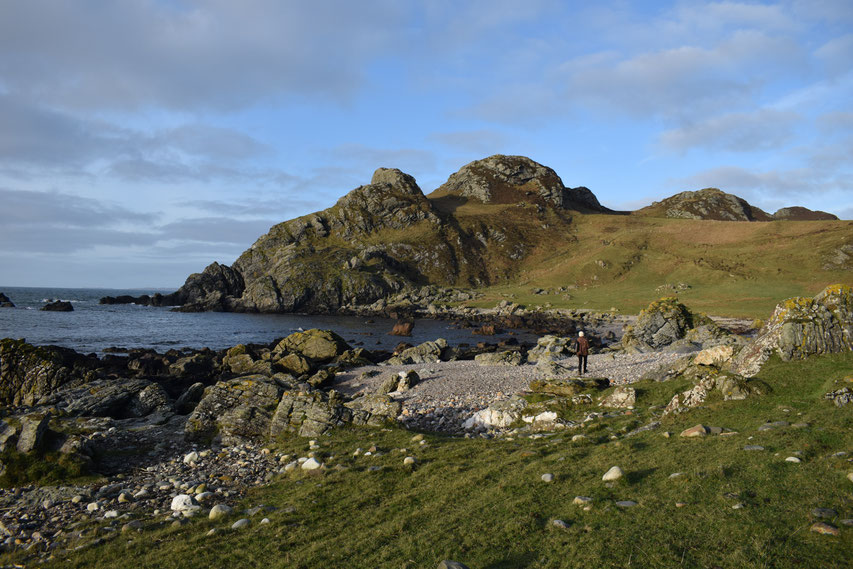 I had not seen my family, or visited the Hebrides, since the previous January; a trip to Islay was long overdue...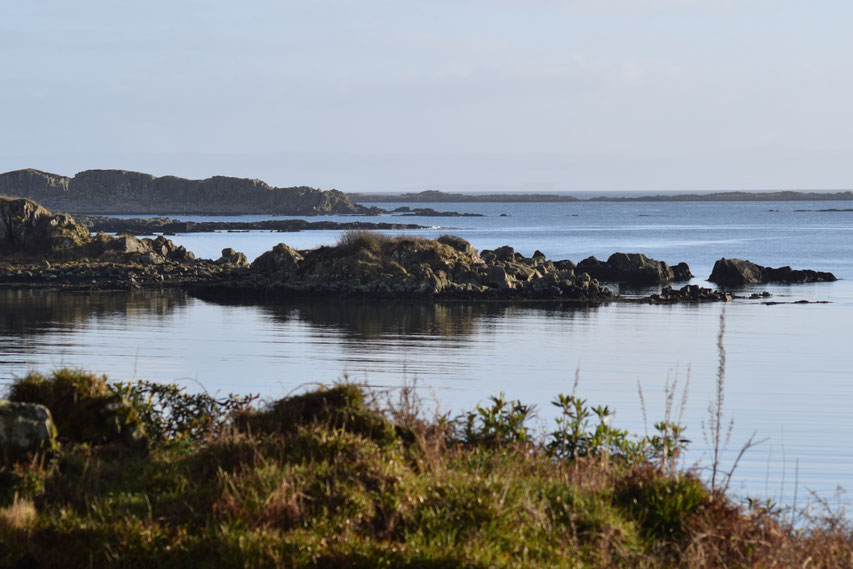 This time, though often rather grey, it hardly rained for the fortnight I was there. The house is finally finished and I spent a lot of time there reading and entertaining entertaining my family's multiple dogs.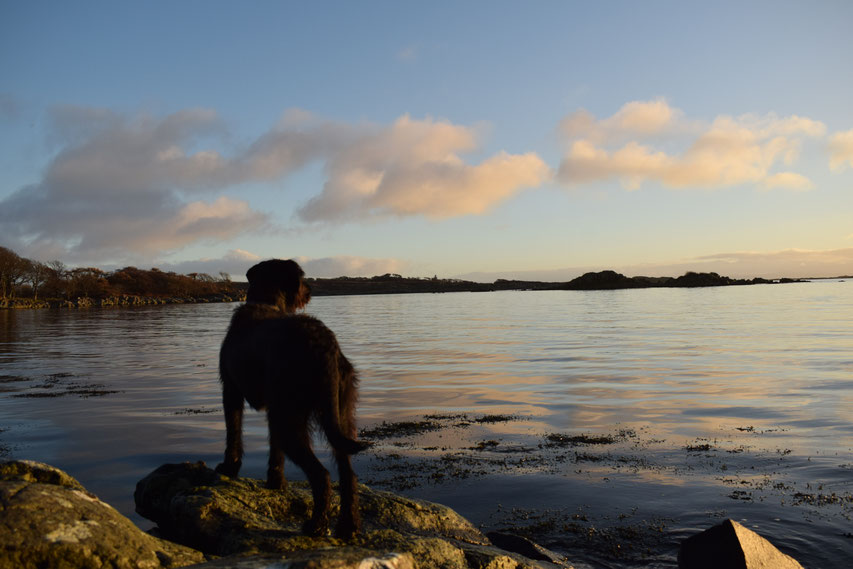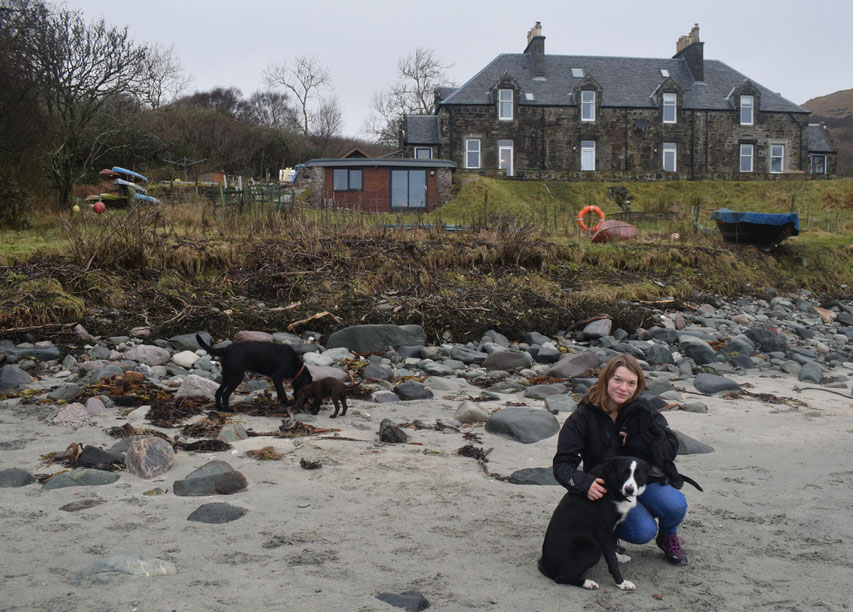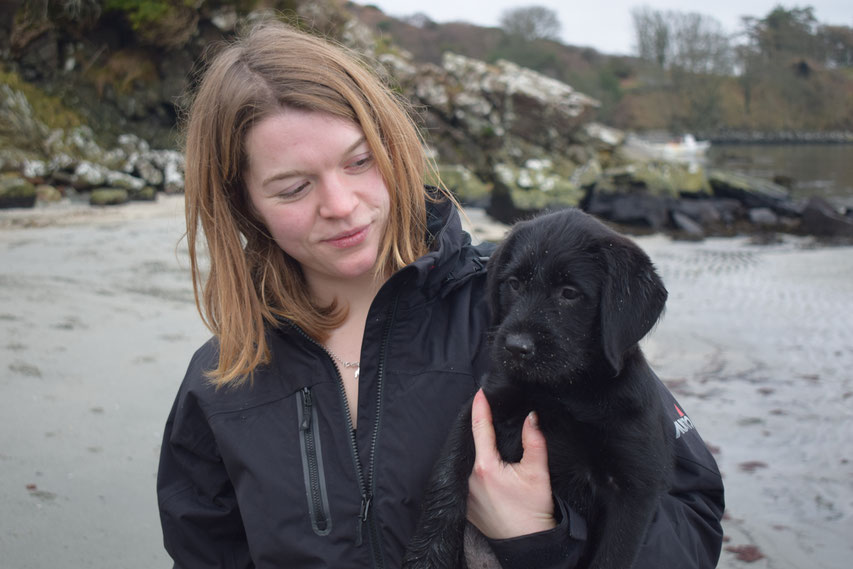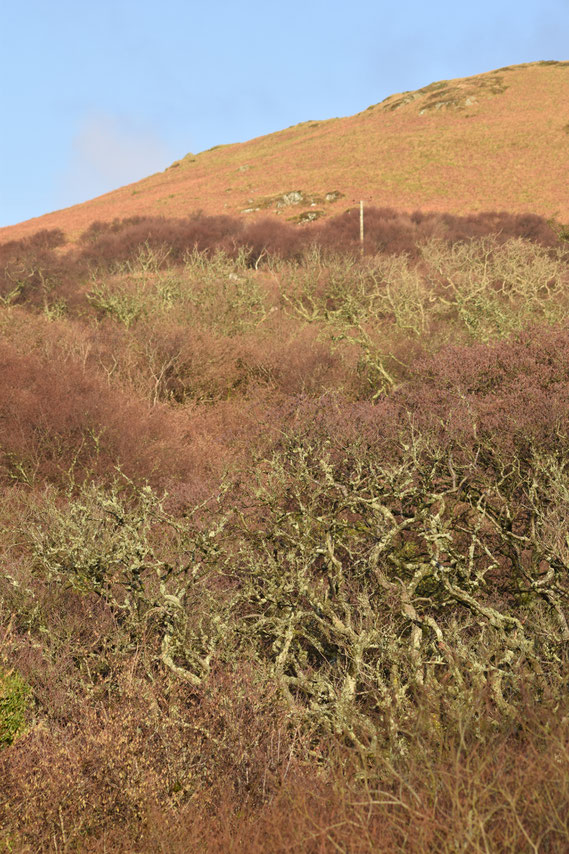 Occasionally we ventured outside.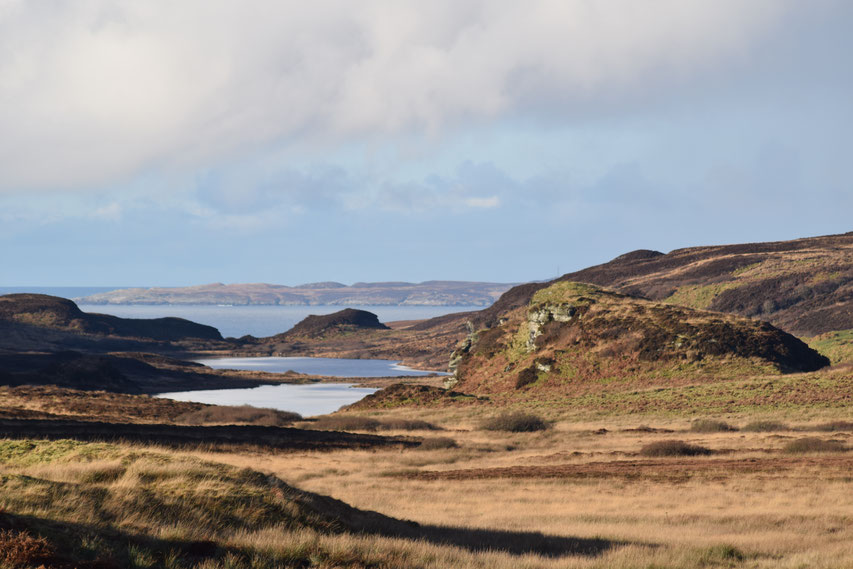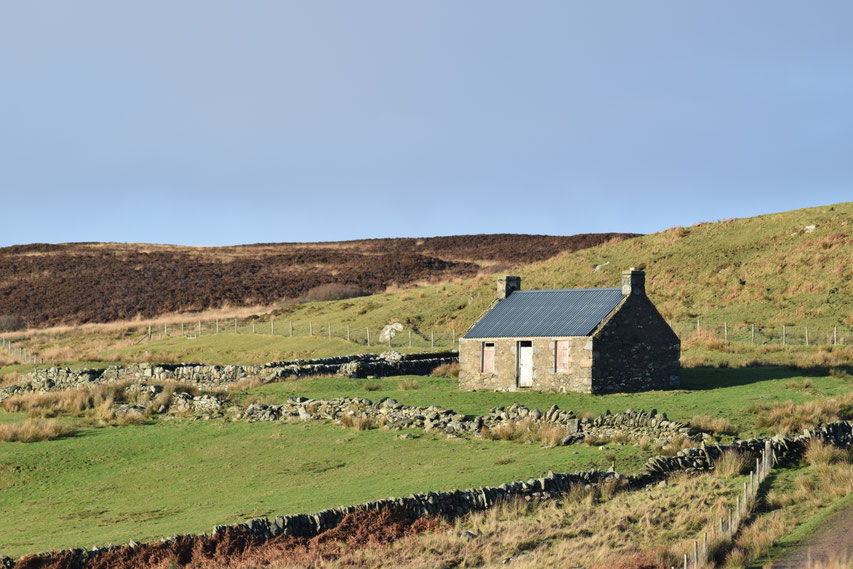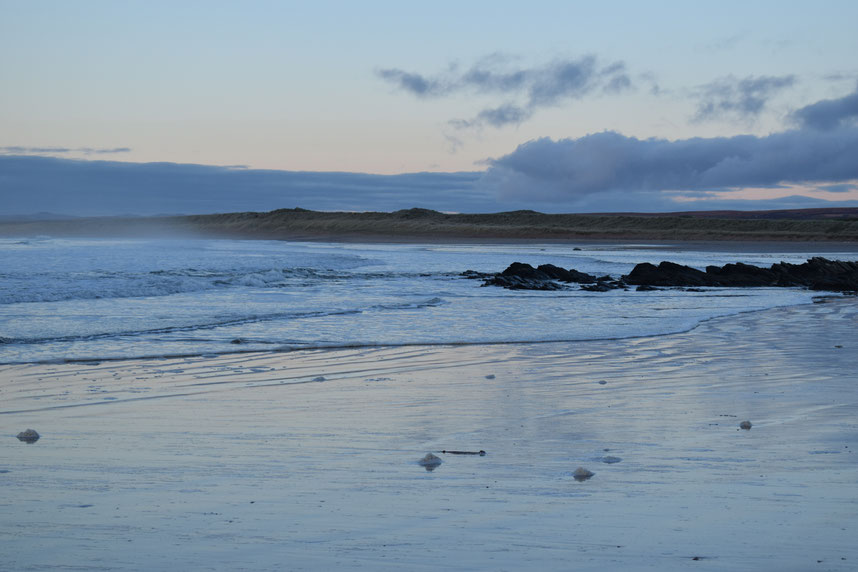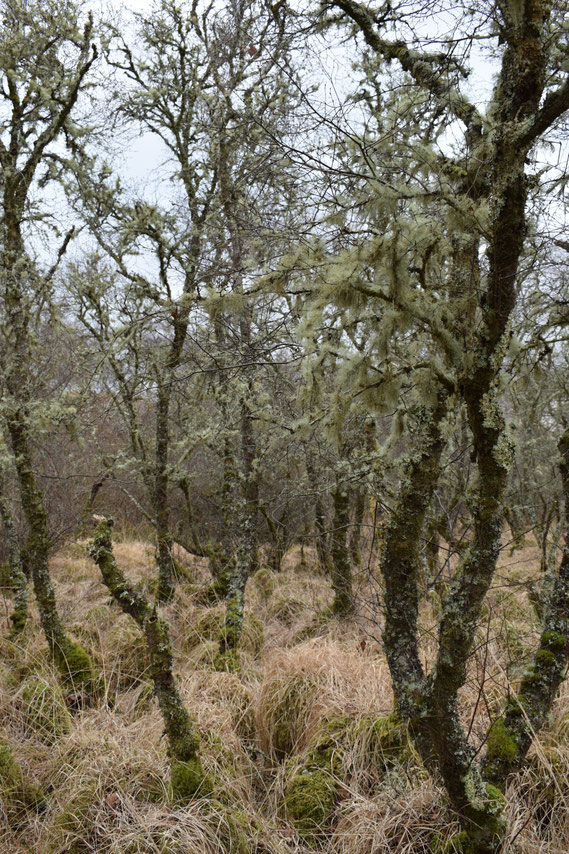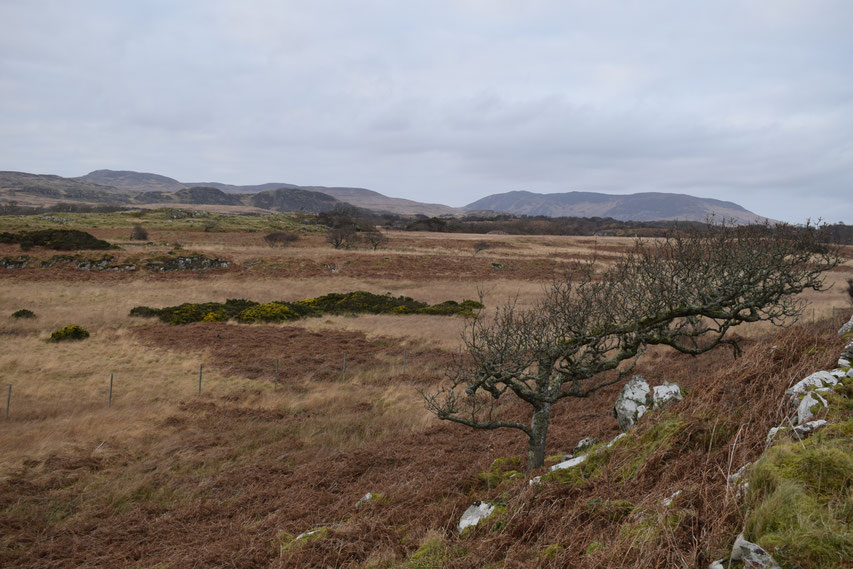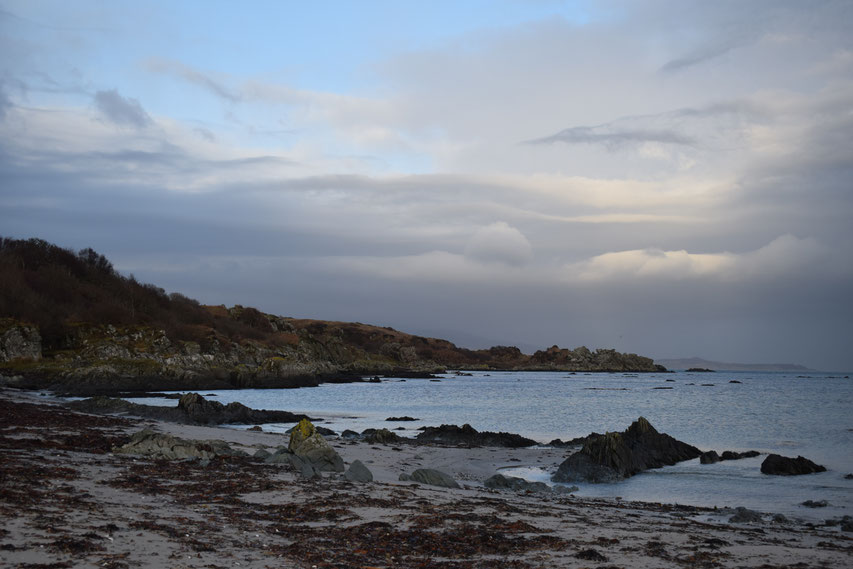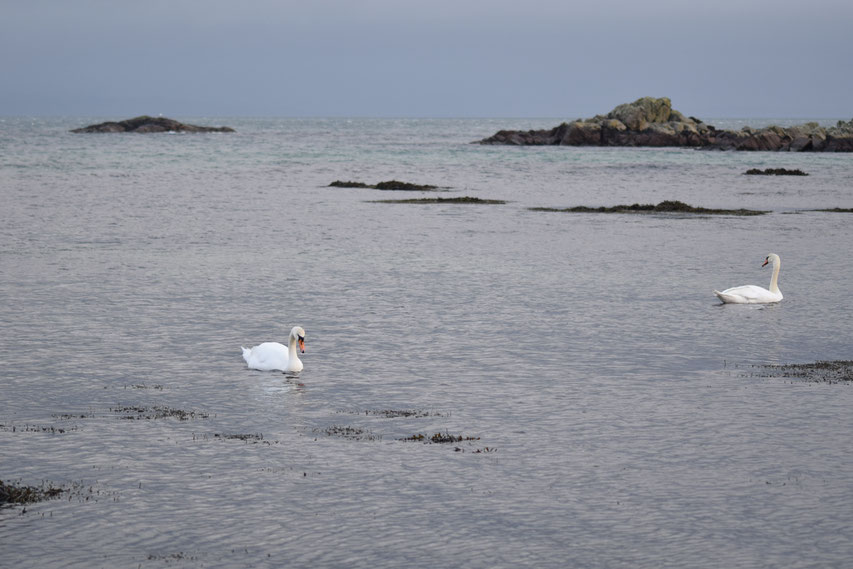 At times, things were [almost overwhelmingly] Christmasy and I ate and drank continuously while trying to remember what people normally talked about (too much time in the wilderness will do that). We did typically British things such as burning puddings, wrapping pigs in blankets (though not eating them in my case) and wearing too small/big paper hats in the shape of crowns while pinging tiny plastic frogs across the dinner table. 
One day my sister Jenny showed us to Lower Killeyan. Straight from a scene in historical smuggler's romance,* I couldn't believe I'd never been there before.

*or The French Lieutenant's Woman?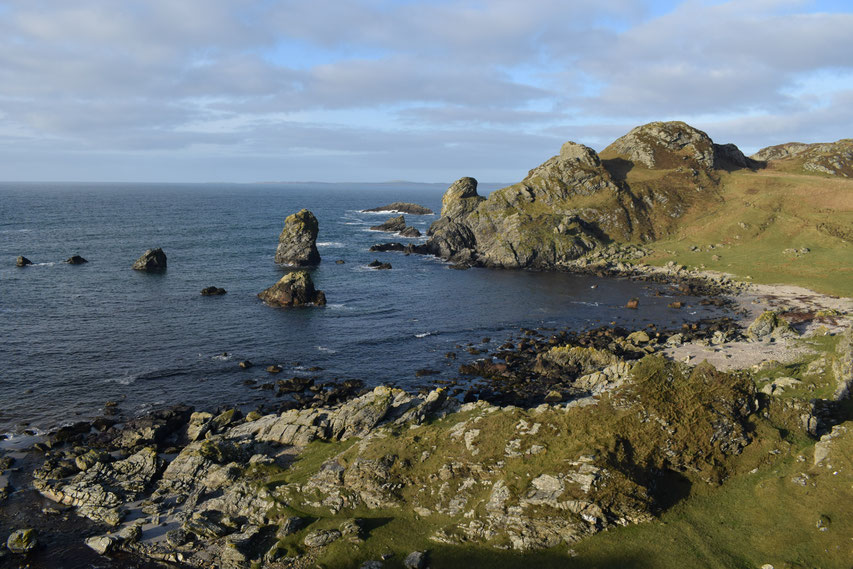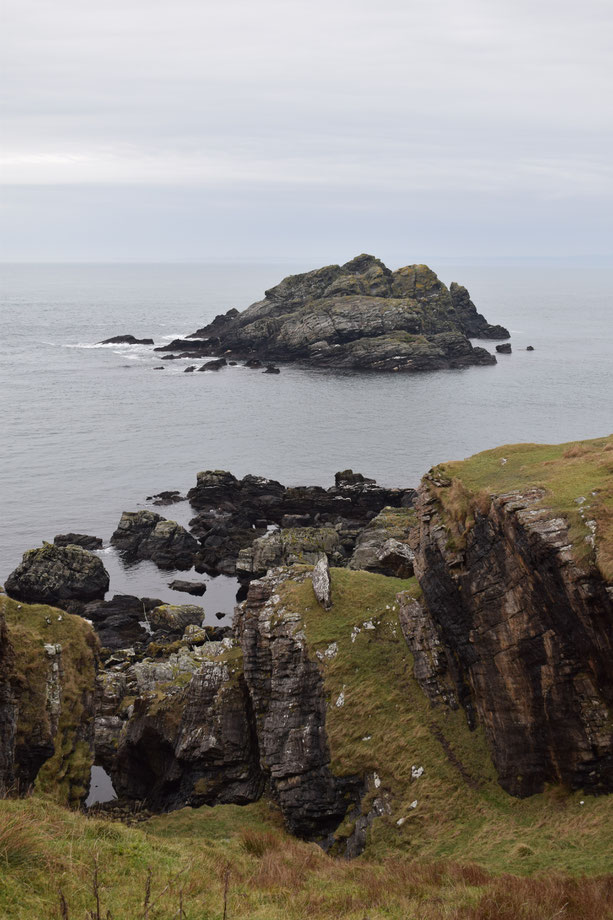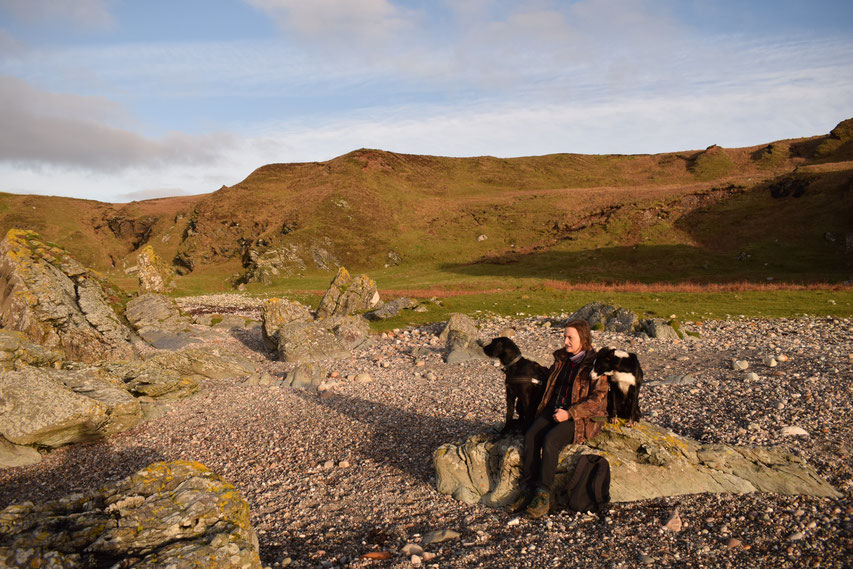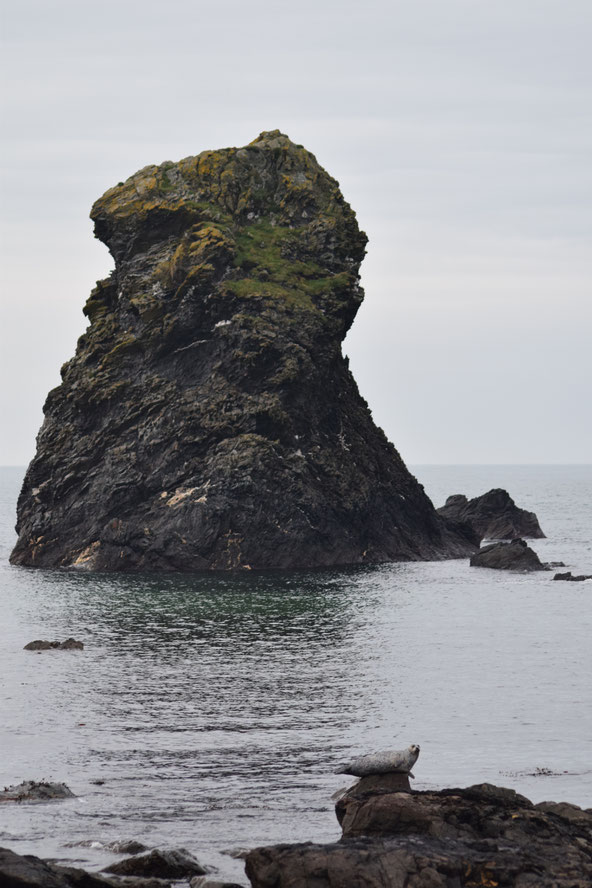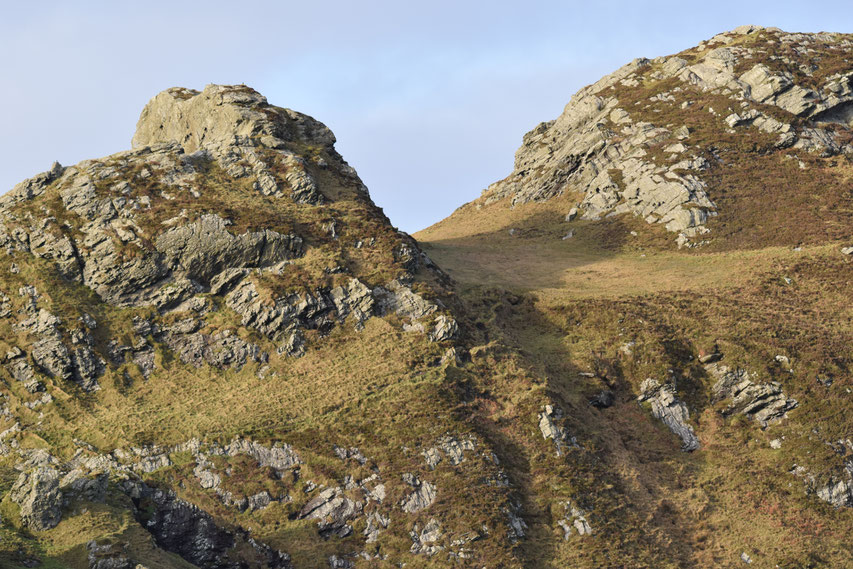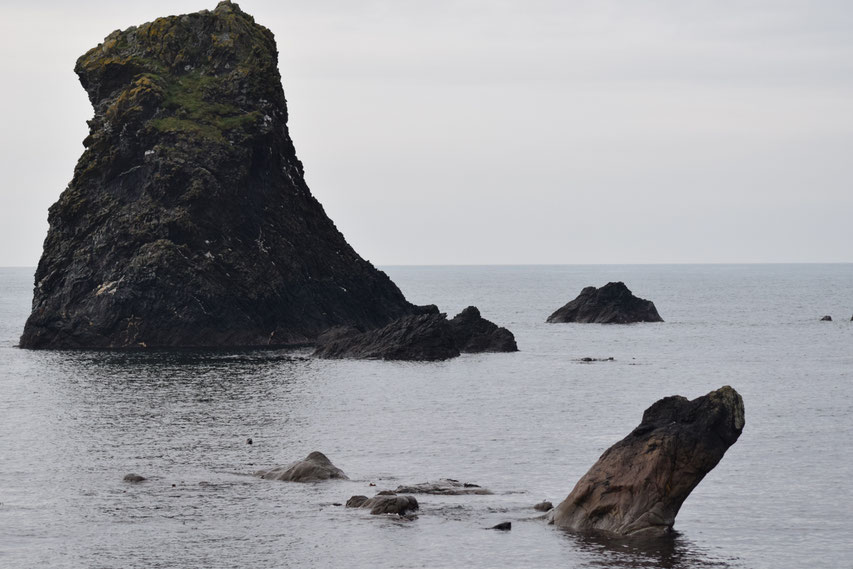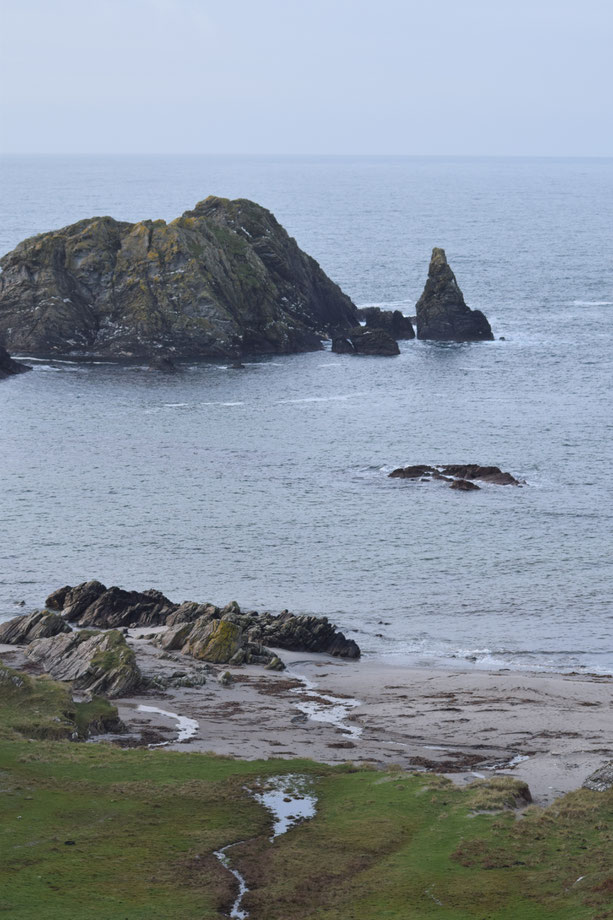 Here and elsewhere we picked up plastic, put it in our bins or some could be recycled. Islay collects this sort of pollution from Ireland and mainland Scotland, as well as the fishing industry; the problem seems quite insurmountable.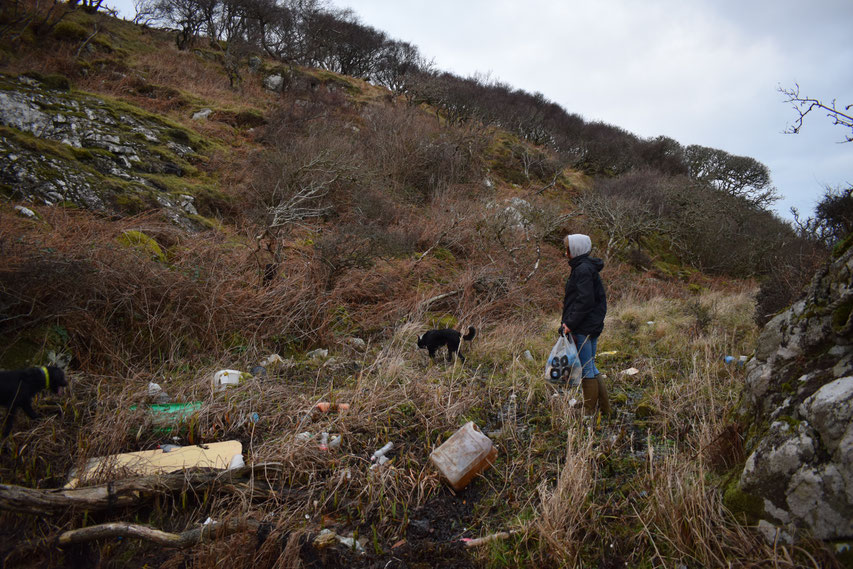 On my last day, three of us climbed Beinn Bheigier ("Ben Vicar"), the highest point on Islay.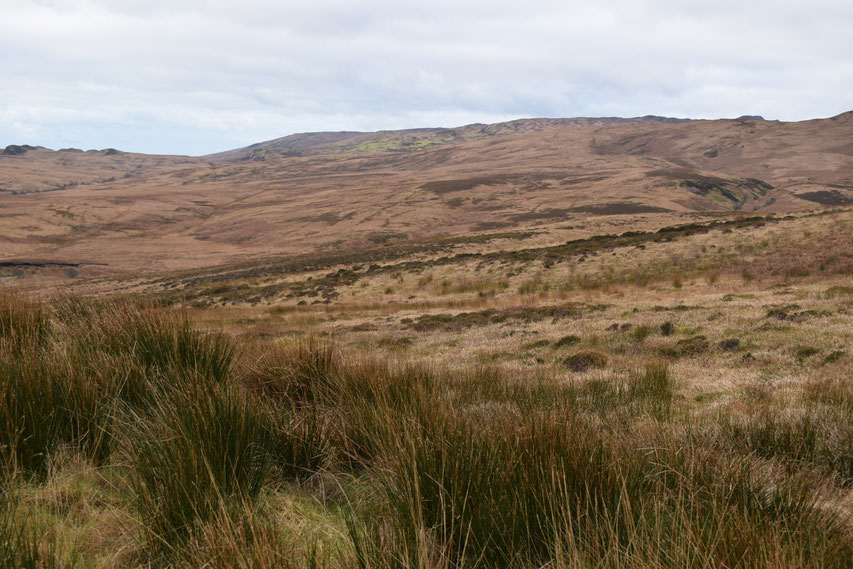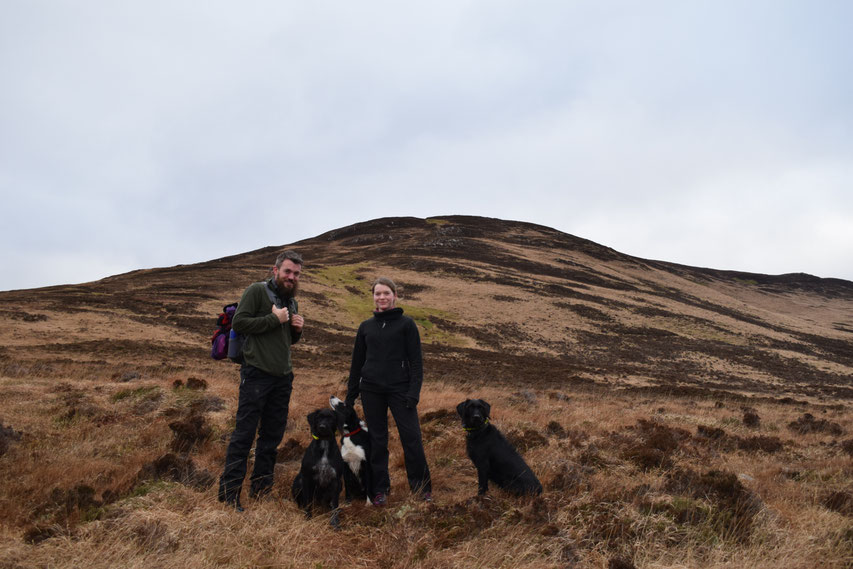 I hadn't been up there since we were children and was amazed at the views across the island. Suddenly I lost the disconnect between my mental map and the one on paper; the landscape spread out before me and the island shrunk in my mind.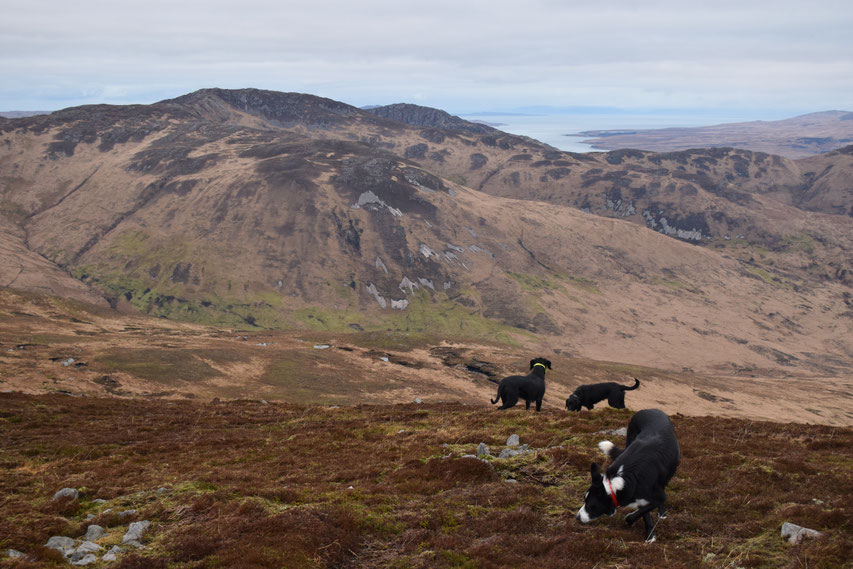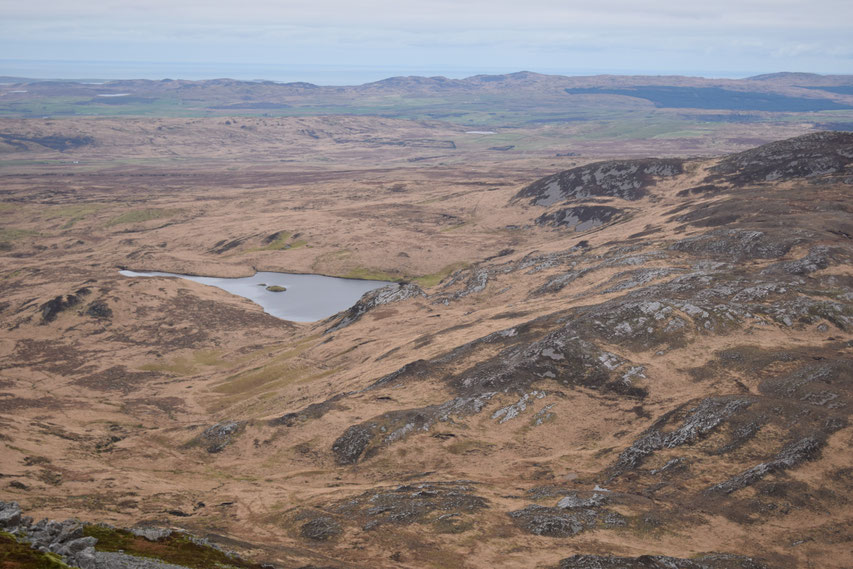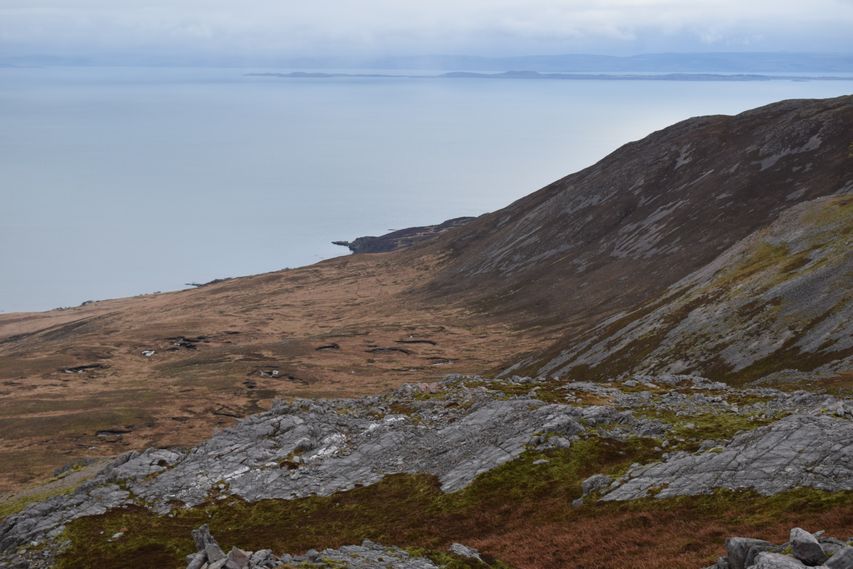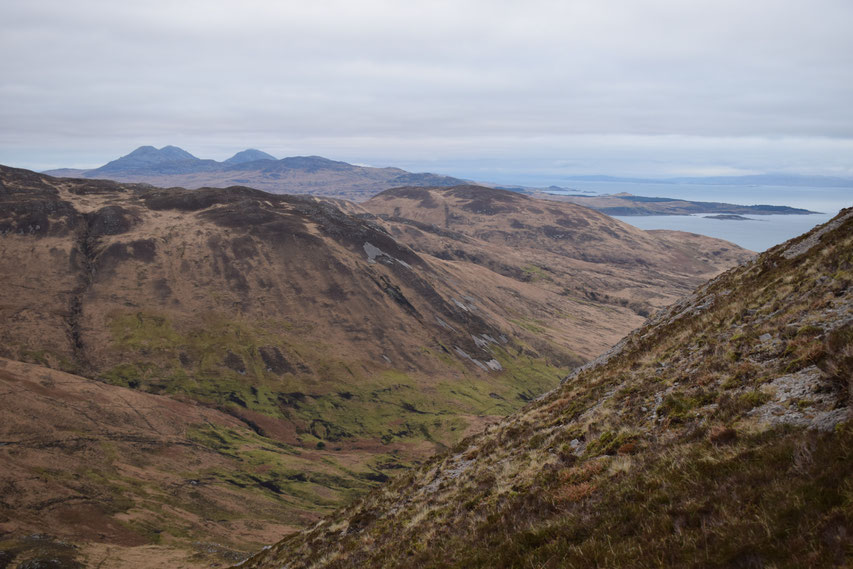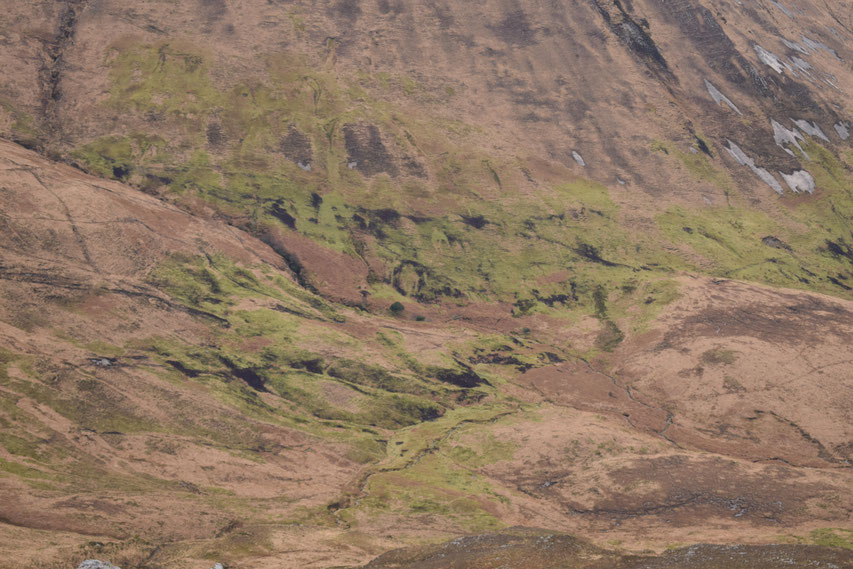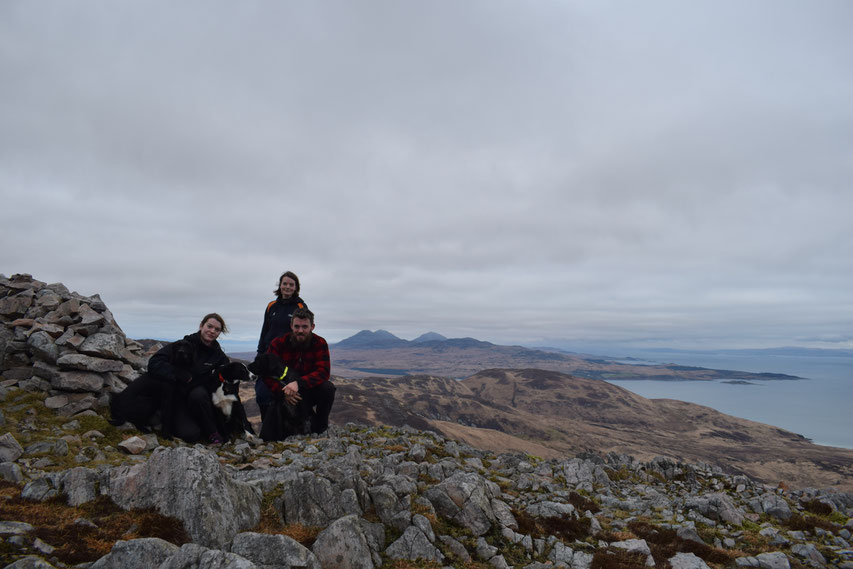 That was the end. I'll be back sooner than expected, though I'm not going to tell you why just yet..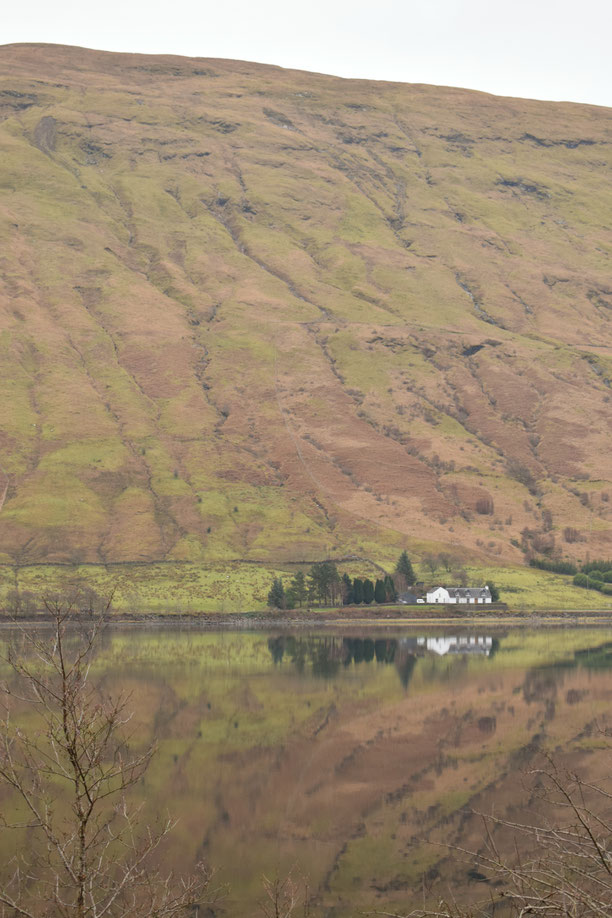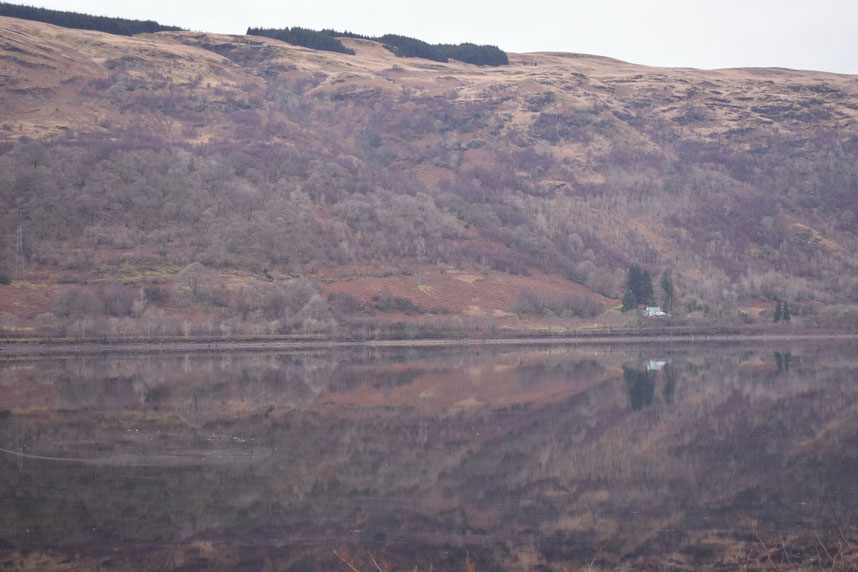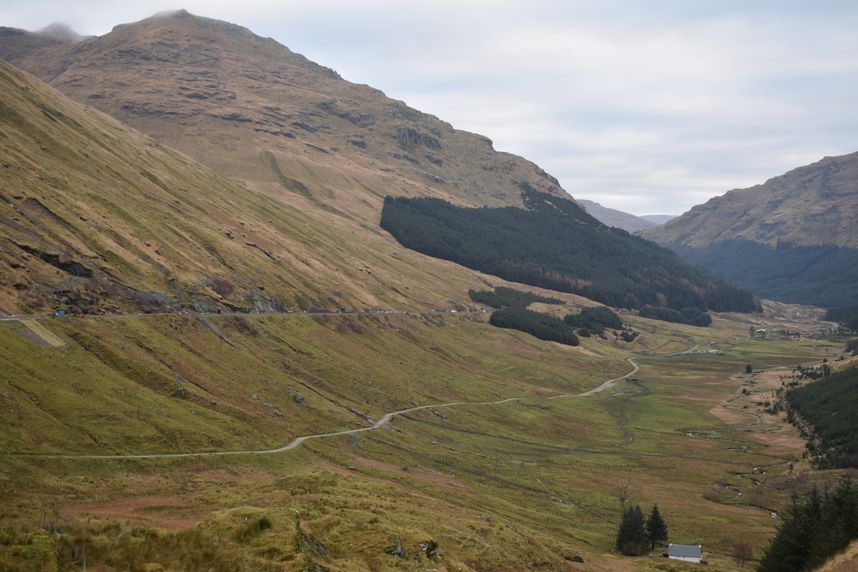 More on the Hebrides:
Also Scotland: