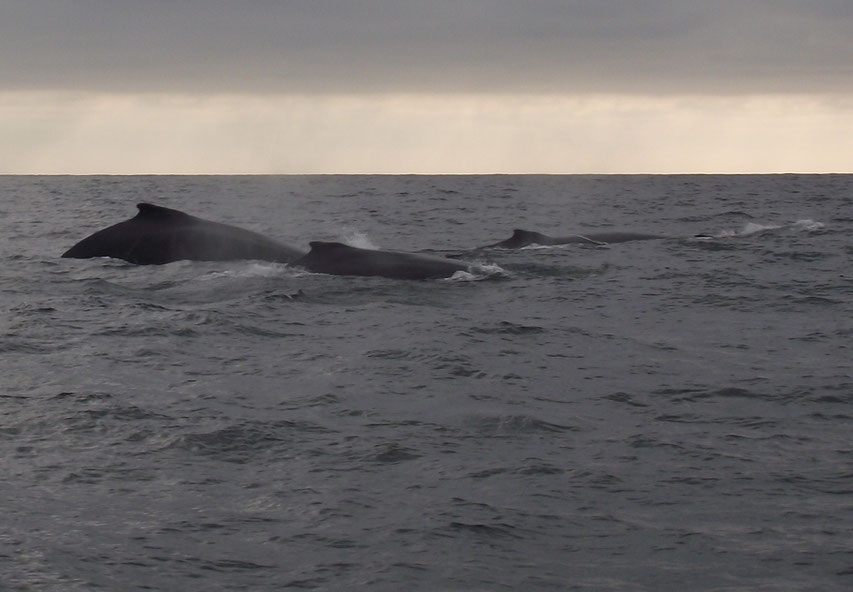 Bouncing along in the back of a fish-truck we watched the parched, cactus territory along the coastline turn to lush forest. With isolated micro-climates changing the scenery from place to place, Ecuador is amazingly varied for its size. Winter is warmer than Summer here, but the only season I didn't want to miss was when Humpback Whales come to mate. We'd spotted a few from the beach at Puerto Cayo, but it's hard to get a sense of scale at distance and I really wanted to see them up close.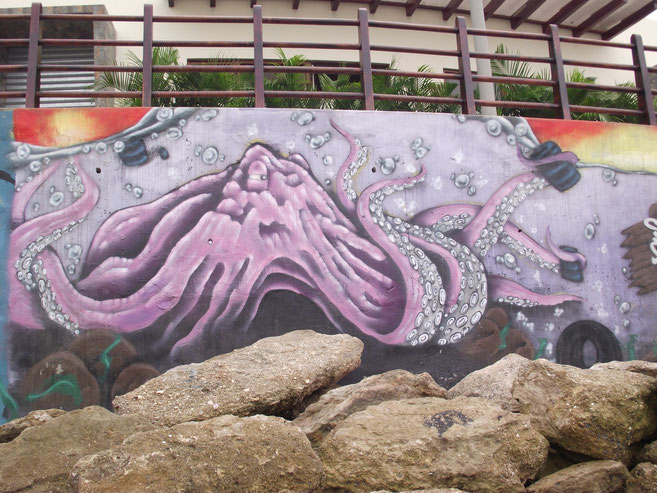 The best place to get a boat trip from is Puerto Lopez*, so we stopped there for a couple of nights on our way South. With both the fishing industry and tourism, Puerto Lopez is completely dependent on it's marine-life. The whole town is decorated to celebrate.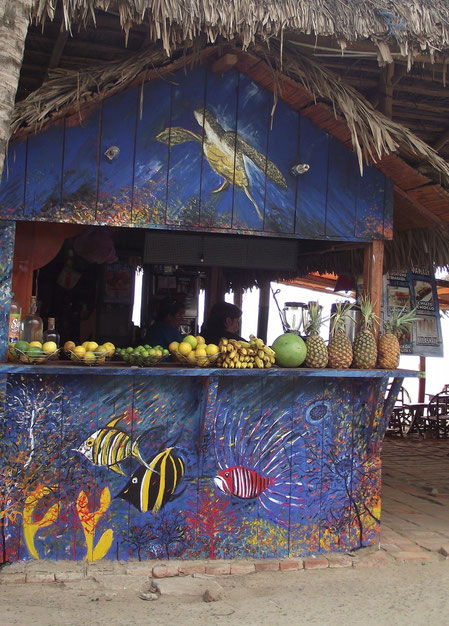 By the time we actually caught the boat, I'd built up the idea so much that I was almost convinced we wouldn't see any whales. After a fruitless hour of being thrashed about in the waves, I'd nearly given up hope and was mostly just relieved we hadn't capsized. There was an uncomfortable ball of disappointment in my stomach as we turned back along the coast towards the town- I'd been saving my birthday money and we couldn't afford to do it again.
With the crew speaking Spanish and the noise of the sea, we had very little idea what was going on, but 20 minutes later a change in course directly out to sea was surely a good sign. I strained my eyes on the horizon...
Firstly, we saw the backs of a mother and calf. They were far away and quickly disappeared, but I was ecstatic. Before we knew it, the boat was speeding away. I wanted to stay longer in case they surfaced again, but soon realised what we were heading for. Far in the distance, highlighted by a pool of light from the setting sun, were three vertical puffs of water. Blowholes! We raced towards them and soon saw there were at least four big adults. About 30m away, the crew let a few people sit on top- being typically British, we weren't there quick enough, but it payed off when we were allowed to sit right on the prow. Every time we crashed down from the top of a wave, my legs dipped into the sea, but the whales had dived under again.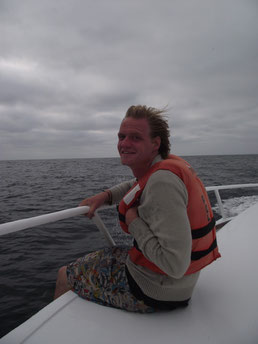 A flying fish closely missed my feet, then suddenly a Humpback surfaced so close I could see the barnacles on their chins and sleepy expression in their eyes. They are enormous! 
As the sun began to set I knew it was time to go. Our three hour trip lasted from 11am until 6pm.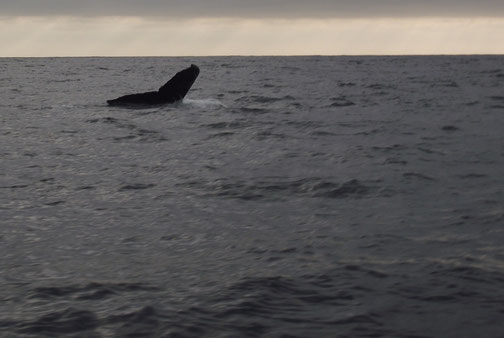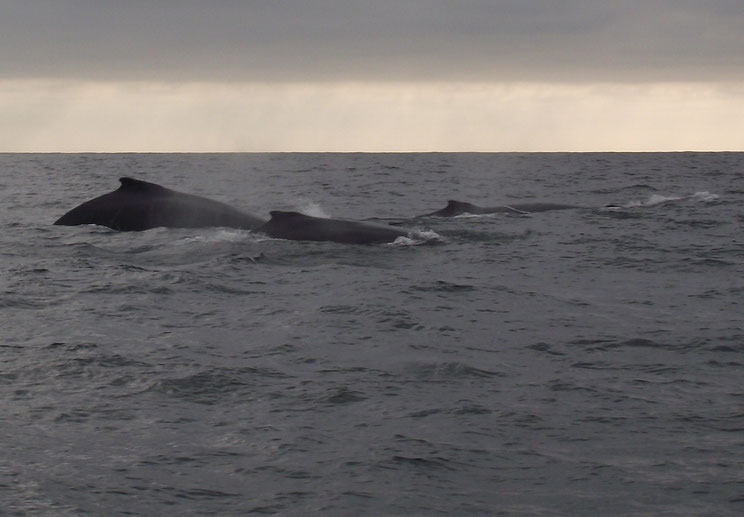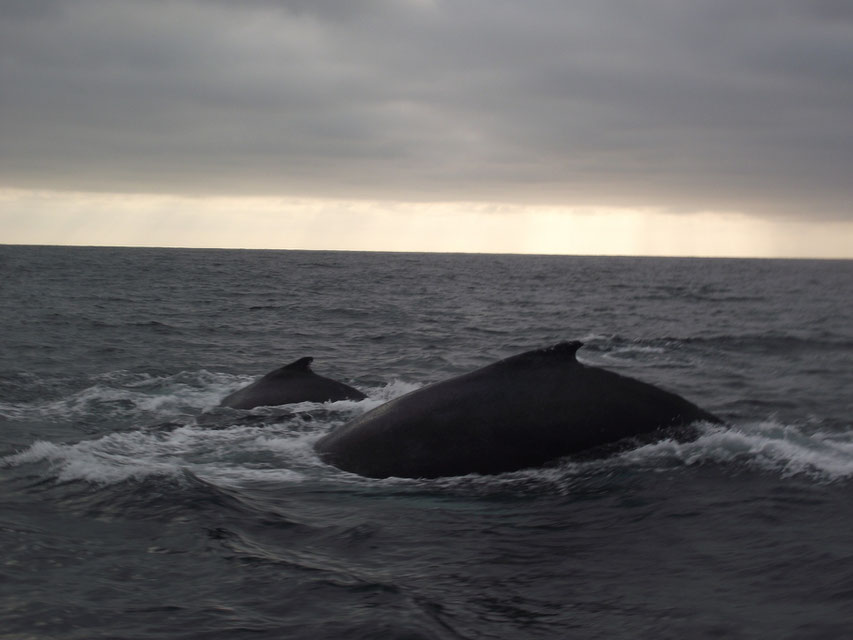 Puerto Lopez, Montanita, Ayangue...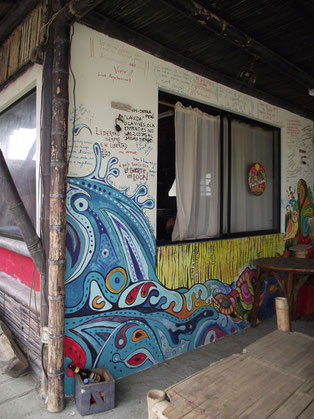 As I began to explain, we hitchhiked from Puerto Lopez down the coast to the party town of Montanita, camped in what was effectively an Argentinian hippy commune and met up with some good friends from England who are travelling North. We spent the weekend going out at night and getting battered by the 2-3m waves in the daytime.
Although I had a great time, like a Full Moon Party in Thailand, Montanita is just one of those places that reminds you of all the mess that comes with mass tourism- touts, drugs, crime and those people who just get stuck there living the endless party until they completely loose touch with reality. There were a few staying at our campsite.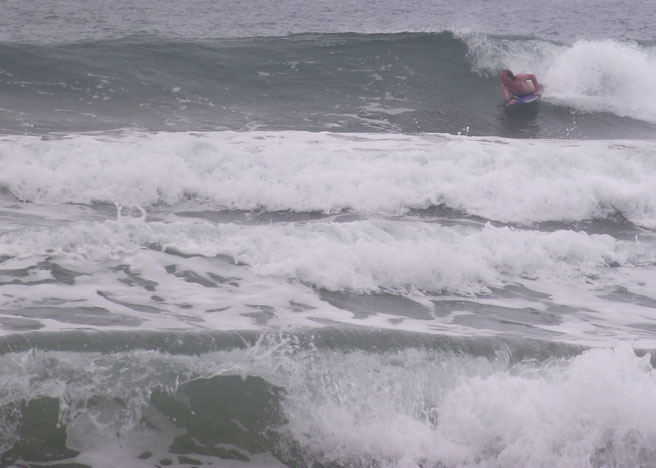 Once our friends had moved on, we were happy to trundle down the coast to Ayangue. The sun came out and our campsite was so "tranquilo" we were there for a whole day before we could find anyone to pay.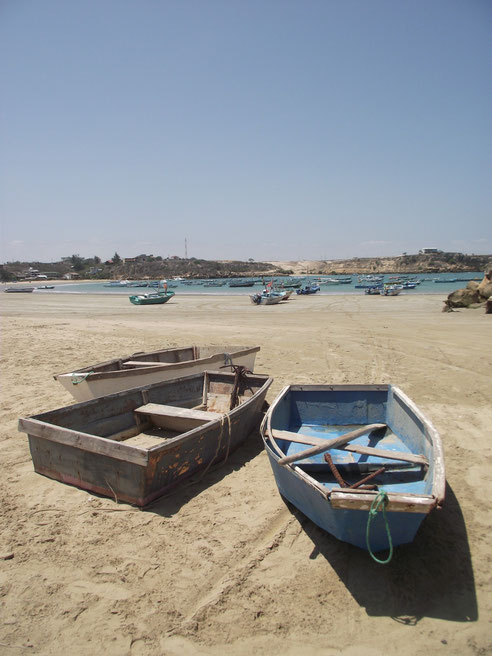 ...and that's the last you will hear about Ecuador from me in the immediate future. Onto Peru!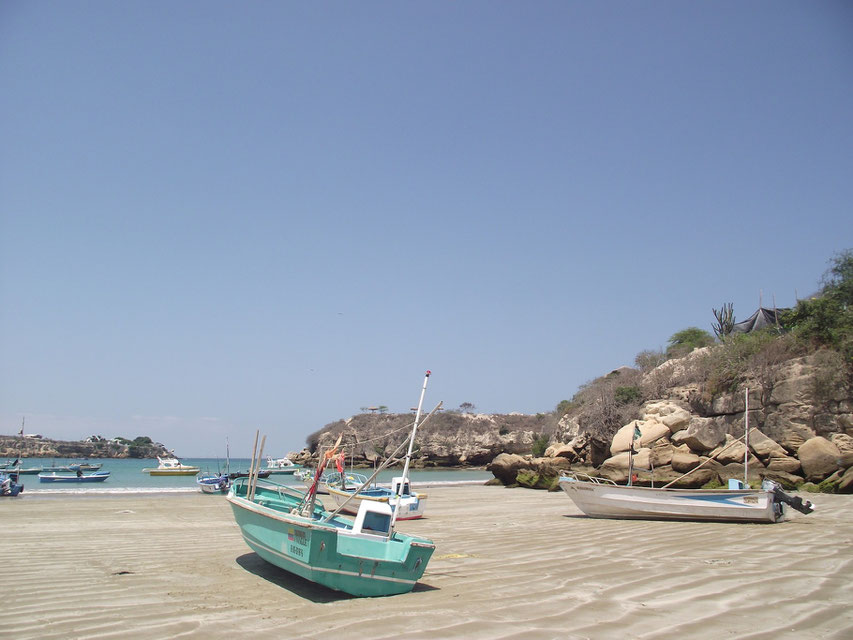 *I'm sure it's possible to negotiate with fishermen in other small villages along the coast too.
We camped in all three places:
Puerto Lopez- Hostal Maxima was $4 a night
Montenita- Los Tigrillos was only $2.50
Ayangue- La Rica Ruca was $3
To read more about Ecuador's coastline try these posts:
Or for a more monumental hitchhiking adventure see: