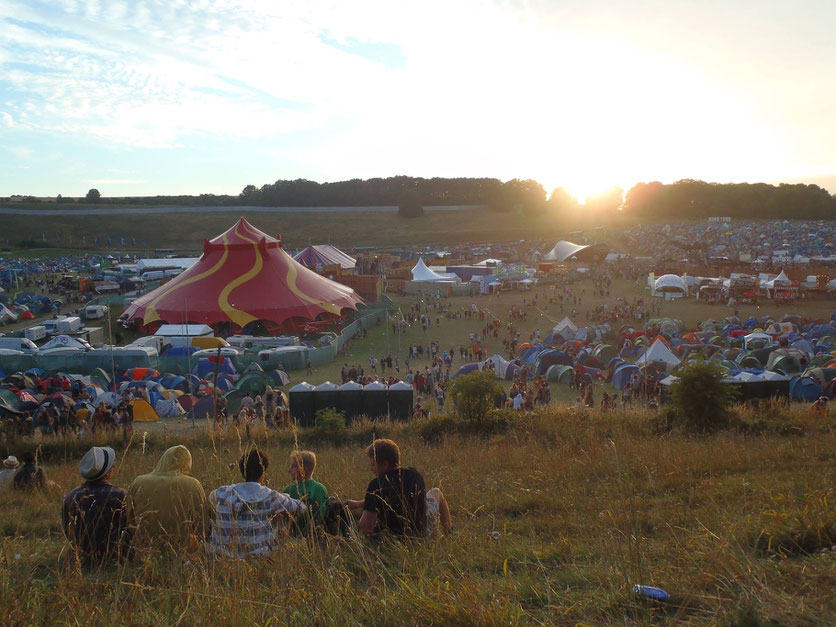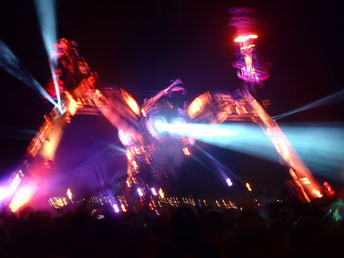 Three years ago my weirdo friends and I experienced Boomtown Fair in it's relative infancy. Ramshackle constructions lined the streets as hoards of wide-eyed inhabitants bumbled around in a mixture of wonder and confusion.
The gigantic spider Arcadia was our focal point. Grown from recycled metal, it had flaming acrobats twirling from its legs and heavy drum and bass bursting from its chest. We were mesmerised. 
 Two of my many dodgy Arcadia photos from 2012...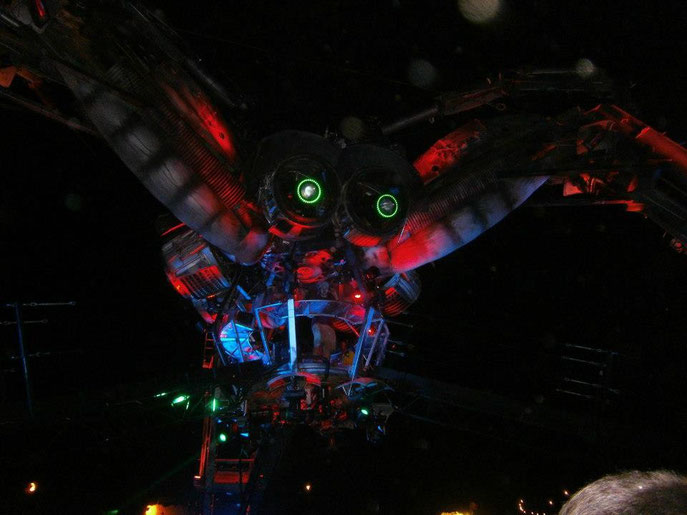 In 2012 the toilets were full beyond their seats by Saturday, even the taps ran dry temporarily after someone who really needed a drink jumped into the water tank. I still couldn't help but feel sucked in by the carnage. I was back again the next year, pleasantly surprised by an improvement in sound quality, though increasingly exhausted by the gigantic hill which now separated the festival site. Although the temporary population had increased dramatically between 2012 and 2013, it wasn't until I returned from one Summer's hiatus, that the true success of this crazy wonderland hit me. 
Some of these photos have been stolen from Boomtown's gallery. I don't think they'll mind the free advertising...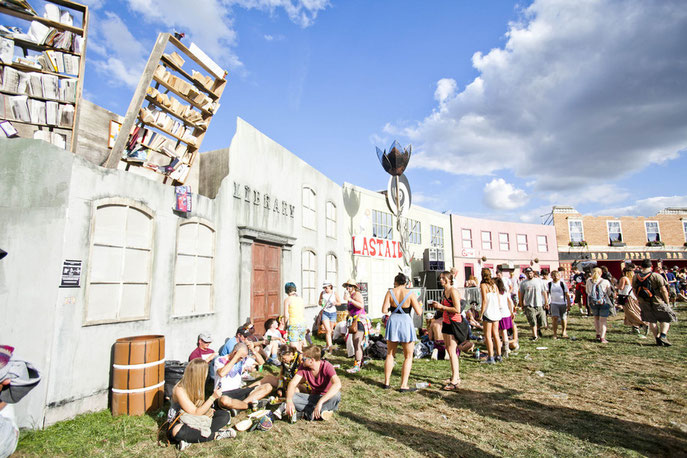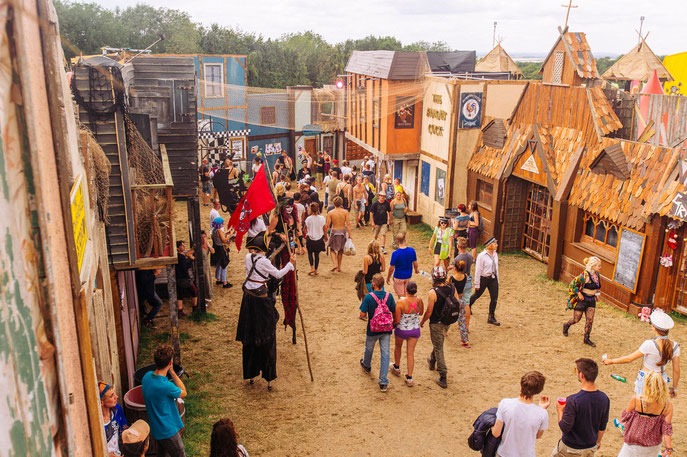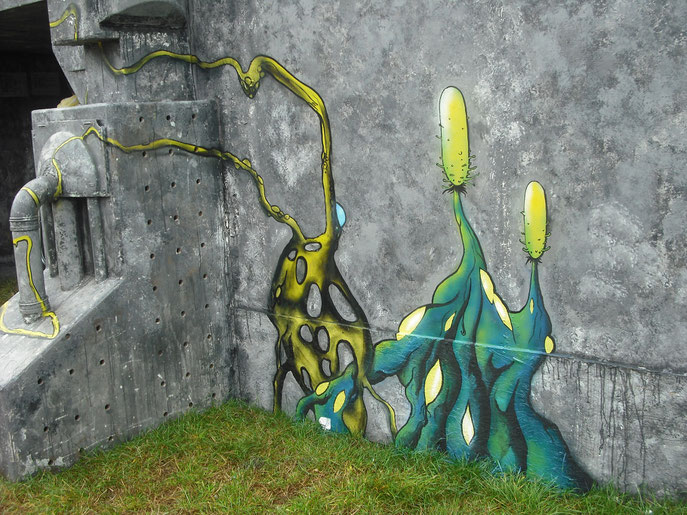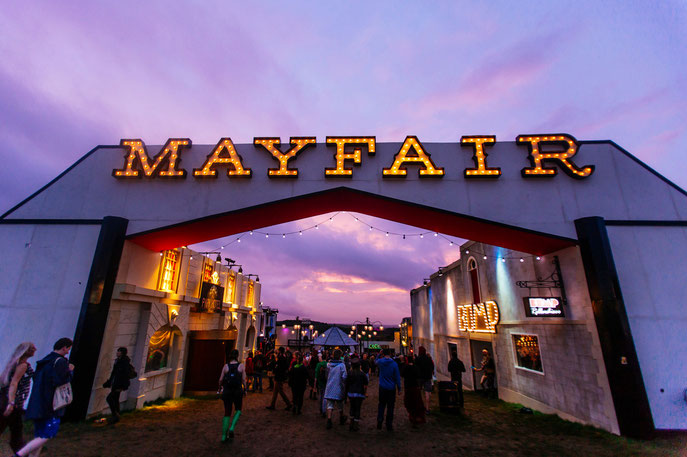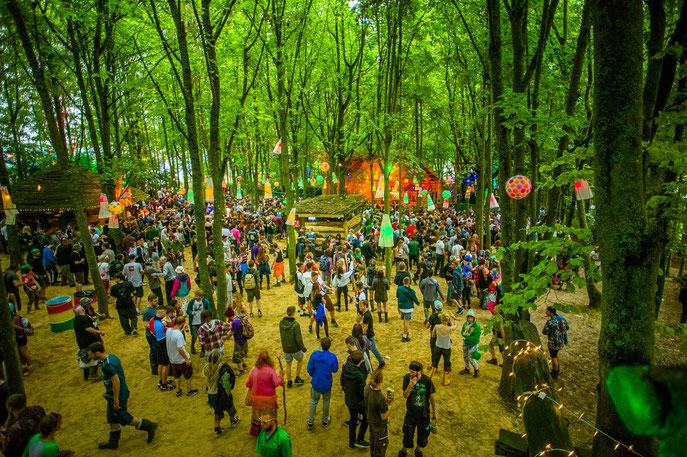 Originally gutted at the news that Arcadia wouldn't be there, it was obvious on arrival that the new monster, Bang Hai Palace, had superseded it. For me Orbital's DJ set shone out as one of the weekend's major highlights; the imposing backdrop, seemingly as tall as a block of flats and sparkling in its magnificence, demanded every drop of attention that wasn't already used on the music. I was a moth dancing towards the bonfire.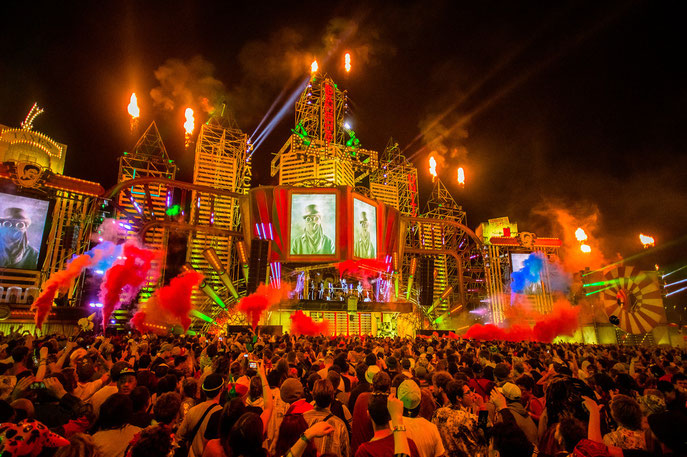 Designed to host Reggae and Dub, I've always spent plenty of time at the Lions' Den and this year was no different. Once a humble circus tent however, the fortress had risen up, hidden, into the woods in 2013 and was now the huge, Inca style citadel you see below. Possibly even better positioned than Glastonbury's Pyramid, giving an uninterrupted view to anyone around the bowl's sloped sides, the amphitheatre has been designed with Boomtown's rapid growth in mind.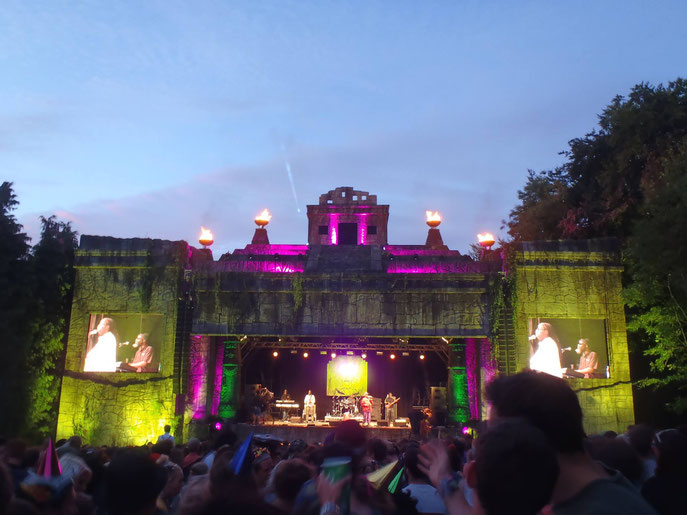 Between these two photos, you can see the building work that's gone on in just the last two years. I wasn't entirely convinced that Stephen "Ragga" Marley (playing below) wasn't just milking the glory of his father, but the Skints were fantastic and previous years have hosted the likes of the legendary Lee Scratch Perry and my favourites Laid Blak.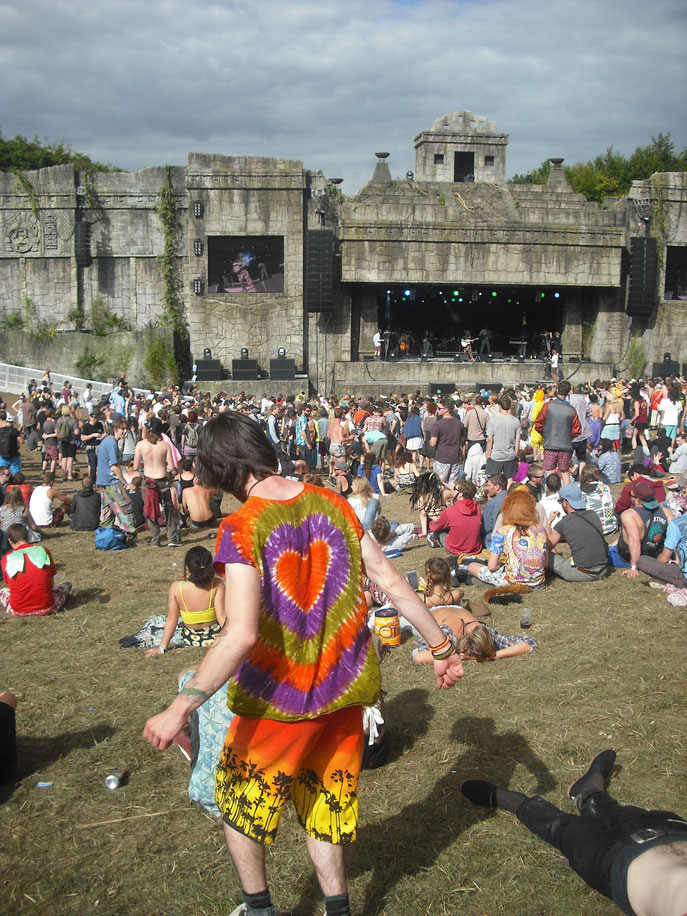 Possibly the most dramatic improvement was seen in Boombox. Once a humble, radio-shaped shed, with noticeable tinny sound quality, it had grown into something which would humble one of London's double deckers. The music was all encompassing and only the heat from occasional jets of fire could break my hypnotism during Emporer's incredible Drum and Bass set. 
2013...                                                                                           2015...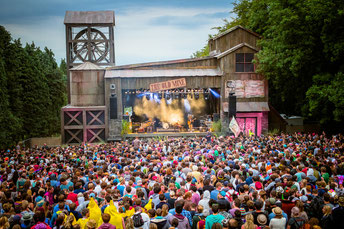 Saving the best till last, The Old Mine, found in the crusty Wild West sector, hosted my hero John Butler. Having listened to John Butler Trio since I was a teenager, this was the name on the line-up that I just had to come back to Boomtown for. Never likely to disappoint, his instrumental song "Ocean" nearly had me in tears. I'm already looking out for his next visit to the UK.
I'd usually shy away from including advertising taglines into my articles, but "the UK's maddest city" is a perfect description for Boomtown Fair. Although it has a gnarly reputation, I've never seen a drunken fight or had anything stolen from me. The drastically different districts, elaborate back-story and amazing costumes make a weekend's bumbling around Hampshire fields feel like a crazy adventure. 

I just hope it retains its magic as it grows...