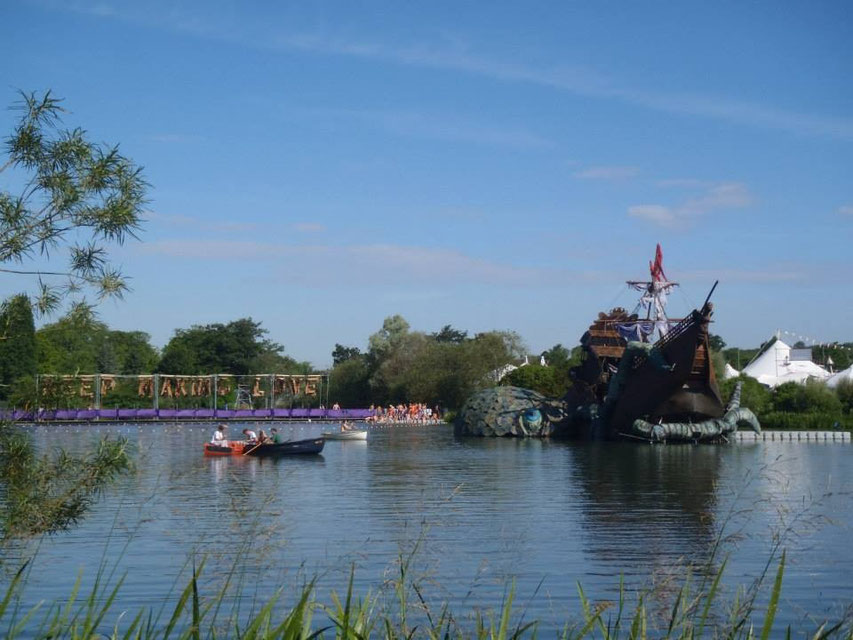 Approaching the end of July, somewhere in the countryside near Cambridge, England, an otherwise sleepy patch of farm land transforms into the Secret Garden Party. Stages hatch out from the fields, gigantic circus tents are pitched in clusters and psychedelic bunting stretches overhead. People abandon their mundane lives for a few days to loose themselves down the metaphorical rabbit hole.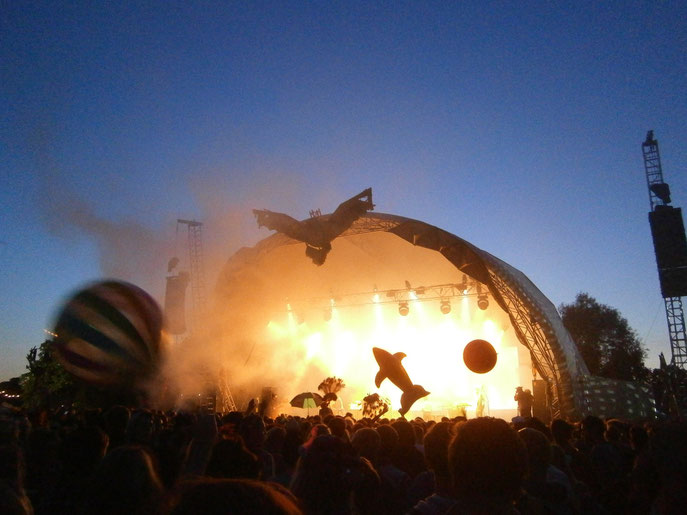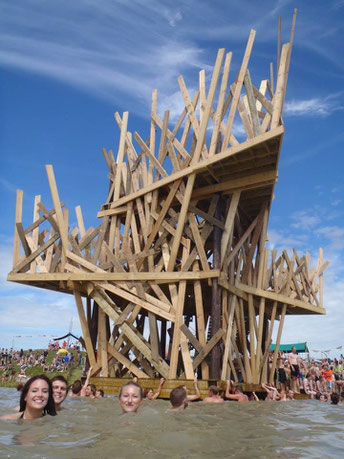 History:
A relatively new event, Secret Garden Party was launched in 2004 as an alternative to the UK's larger mainstream music festivals. Back then it was only a single stage with around 1000 visitors who drifted about as if they'd returned to the 60s and went skinny dipping in the lake.
   Scale:
Over the last decade, it's steadily grown from that intimate crowd to now more than fifteen themed stages, anything from woodland to space-age, and over 30,000 revellers. Although I missed SGP 
when it was tiny (I was a bit too young 
myself in 2004), the landscaped grounds still give the impression of intimacy despite the festival's ever swelling population.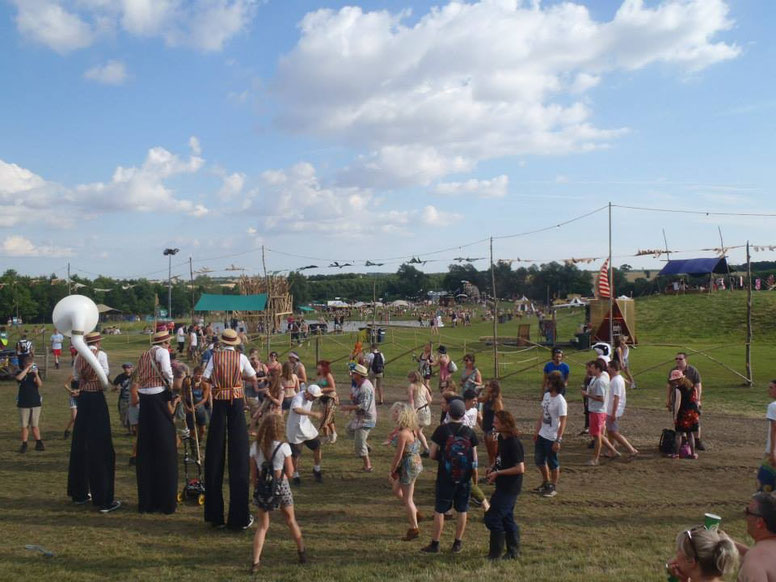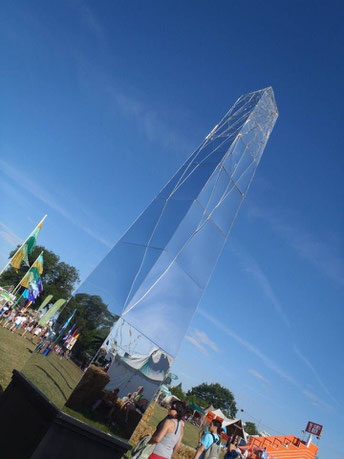 Line Up:
In previous years my personal highlights have been an early days London Grammar and the entrancing Orbital who emerged from the dust of Saturday night's firework spectacular in 2012. 
The sound quality hasn't always been perfect in earlier festivals, but there is always an engaging variety of genres. Reggae and Electro-Swing have dominated my daylight hours, followed by beautiful acoustics in the evening and then an eclectic mix of dance music into the night. 

This year you can see my favourite electronic music producers (bar Dan of course) Maribou State who will be there again. Primal Scream and the beautiful Rae Morris will also be playing amongst plentiful others.
(for line-up announcements)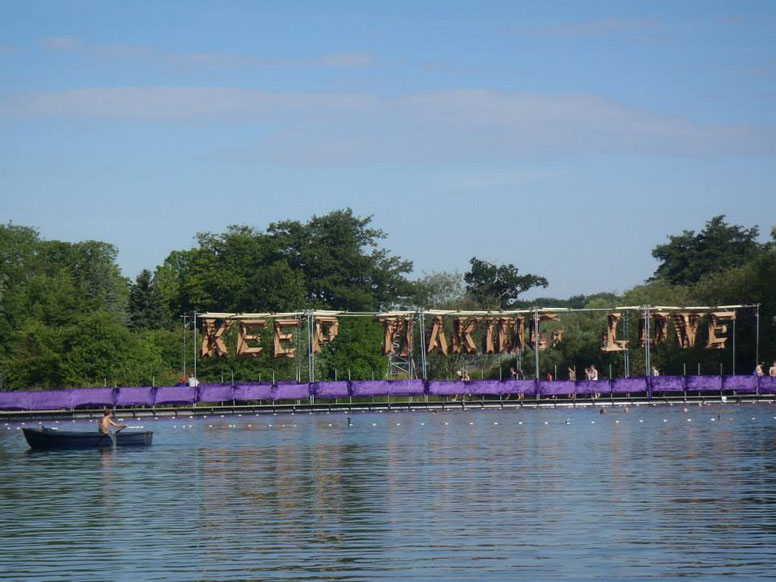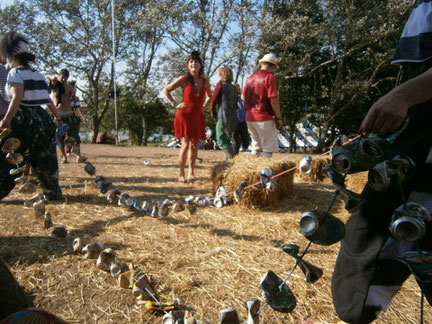 Vibe:
SGP is relatively expensive compared to its lack of big name headliners, so the creative set-up attracts a slightly more mature, (secretly) middle-class, hippy crowd than Boomtown's raving reprobates.
As with most festivals, but possibly even more so here, there's a feeling that for these four days everybody is free. Crazy dress is the norm, everybody's glittery and don't be surprised if you accidentally find yourself in the middle of choreographed forest dance. The enchanted woodland, flowing river and mirror-surfaced lakes, especially the massive one pictured below, give an air of calm which is unusual for somewhere with such a high concentration of people.
   Highlights:
Excitement levels rise into hysteria for Saturday night's Spectacular. Fire dancers entrance the crowds around the lake, matching their swirling reflections and ensuring our full attention is taken before the fireworks erupt into a crescendo. 

Though marginally less dramatic, keep half an ear and an eye out for the paint fight. So far I keep missing it for work, but the streaky, colourful grins that appear later in the afternoon have always made me jealous.
Seemingly rising out of the water itself, a different sculpture each year creates an island you can row out to until it goes up in flames on Saturday night. Home to a secret stage, the theoretically life-sized kraken, dragging down a staggeringly intricate pirate ship was my favourite so far...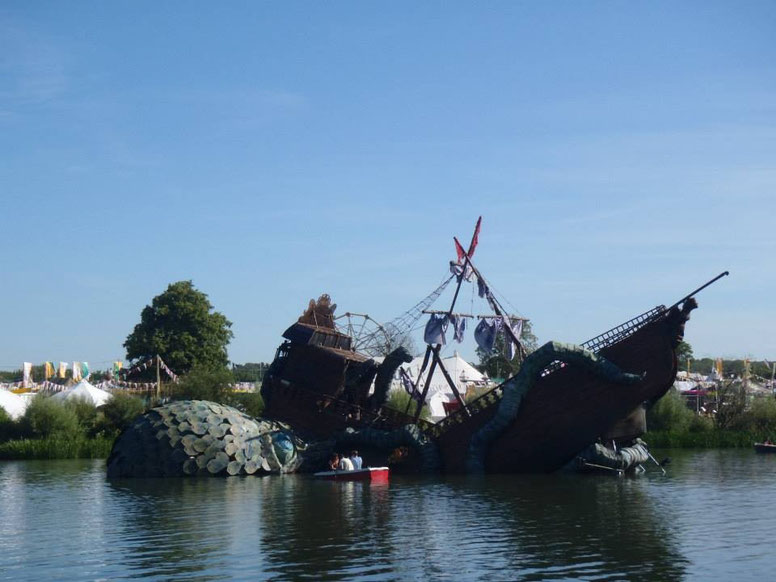 For me, this is the only UK festival whose magic comes more from its incredible art installations than the music. Working cohesively with the natural landscape, artists decorate the trees and create focal points in otherwise awkward spaces.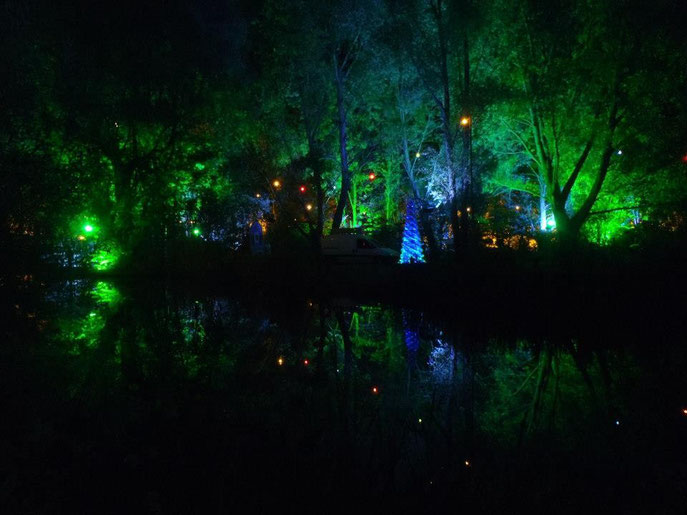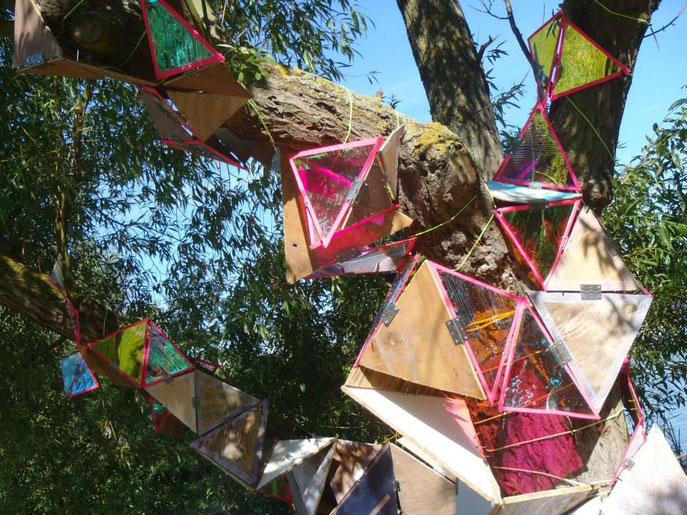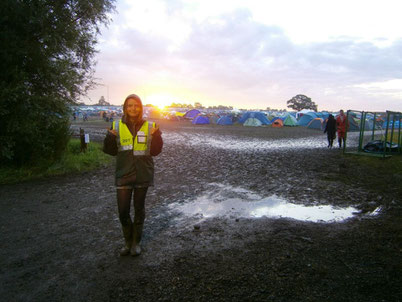 Tips:
As I mentioned before, SGP is pricey- at nearly £200 a ticket, I've always opted for volunteering instead. In 2012 and 2013 I went with Green Stewards, who are frankly a bit of a joke of an organisation, but I could hardly call the work challenging. Mostly stewarding involves standing at gateways in your high-vis jacket and occasionally being asked a question which you probably don't know the answer to. There is a deposit to pay in advance (to ensure you don't go AWOL), but you get it back in the Autumn.
Packing essentials:
The swamp of 2012 made for unpleasant working and partying conditions, so don't forget your wellies!
To save money, bring your own food. Bear in mind that you will have to carry it and remember it is likely to get hot, wet and squashed. The same applies to alcohol, but there are taps on site for water.
A tent, sleeping bag and probably a roll mat in case your ground sheet leaks. Gaffa tape, safety pins and string are good for repairs.
Wet wipes, toilet paper and maybe dry shampoo.
Something light and warm. Clothing with pockets or a small bag.
Fancy dress, glitter, facepaint, fairy wings...
Their website, though flashy, isn't all that user friendly this year. These are the links you're most likely to want...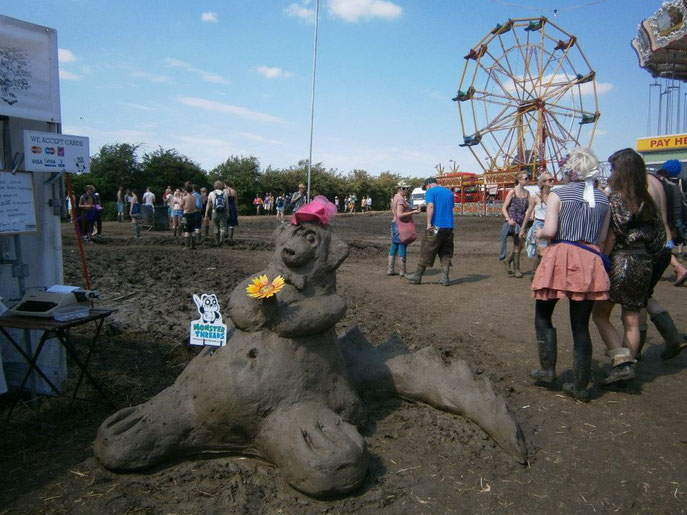 Other music festivals you might like...