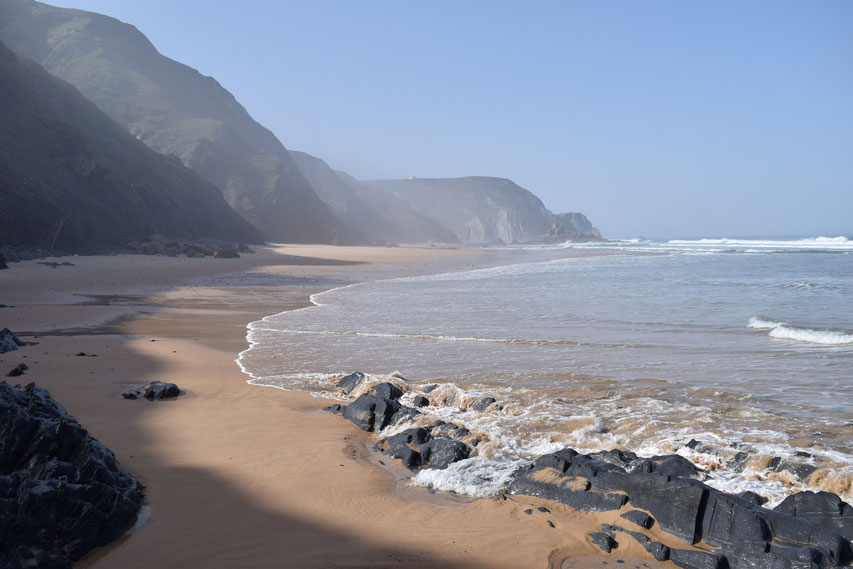 The main intention of this haphazard adventure was always to delve into Portugal, though I would have been surprised to find out that we'd enter from the South. Passing the most built up stretch of the Algarve in the rain, we bee-lined towards Sagres on the promise of surf.
March is a good time for waves, but attracts far less ordinary holiday makers. Though relatively quiet and very easy to park up our van at this time of year, I think you would have to be more careful in the Summer.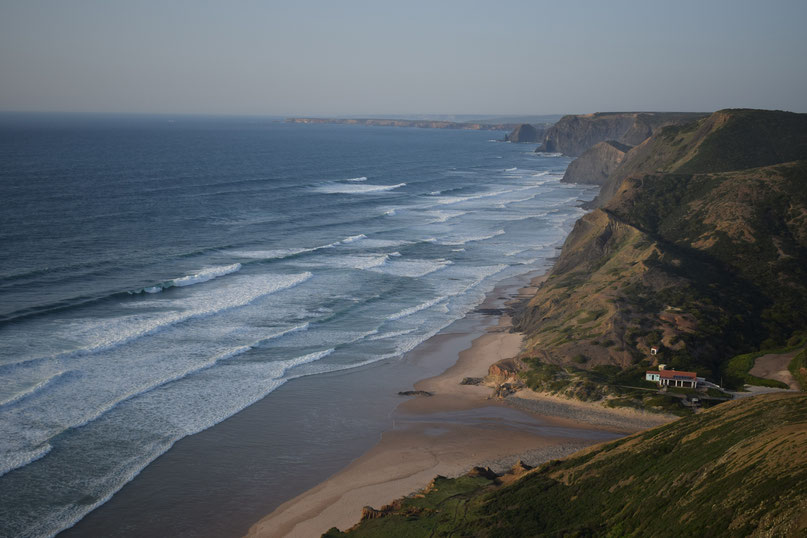 1. Praia da Cordoama
Where green peaks reach the sea, like a cross between Hawaii and the Hebrides, we stayed beside Praia da Cordoama for three nights. The surf was good in the right conditions, but have a look from the cliffs to check where rocks are under the surface.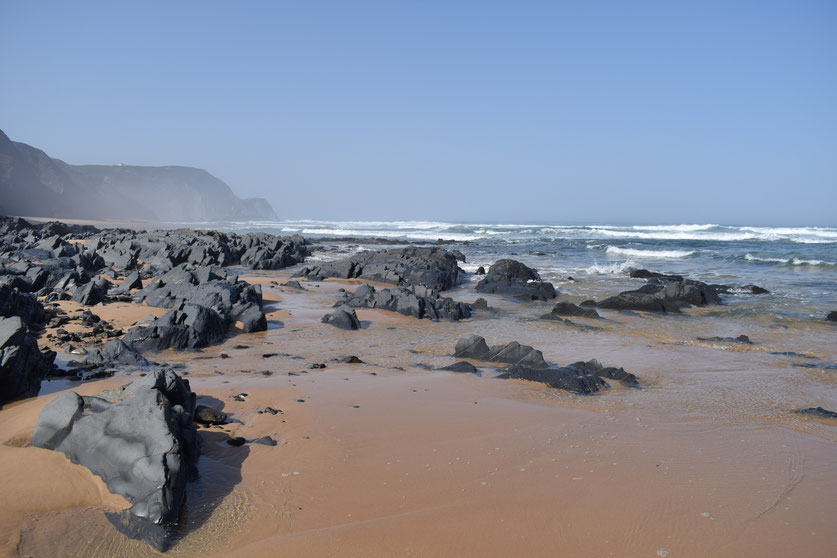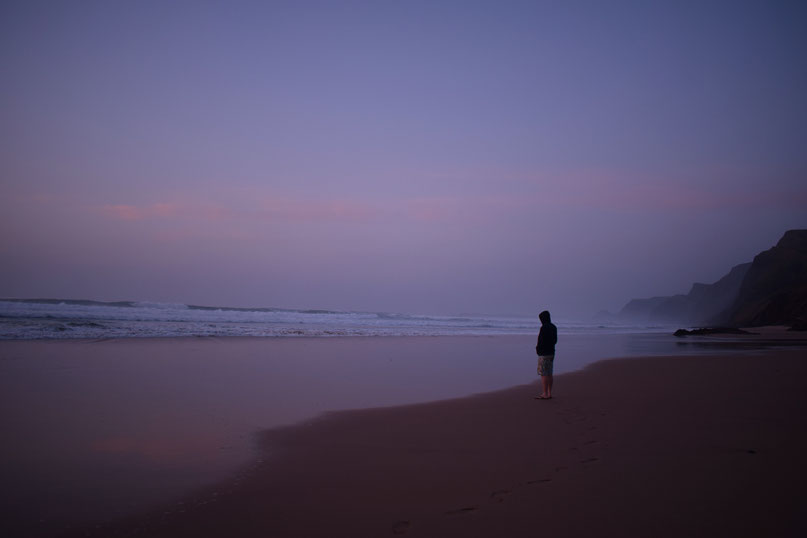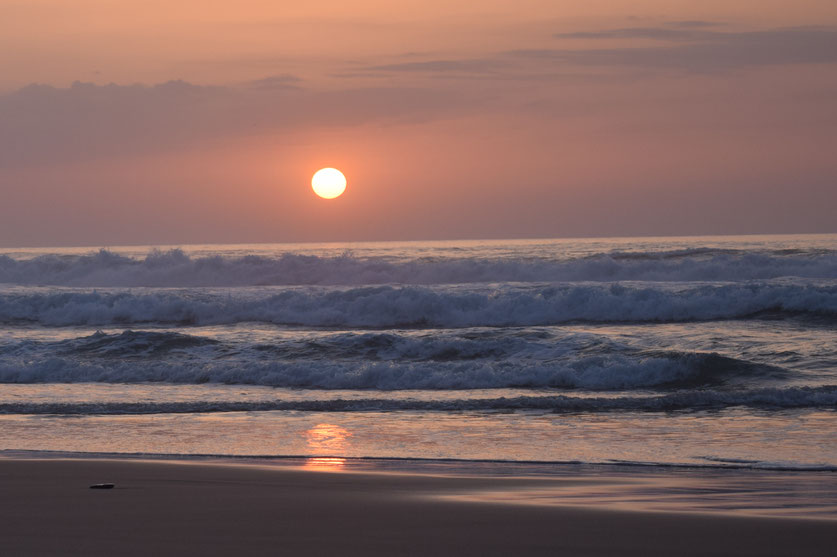 2. Praia do Castelejo
Accessible on the South/West of Coroama at low tide or by taking a left when the road forks, Praia do Castelejo is a little smaller, but equally impressive. Overnight parking is specifically forbidden, but it's worth a detour.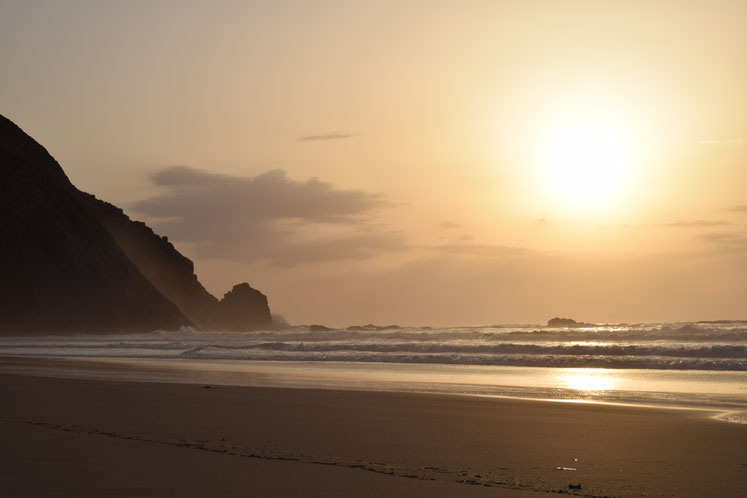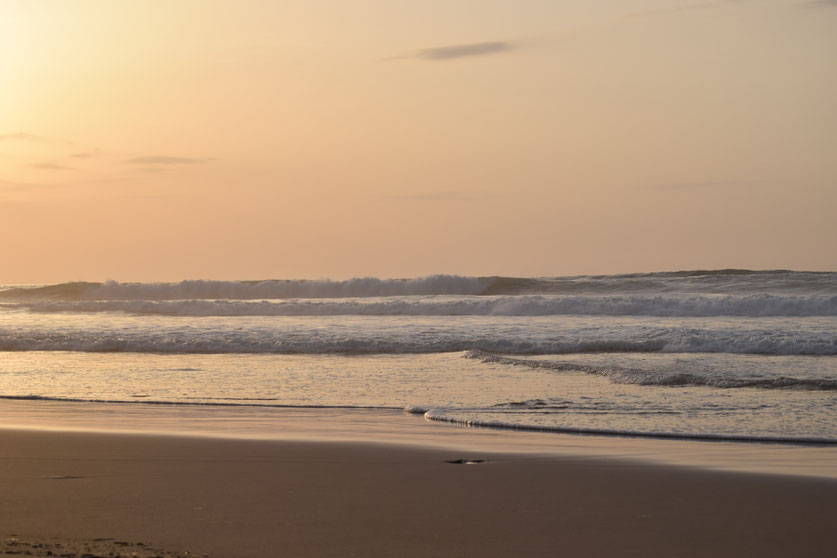 3. Beliche
A little more popular, but great for surfing/body boarding when the waves are right, Beliche is a semi-circular bay, hemmed in by high (crumbling) yellow rock. A collection of vans were camped out on the cliffs, though I imagine it can get very windy at times.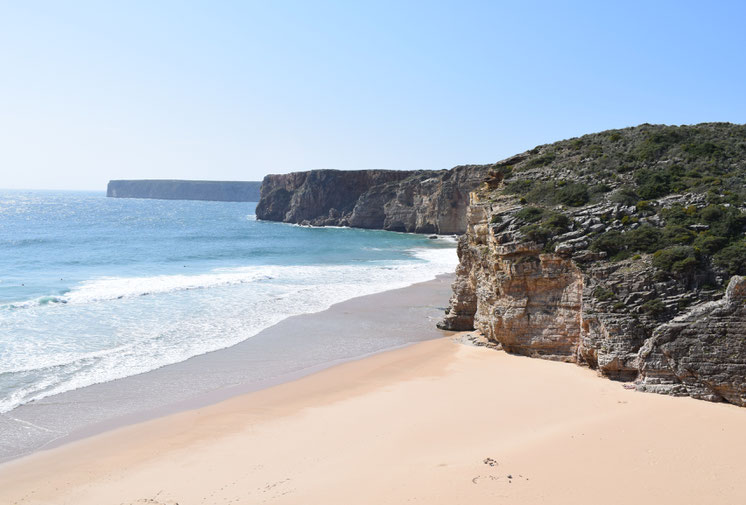 4. Praia da Ponta Riuva
Several miles down rutted muddy tracks, past farm buildings that wouldn't look out of place at the turn of the previous century and down a steep rocky road towards the sea, Ponta Riuva should have been deserted, but the surfers knew how to find it. The waves were enormous when we went and the tide-line is nearly high enough to engulf the whole beach, but it's totally undeveloped for miles around and you can't help but feel you have discovered a well guarded secret.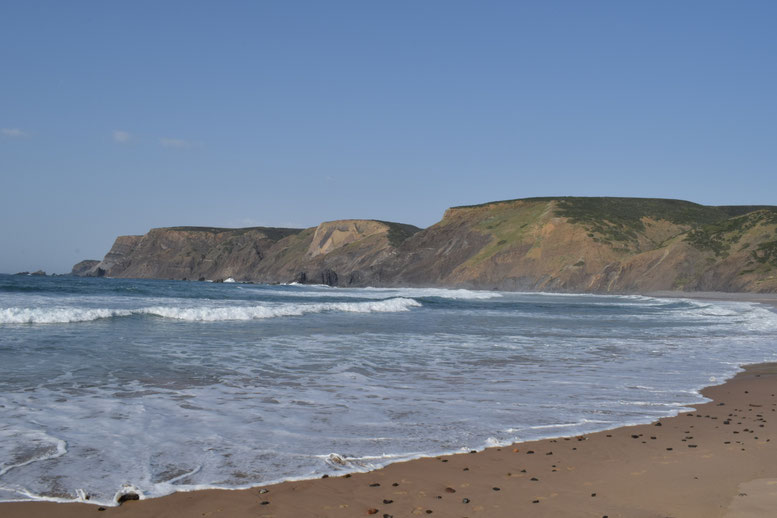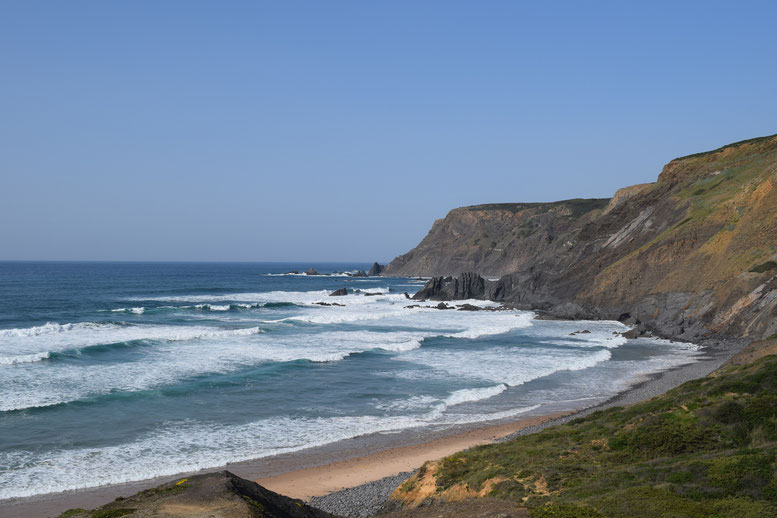 5. Praia da Tonel
Another popular spot for surfers, Tonel is a long expanse of yellow sand, scattered with spiky barnacled boulders around the fringes. There is also an impressive view of Sagres' huge fort on the Eastern cliff.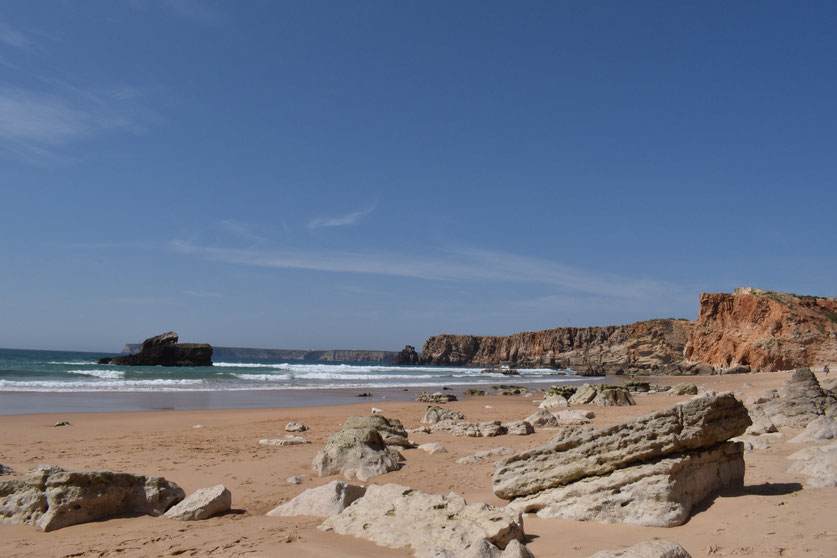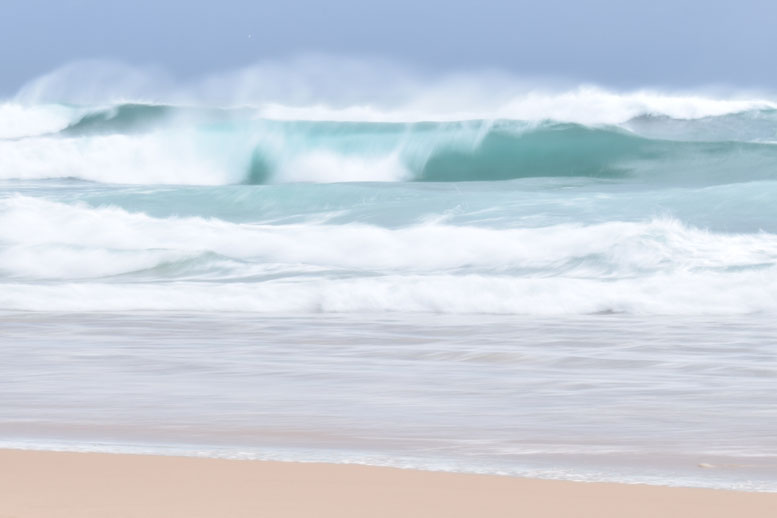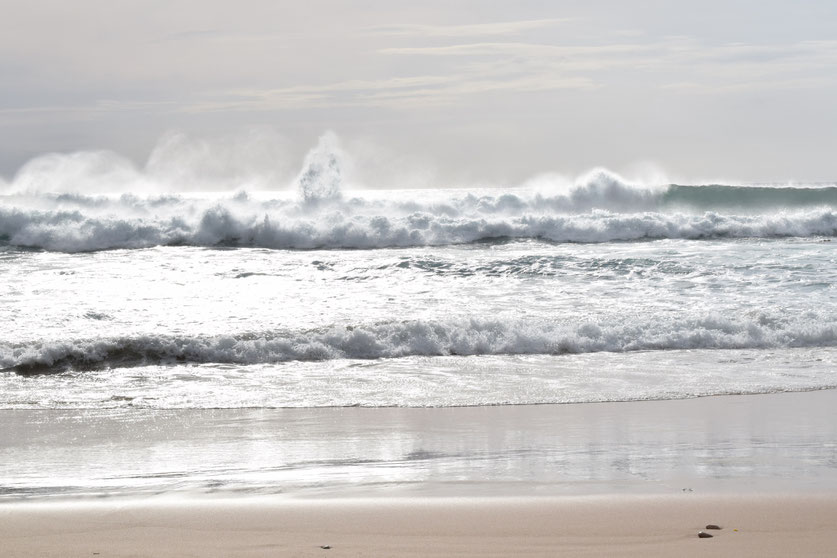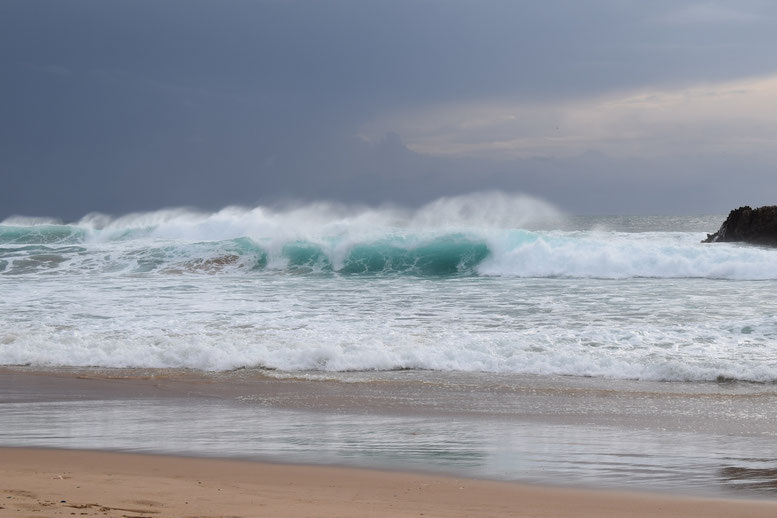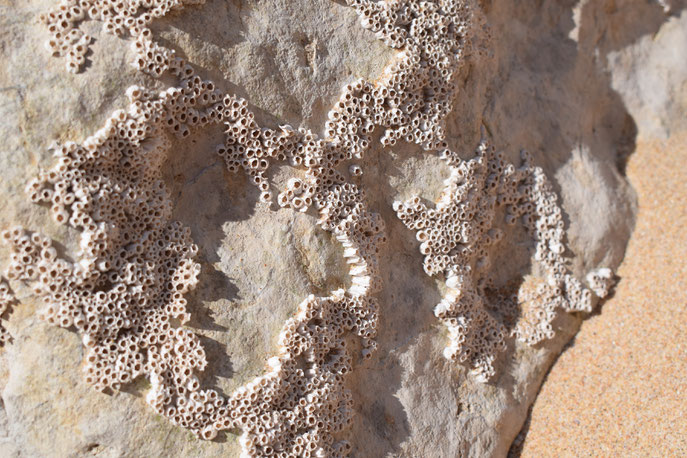 6. Praia da Boca do Rio
Further East, Praia da Boca do Rio is a different sort of beach. Rocky and a little desolate, but with dramatic cliffs, this is a good starting point for walkers. It also has a legitimate car-park for camper-vans, so in the Summer, when camping anywhere you like will be more heavily discouraged, this would be a quiet place to relax without fear of being moved on.